Australian Forecast – A Sunny Start To Spring, But Unsettled And Snowy Next Week
September 1st, 2023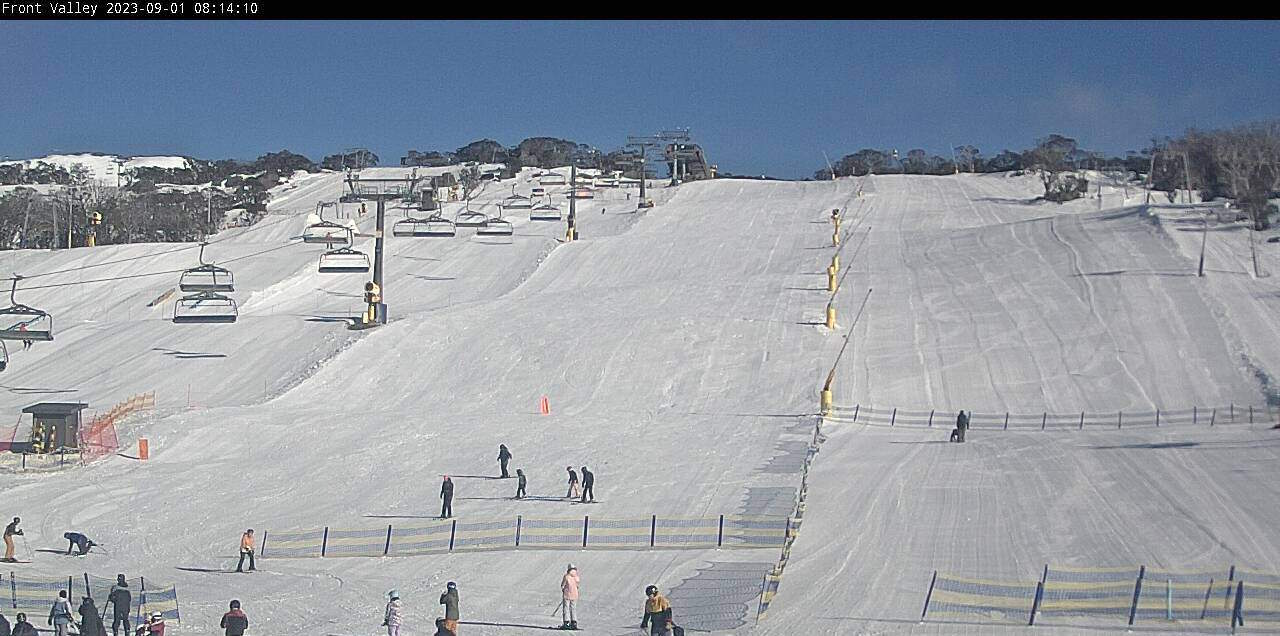 Mountainwatch | The Grasshopper
Written early Friday 1st September, valid to Sunday 3rd September
Although winter is officially done and dusted, we've got a rather wintry start to spring this morning, with strong cold southerlies blowing over the Aussie Alps. The snow guns are currently blazing in some resorts, and as the winds ease the sun will start to shine.
We should see some more snow making done over the weekend as a high drifts over us, providing cold overnight temps and warm, sunny days. It's happy, feel-good weather, and it's what I love about spring, so get up here and enjoy it!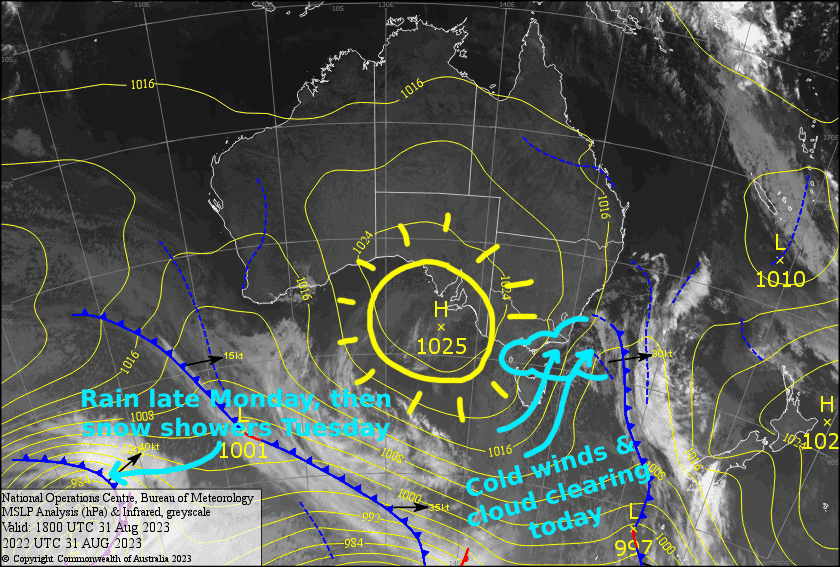 Friday Sept 1st
Strong, cold southerlies has low level cloud pushing hard up against the Aussie Alps, reducing the visibility in some areas this morning. Fortunately, the winds will gradually ease and the cloud will retreat, leaving a fine afternoon.
Saturday Sept 2nd
A nice fine day with a little high cloud and little wind. Chilly overnight temps should see the day start with the snow guns blazing.
Sunday Sept 3rd
Another cracker of a day, with barely a cloud in sight. Northerly breezes gradually pick up.
Extended Forecast
Next week, we leave the happy, feel-good weather behind as things become more unsettled. First. We'll have strong NW winds during Monday before a front passes over late in the day, dropping just a bit of rain and little to no snow. However, a surge of cold air from the west on Tuesday should bring snow showers, which should add up to a few-several centimetres.
Thursday will be the day, folks. Cold air wrapping around a low passing by to the south will whip over the Aussie Alps from the northwest, and dump a load of high quality snow. Early estimates are around the 10-20cm mark, although with additional snow blowing in from the windward side we could see higher totals than that. It'll be a rough day with blizzard conditions, so Friday may actually be the day you'll want to hit it as conditions will ease significantly.
That's all from me today, folks. Enjoy the beautiful start to spring, and I'll see you again Monday.