Australian Forecast – Friday Snowstorm Promises Of Late Season Redemption
September 6th, 2023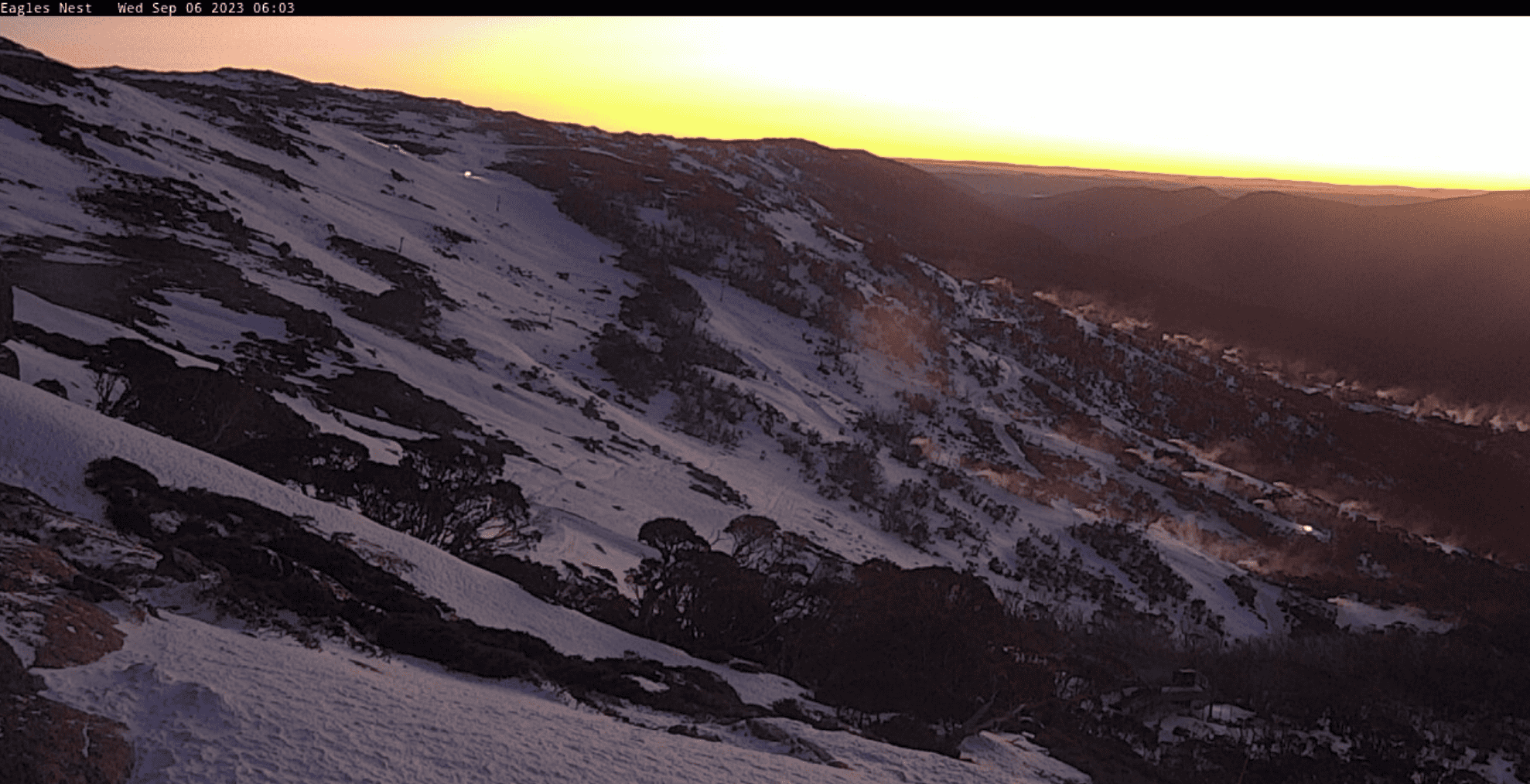 Written early Wednesday 6th September, valid to Friday 8th September
Today's forecast is all about Friday as we focus in on what could be the biggest snowstorm to hit the Aussie Alps since early July. Today and Thursday will be mostly fine, but hair dryer winds will continue to strengthen, eventually reaching severe gale force, as a deepening low approaches from the Bight.
The big storm will start off with heavy rain Thursday night, but cold air will pile in around the top of the low during the wee hours of Friday as it crosses the Bass Strait and Tasmania, with snow levels getting nice and low by brekkie time.
At this point, there is a fair amount of model discrepancy around snowfall amounts due to subtle differences in the position and intensity of the low. However, accumulations in the range of 10-25cm for the day is a good bet, with deeper patches possible due to wind drift.
This storm couldn't come at a better time as things are getting a bit grim and questions are being asked if we'll make it to closing day. Fingers crossed it delivers on its promise!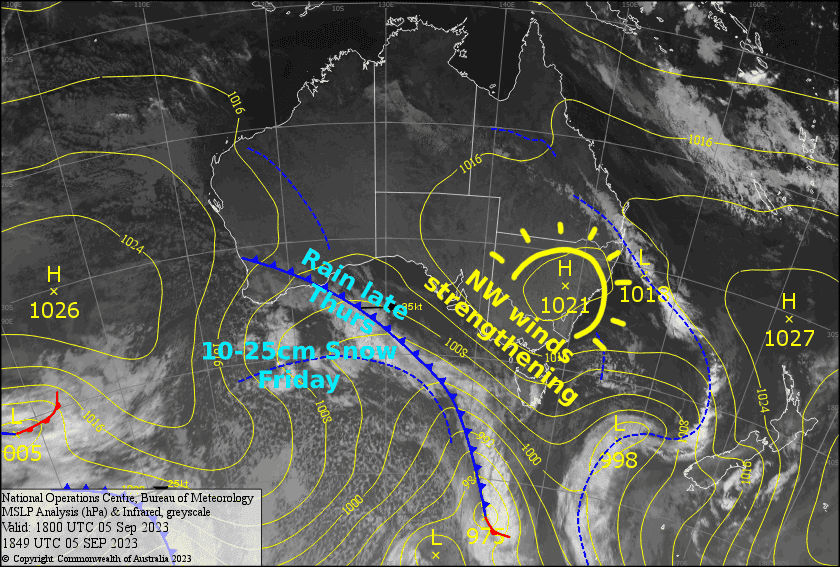 Wednesday 6th
A fine day with some afternoon cloud over Victoria. NW winds will be strong in exposed areas again, possibly reaching gale later in the afternoon.
Thursday 7th
A windy, blustery day as strong northerlies will be blowing a gale in exposed areas, reaching severe gale in the afternoon or evening. However, skies will be clear and sunny until late afternoon when cloud and rain spreads eastwards across the Aussie Alps.
At night there'll be heavy rain and thunderstorms as cold air starts to arrive, then snow levels will gradually drop overnight.
Friday 8th
Snowstorm day! Snowfall should build during the morning, peaking through the middle of the day into the afternoon, before tapering off to snow showers during the evening.
Snow levels will gradually lower throughout the day, starting out around 1200-1400m and ending up at 800-1000m at night. Expect blizzard conditions and poor visibility, as severe gale NW winds gradually bend around to a gale SW.
Extended Forecast
Snow showers and icy W-SW winds will continue this weekend, before high pressure drifts in on Monday with a mint day on the cards. The snow guns should get plenty of work done during this time.
A wee southerly flick on Tuesday may bring a few showers of rain + a little snow up high, then high pressure will again reassert itself again on Wednesday for another fine day.
That's all from me today, folks. I'll see you again Friday.
Grasshopper