Australian Forecast Monday July 20th– Settled For The Working Week
July 20th, 2020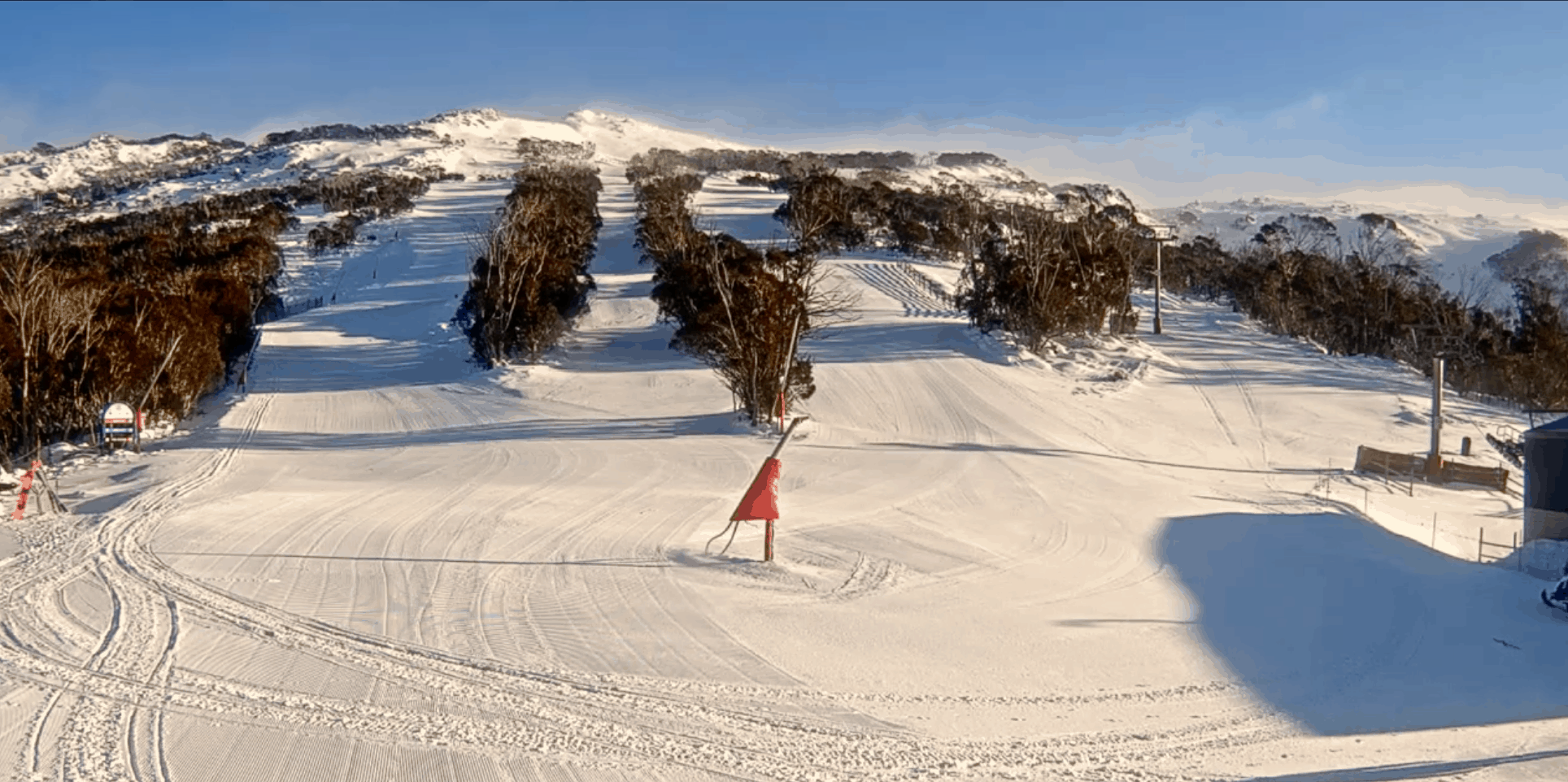 Mountainwatch | The Grasshopper
Valid Monday 20thJuly – Thursday 23rdJuly
The cold front came through last night and has fluffed up the slopes nicely with up to 5cm of new snow. Cold SW winds will ease Tuesday and skies will clear as high pressure moves on, giving us a few mint, calm days on the slopes.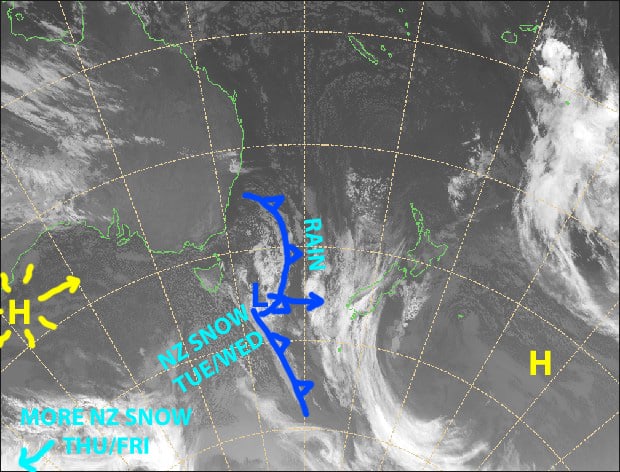 Monday 20th
Brisk W-SW winds continuing to push some cloud in today, as well as the odd flurry over Victorian resorts. Brrr, wrap up warm.
 Tuesday 21st
Skies clear as cold southerly winds gradually ease.
Wednesday 22nd
Mostly sunny with a light westerly breeze.
Thursday 23rd
Mostly sunny again with light winds.
Extended Outlook
This weekend should see one of those weak lows pass north of the Aussie Alps. At this stage, only a small amount of rain or drizzle is possible, which will fall as snow up top.
The low will then rapidly deepen once entering waters of the New South Wales coast during Monday, while another weak system might bring snow showers to reasonably low levels.
That's all from me, get out there and enjoy.