Australian Forecast – Snow Showers and Windy Today, with 10+cms of Fresh Snow to 1500m
August 15th, 2022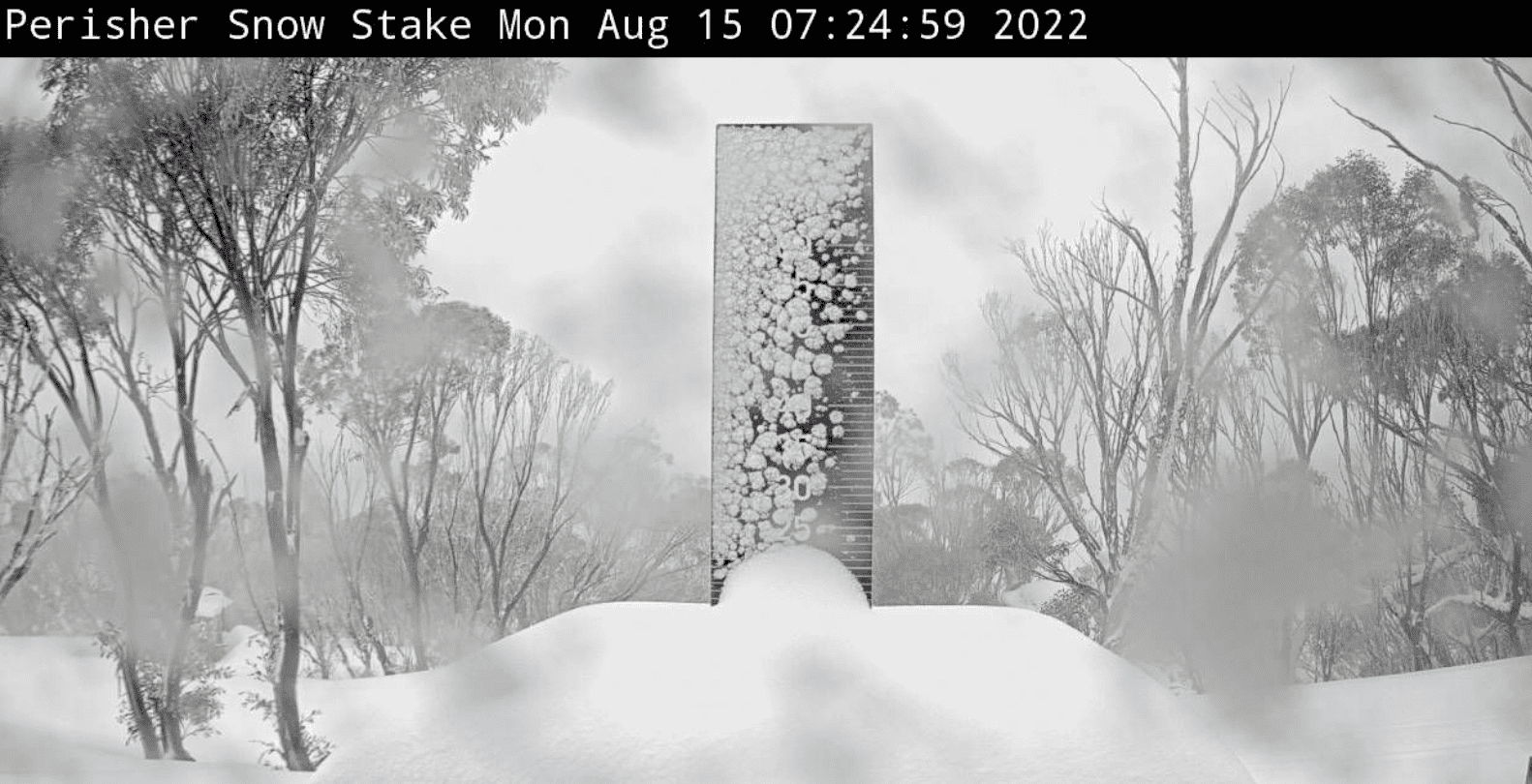 Mountainwatch | The Grasshopper
Valid Monday 15thAugust to Wednesday 17thAugust
The low that has already brought a mix of snow and rain over the last few days added another 10-15cms in the past 24 hours and snow showers should drop another 10+cms by tomorrow. The low will churn away around the Bass Strait today, before heading away to the east tomorrow. Temperatures aren't as cold as we'd like, but they're not bad for a cut-off low lacking any support from the south, so the bulk of snow will fall on slopes above 1500m, with mostly wet, sleety stuff below that.
A narrow ridge will quickly pass over us during Wednesday before balmy NW winds kick in ahead of an approaching cold front, with preceding rain developing over the Aussie Alps after dark.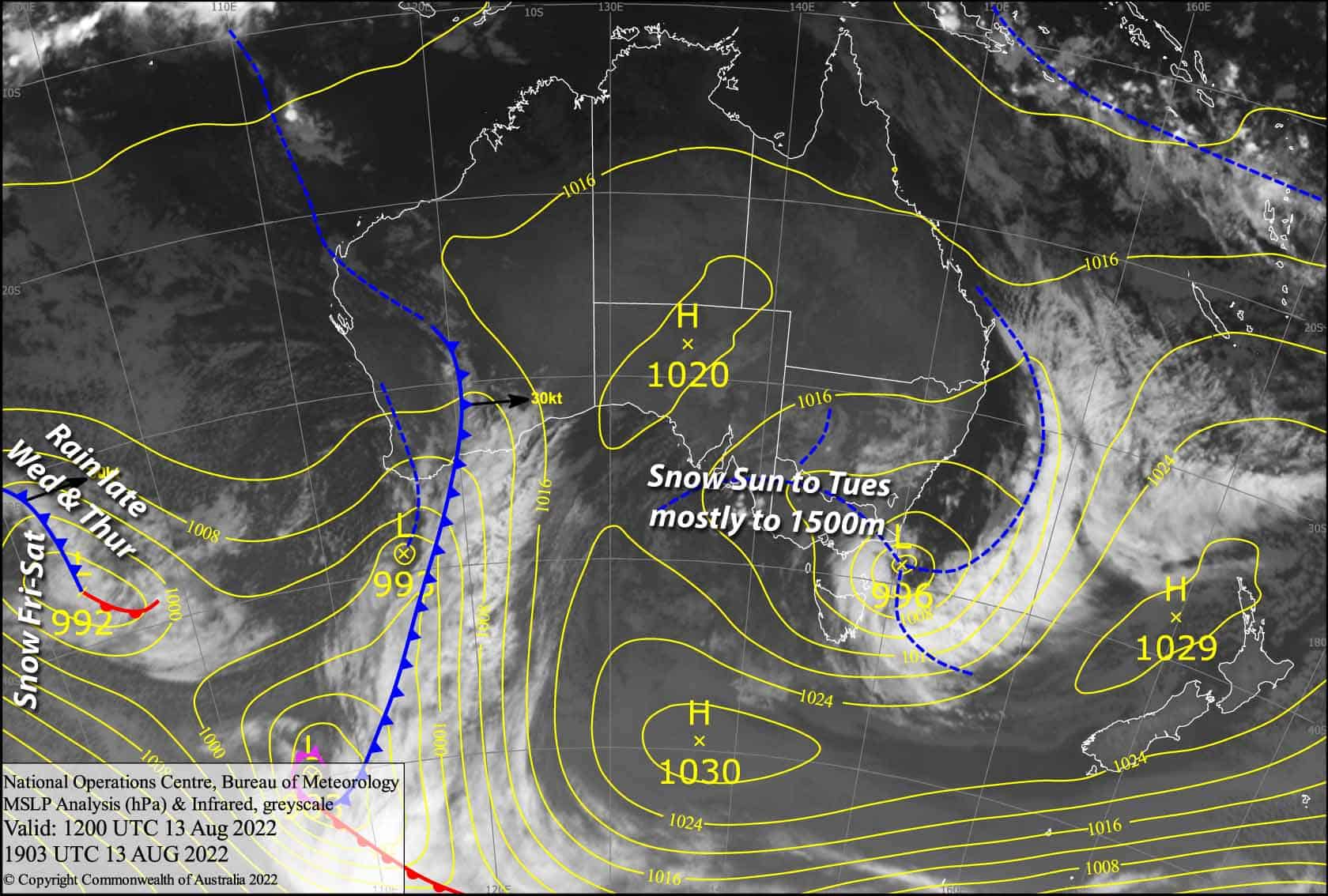 Monday 15th
Cloudy with mostly light snowfalls throughout the day, although Baw Baw could cop slightly heavier falls than the rest.  Same story with the snow levels; they should mostly sit around 1400-1500m, but may dip a little lower for a time in the morning and creep a little higher for a time late afternoon/early evening.
Strong westerlies again, gale in exposed places, with limited visibility.
Tuesday 16th
Snow showers and flurries clearing after dusk. Snow levels starting around 1400-1500m, then gradually lifting to 1600-1700m or higher during the afternoon. Brisk Westerlies turn SW during the morning.
Wednesday 17th
A mostly fine morning, apart from areas of low cloud, with light, chilly southerlies dying out.
Cloud will build through the second half of the day as balmy W-NW winds develop, with drizzle and rain spreading eastwards after dark.
Extended Forecast
Rain continues Thursday, until the cold front arrives that night or early Friday, with snow gradually dropping to low levels while backing off to snow showers, which will eventually clear during Saturday. This should provide a nice top-up at least, tidying up any damage done by the preceding rain.
That's all from me today folks, get out there and have a hoot. I'm sending out these forecasts every Monday, Wednesday and Friday.
Grasshopper