Australian Forecast – Warm Winds Persist, But A Cold Change Wednesday Brings Rain, Then A Little Snow
September 18th, 2023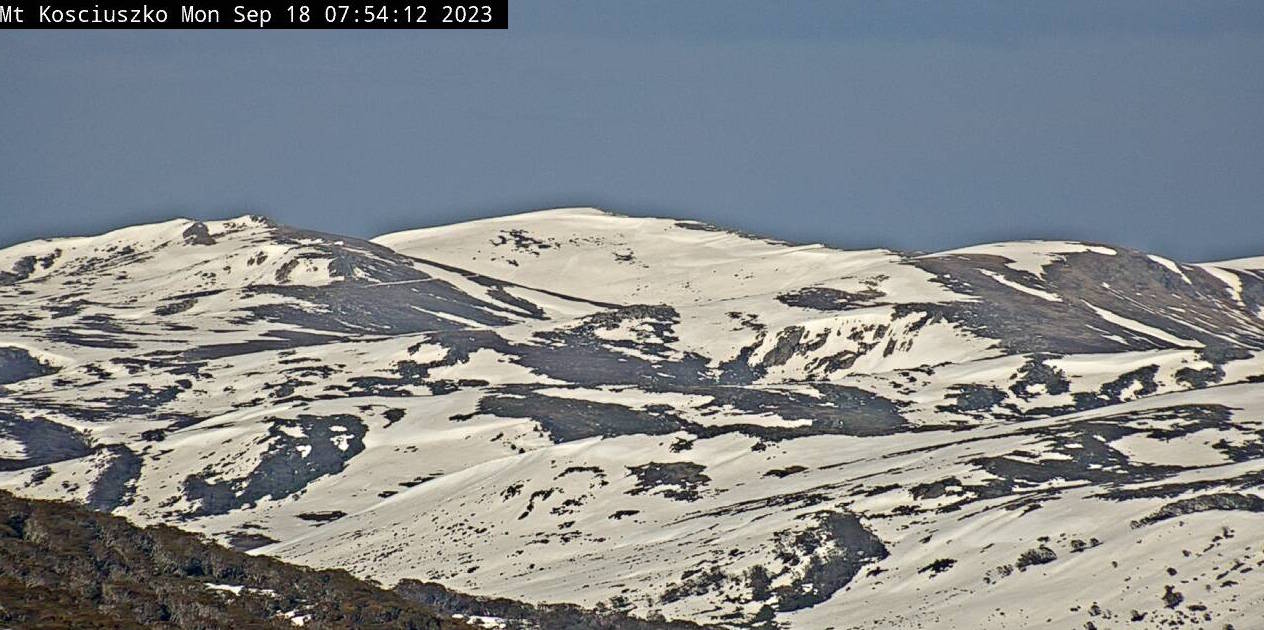 Mountainwatch| The Grasshopper
Written early Monday 18th September, valid to Wednesday 20th September
The hairdryer will remain in full effect today and tomorrow, further decimating our shrinking snowpack. However, a cold front somehow manages to sneak through the gates and will hit home on Wednesday. This will bring the usual deluge of rain before colder air arrives that night with snow showers eventually falling to the lower slopes. Come Thursday morning, we should be looking at a new dusting of 5cm or less, as well as refreshing, cool temps.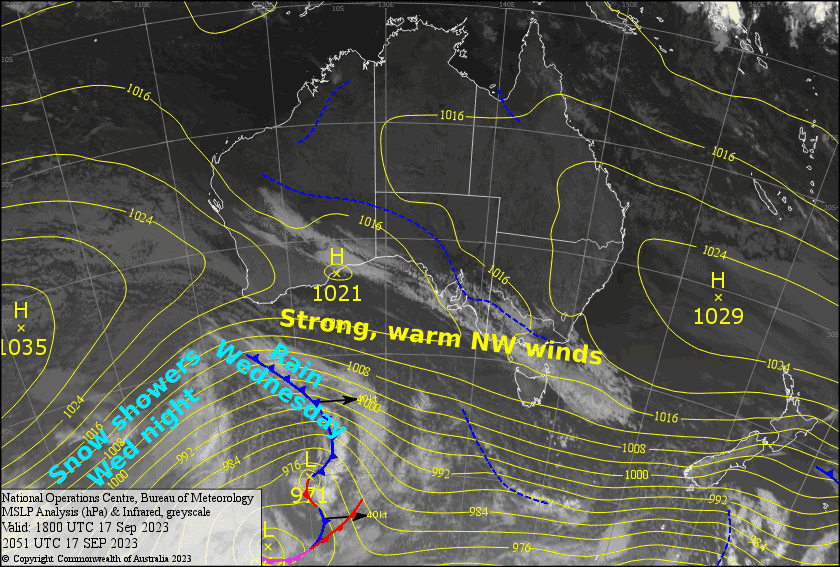 Monday 18th
Another warm, windy one, with NW winds up at gale to severe-gale force in exposed areas, backing off a touch this afternoon. There'll just be a bit of mid-high level cloud overhead.
Tuesday 19th
The same as the day before, except a little winder, if that was even possible?! NW winds reaching severe-gale levels in exposed areas, and there'll be some mid-high level cloud overhead.
Wednesday 20th
A front spreads rain eastwards over Victoria during the morning, then NSW in the afternoon, eventually pinning back to showers and turning to snow at night as cold air arrives. Severe-gale NW winds abate behind the front, but remain strong.
Extended Forecast
Cool S-SW winds may bring a few more snow showers during Thursday. Then high pressure drifting across the Aussie Alps will bring mostly clear, calm weather Friday through Sunday.
Next week, a weak low pressure system could bring a period of rainfall during next Tuesday. Warm, dry westerlies are then likely to kick back in next Wednesday.
That's all from me today, folks. I'll see you again Wednesday.