Australian Forecast – Winter Checks Out With a Little Snow And Sunshine Amongst Some Rain and Possible Thunderstorms
August 28th, 2023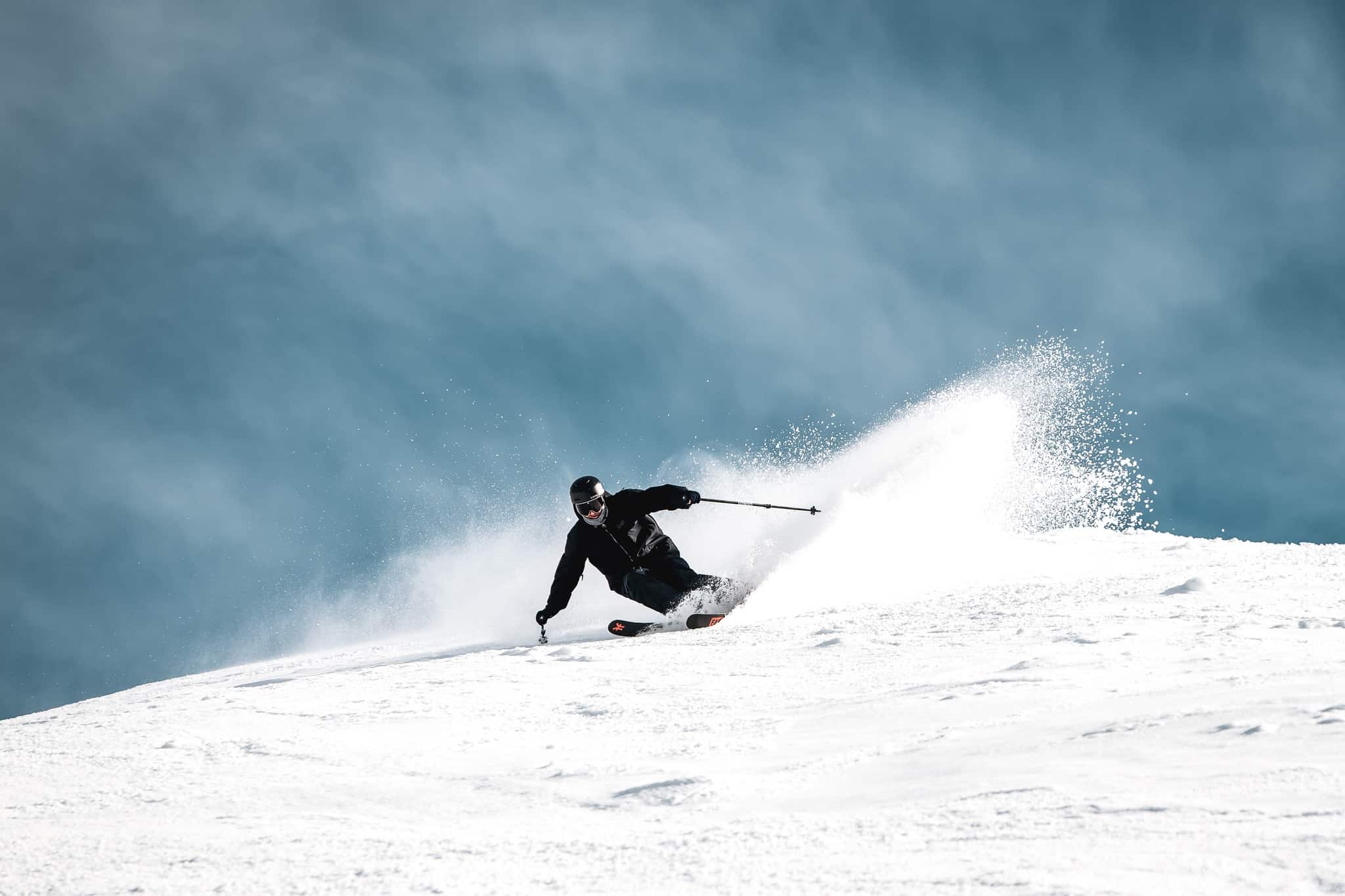 Mountainwatch | The Grasshopper
Written early Monday 28th August, valid to Thursday 31st August
It'll be a hit or miss kind of day today, as an unstable airmass – brought about by a miniature low pressure system – will bring heavy rain showers and thunderstorms to the Aussie Alps. One moment there might be sunshine, the next it could be hoofing down, with lightning and thunder crashing overhead.
Wednesday will be one to skip, as a front will bring heavy rain and thunderstorms, as well as gale NW winds. However, conditions will quieten down later in the day as colder air floods in, and the upper slopes should see a dusting of snow. The mid-lower slopes of some resorts may also receive a skiff of snow that night as temps keep lowering.
An extra surge from the SW during Thursday will bring further cloud and showers to Victoria, which should eventually turn to snow as temps drop once again. It'll be a rather imperfect end to the meteorological winter. Let's hope we have more luck in spring.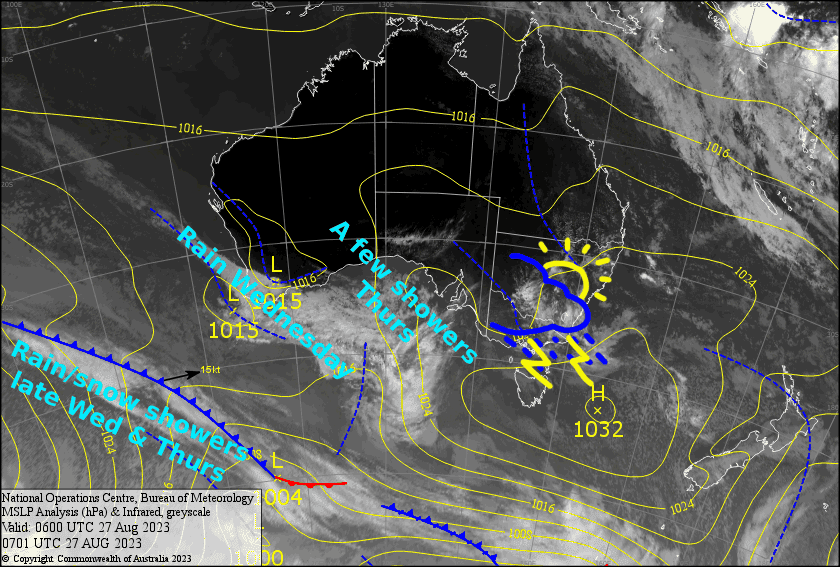 Monday 28th
Rain showers, some of which will be heavy with thunderstorms and possible hail. NW winds becoming strong and gusty for a time.
Tuesday 29th
There'll be more cloud than sunshine over Victoria with a few showers thrown into the mix. There could also be one or two light showers over NSW, but sunshine should tip the scales compared to cloud cover. W-NW breezes.
Wednesday 30th
NW winds will be blowing a gale as rain spreads eastwards over the Aussie Alps early in the morning. There'll be some heavy falls, and we could also see thunderstorms as winds change S-SW over Victoria during the afternoon then NSW early evening. After the wind change, snow will start to fall about upper slopes as the precip eases, although it should eventually make it to the lower slopes at some point during the evening.
Thursday 31st
Cloud and any remaining snow flurries clear early. However, cloud will return to Victoria late morning/early afternoon as light southerlies change to a strong SW, with snow showers falling about Baw Baw and Buller, although it'll be wet on the lower slopes before colder temps arrive at night.
Extended Forecast
Skies will gradually clear during Friday as cold southerlies ease as a ridge of high pressure drifts onto the Aussie Alps. Skies will remain clear and calm Saturday, before NW winds kick in Sunday as another weak cold front brings a smattering of snow up high and rain down low.
It's worth keeping an eye out for early next week, as early forecasts suggest a decent cold outbreak in on the cards. Could it be the big dump we've waited about two months for?
That's all from me today, folks. There'll be no forecast on Wednesday – the annual plague has me taking to the air for a while – so I'll see you again Friday.
Grasshopper