Chillfactor – 2014 Issue Preview
May 22nd, 2014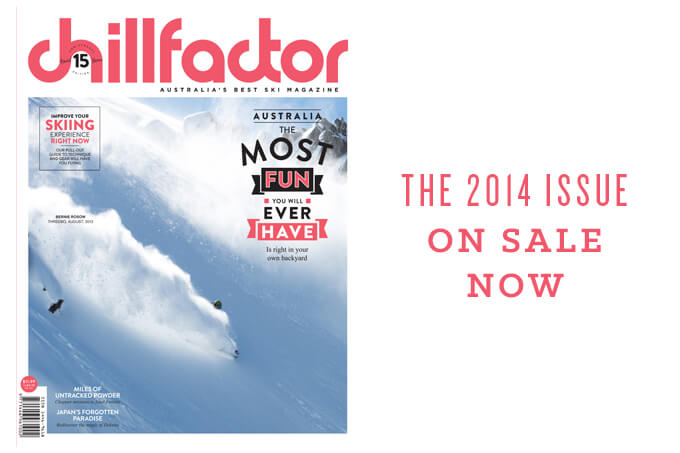 Bernie Rosow, Thredbo. Cover shot by Jake McBride
Chillfactor | 2014 Preview
The latest issue of Chillfactor hits the stands this week and it's a celebration of not only Australian skiers and skiing, but also 15 years of publishing Chillfactor, the only core, Australian ski mag.
Chillfactor is Australia's premium skiing magazine. But this year it's premium-er. Inside we've got the world's most exciting ski destinations, Australian skiing you won't believe, and our newly launched Guide to Better Skiing. For a couple of ski bums we've put in a hell of a lot of work, check it out.
This issue features:
Bernie Rosow, Simon Blondell and Anna Segal getting amongst a few of Thredbo's best powder days of last winter.
Russ Henshaw and friends tell us why Perisher's Front Valley Park is one of the best in the world.
Jake McBride's photography captures the essence of the Australian high country in Victoria's Mt Bogong and NSW's Kosi backcountry.
Chris Booth's chase for epic powder and epic terrain in Hakuba, Japan and the Canadian wilderness
Chillfactor's Guide to Better Skiing, including a run down on the best men's and women's skis; the 10 most under rated moves in skiing and our brief on the Ultimate Ski resort
All this, and plenty more that will get you psyched for what we hope is an epic season in Oz and New Zealand.
CLICK HERE to buy this issue online.
To get your hands on a copy, you can swing by the Snow Travel Expo in Sydney this weekend, or you can buy it at your local newsagent. Have a look below to find your local Chillfactor seller.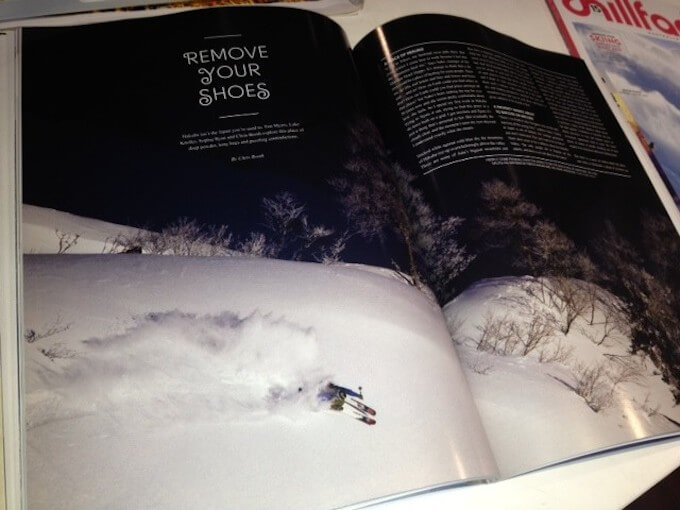 Japan has a rep for great snow, but lacking challenging terrain. But head to Hakuba and you'll find great snow and some epic terrain. Image:Mark Virgin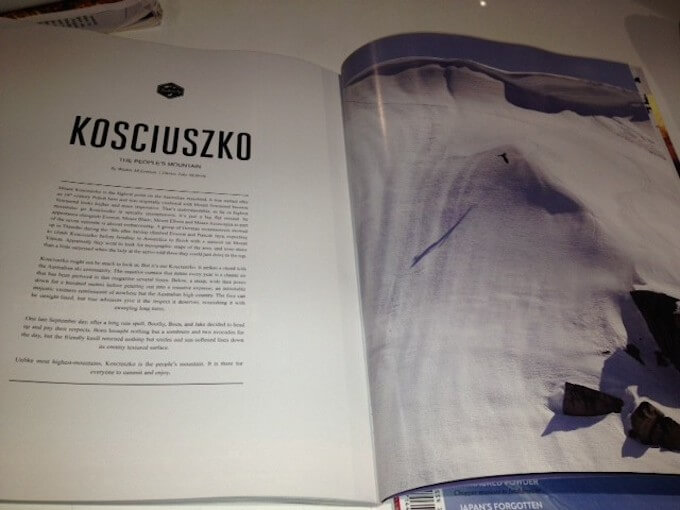 Chris Booth and Boen Ferguson take a spring hike to Australia's iconic mountain. Image: Jake McBride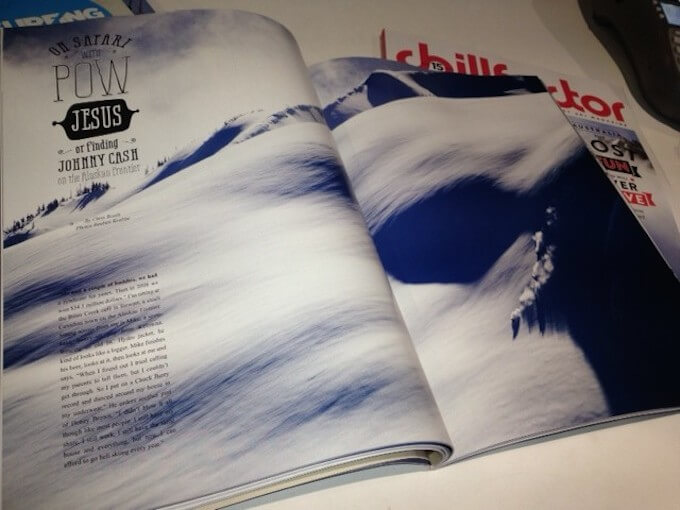 Finding the deepest, driest powder on the Alaskan frontier. Image: Reuben Krabbe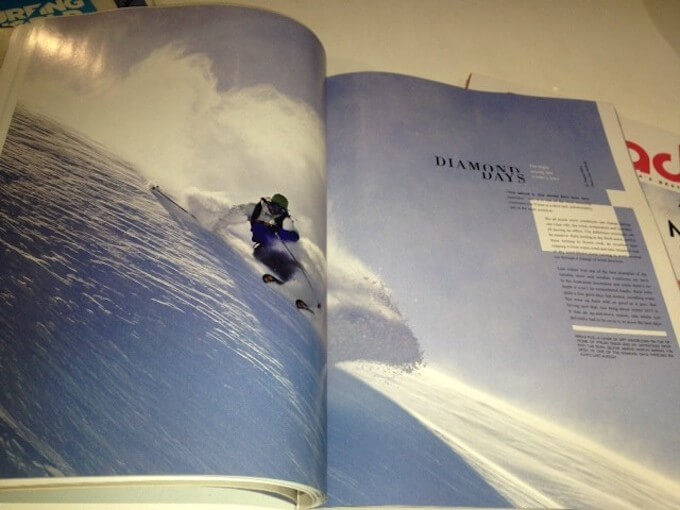 Last winter wasn't great, but August turned on some epic days. Image: Jake McBride