Cody Townsend's The Fifty – Episode 20. Mt Rainier, Washington, From Giant Waves to Giant Mountains
December 26th, 2019
Mountainwatch | Video
One of the best things about The Fifty is each episode offers something fresh and in this case Cody and filmer Bjarne Salen take big wave professional surfer Ian Walsh to Mt Rainier in Washington state. The goal is a line called the Fuhrer Finger, the latest line they want to tick off in Cody's quest to climb and ski all 50 lines named in the book The 50 Classic Ski Descents of North America.
If you're not familiar with Walsh, he is one of world's leading big wave surfers, renowned for his style and composure in massive waves, skills honed at the infamous break Jaws, or Pe'ahi on his home island of Maui.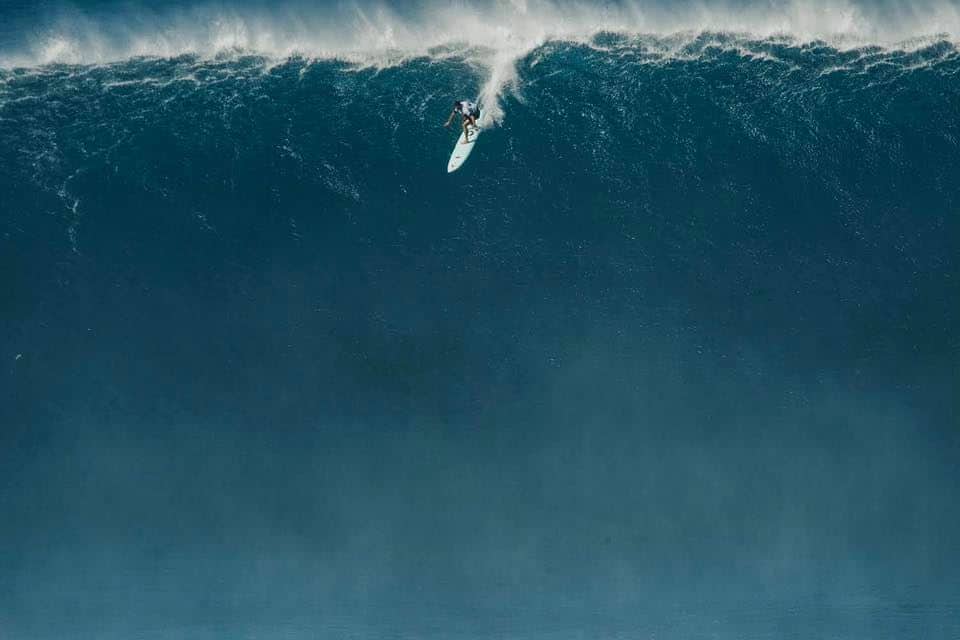 Walsh is also a keen snowboarder and not surprisingly he is setting himself new challenges in the mountains, and last winter it was to climb and ride Denali in Alaska, the highest peak in North America.
Mt Rainier is a mountain that demands mountaineering skills, the highest peak in the Cascades at 4292 metres and an active volcano with large amounts of glacial ice and the associated hazards. It was the perfect location for Walsh to prepare for the Denali trip and to learn from Cody and Bjarne, both of whom are skilled in the mountains.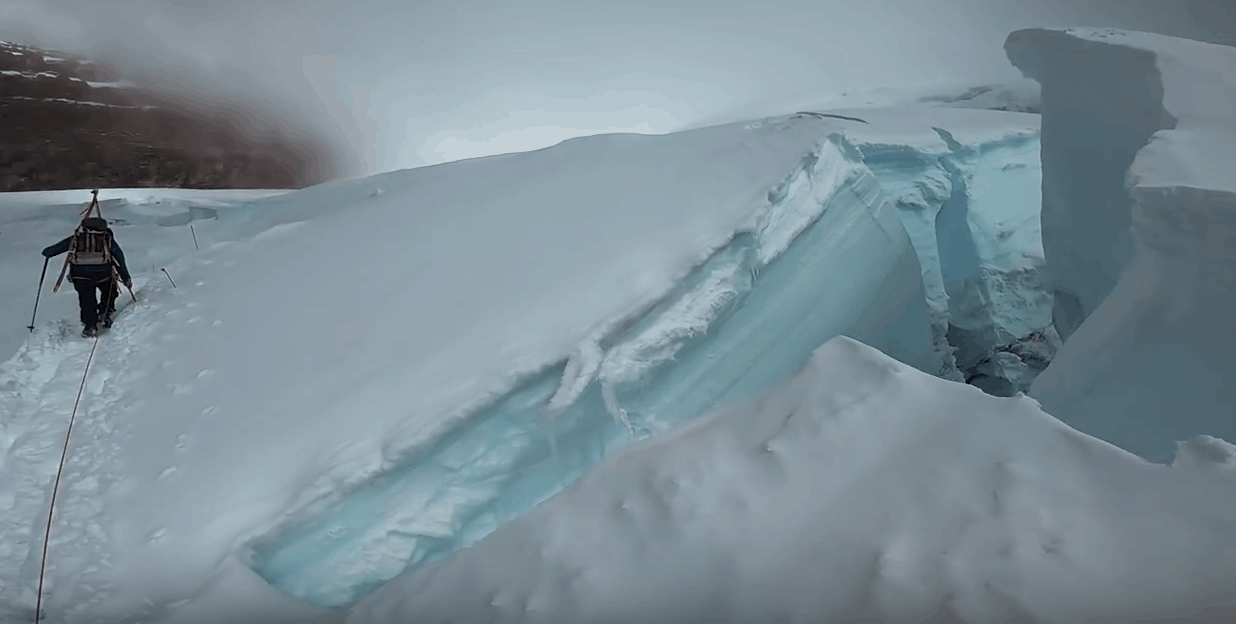 From The Fifty: "Rainier brings a bevy of lessons to the inexperienced Walsh and the experienced Townsend as they navigate whiteouts, crevasses, altitude and the decision making on whether to continue and risk it all for a line or to turn around and call it a day."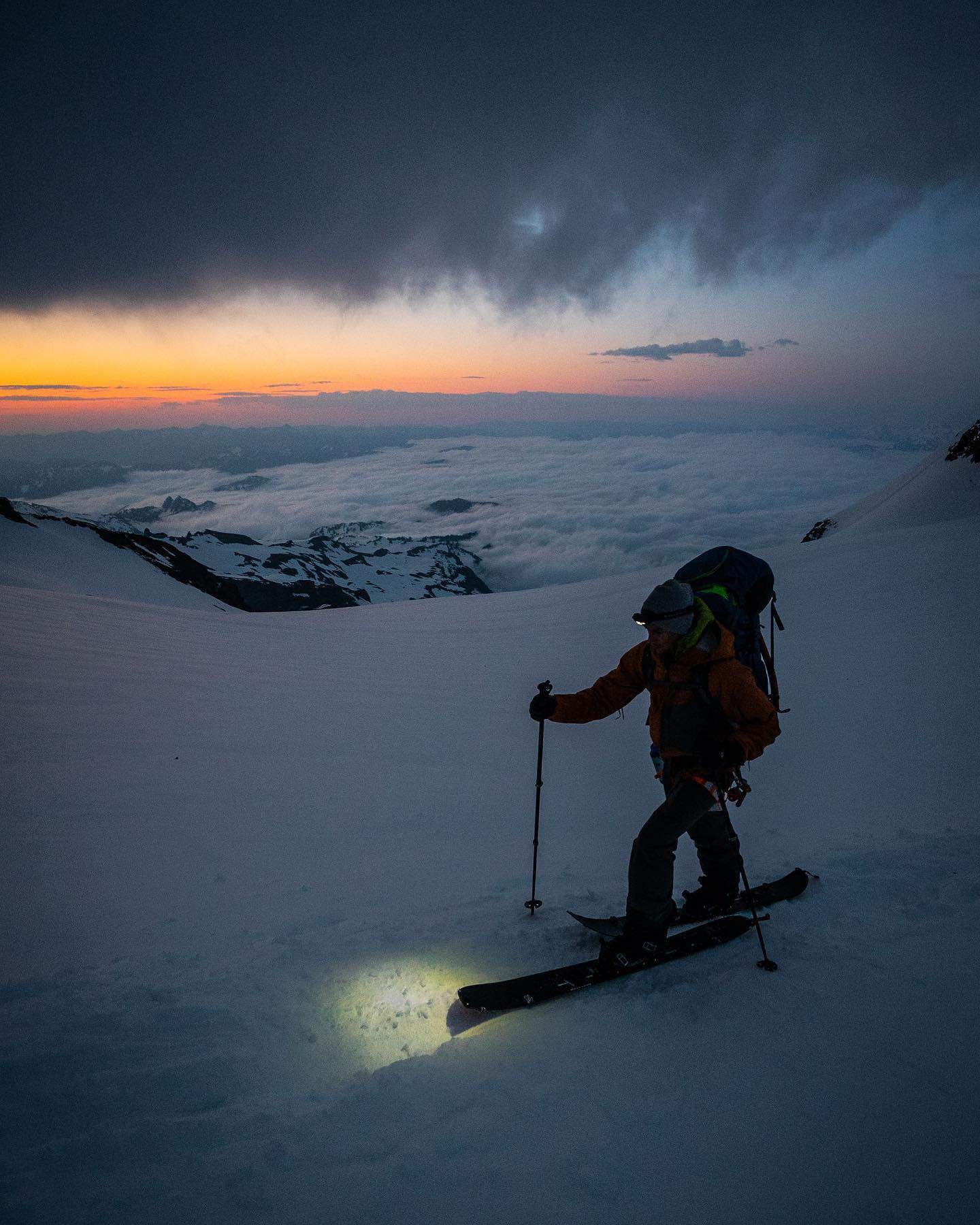 The Fifty documents Townsend's journeys, travels, challenges and each line and mountain listed in the book, The 50 Classic Ski Descents of North America. It's a journey through the most majestic mountains and ski lines in North America along with a unique insight into how skiers make decisions in the backcountry, how they plan, navigate and safely move through the mountains and the people that dedicate their lives to the mountains. Stay up to date on Cody and filmmaker Bjarne Salen's progress on The Fifty Instagram page.