Final Event of 2023 Freeride World Tour in Verbier Cancelled Due to Dangerous Snow Conditions
March 29th, 2023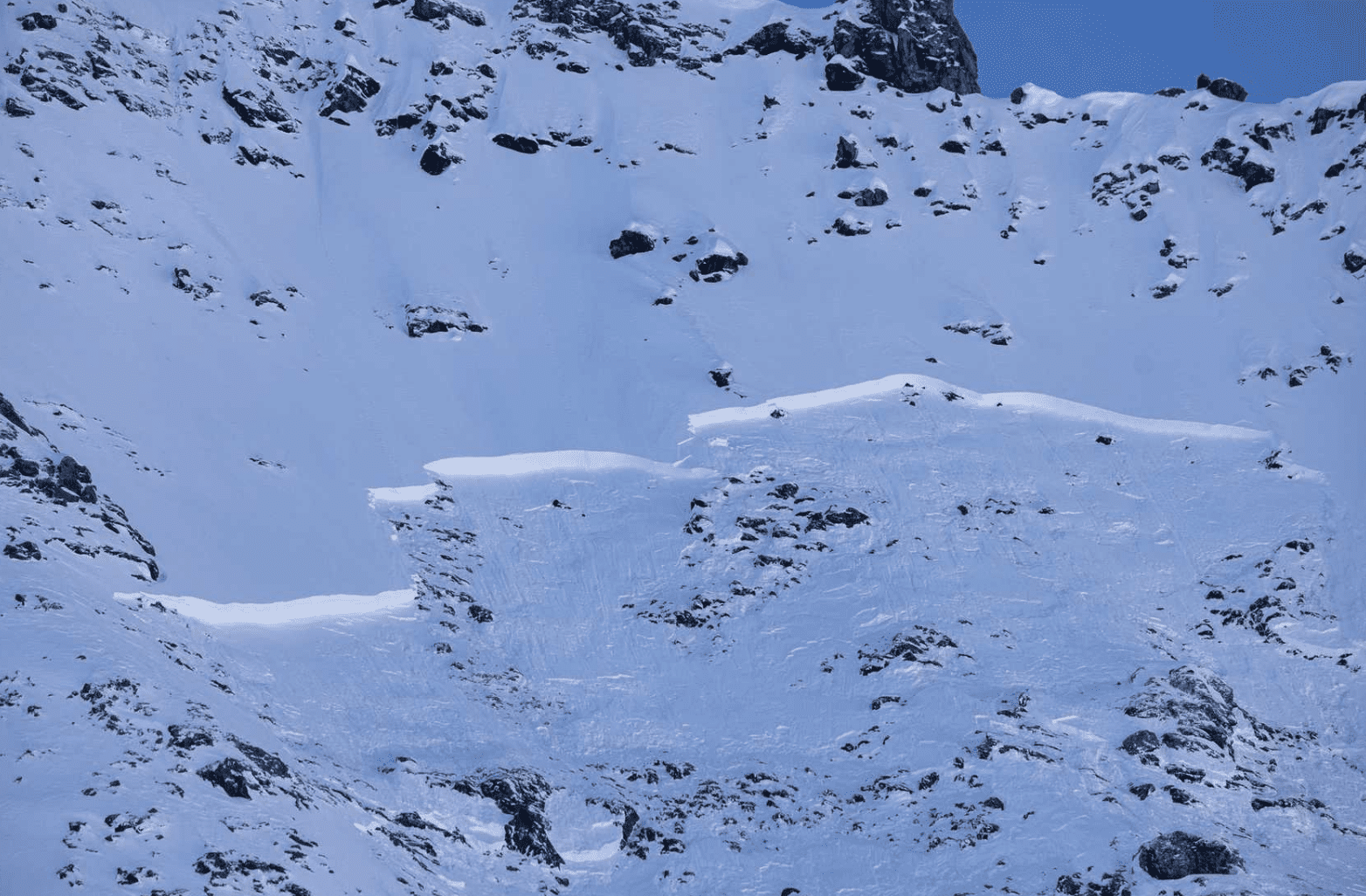 Mountainwatch | Press Release
The final event of the FWT season, the YETI Xtreme Verbier, has been cancelled amid ongoing snow and wind. Heavy snowfalls over the last 48 hours – including wind gusts of 135 km/h – have generated extremely hazardous conditions on the Bec des Rosses, making the venue unsafe for riding and leaving organisers with no option other than to cancel the iconic event. 
Multiple avalanches werer triggered during pre-event safety works.All lifts to the venue have been closed since Saturday, owing to the unremitting wind and avalanche danger, which is currently four out of five. Mountain guides, together with the Freeride World Tour founder and commissioner, assessed the situation from a helicopter yesterday, but safety teams were only able to access the venue this morning.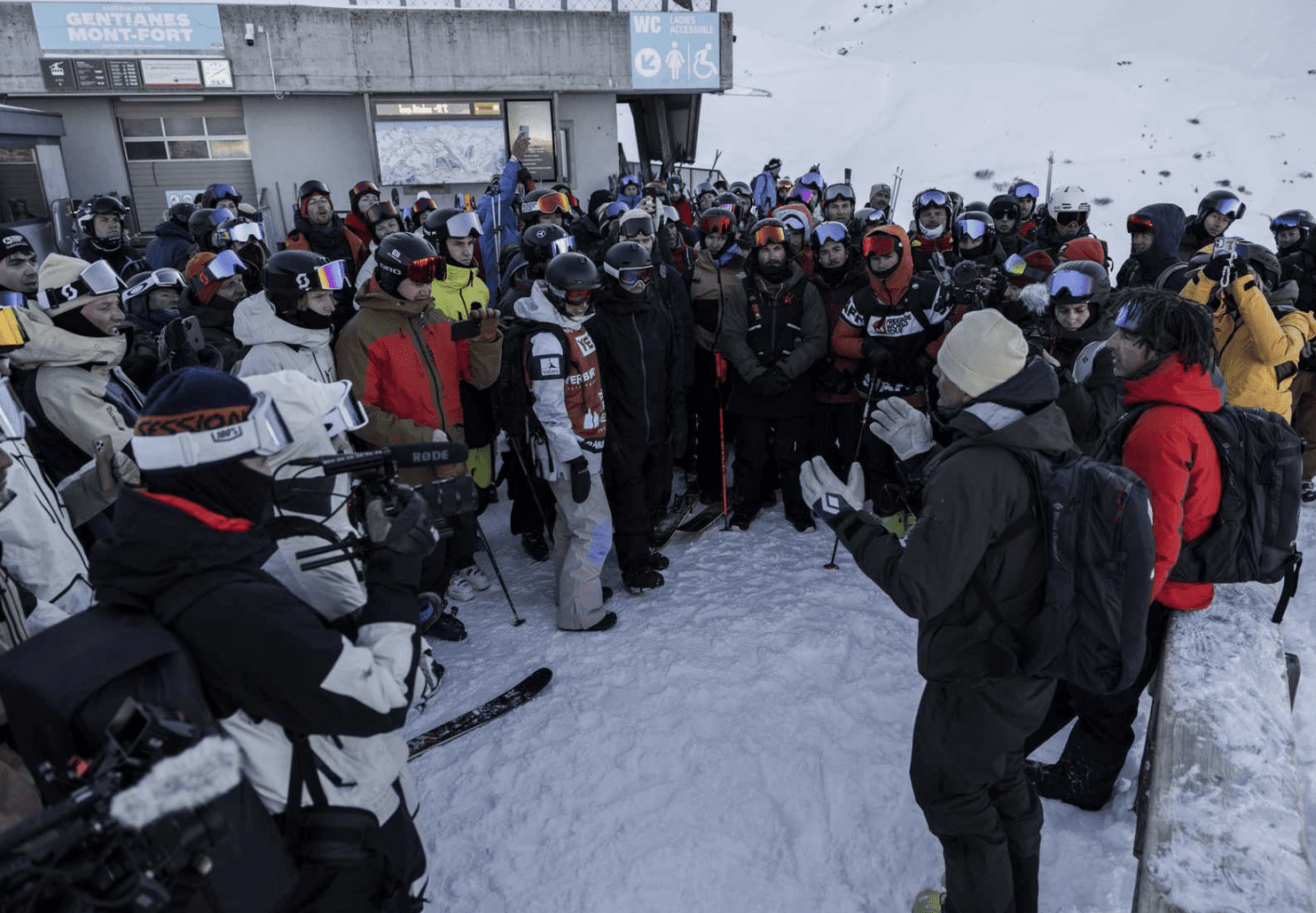 Unfortunately, during the safety works this morning multiple layers of snow released to form large, widespread avalanches, leaving terrain that is unrideable to even the most seasoned big mountain specialist. Today was the only viable option for competition and, with more clouds and snow forecast for the afternoon and the rest of the week, the Bec will continue to be too dangerous for FWT athletes, preventing the event from running.
"Following this morning's bombing on the Bec des Rosses, several large avalanches came down. The venue is therefore unusable for safety reasons, meaning the YETI Xtreme Verbier 2023 is canceled, and the world champion titles will be awarded according to the rankings after four events. We did everything possible with the challenging conditions, but Mother Nature has the final say, which we must respect." – Nicolas Hale-Woods, FWT CEO 
This marks only the second time in FWT history that the Xtreme Verbier has been canceled, the other being in 2020 amid the COVID-19 pandemic. The FWT rules in this scenario state that whoever is the rankings leader going into the event prevails.
Four New FWT World Champions Crowned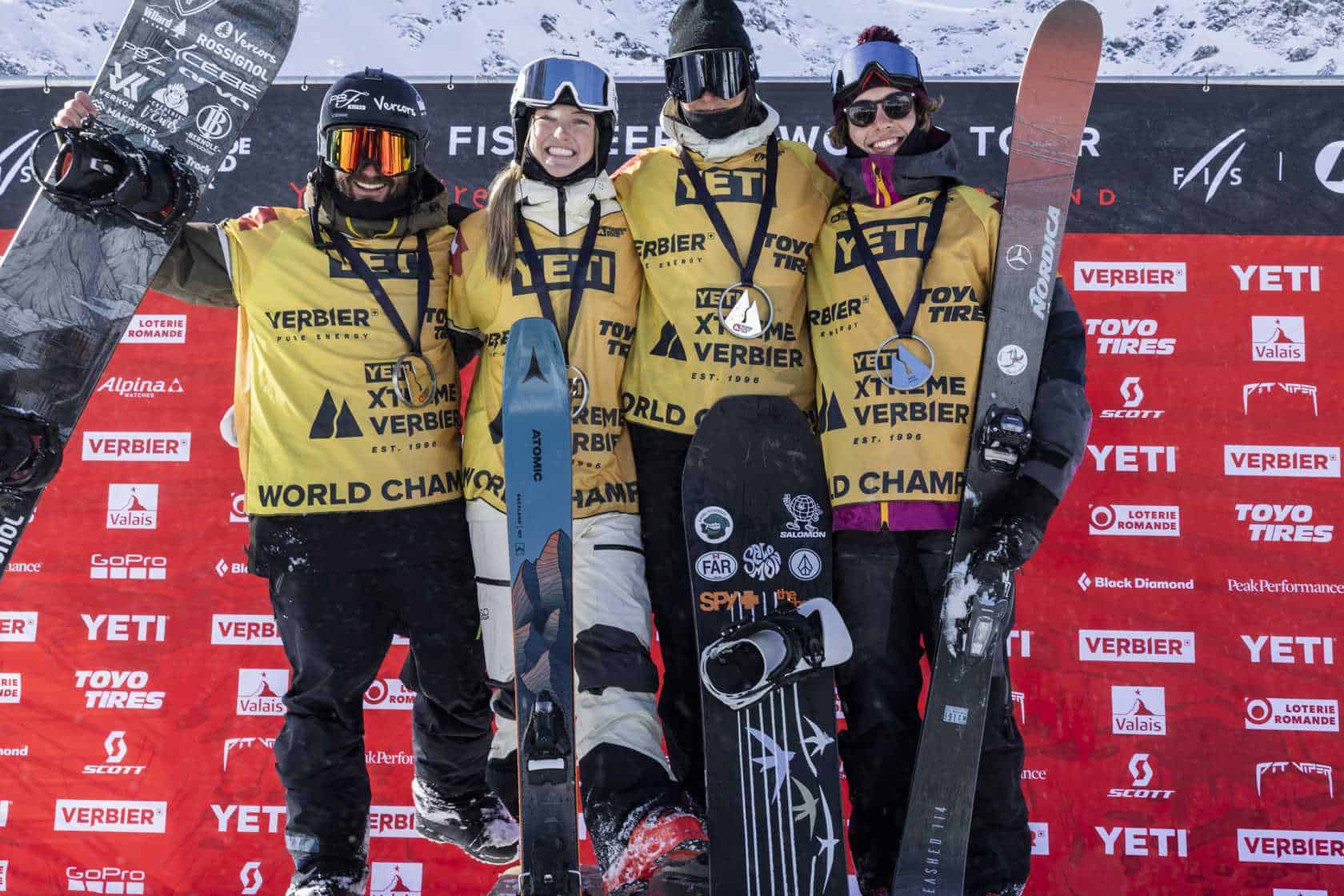 Valentin Rainer (AUT) in ski men
Valentin spent six years competing in FWT Junior and Challenger events before his breakthrough season on the FWT in 2022. He didn't make the cut last season, but requalified through the FWT Challenger series to great avail, winning this year in spectacular fashion. Valentin put down an incredible run in Ordino Arcalís – combining speed and impeccable technique with a twist of freestyle – to take the win, and the rankings lead. He backed this up with a podium in Kicking Horse and just missed out on the medals in Fieberbrunn, finishing in fourth place.
Here is Valentin's winning run from Ordina Arcalis, the first event of the season:
"Unbelievable to win the title. I was prepared for a competition today, but Mother Nature was kind of on my side, I would say. I would have still wished to do a run here at Verbier, but we will next year! It was a really good season; everything from the first stop onwards was awesome – a dream season for sure." – Valentin Rainer
Justine Dufour-Lapointe (CAN) in ski women
Justine's season will be defined by her rapid rise to fame in the freeride discipline. She only recently made the switch from moguls skiing – where she boasts two Olympic medals and dozens of FIS World Cup podiums – to become FWT World Champion in her first season. Her skiing technique adapted perfectly to the big mountains, providing her with incredible consistency throughout the season, including a win in Andorra and a second place in Austria. Justine has once again proved to be an extraordinary athlete, with a second-to-none work ethic that has come up trumps.
"I am speechless. Honestly, I did not realize this would happen today, but now I am world champion. I have been working so hard the last few months, but now I am feeling so proud of all the hard work and self-belief. To finish the season with this title means the world to me. This was my dream coming into freeride, but I never thought it would be possible this fast. I am so happy I made the switch to freeriding and the wonderful world of the FWT, and I am excited to what's next – this is just the beginning."- Justine  Dufour
Ludovic Guillot-Diat (FRA) in snowboard men
Ludo's vast experience in big mountain riding and unyielding dedication to the sport have paid off with his maiden FWT World Champion crown. He has been on and off the tour since 2013, with multiple podiums during this time, as well as vast success on the FWT Challenger series. He secured his first FWT event victory this year in Ordino Arcalís, combining this early season success with three other podiums to dominate the category. This consistency is the result of a lot of hard work and determination from Ludo, earning him this outstanding achievement in an already stellar freeriding career.
"It's a strange day and sad for all the riders, but we are in the mountains so it's like this sometimes. I am very happy to have the title and, with four podiums this season, I was looking forward to adding a fifth today!"– Ludovic Guillot-Dia
Katie Anderson (CAN) in snowboard women
Katie proved herself too strong this season, locking in three out of four wins in extraordinary style. This is her first FWT crown, but she came close in 2021, finishing second in a super-consistent season that included three podiums. Katie also has a long list of accolades on the FWT Challenger series since 2018, highlighting her strength in the big mountains, and culminating in a dominant display this season.
"A little bit bittersweet today, I wish we could've gone ahead but the mountain had other plans. I am really proud of everyone who rode this year, and I am super happy and excited to win the title – last year I never thought I would be standing here."- Katie Anderson
The Mountain Called The Day
This is another reminder that the all-powerful Mother Nature always holds the trump cards, and competition must yield in order to keep the athletes safe. This season, however, will be celebrated and long remembered for many reasons, including breakthrough performances from the next generation of FWT athletes. Congratulations to the FWT23 world champions – the first time each has claimed this prestigious title – and a special shout out to all the riders who have entertained onlookers all season with their progressive freeriding.