First Base Apres Series In Thredbo – A Vintage Après Soiree Featuring Owl Eyes
July 1st, 2019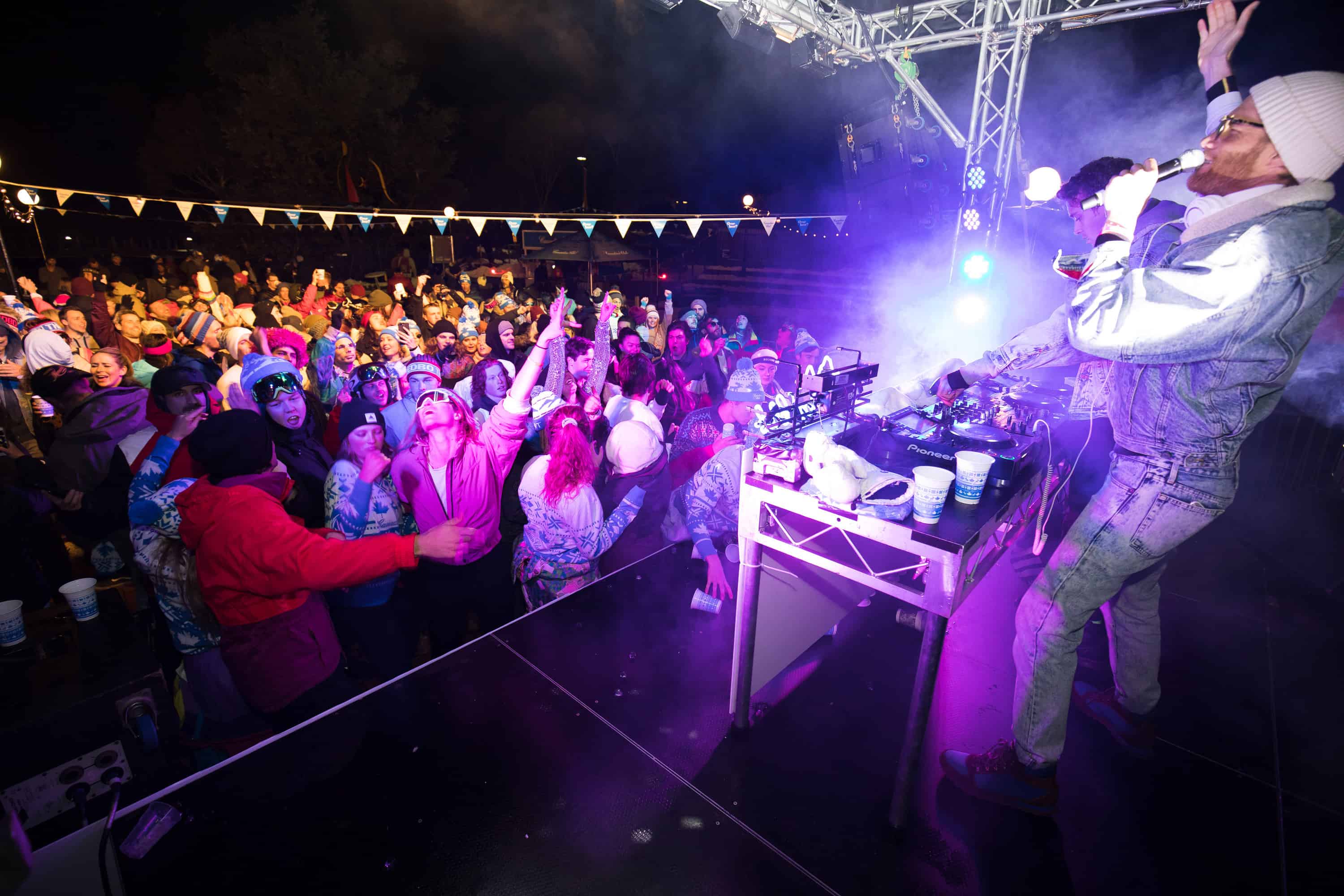 Mountainwatch | Events
Thredbo's après scene will be pumping this Saturday as the First Base Après series kicks off at the Thredbo Alpine Hotel's outdoor Alpine Bar. Billed as a "Vintage Après Soiree", First Base is hosted by Tom Tilley (Triple J/Client Liaison) and Hugo Gruzman (Flight Facilities) and is presented by Falcona and Canadian Club and features throwback tunes from some of the hottest live acts in the country. It is all about hot tubs, vintage après outfits and having a good time and these après parties are not to be missed.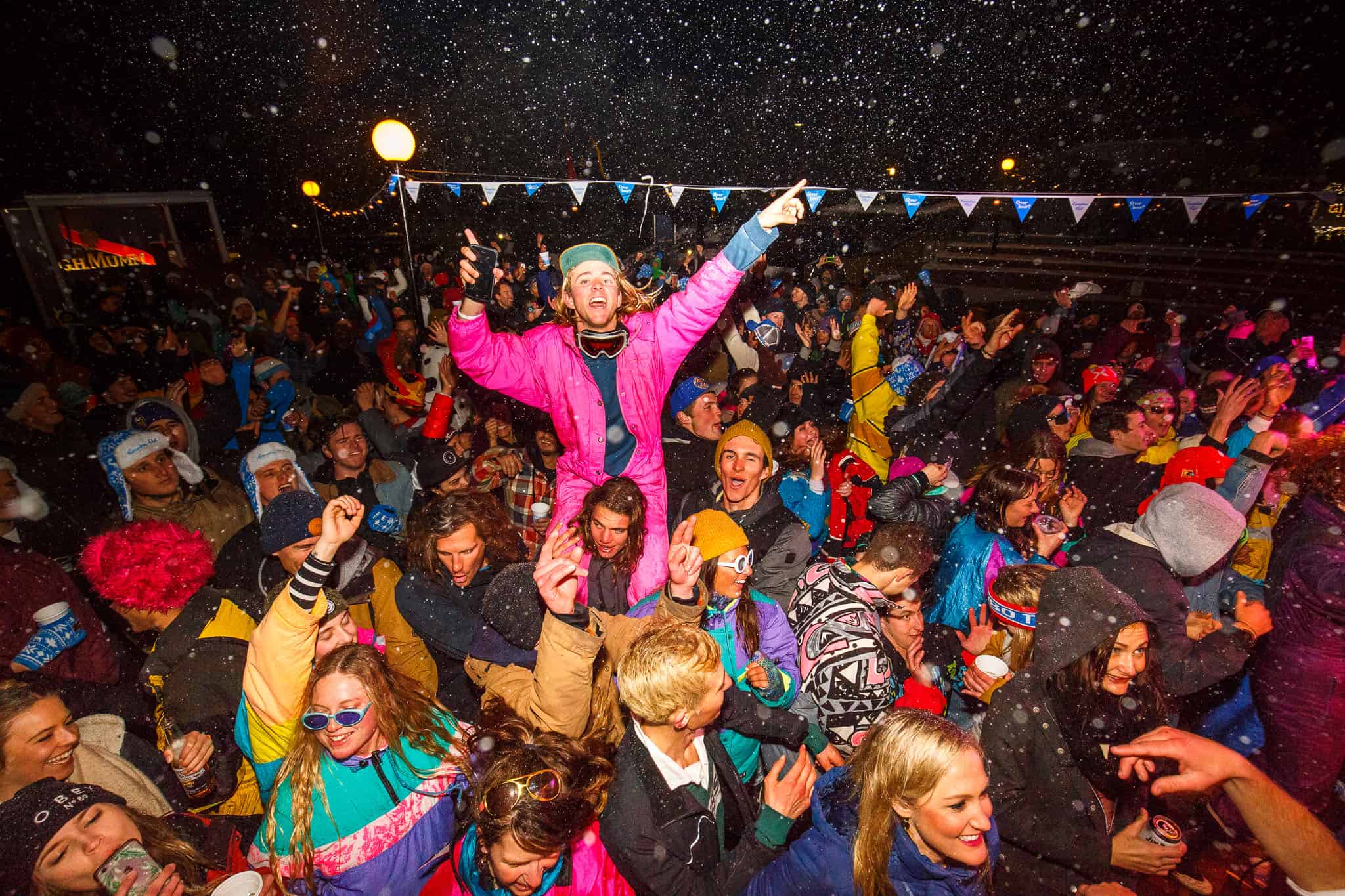 This week will feature a live set from Owl Eyes who will be bringing her disco inspired tunes and irresistible dance tracks to the Alpine Bar from 5.30-6.30pm.  The show kicks off at 2pm with live DJs followed by the Falcona DJs from 3-4.30pm. Then Tom and Hugo host a set from 4.30 to 5.30 before Owl Eyes hits the stage.  First Base wrap things up at the Alpine Bar with another set from 6.30 to 7.30pm.
Of course, things don't end there with the Keller Bar opening its doors at 8pm with DJs Slippery Trout and Friends spinning tunes from 9.30 to 1.30am.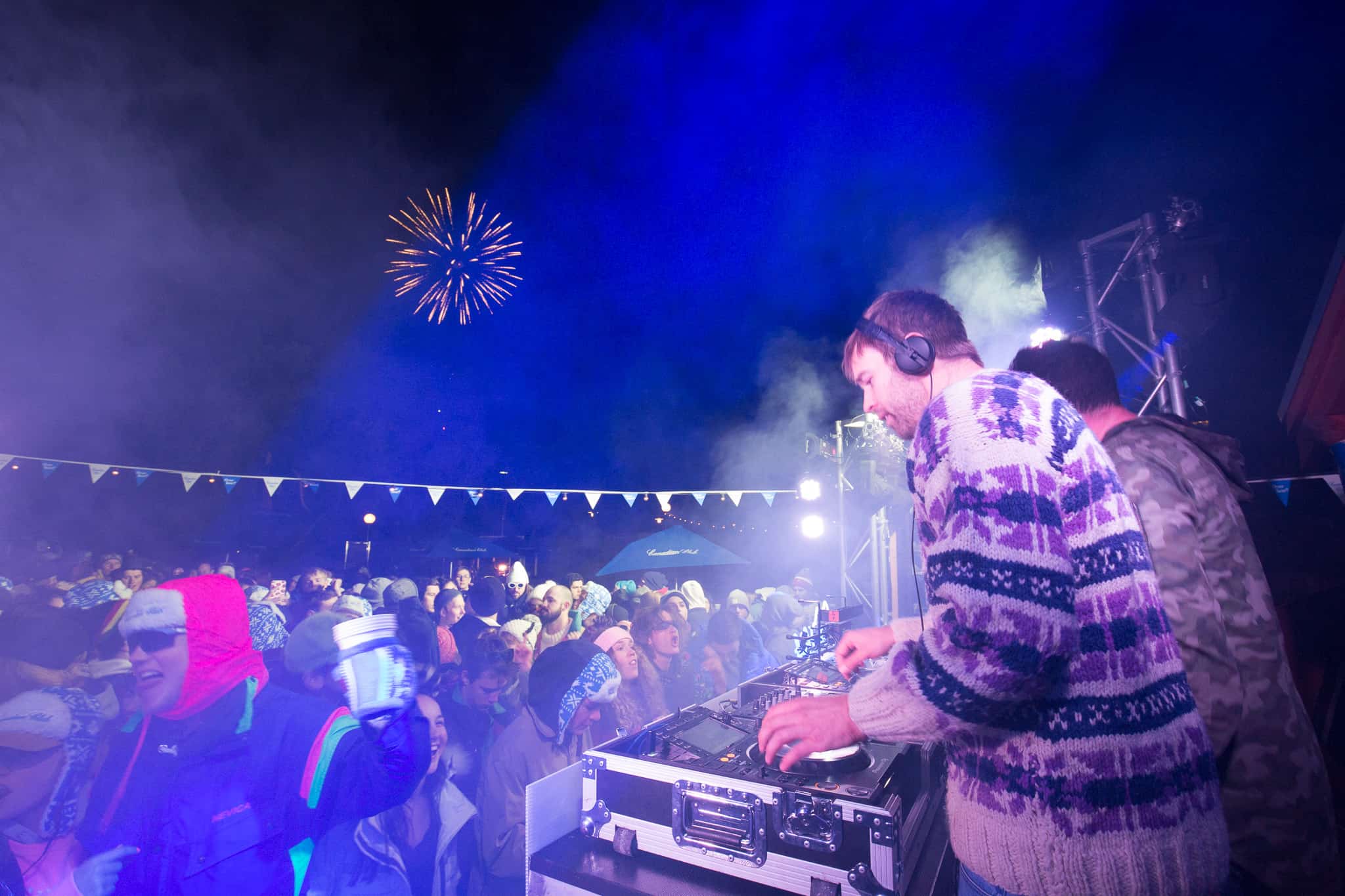 Coming up at the First Base Après Series presented by Falcona and Canadian Club:
August 3: First Base: A Vintage Après Soirée featuring Hayden James
September 14:  First Base Vintage Après Soirée featuring Happiness is Wealth
Catch the Bus
Thredbo has the best après scene in the mountains and if you're staying in Jindabyne, you can forget about the car and catch a $6 bus to and from Thredbo for all this winter's après events. You need to book a spot and registration for the bus closes at midday on the day of the bus. You can book your spot here. 
Departure Times from Jindabyne to Thredbo
4.30pm & 6pm – pick up spot is Rydges Horizons
Departure times from Thredbo to Jindabyne
11pm & 12.30am – pick up spot Thredbo Resort Info Centre
Please note that drop-off and pick-up points are set and there are not stops available in between.  Times are strict, and the bus will be leaving at the designated time. Please make sure you are at the bus 10 minutes before it's due to leave. You will require photo ID to get on the buses.
Book your ticket for the bus and find our more here.