From the Archives – An Australian Avalanche Wake Up Call
July 26th, 2021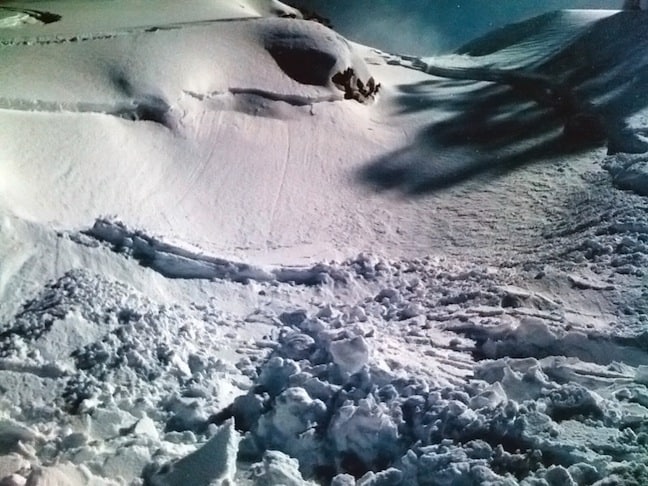 Mountainwatch | Tracey Creedon
Two storms within 10 days of each other created great conditions in the mountains, each one dropping 50-70cms over a two- or three-day period wth plenty of powder turns for those lucky enough to be there. It is worth noting however, that wind-loading and fluctuating temps have seen some heavier snow fall on a layer of lighter, dry snow which can lead to an unstable snow pack. This is something to keep in mind for those venturing into the backcountry and a good place to stay across current conditions is the  Mountain Safety Collective.
A slide yesterday in a popular spot in Thredbo's side-country is a case in point and it reminded us of this story from the Mountainwatch archives about a slide that happened in the same location. We thought it was timely to run it again.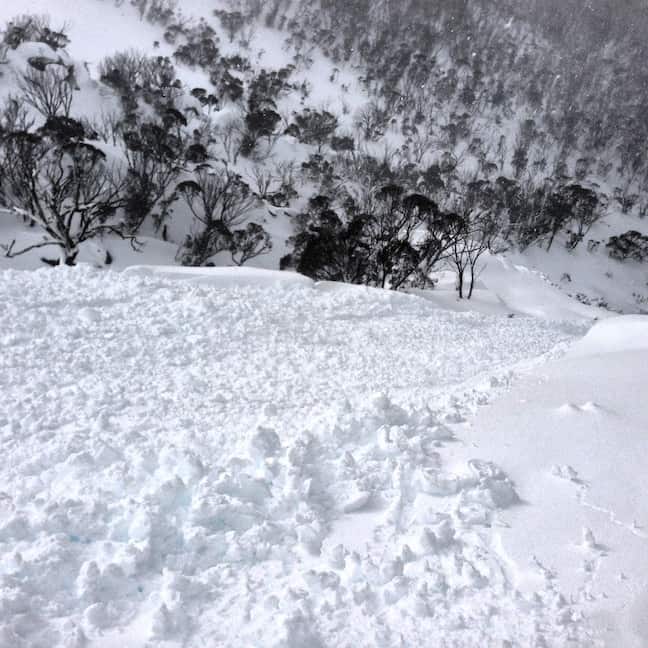 This winter brought me a lucky break, or a wakeup call to the fact that I can be really stupid; my friend was caught in an avalanche, because of the line I chose.
With solid avalanche knowledge behind me, I am really embarrassed that I left my brain at home that day, letting myself get taken away in the moment. I was floating and flying on beautiful powder, pushing the boundaries to find the perfect line. However, I was also disrespecting Mother Nature and being downright unsafe. The slope we were riding is prone to sliding, but because I was riding in Australia it didn't occur to me that an avalanche could actually occur.
The snow gods had been kind to us with some of the best falls in a long, long time. It seemed like everything had filled in overnight, making it possible to ride lines that haven't been ridden in years. This particular day there had been an accumulation of about 55cm of snow in about 36 hours with a 35cm dump of light and dry powder, followed by another 20cm of a little heavier powder. The line I decided to ride was outside the ski area boundary, a wicked steep chute which funnels into a deep powder gully.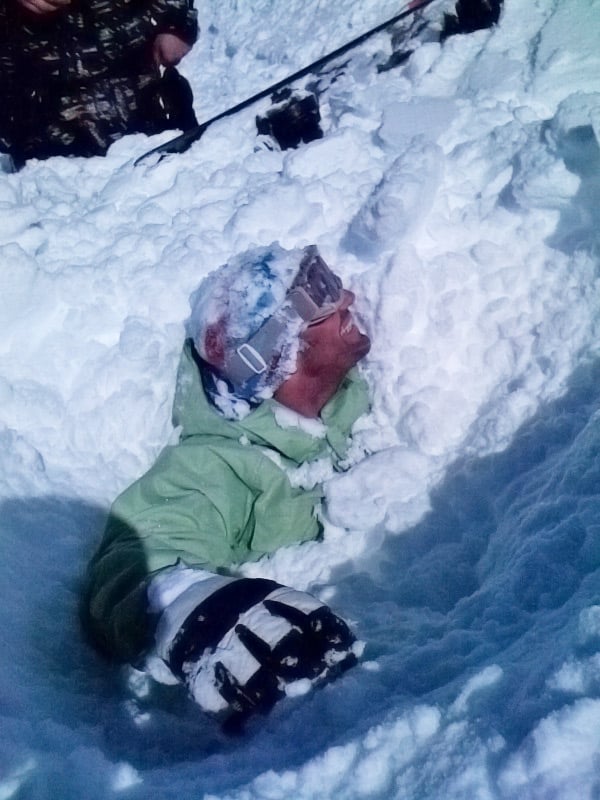 The boys I was riding with were following right behind me. I went first and had some amazing turns. I pulled up and looked behind me to see both my friends riding on the same chute. The force of all three of us on this powder-packed area created a fracture which in turn created a slab slide, catching the middle rider in the slide. The slide was about a foot deep by about 20feet wide and was fairly slow moving. I was watching my friend sink lower and lower into the snow, it looked like a quick sand effect. When I hiked back up to him he was buried up to his neck with one hand completely buried under the snow. The snow had settled solid and it took about 10 minutes to dig him out. Luckily to our relief he was uninjured.
I was asked to share this story as almost everyone I have talked to is oblivious to avalanches in Australia. I also heard about two other slides happening on the same day where people were also buried.
This really was an eye opener to me to always be aware, ride safe and have respect no matter where in the world you are riding wicked powder!