Grasshopper's Weekly Japan Forecast, January 9 – Light Snowfalls This Week, But Decent Snowstorm On The Cards For Honshu
January 9th, 2020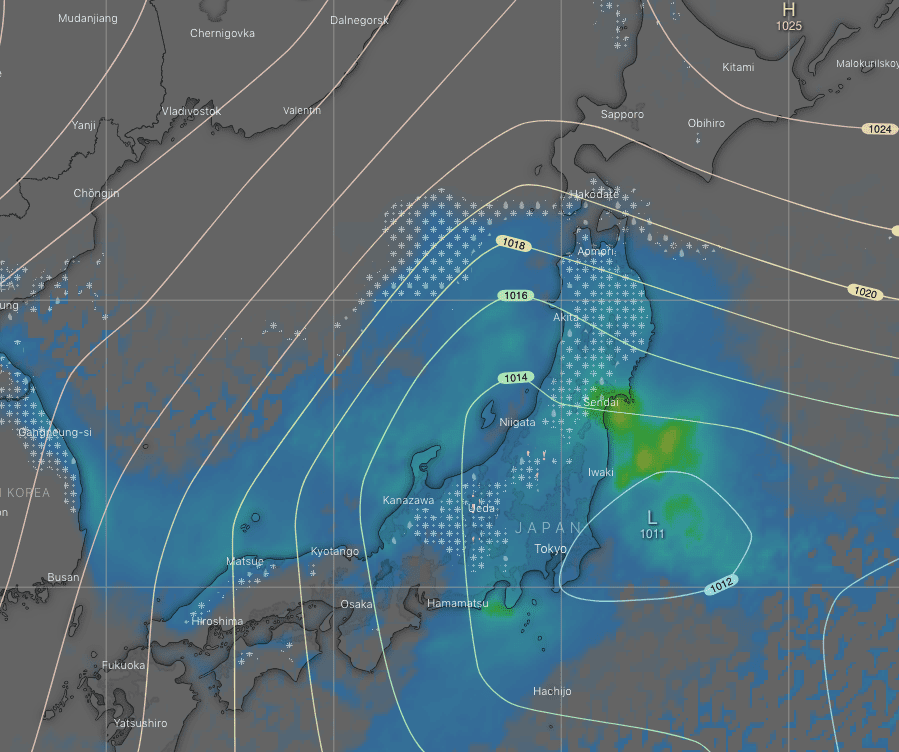 Mountainwatch | The Grasshopper
Light snowfalls this week, but decent snowstorm on the cards for Honshu
 Valid Thursday 9 January to Thursday 16thJanuary
Hokkaido– Mostly fine and dry today and tomorrow, then light snowfalls Saturday through Wednesday and possibly Thursday too.
Central Honshu– A decent dump of Japow tonight, then light falls easing Friday. Light-moderate falls during the second half of Sunday into Monday. A low could potentially bring heavy falls Wednesday into Thursday.
Northern Honshu– Light snowfalls today through to Saturday with heavier falls late Saturday. Nothing much happens Sunday to Tuesday, then we could have a decent snowstorm Wednesday and Thursday.
That's it from  me folks. See you next Thursday.