Grasshopper's Weekly Japanese Forecast – A Spring-like Week, With 15-25cm Of Powder This Sunday
February 20th, 2020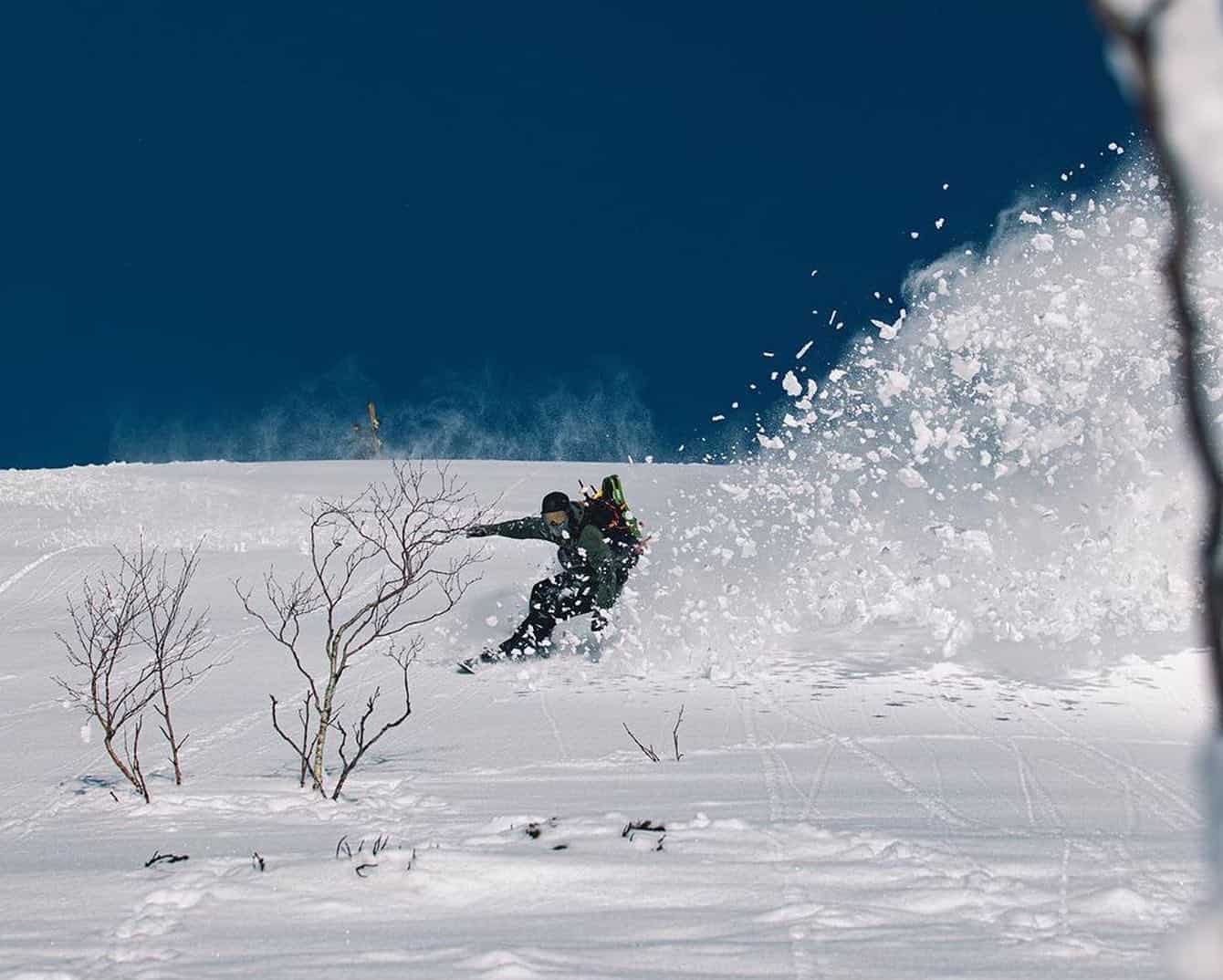 Mountainwatch | The Grasshopper
Valid Thursday 20thFebruary to Thursday 27thFebruary
This week we'll see it all: a bluebird day, followed by rain, followed by snow, then repeat it all again. It's typical spring weather, except it is not technically spring yet.
Two main low-pressure systems will pass us by this week, one to the north, the other over the south. We will be cursing the first one during Saturday as it does the unspeakable, but we will be singing it's praises after it dumps 15-25cm of fresh powder this Sunday.
We'll have a similar response to the second low-pressure system next week, but the effects won't be as widespread. Central Honshu will cop the motherload of rain during Tuesday, but snow next Thursday will thankfully repair any damage.
Thursday, Feb 20 – Friday, Feb 21
A line of snow showers tracking down Honshu will briefly give central areas a tickle-up today, followed by a mostly sunny, calm Friday as high pressure shuffles by.
A few light snow showers and flurries will see Hokkaido through today into the early hours of Friday.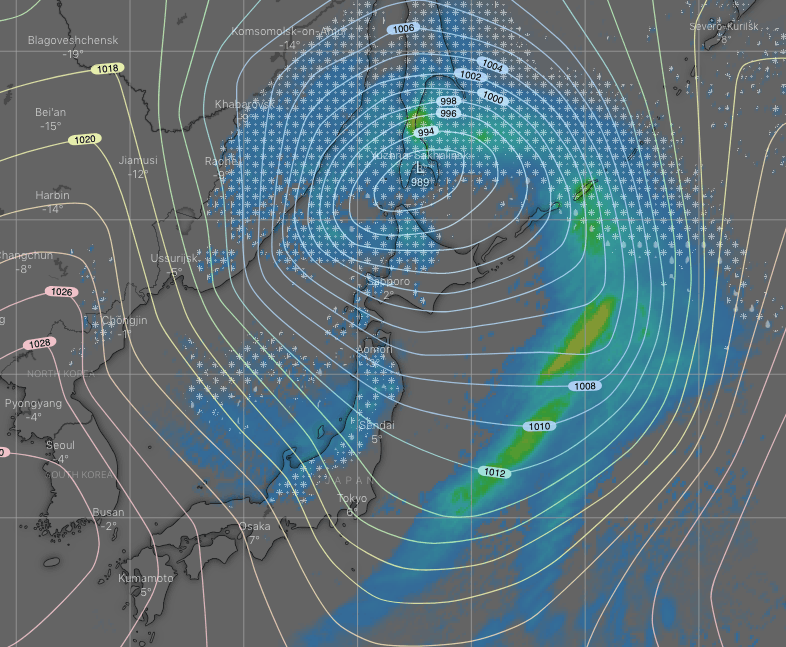 Saturday, Feb 22 – Sunday, Feb 23
A low deepens as it moves off northeast China and edges past the north of Hokkaido on its way into the Pacific.
Warm southerlies will strengthen across Japan as the low approaches during Saturday, eventually spreading rain over the country up to mid mountain, with snow up top.
Thankfully, cold westerlies will pile in Saturday night, bringing snow to base levels through Sunday with some fairly heavy falls on the cards. All up, we should mostly be looking at 15-25cm of fresh powder across the country for the day.
Monday, Feb 24 – next Thursday, Feb 27
Monday will bring a bluebird powder day to central Honshu, but there'll be some leftover flurries and snow showers farther north.
Another one of those dastardly warm, low-pressure systems pass over Honshu during Tuesday with heavy rain expected on low-mid slopes, falling as snow up higher.
Rain will continue over central Honshu into early Wednesday, and then cold northerlies descend over Japan, bringing fresh powder to the country from later on Wednesday through next Thursday.
Have a great week, see you next Thursday!