Huge Turnout For The Falls Creek Sled Dog Classic 2018
August 6th, 2018
Huge turnout for Sled Dog Classic 
Mountainwatch | Press Release
The 8th annual Falls Creek Sled Dog Classic was held to a huge audience in Slalom Plaza at Falls Creek on Saturday evening. One of the most popular events on the winter calendar, the event attracted over 500 spectators lining the course, all eager to cheer on the action provided by the teams of Huskies, Malamutes and Eurohounds.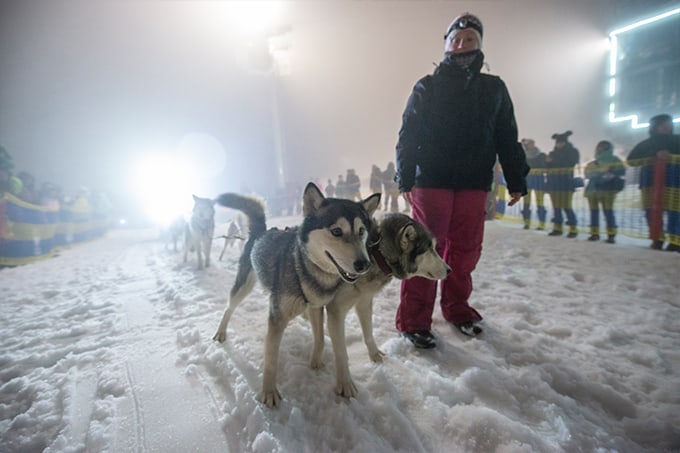 The event is unlike any other seen in Australia as the nation's only sled dog race meet held at night on the streets of an alpine village. With strong participation from 25 teams of dogs, the event was extended this year to factor in 2 nights of fast paced racing on the resort's world class cross country trails and a third night featuring a grand finale spectator event under the lights of the village streets.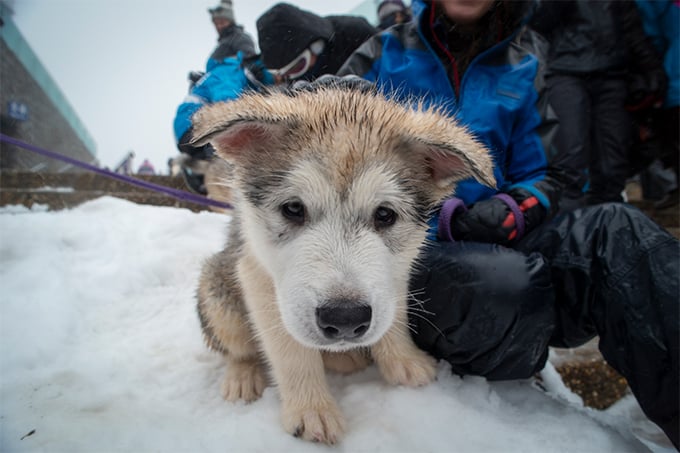 The race enjoys strong support from the resort and most teams are sponsored by local businesses. Summit Ridge Alpine Lodge was one of the big winners of the meet with its sponsored teams run by Terry O'Connor and Bec Jackson taking first place honors in the 2 and 3 dog categories. In the faster 6 dog category Wayne Baker proved successful with his team coming first in representing Ripparoo Ski Lodge. The 4 dog category was won by Darren Watson representing major sponsor the Falls Creek Country Club.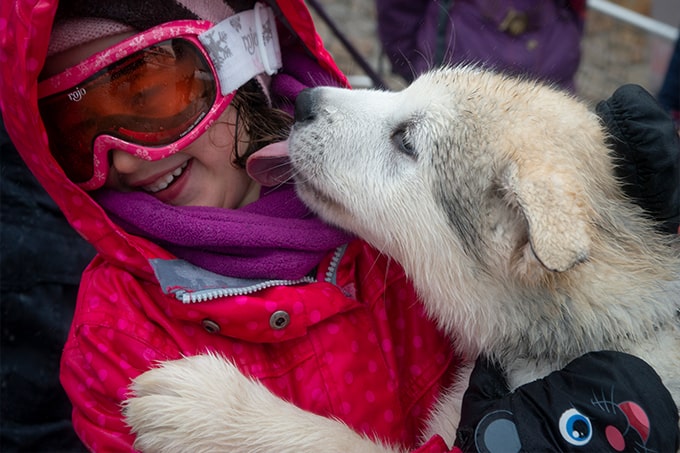 Earlier in the day over 50 visitors were treated to a special meet and greet session with some of the dogs ready for the evening's races. A pair of Husky and Malamute pups were the stars of the show, attracting many cuddles and lots of attention.
Falls Creek Resort Management Marketing Director, Jo Prothero, was pleased with the reception for the event.
"It's always a great event and to see so many people get out of their lodges and line the streets of the village is such a great sight. It really adds to the atmosphere of the event."  
"Falls Creek has held this event for 8 years now and many visitors plan their winter holiday around it. Holding the meet and greet session is a great way to get up close with the gorgeous dogs and the turnout to this special event was huge."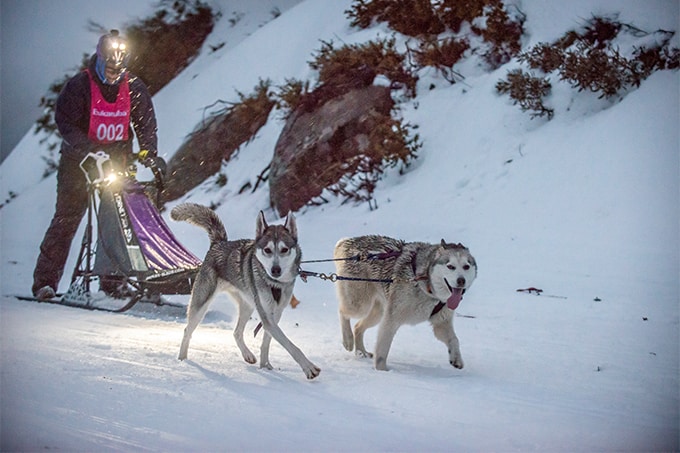 "With a record breaking year in 2017 we are already tracking incredibly well in season 2018. Lots of snow is on the forecast for the next week so we could possibly be looking at an even bigger second half of the season to come.