The Mountainwatch Guide To Furano
January 23rd, 2023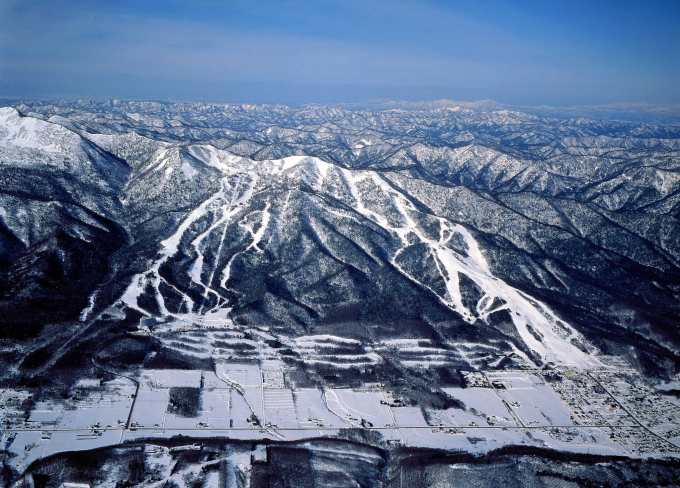 Mountainwatch | Lucy Morrell
Furano resort has a steep vertical drop, volcano views, and the unimaginably dry, light snow only found in the coldest parts of central Hokkaido. Children ski for free at Furano until they turn 13, and this, coupled with the resort's relaxed backcountry policy, makes it a favourite for outdoor adventurers and for families.
I moved to Furano in 2015 to take on a job at the tourism office. That was how I came to be sitting at a visitor information desk talking to a guy who had skied all over Hokkaido for about ten years. He always built in a few days in Furano, and we agreed it was a unique place, but we couldn't pin down what set it apart. I'll get back to that after I tell you about the snow and a few other things.
The first time I skied at Furano, back in 2006, I confess I did not fall in love with fuwa-fuwa yuki. That's Japanese for fluffy-fluffy snow and I arrived after a 60 centimetre dump. At first, I thought it was great, having taken the gondola to the top of the resort and ducked into the Premium zone. This is an area too steep to groom, so in the gullies the snow gets waist deep, sometimes deeper.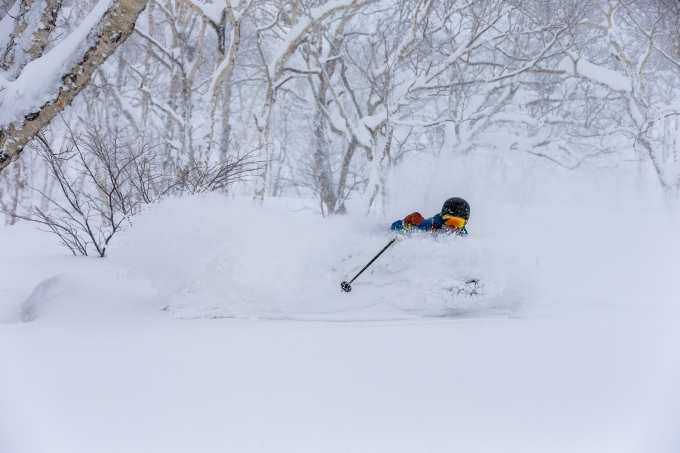 I enjoyed myself until I reached the far side of the Premium zone and had to turn. That was when I fell and discovered fuwa-fuwa yuki does not behave like normal snow. Eight or nine metres of it falls in Furano each winter, and it usually comes during extremely cold and arid conditions. The result is a bizarrely weightless snow with very low moisture. It does not adhere, so neither will it compress.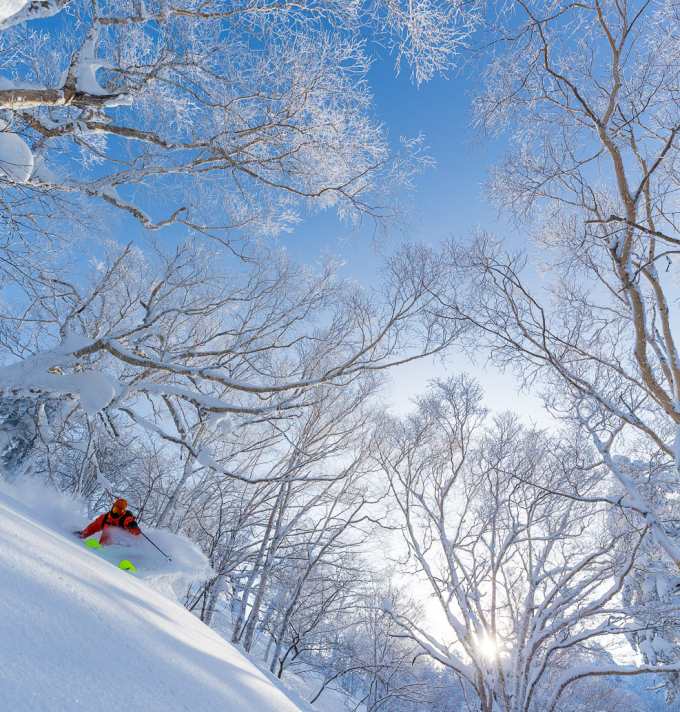 So, I can tell you that and you can think you understand it, but my husband John, a backcountry guide in the area since the 1980s, had told me this many times. In my case, I had to be trapped in deep, downy Furano snow before I could understand what it was like. That first day, when I finally stood again, I skied along watching my legs cut through the snow. I was disbelieving of what I saw because I only felt cold air passing by me with no resistance.
To get down the Premium zone I alternated between gliding, tumbling, and struggling to get up and then I went off to explore more of the resort. I sampled the different difficulty levels and mostly stuck to the groomed runs. I studied the squeaky, dry snow under my skis with great suspicion. Furano's fuwa-fuwa yuki– was it to be my friend or my foe?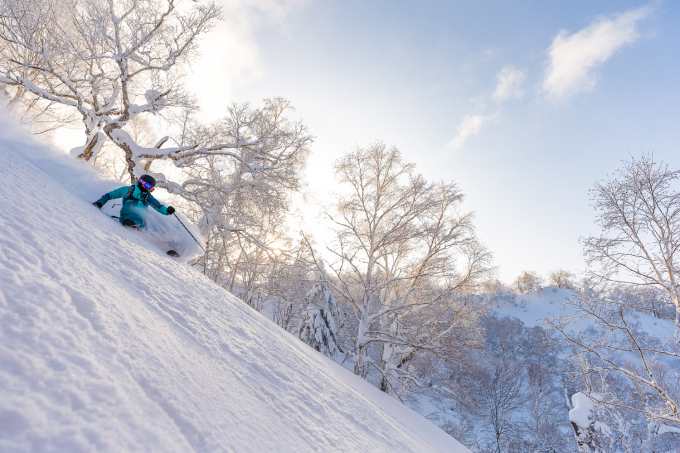 The Resort
The Prince Snow Resort at Furano, as it is officially called, has two distinct zones: Furano and Kitanomine. Kitanomine translates to the north face, and it's located five kilometres from the Furano zone at base level. The zones connect near the top through a link chair heading south and a link run to the north. Misleadingly, the Furano zone is seven kilometres from Furano the town while the Kitanomine zone looks over Furano. If this has you confused book a volunteer ski host who will ski with you and chat about the region.
The name Kitanomine also refers to a suburb at the base of the zone, with small family restaurants, one bar, a convenience store, dozens of hotels and pensions, and a community atmosphere. The Furano zone has more of a posh resort feel complete with a genuine onsen, a huge hotel, a gaming parlour, a snow play area, and an artisan's village. Think twinkling lights.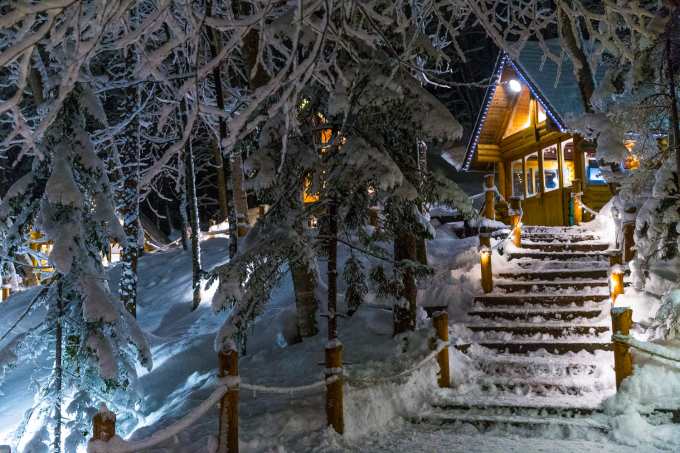 The skiing and boarding in both zones are equally excellent, but if you have to be somewhere for dinner make sure you don't miss the last chairlift, ropeway or gondola to get up high enough to reach your zone. If you do get stranded in the wrong zone, there are sometimes buses and always taxis. A taxi costs about 1,600 yen and the driver will strap your equipment to the roof.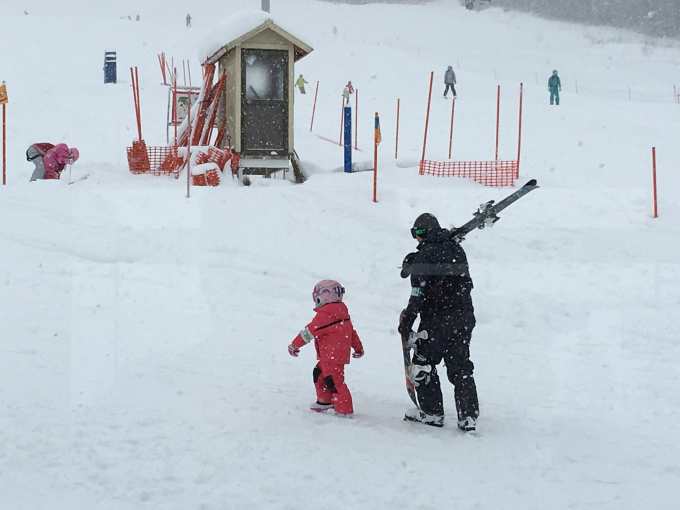 Prince Resorts is strict about lessons on the mountain, and only instructors they contract are permitted to work there. There are two ski schools that cater to non-Japanese speakers called  FSS and FISS, and my family has used both with good results. If you want lessons book early because peak times sell out quickly. FISS also offer babysitting, even for infants, which is expensive, but I've found it very good.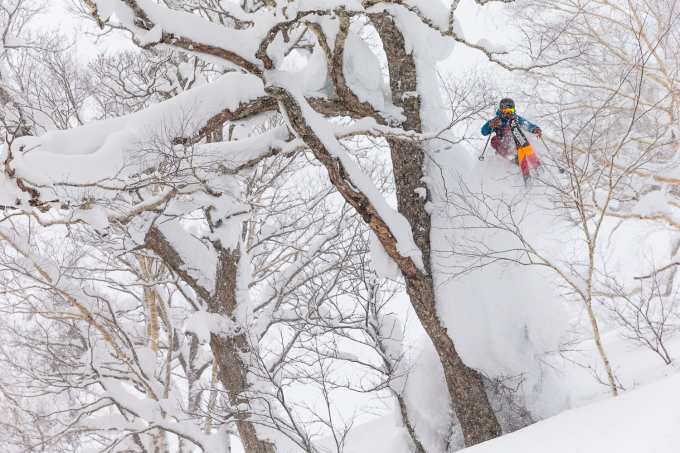 The Backcountry
Furano operates a handful of backcountry exit gates and the terrain you can access through these is world class. It is critical you realise that by exiting the resort you take full responsibility for your safety. Nobody will search for you unless the alarm is raised by somebody who expects you to return. If you are rescued the police will lead the search and you will be issued with a mighty bill, particularly if helicopters have been involved.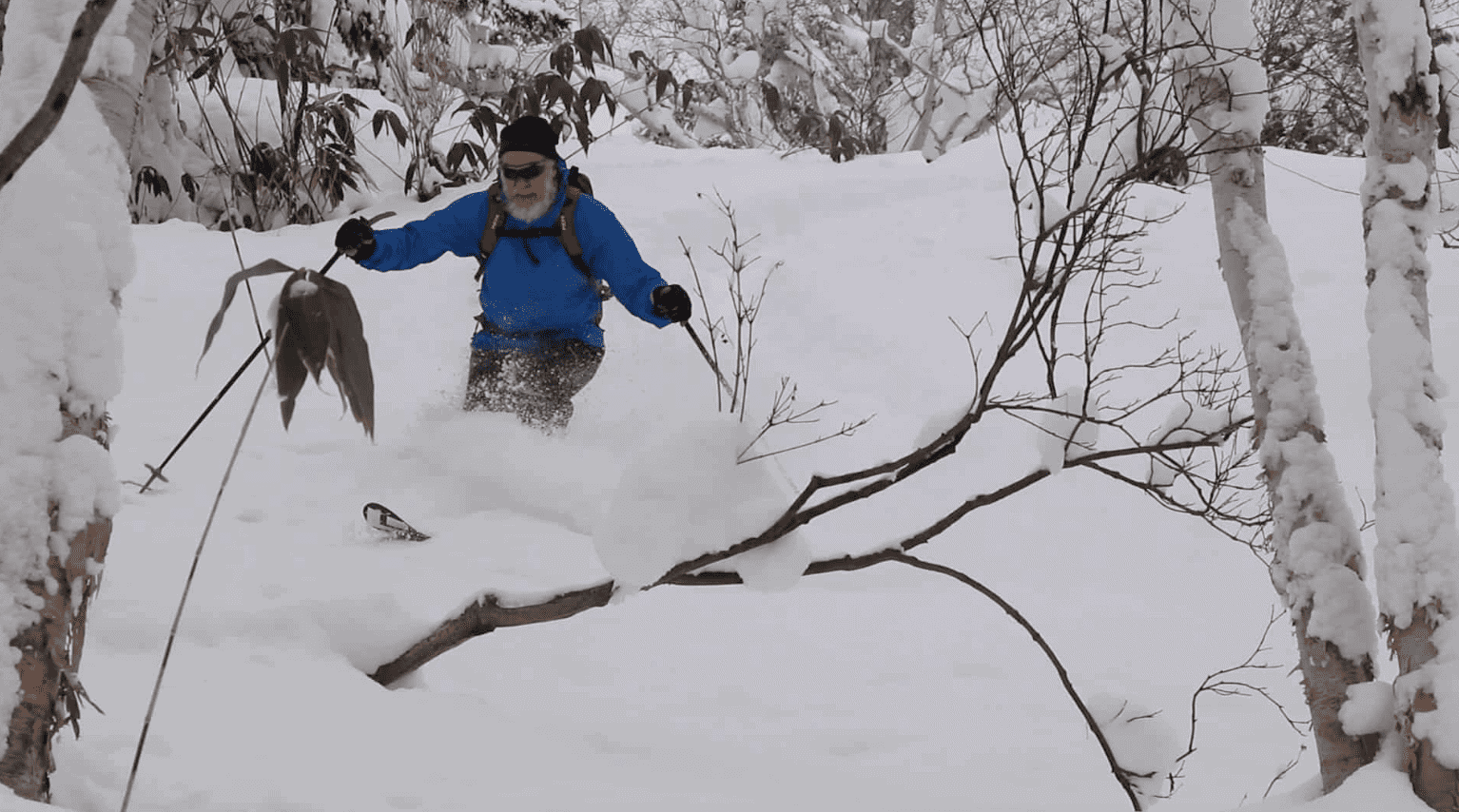 There is no shortage of backcountry guiding companies in Furano and on your first foray out of the gates I recommend you hire a guide. Once you test yourself on lift-assisted backcountry, go with an experienced guiding company who know Central Hokkaido – Alpine Backcountry and Mountain Flow are two of the best – to Tokachi (an hour away), Asahidake (about an hour) or Bear Creek  (just ten minutes away).
At these places you will have a wilderness experience where you earn your turns by climbing the mountains before you descend them. The true backcountry.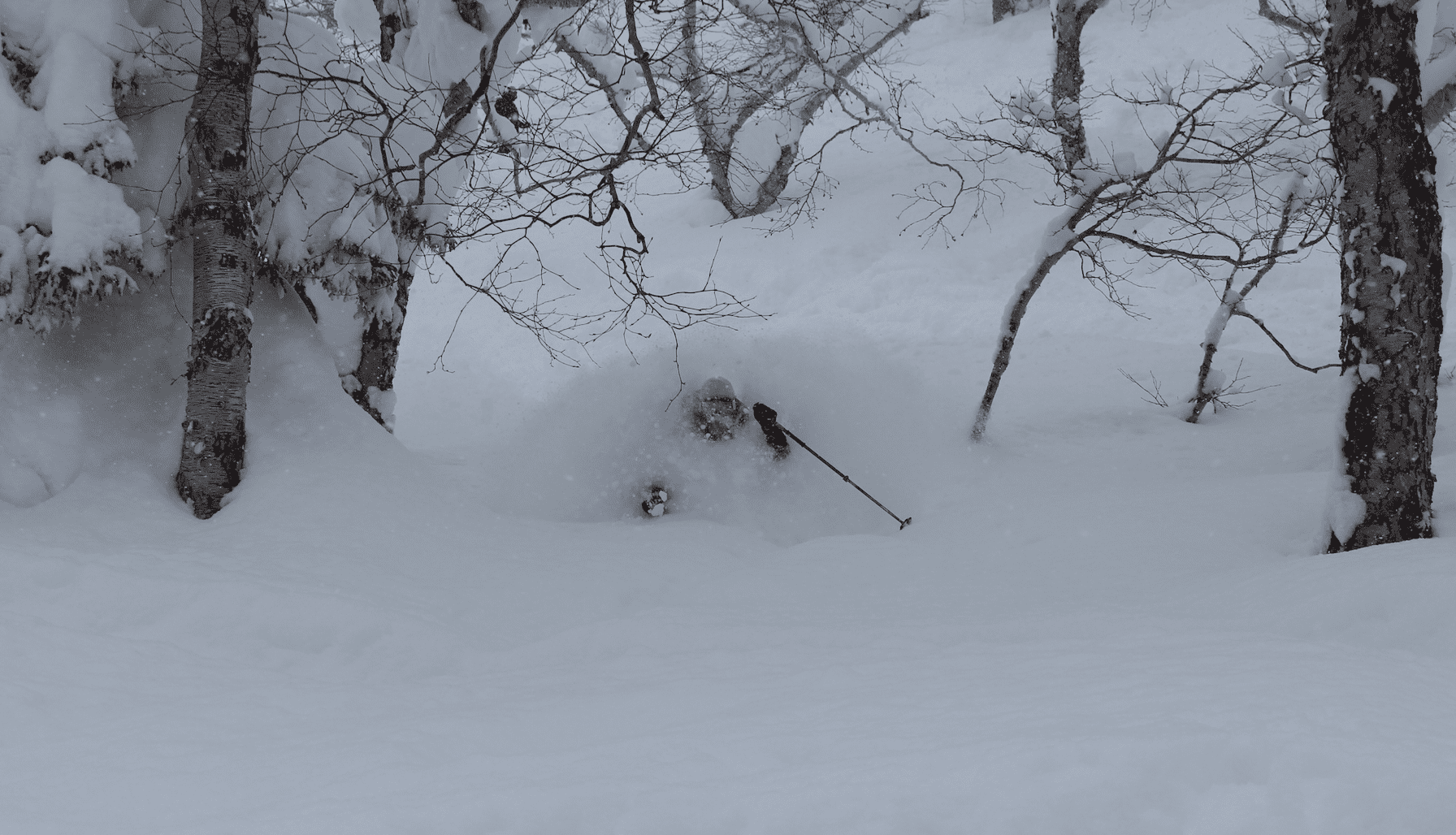 One last thing. Before you exit the backcountry gates at Furano, you are meant to sign out at a ticket desk. The resort staff fax your form to the local police and this is actually a legal requirement because you are entering Hokkaido forestry lands, even when you go between the ski runs.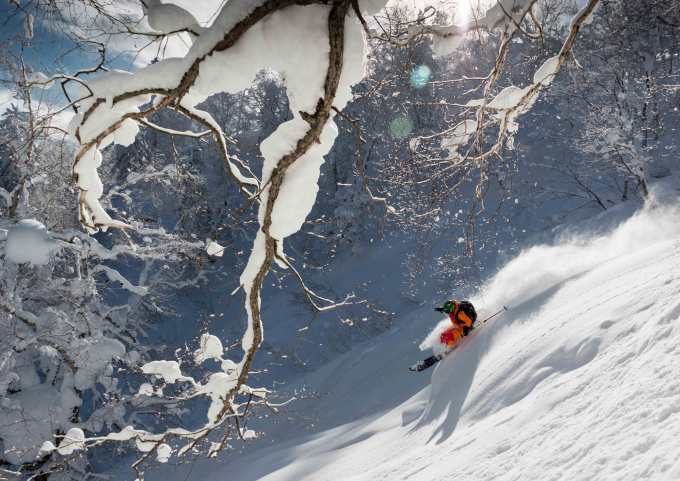 If this seems tedious be comforted in that the form has useful topographical information and listing your survival equipment is a powerful reminder to stay safe.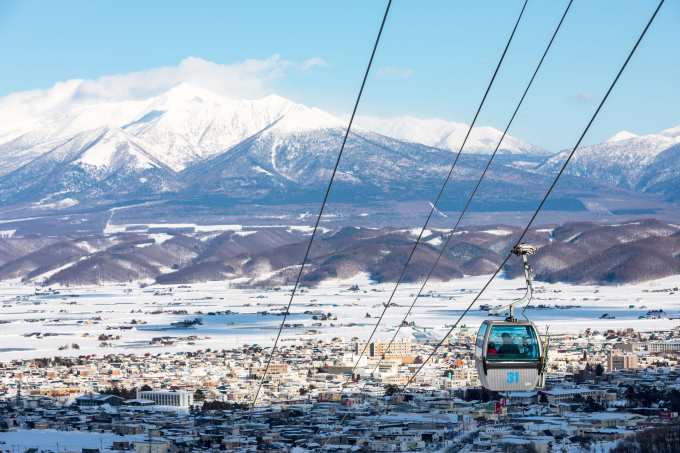 The Location
Furano is an agricultural hub and it's always been popular with Japanese tourists. The Japanese equivalent of Neighbours or Little House on the Prarie was filmed in Furano for 20 years, so visiting is on the bucket list of many. In the last decade, domestic tourism has been eclipsed by foreign visitation, which is ten times greater in summer than winter. You read that right.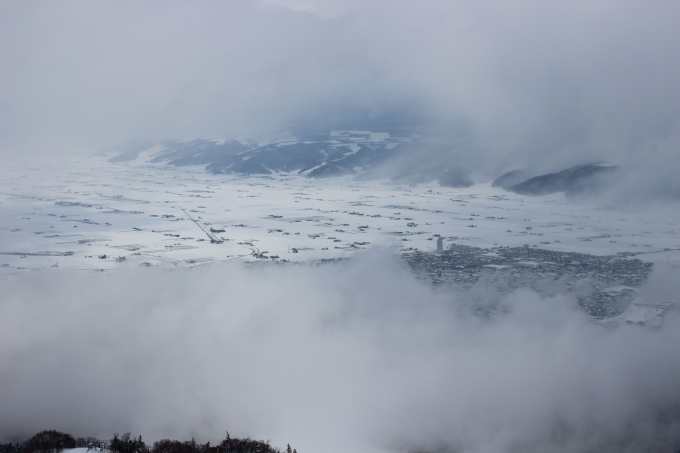 Considering many hotels in Kitanomine are fully booked a year in advance of the next ski season, you would think the summer influx would be pandemonium, but Furano's locals seem ready for us foreigners. That is not to say they are fluent in our languages though, so please expect communication challenges at hotels, on the resort, in restaurants, and in taxis.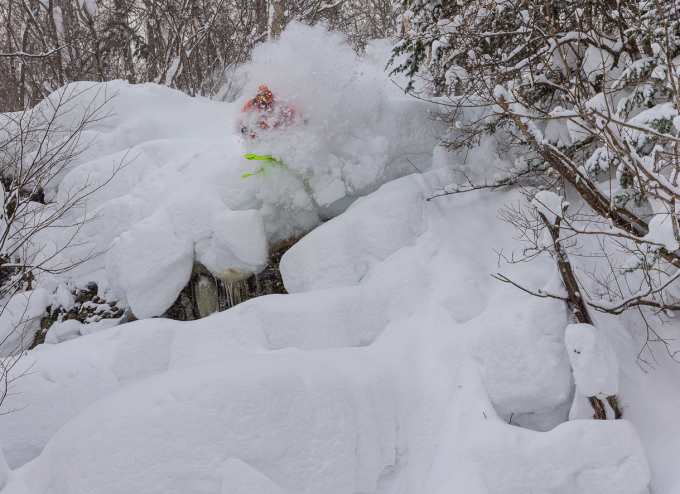 This brings me back to my conversation at the visitor information desk, when I was mulling over what was special about Furano with that guy. We agreed the snow was great but Asahidake had dry, light snow, too. There weren't crowds or lift lines in Furano, but it was the same at Tomamu. The backcountry gates opened to virgin terrain, but Niseko had an off piste culture as well.
We thought for a while then he nailed it. "I wouldn't bring my girlfriend to Niseko and I wouldn't bring my mates to Furano," he said. He didn't mean you couldn't have fun in Furano and there are plenty of 'all you can drink' deals at restaurants. I think what he meant was that in general, friends coming off the hill in Furano are more likely to meet up in a bath than at a bar.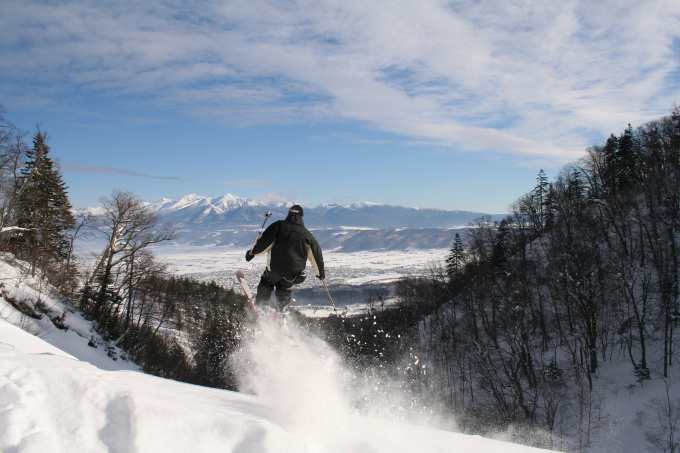 Furano is a sleepy, bucolic town with a ski resort so awesome it's hosted World Cup events. The locals invite us to share the place and enjoy the fuwa-fuwa yuki, as I now do, having decided that we're friends and not foes. What comforts me most is it seems unlikely my family or any of the other foreigners who come to Furano will impact the Japanese harmony we love about this town.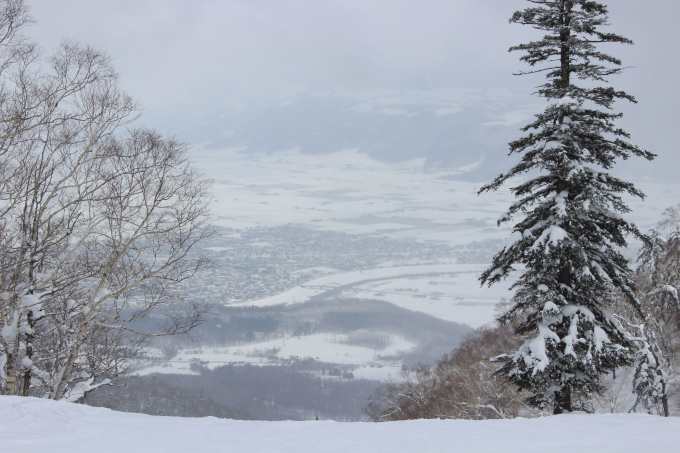 Where To Stay
For on-snow accommodation, your options are either the New Furano Prince Hotel in the Furano zone of the resort, or the original Prince Hotel in the Kitanomine zone. Both are good.
The suburb of Kitanomine is by far the most convenient place to stay. It's an easy walk from the resort so please resist the urge to ski or board down the footpaths and roads, which is unfathomably rude here. Some hotels have English websites and many use bookings.com. Naturwald Hotel is directly at the base of the resort and foreigners rave to me about it every year. Rising Sun recently refurbished their inn, Furano Lofts has luxury apartments, and Alpine Backpackers could not be better value.
Every year I meet people who have accidentally booked accommodation in Furano town and while this puts them in the restaurant hub, if they miss the 8am bus to the resort the next one doesn't go until 11am. But town is nice and there are taxis, so I wouldn't rule it out.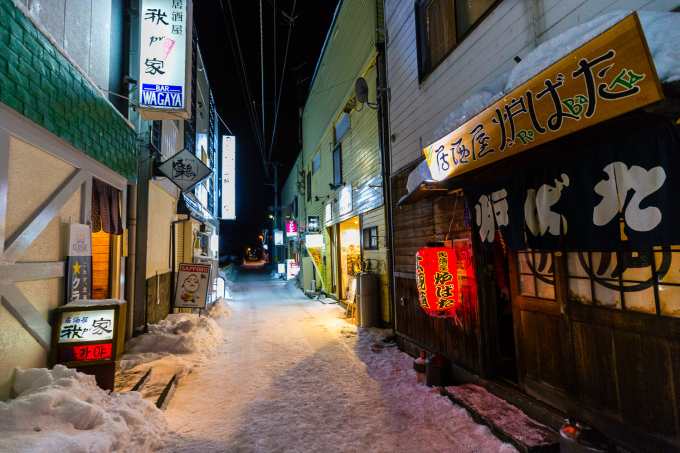 Where To Eat
If you will be in Kitanomine for a few days, I would try the pumpkin ramen at Shojiki Mura followed by a parfait, another night, try the cheesy baked doria at Yama no Doxon with a craft beer, and then make sure you have the roast chicken with veggies at Furano Vegetables near 7-Eleven. That's the one with a big yellow bus out front and a corgi ready for pats by the front door.
If you venture into town, try the scallops at Irohani Hoheto izakaya, grill your own veg and meat at Yamadori, and finish your meal with the crab soup at Topical Sushi Train. If you have a hard to please group some of whom just want a burger, try the food vendors at the Marche shopping plaza.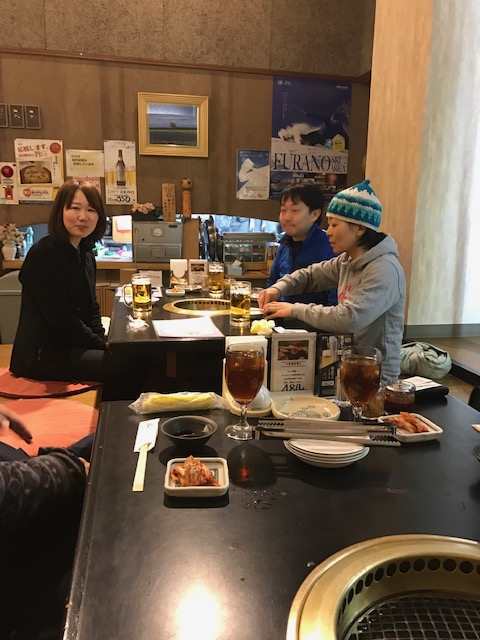 Other Things To Do
First and foremost, bring an international driving permit because you want the option of being able to hire a car. The other must is to stop and chat with the tourism informationstaff who have desks in town (new office is a block from the station, follow the signs) and in the Kitanomine gondola building. The staff and volunteers are delightful, can make all your bookings, and there's usually a sightseeing tour bus so ask about that.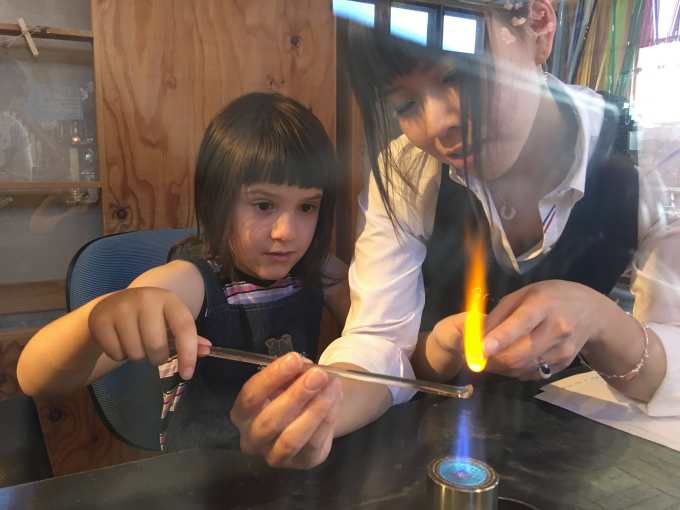 My personal favourite out-of-the-box activities when I have visitors are:
–Cross country skiingin Asahigaoka park (in Kitanomine)
– Snowshoeing anywhere, near or far
– Joining a tea ceremony in Kitanomine (performed by local students)
– Hakuginsou onsen because it's mixed gender in bathing costumes
– Fukiage onsen because it's in nature, under the trees
– Goto Sumio Museum of Art because it's mind blowing Japanese watercolour
– Farm Tomita because of the exhibitions and the lavender ice cream
– Ningle Terrace because it's pretty and the souvenirs are local and lovely
– Kan Kan Mura winter playland because it's fun and makes great photos
– Making pottery at Nora Gama near Furano
– Making glass art at the Glass Forest in Rokugo
– Making dairy products at the Cheese Factory near the resort
– Patting the sheep at Bell Hills Hotel in Kitanomine
– Browsing the 'recycle shops' down near Furano station
– Checking out HOMAC hardware store and Forest supermarket which is next door
A few things I haven't tried yet but definitely would love to do one day:
– Hot air ballooning on a clear, sunny day
– Ice fishing — you cook and eat what you catch
– Dog sled riding — it's a short course, not a trek
And one thing I have done, recommend, but would never do again is going aloft with Hokkaido Wings in their motorised paraglider. My younger self would have loved it, but my current self was sure we would impale ourselves on the grape vines. Which reminds me, Furano winery is worth a visit if you like cool climate varieties.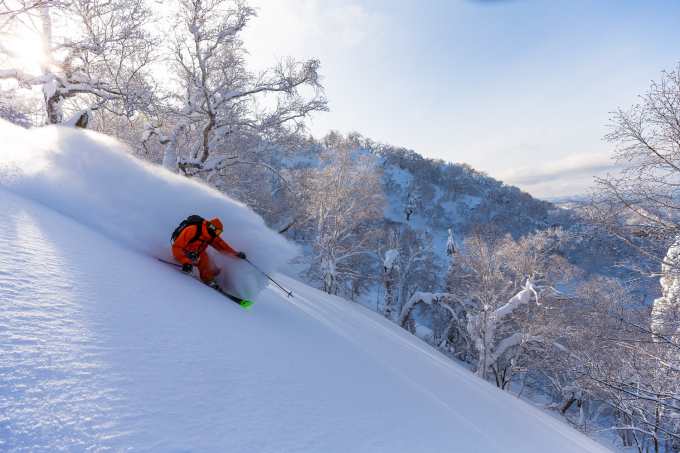 How To Get There
From Chitose Airport
If you remembered your international driving permit and can actually collect your car, take the DOTO expressway towards Yubari then follow the exit signs from Shimukappu. It takes about two hours on a good run and have 2,000 yen for tolls (but it's less than that). You can also book the Hokkaido Resort Liner bus online, in advance, in English and it will probably drop you at or near your accommodation. The trains are pretty easy too, with a change at Sapporo and another at Takikawa. I once did it with a baby, some luggage and a ski bag so you'll be fine.
From Asahikawa Airport
It's about an hour by bus or hire car. A taxi won't break the bank and can be booked in advance through the tourism office.
For more information on Furano or to books trip head to Mountainwatch Travel
Mountain Stats
Runs                           24
Steepest run               34 degrees
Longest run                 3.4 kilometres
Peak elevation            1074 metres
Base elevation            245 metres
Backcountry gates      6
Advanced                    20 per cent
Intermediate                40 per cent
Beginner                      40 per cent
Snowfall                      8-9 metres
Season                        Late November – early May
High season               January – February