Mountainwatch Guide to Park City
May 24th, 2018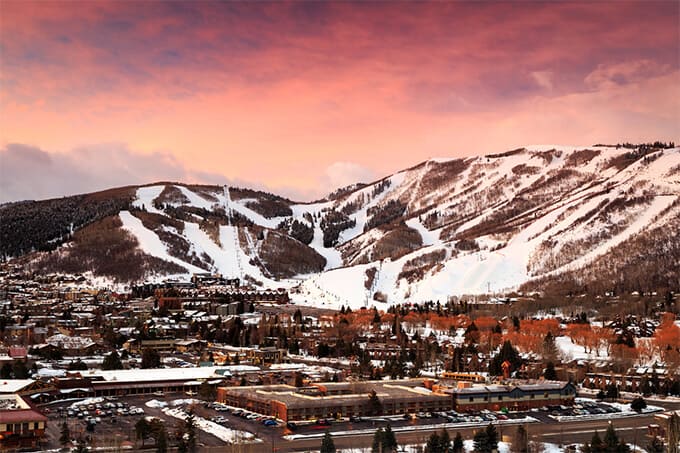 Mountainwatch | Kate Allman
The home of the Sundance Film Festival and 2002 Olympics is the perfect base from which to explore what is known (and trademarked) as "the greatest snow on earth". With the US' largest ski resort on your doorstep and multiple resorts covered by the Epic and Ikon Passes just minutes away, Park City is a no-brainer destination for Australian skiers and snowboarders.
Fly into Salt Lake City and it immediately becomes obvious why Utah has long been a mecca for skiers and snowboarders chasing some of the world's best, and most accessible, snow.
Look to the west and your plane will be dwarfed by the Great Salt Lake – a 3,800 square kilometre giant that reserves most of the state's moisture in an otherwise desert environment. But to the east you'll see the wall of white that has beckoned many a powder-hungry traveller. This is the Wasatch Mountain range.
Each winter, Utah storms drive Salt Lake moisture westward and deliver it to the frigid peaks of the Wasatch in the form of several metres of fluffy flakes. This lake effect loads the slopes with high density snow underneath low-density powder.
There's a reason why Utah trademarked the phrase "The Greatest Snow On Earth" back in 2004. So far, no one is arguing.
This iconic phrase is stamped onto the number plate of every vehicle I see driving from Salt Lake City up Highway I-80 to the pretty mountain town of Park City when I visit in February. The historic former mining town has become a magnet for travelling skiers thanks in part to the fact it is an easy 45-minute drive from the airport. Getting there is a breath of fresh mountain air for those, like me, who have rolled the dice and lost when travelling to other cancellation-plagued airports like Jackson, Denver or Aspen.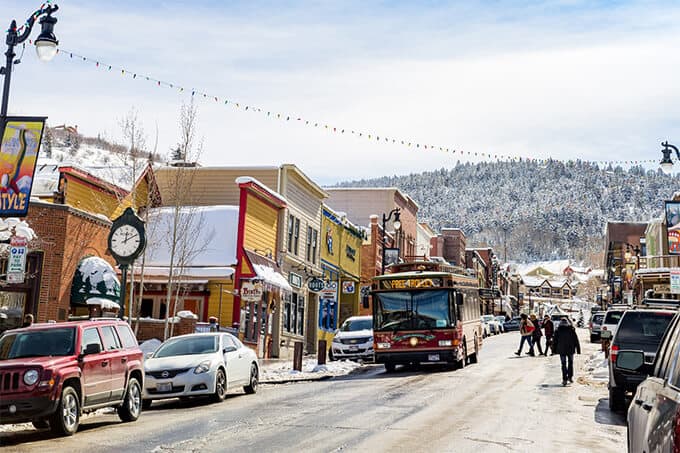 Australian skiers tend to know Park City by the massive resort of the same name that looms over the town. They know it because Park City and neighbouring Canyons resort were bought by Vail Resorts in 2016 and connected via a gondola to become the largest ski area in the United States. They also know that the behemoth ski area is covered by the Epic Australia Pass, and offers essentially free skiing or riding for those who buy the season pass to Perisher during our winter.
However, most travellers don't realise there are multiple other resorts within a short drive of Park City town, with serious value-for-money offerings. The immaculate groomers, gourmet restaurants and renowned service of Deer Valley are just a ten-minute ride on a free bus from Park City's Main Street. Meanwhile, the powder playgrounds of Alta, Snowbird, Brighton, and dirt-cheap lift tickets at Powder Mountain are all within an hour's drive. A few are covered by the newly introduced Ikon Pass.
As flights get cheaper and the Epic/Ikon season pass war ramps up, Utah is becoming a no-brainer destination for Australian skiers and snowboarders. Base yourself at Park City and you can shred deep Utah powder on a huge variety of slopes, then come home to a buzzing après scene good enough for Hollywood's elite to hit it every January during the Sundance film festival. Here are my top tips on where to ski, eat, drink and kick on when you visit.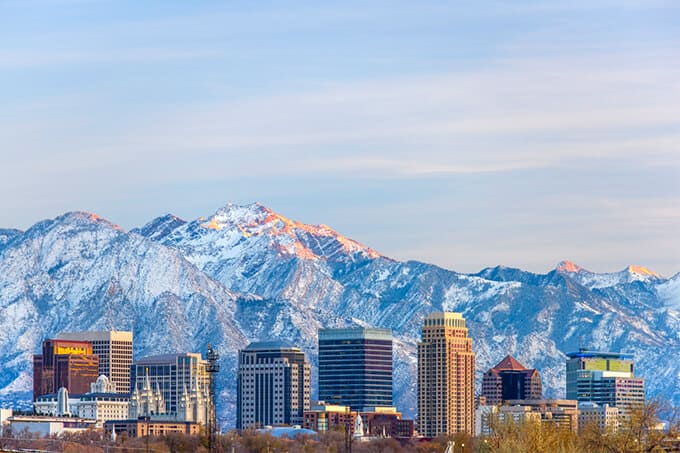 SKIING PARK CITY
Skiing Park City is effectively free (apart from accommodation and flights) for Epic Pass-wielding Australians, who can make back their $839 investment in an Epic pass in just five days of skiing or riding at Park City (a five-day lift ticket to Park City is US$665, which is about AU$850). The resort has 7,300 skiable acres of terrain, with 348 trails, 41 lifts, 8 terrain parks, 13 bowls, a superpipe and a mini pipe. It's aptly named "Park City" because terrain parks seem to crop up all over the mountain, are groomed to pristine condition and cater for all ranges and sizes of park rats.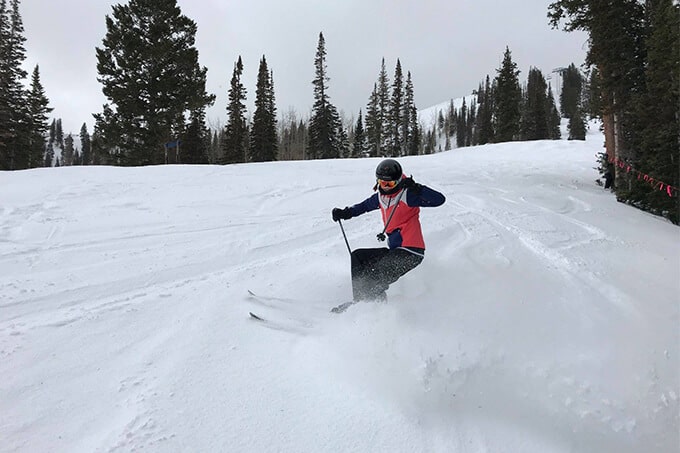 Ski runs come in a range of mainly intermediate and advanced terrain, with 42 per cent blue slopes, 32 per cent black diamond and 18 per cent "extreme" double-black diamond. I wouldn't worry if some members in your ski party are leaning toward the beginner/intermediate end – most of the blue runs in Park City seem to be easier than Australian standards. Similarly, go for a double-black diamond if you're an advanced skier looking for a challenge. The Yanks seem to label anything off-piste with at least one black diamond, despite the occasional lack of steepness or difficulty.
When it snows, head to Dreamcatcher chairlift on the Canyons side of the map for powdery tree skiing. And when the sun comes out, hike Jupiter Bowl for the deepest turns after a storm.
VENTURING OUT OF TOWN
When you're out of fresh lines and looking for an alternative to ski, the closest and most easily accessed resort from Park City is the prestigious ski-only resort of Deer Valley. It's a ten-minute ride on the free Park City bus service from Main Street and has earned the titled of the US' Best Ski Resort at the World Ski Awards for the past five years in a row. Note that I don't say "snowboard" anywhere, because it's one of three resorts in the world that bans those brash single-plankers in favour of old-school alpine pursuits.
Deer Valley is known for immaculately groomed runs, gourmet dining options and legion resort hosts that refuse to let you carry your own skis (or anything else) anywhere. Lift tickets are a bit exxy, but it's worth spending a weekend day here when Park City gets crowded. Deer Valley limits the number of tickets sold each day, so you'll never have to queue too long for a chairlift or lunch. It's also on the Ikon Pass for those who want more value out of their pass.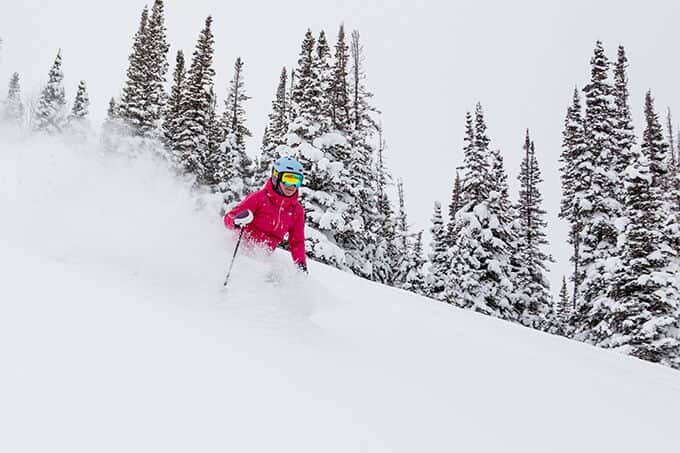 Nearby, Snowbird and Alta are also on the Ikon Pass. These towering twin peaks seem to get loaded with the most powder of any Utah resorts due to their position on the northernmost tip of the Wasatch range. While Park City claims an average 860 centimetres snowfall each year, Snowbird is dumped with more than 1,200 centimetres. Both Alta and Snowbird are about an hour's drive away and you can get to either from Park City with a US$140 return trip on Canyon Hop, which includes your day lift ticket and provides a shuttle bus transfer that will get you to the slopes by 9am and pick you up after they shut at 4pm. Alta, like Deer Valley, is skiers-only, so take your board to Snowbird if you want to stick to one plank.
Robert Redford's Sundance resort and the little-known Powder Mountain are two resorts that brag some of the least crowded, and cheapest, powder lines in Utah. Ticket prices at Powder Mountain vary based on conditions and can drop as low as $30 when the resort is not fully open. It also offers bargain $20 snow cat rides within the huge resort boundaries – offering turns that can be as good as heli-skiing after a storm, for just a fraction of the cost.
NON-SKIING ACTIVITIES
Chances are you'll have at least one person in your ski crew who doesn't froth on shredding snowy mountains from dawn till dusk (fair-weather skiers, hello). Never fear – there are a bunch of activities for non-skiers and families to try in Park City during winter, including bowling, tubing, dog sledding, snow-mobiling and snow-biking.
Park City has a fascinating history that you can learn more about through various interactive displays at the brilliant Park City Museum. For those who are less than enthused by museums, the innovative Mines and Wines Tour has found one way to make history more exciting – add wine! Gregarious host Kirsten Fox takes you on a three-hour minibus tour, with six different wine-tasting stops where you'll sip and learn about Park City's mining history.
One highlight during my trip is a ride on the Olympic bobsled at Utah Olympic Park. The museum here is a treat for sports lovers and is worth a visit on its own. It's also one of the few places in the world where non-athletes can try a real Olympic bobsled run (with an expert driver) and hurtle down the track at up to 80km/h with G-forces three times your bodyweight pressing against you. It's quite literally an eye-opening insight into what our brave Olympic athletes face each time they sprint, push, jump and duck into their sleds.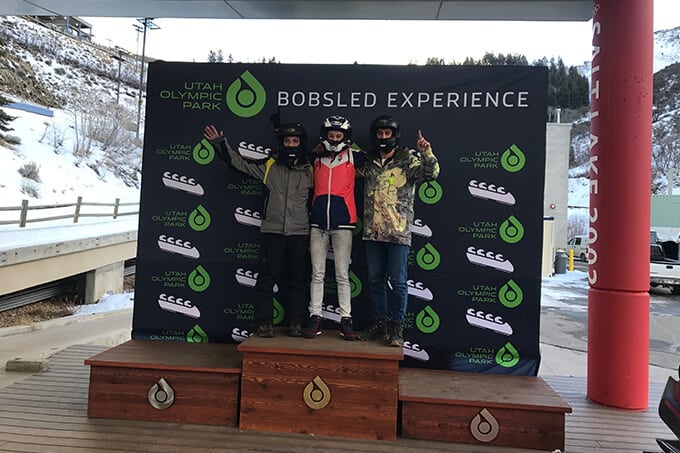 APRES
Park City hosts the Sundance Film Festival and swells with 40,000 Hollywood stars, critics and film crew for two weeks every January. It's where Hollywood hits the slopes, so it has an après scene to match – loaded with gourmet restaurants, saloons, dive bars, a whiskey distillery and even a nightclub that has hosted international acts like Flume and Deadmau5.
No-name Saloon and Grill is exactly what it sounds like – a dimly lit, old West-style saloon with antlers hanging off the walls and a heated rooftop patio where you can look over Main Street as you sip a local Park City Brew I enjoy the pilsner, but I'm told it's 7.7% alcohol and can hit you like a tree in a white-out if you're not careful (beware drinking at altitude). Be sure to try the "world-famous" Buffalo Burger – it's lean, delicious and not "gamey" like you might expect. The Spur is a fun, multi-level affair, with live sports on the TVs up top and live music downstairs.
Those looking for a more refined place to sip should visit the High West Distillery and try a few flavoured whiskeys starting at just US$3.50 for a shot (spirits are dirt-cheap in the US compared to Australia). It's the world's first ski-in, ski-out distillery and you can ski right up to the front door if you follow the Town Lift run down at the end of the day.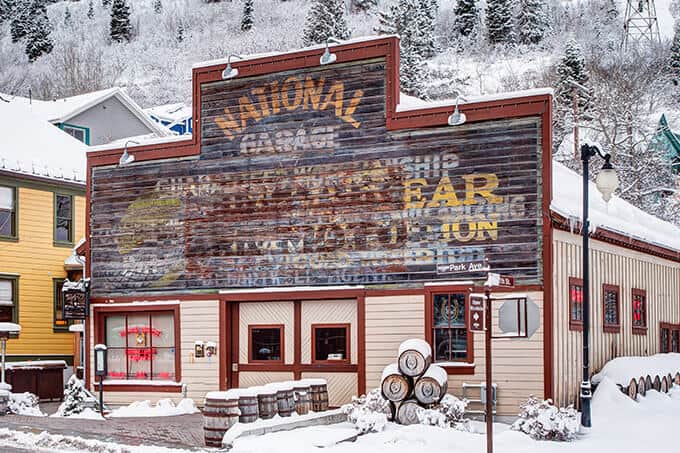 A couple of notes on drinking in Utah:
1. Always bring your passport to restaurants and bars – driver licences from countries other than the US are not accepted as ID.
2. If you're buying beers at the supermarket, they will only ever be mid-strength. Utah has tough alcohol laws so if you want full-strength lager (or alcopops), you'll need to go to a liquor store or a pub.
EATING OUT
It's almost ridiculous how many good places there are to eat in this ski town. My favourites on Main Street are Chimayo, Handle and Firewood – all mouth-watering and moderately priced for almost Michelin-star quality.
Chimayo serves gourmet Mexican and is renowned for its tangy margaritas. Grab a friend to share the humongous smoky pork ribs as main. What look to be dinosaur-sized ribs are roasted for hours, and hunks of meat are falling off by the time they arrive, formidably, on the table in front of you. Handle has modern American share plates and Firewood's delicately smoked meats will blow your expectations of unwieldy American cuisine out of the snow. Order the melt-in-your-mouth venison and you'll see what I mean.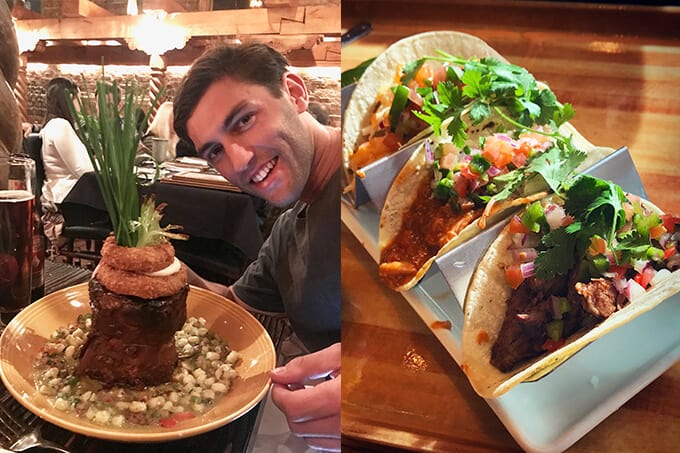 Some cheap eats in town include El Chubasco (Mexican), Sushi Blue (sushi) and Collie's Sports Bar (pub food). On the mountain, you can get a literal mountain of salad, cold meats, bread and dips for less than US$15 when you load up a plate at the salad bar (most mid-mountain restaurants have one). It's the healthy, value option for hungry riders.
If you've really earned your turns, refuel at Giltretind Restaurant in Deer Valley with the famous "skiers buffet". When I visit, the chef informs me there are 24 mains and 23 desserts on offer. I do my best to try them all, including crab, lobster, smoked salmon, sushi, ribs, mountain chilli, bison, plus a rainbow of pastry finishers. Somehow, I manage to waddle out and ski home afterwards (many diners aren't so lucky).
Finally, if you have some cash left and want to splurge on date night, dinner at Mariposa is an unforgettable experience. This rustic mountain lodge is rated number one restaurant in Utah by Zagat Restaurant Guide, and one taste of perfectly pink Bison Fillet will show you why. Order three or four dishes to leave pleasantly full (even if your wallet is considerably lighter).
A LOCAL'S TIP
There's one more thing to note about visiting Park City in winter: accommodation, bars and restaurants become more expensive and can get absolutely packed during the Sundance Film Festival. However, most locals say that the ski slopes are dead quiet for those two weeks in January. Perhaps everyone stays in bed nursing dirty Hollywood hangovers. Whatever the case, I'm told it can be a fantastic time to ski.