Mt Buller Aiming For June 22 Opening – Press Release
May 25th, 2020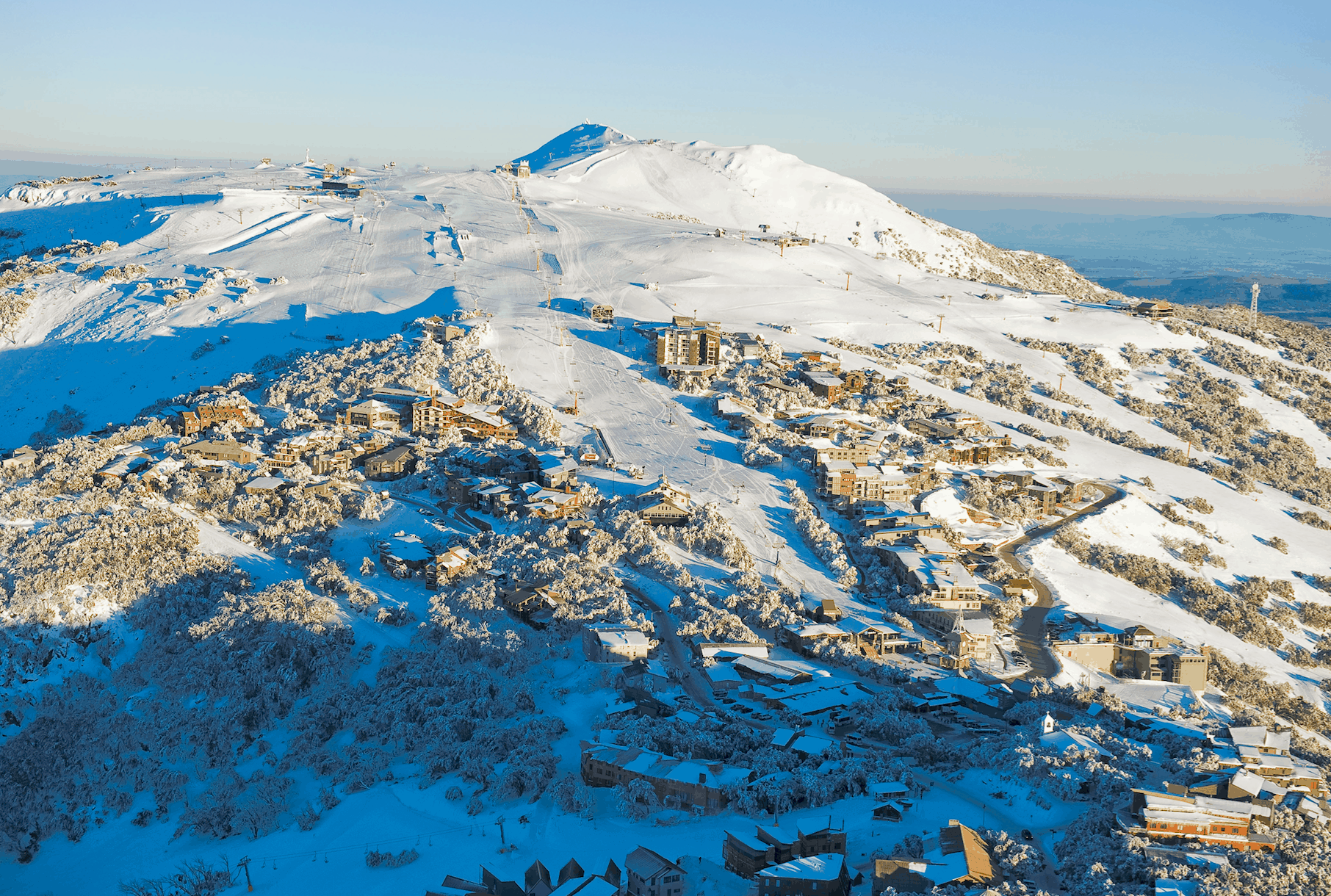 Mountainwatch |News
After the Victorian government announced yesterday that Victorian ski resorts could open on June 22, Mt Buller has confirmed today that if snow conditions allow it is aiming for June 22 as the resort's opening date for the 2020 season.  Buller is the first Australian resort to name a specific opening date.
Buller, along with the other Australian resorts, expects to be operating under the Covid Safe plan the Australian Ski Areas Association presented to the Victorian, NSW  and Federal governments last week. The ski resorts, and everyone else, are still waiting on the official approval of that plan,  the details of which are yet to be released.
Accordingly the statement does not shed much light on the operating plans, but it does say that Buller will "need to limit guest volumes" and  "this means that the full range of products and services normally associated with the alpine resorts will not be available in 2020."
The full statement is below.
Mt Buller, Victoria, May 25:
Mt Buller welcomes the Victorian government announcement yesterday giving a green light for alpine resorts to be able to open for skiing and boarding from the 22 June, 2020 in Victoria.
 "… And for those eager to hit the slopes, the ski season will open slightly later this year on 22 June.  At the same time, we're urging Victorians:  In all your activities, be considered. Be cautious. Use your common sense." 

Buller Ski Lifts (BSL) General Manager Laurie Blampied was delighted at the Premier's statement, "This is terrific news and Mt Buller is working towards 22 June as our target for opening.  This gives renewed optimism and certainty for the local community and the 10,000 Victorian jobs that rely on alpine tourism."
Mt Buller has been working on a considered and collaborative approach with government and industry to prepare a COVID SAFE operating plan to ensure the health and wellbeing of staff, guests and the wider community as restrictions ease and we can enjoy snowsports again.
"It is going to be different this winter as we all adapt to the constraints of coronavirus.  We will need to limit guest volumes in resort to maintain social distancing, there will be rigid cleaning and sanitisation protocols in place, our international staff will sadly not be travelling to work with us this year, and our local mountain staff numbers will be reduced as well. This means that the full range of products and services normally associated with the alpine resorts will not be available in 2020."
"We are currently working in consultation with government, health authorities and others, to conclude our COVID-19 Operating Safely Plans, and once these are finalised we can release more details," added Blampied.
The plan will include capacity management measures at key points such as transport, day shelters, public spaces, food & beverage outlets and, of course, ski lifting.  We will introduce new safety measures such as traceability of guests, physical distancing requirements and increased hygiene and cleaning, all adapted to the unique challenges of our alpine setting.
"Victorians are now familiar with social distancing, cashless/tap-and-go payments, reduced capacity in venues and hygiene measures, and the snow season will be an extension of that.  What will be new this year is skiers and boarders will need to pre-plan like never before, booking in their resort entry and lift access so that we can manage guest numbers on a daily basis," Laurie Blampied explained.
Buller Ski Lifts is preparing the ski area with a view to opening from 22 June, subject to snow conditions.
Currently, Mt Buller is accessible for day visits and locals can visit in accordance with Victorian State Government directives, however the ski area is not yet open and there is no skiing, snowboarding or tobogganing.
Anyone visiting from the Queen's Birthday Long Weekend (6-8 June) will be required to pre-purchase a resort entry pass online and carry wheel chains to enter the resort. However, the ski field will remain closed, along with most of the other facilities and services that usually mark the formal commencement of the season.  Pre-purchased ticketed entry enables the resort to manage capacity in accordance with the Victorian Governments' public health measures. It also sustains essential services including snow clearing, parking and public facilities.
For further details head to the Mt Buller website.