New Zealand Forecast Monday August 3rd – Mild Northerlies Flip 180° This Friday
August 3rd, 2020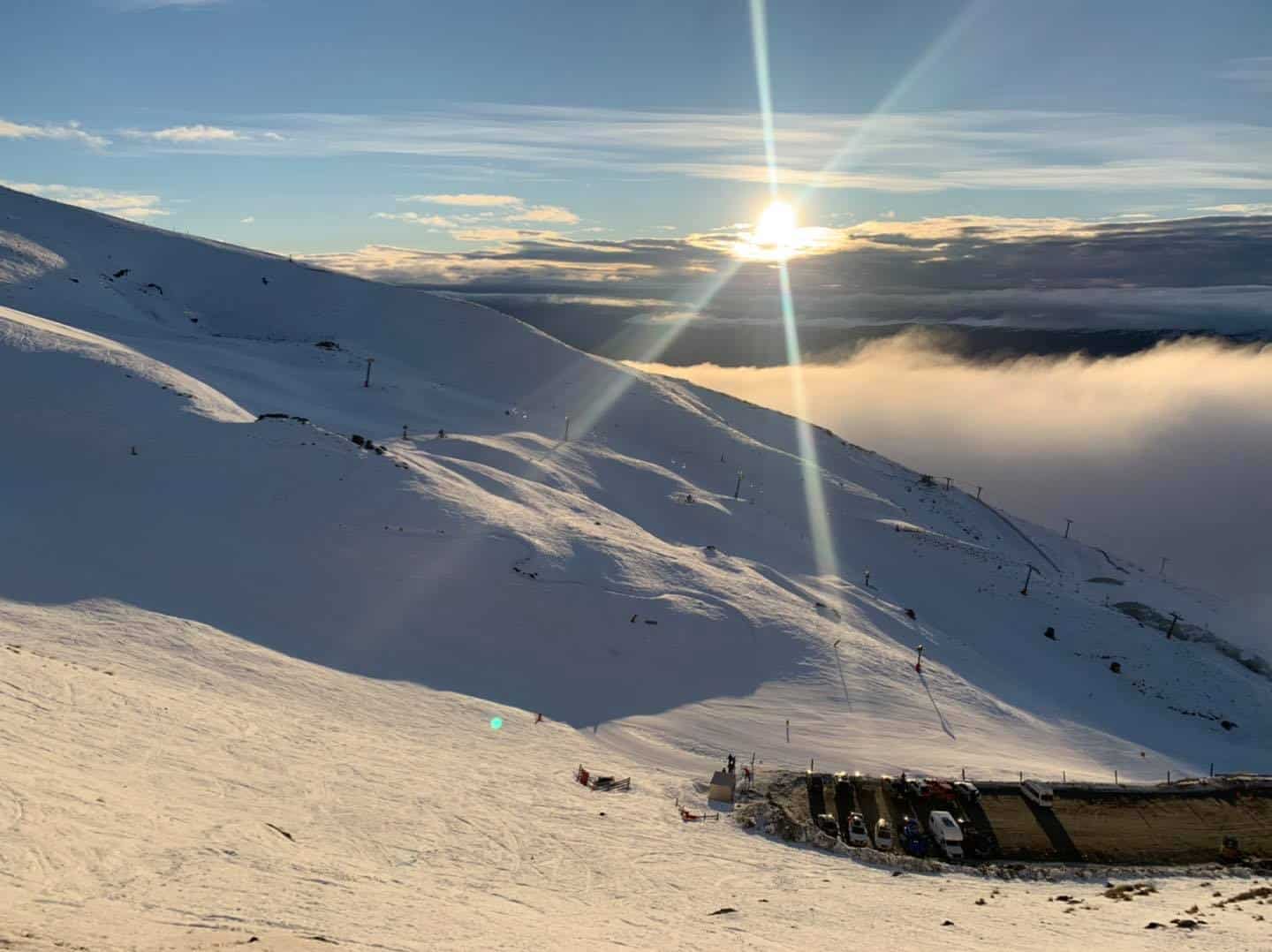 Mountainwatch | The Grasshopper
Valid Monday 3rdAugust – Thursday 6thAugust
Mild northerly winds that have scoured kKwi slopes over the past several days will continue though Thursday. A weak synoptic feature (I'm calling it a trough) sitting on the western side will mostly block out the sun with mid-high cloud and also send over a little rain and snow at times.
Conditions really start to deteriorate on Thursday as a low currently near Tasmania approaches the country. But it won't be until Friday that this low will start to deliver the goods by flipping things 180°.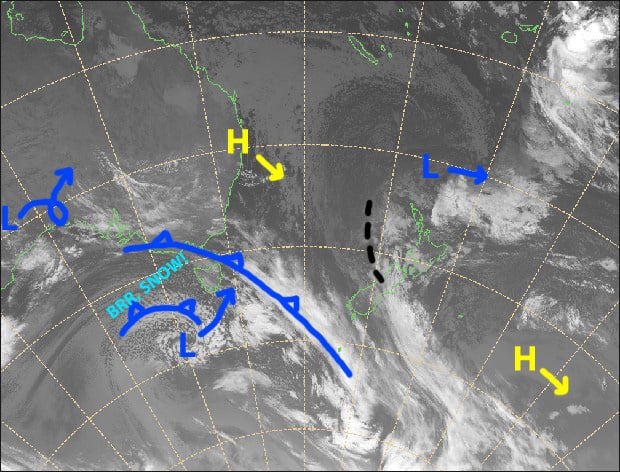 Note: The detailed forecast below is for South Island ski fields.
Monday 3rd
The remainder of the day will see cloud breaking up and the sun sending down some rays, especially in Canterbury. NW winds over the Southern Lakes, light westerly breezes over Canterbury.
Tuesday 4th
Scattered morning rain over the Southern Lakes, falling as snow to 1600-1700m, then high cloud for the afternoon. Just high cloud for Canterbury. NW winds, quite strong about high ground.
Wednesday 5th
Plenty of mid-high cloud again. Scattered rain over the Southern Lakes from afternoon, falling as snow about upper slopes. NW winds picking up.
Thursday 6th
Scattered rain, but heavier falls over ski fields close to the Main Divide, falling as snow on upper slopes. Strong-gale N-NW winds, possibly rising to severe gale in Canterbury for a time.
Extended Outlook
The low mentioned earlier, will pass over the bottom of the South Island during Friday, sending cold southerlies and snow up the country. After that initial snowfall, a freezing W-SW flow will bring only a few light snow showers at best until the next system look set to besiege the country early next week.
This next system may see a low passing over the North Island, while cold air out of the south races up to meet it. The cold outbreak may last a couple to several days, and snowfalls could be substantial in some areas. Check back this Thursday for an update on this scenario, as things start to become more certain.
That's all from me today, guys.