New Zealand Forecast, Thursday July 16th – Nice and Sunny This Week, Cold and Snowy Next Week
July 16th, 2020
Mountainwatch | The Grasshopper
Valid Thursday 16thJuly – Monday 20thJuly
With a ridge of high pressure firmly ensconced over the South Island, skies will remain stunningly clear for rest of the week.
Things will start to take a turn during Monday as a broad cold trough approaches from the west, with strengthening northerly winds blowing scattered rain and snow over the Main Divide. Check out the extended outlook, because the rest of next week is looking snowy and very cold!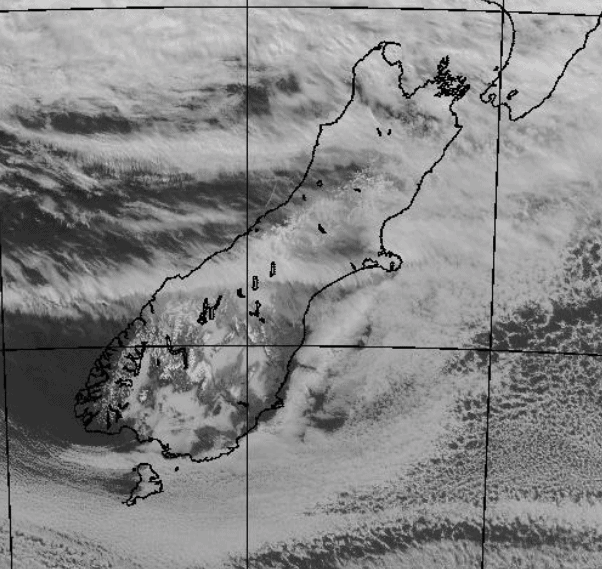 Note: The detailed forecast below is for South Island ski fields.
Thursday 16th
Nice and sunny again above the low cloud, with just streaks of high cloud to add to the scenery. Light E-NE breezes.
Friday 17th
Sunny skies above the low cloud. Calm for the Southern Lakes, but a NE breeze in Canterbury.
Saturday 18th
Sunny and calm again for the Southern Lakes ski fields. Fine with a NE breeze for Canterbury ski fields, but cloud may creep up to lower slopes where super-light snow flurries are possible.
Sunday 19th
Fine for the Southern Lakes with a NW breeze developing.
Any cloud on lower slopes of Canterbury ski fields will clear morning to a fine day as NE breezes die out.
Monday 20th
Cloud increasing as northerlies strengthen, then scattered rain from afternoon, falling as snow on upper slopes.
 Extended Outlook
The broad cold trough will pass over the country during Tuesday, likely spinning up into a low just east of the country as it does so. We should see snow showers down to very low levels at least into early next Thursday, possibly even into next weekend, as a disturbed, freezing S-SW flow persists, with periods of heavier falls. Ow yeh!
That's all from me today guys. The next NZ forecast will come cold off the press Monday the 20thof July.