New Zealand Forecast Wednesday June 23 – Primer for Opening Weekend
June 23rd, 2021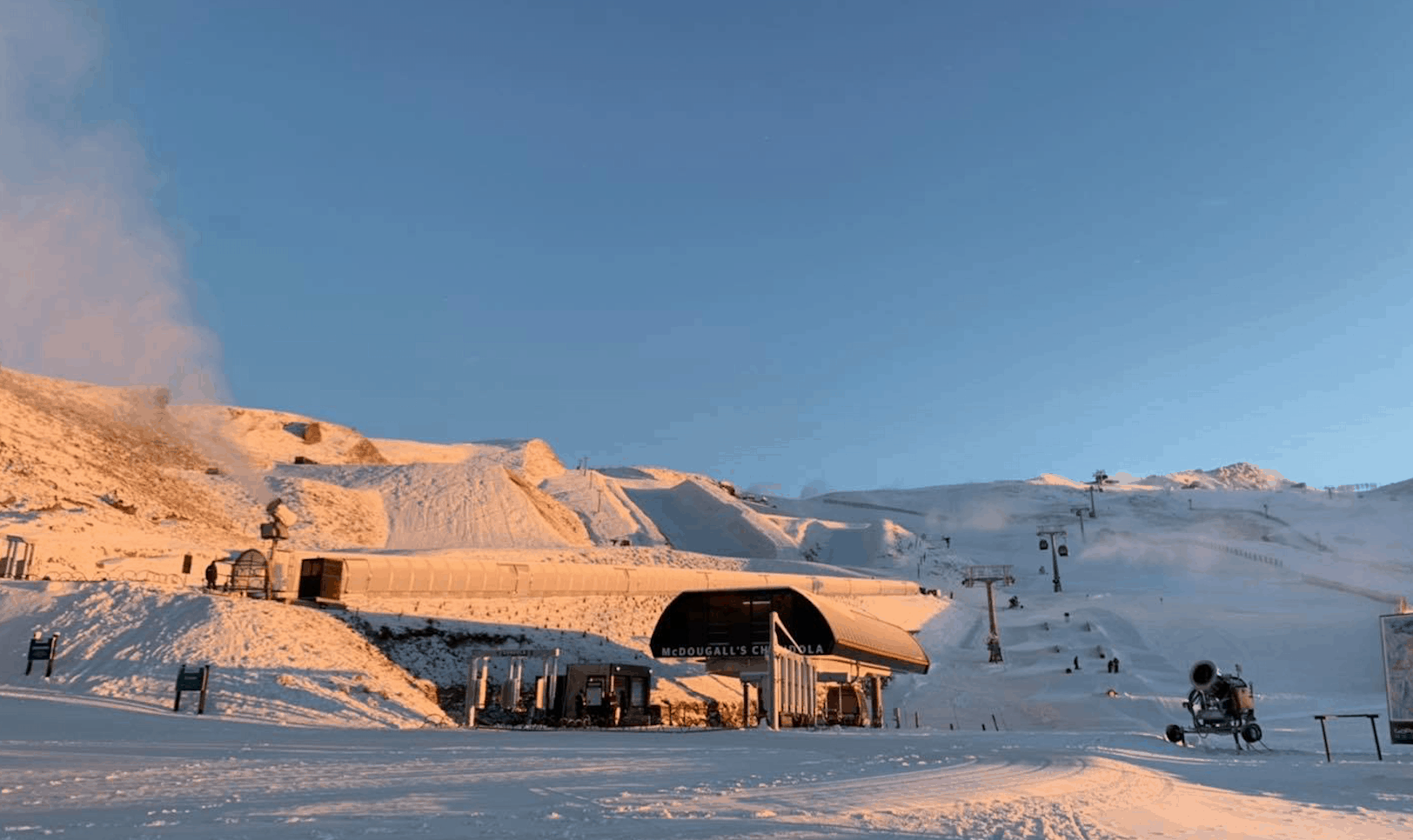 Mountainwatch | The Grasshopper
There is a little bit happening in New Zealand this week with snow expected Friday and Sunday/Monday. Currently there is high pressure to the west in the Tasman and low pressure off to the east. This is creating southerly winds bringing up cold air from the Southern Ocean, which has been good for snowmaking.
The high is going to move over the north of New Zealand as the low around South Australia moves over Victoria. This will set up precipitation on Friday with winds coming in from the northwest hitting the southwest coast of the South Island first then moving slightly north to Canterbury.
Freezing levels are fluctuating, but snow totals could be big at higher elevations on Friday with a possible best case of 15-40+cm at Cardrona and Treble Cone.  Over the next seven days we should see snow for all resorts and ranges on the South Island – just in time for the opening of many resorts this weekend. Get out there and enjoy it.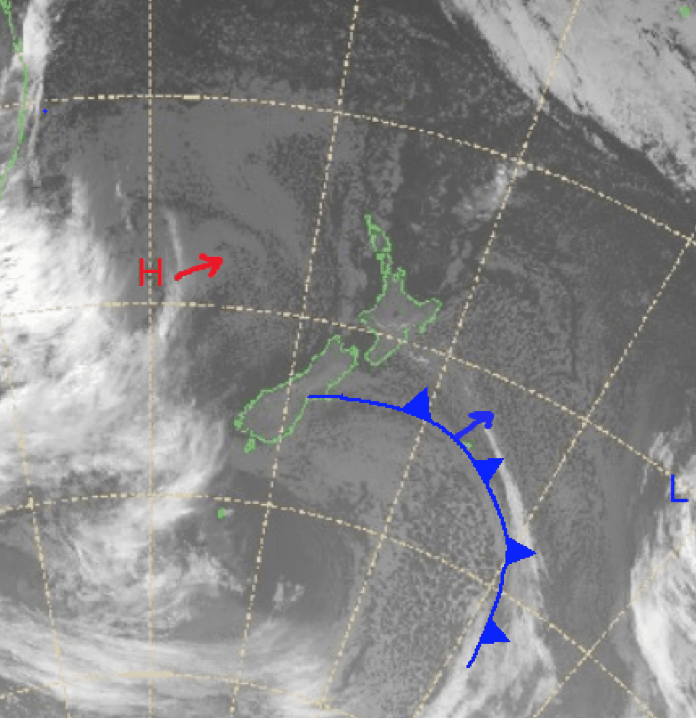 Wednesday June 23
North Island: Freezing level sitting at 1400m strong southerly winds with precipitation in the morning and possibly returning in the afternoon.
South Island: Also expecting a freezing level of 1400m becoming cloudy with precipitation in the afternoon, southwesterly winds blowing a gale in exposed areas later on.
Thursday June 24
North Island: High freezing levels with a partly cloudy day. Winds rising in the evening strongest in the south in exposed areas.
South Island: Possible flurries with the freezing level around 1600m, winds northwesterly strengthening later on.
Friday June 25
North Island: Cloudy day with high freezing levels. Strong northwesterly winds.
South Island: Freezing level around 1600m early but rising throughout the day. Heavy precipitation expected around the alps with rain likely at lower elevations. Possible snow totals around 15-45cm for the Wanaka resorts if the freezing level stays down at higher elevations. Freezing levels look high for Queenstown resorts while Mt Hutt could get 3-10cms.
Extended Outlook
I spoke in my intro about another storm Sunday night which looks to be dropping nice totals across the South Island. This will be a result of a nice high pressure system sitting over southeastern Australia and a low below New Zealand in the Southern Ocean which will direct cold air through southwesterly winds. Widespread snow over the south is expected Monday. Totals vary a little, but this looks to have maximums of 20-50cm in some places, the Queenstown resorts looking good for 20cms while Mt Hutt is in line for 10-15cms Sunday morning.
Overall, in the next seven days total accumulations should be around 20-60cm in the resorts, providing a much-needed boost to the bases of many resorts in the Southern Lakes.