New Zealand Weekend Forecast Friday July 30 – Mixed Bag of Weather For the Next Few Days
July 30th, 2021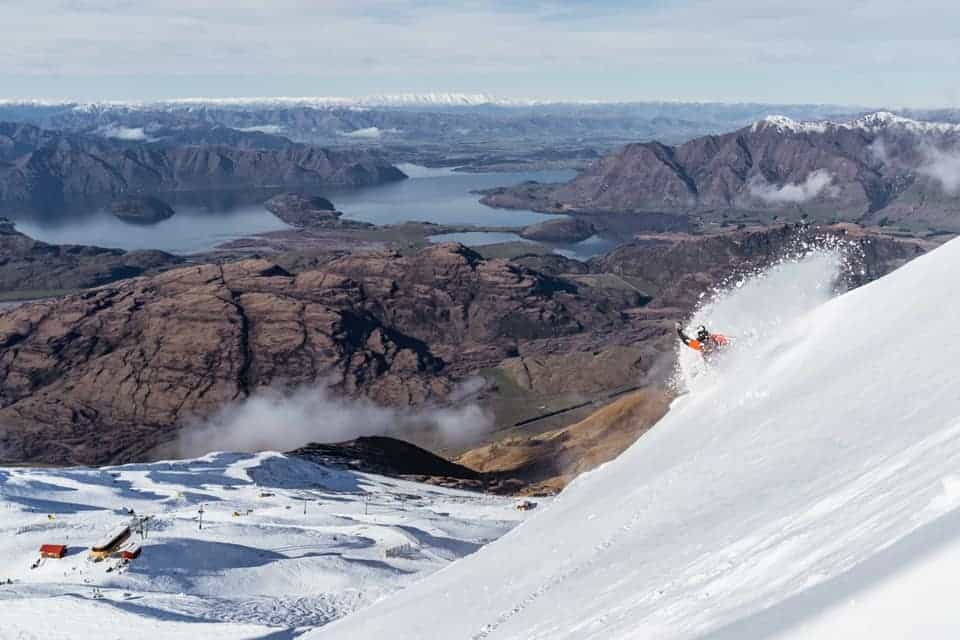 Mountainwatch | The Grasshopper
Precipitation is on the cards today and tomorrow in parts of New Zealand, especially down in the Southern Lakes, but in Canterbury it is looking like some fine weather to take us through the weekend, albeit with high winds.
However, tomorrow is looking a bit iffy in the Southern lakes with a good chance of rain in some areas. High elevations could see nice amounts of snow, but rain is likely for some resorts. Up in Whakapapa it is looking pretty nice with partly cloudy days ahead for the weekend and winds that aren't too strong.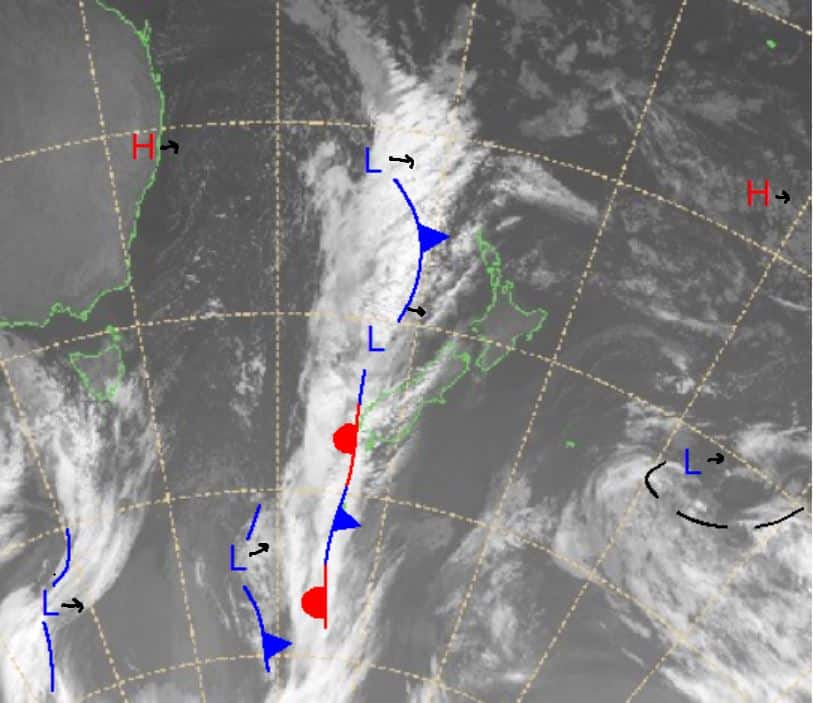 Friday July 30
Ruapehu: A partly cloudy day clearing up in the afternoon for a fine day. Winds light northerly.
South Island: Possibility for small amounts of precipitation around the Southern Lakes which may fall as rain in some areas. Winds north-easterly around the Southern Lakes.
Saturday July 31
Ruapehu: A partly cloudy day in store with light mainly easterly winds. Clearing up for a nice day around lunch.
South Island: In Canterbury decent westerlies persist through the day in what should be a nice day. In the Southern Lakes expect some precipitation throughout the day, clearing later. Winds are south-west, but pretty mild. Potential for snow totals around 5-20cm in parts provided freezing levels drop and rain stays away.
Sunday August 1
Ruapehu: Mild southerlies with an otherwise fine day. Maybe some clouds through the morning and later towards the evening.
South Island: Low winds with some showers early on for the Southern Lakes. There may be  a little bit more snow overnight before it clears up later in the day. For Canterbury some cloud early clearing up through the day, moderate westerly winds persisting.
Extended Outlook
Looking forward to next week there is some weather rolling through at the start of next week, but right now it does not look to be  mounting to much. After that we should see a break in weather for the second half of next week with partly cloudy days and a little bit of wind to greet us.
Overall, there is all kinds of weather over the country in the next few days. Resorts on the North Island can expect a nice weekend with perfect weather to get out and enjoy some turns. Canterbury will be a little windy but otherwise not too bad and down in the Southern Lakes some snow in the forecast.
Check out my  daily forecast for the latest updates.