Ode To Slush – A Celebration Of Spring Skiing & Why You Should Do It
September 10th, 2018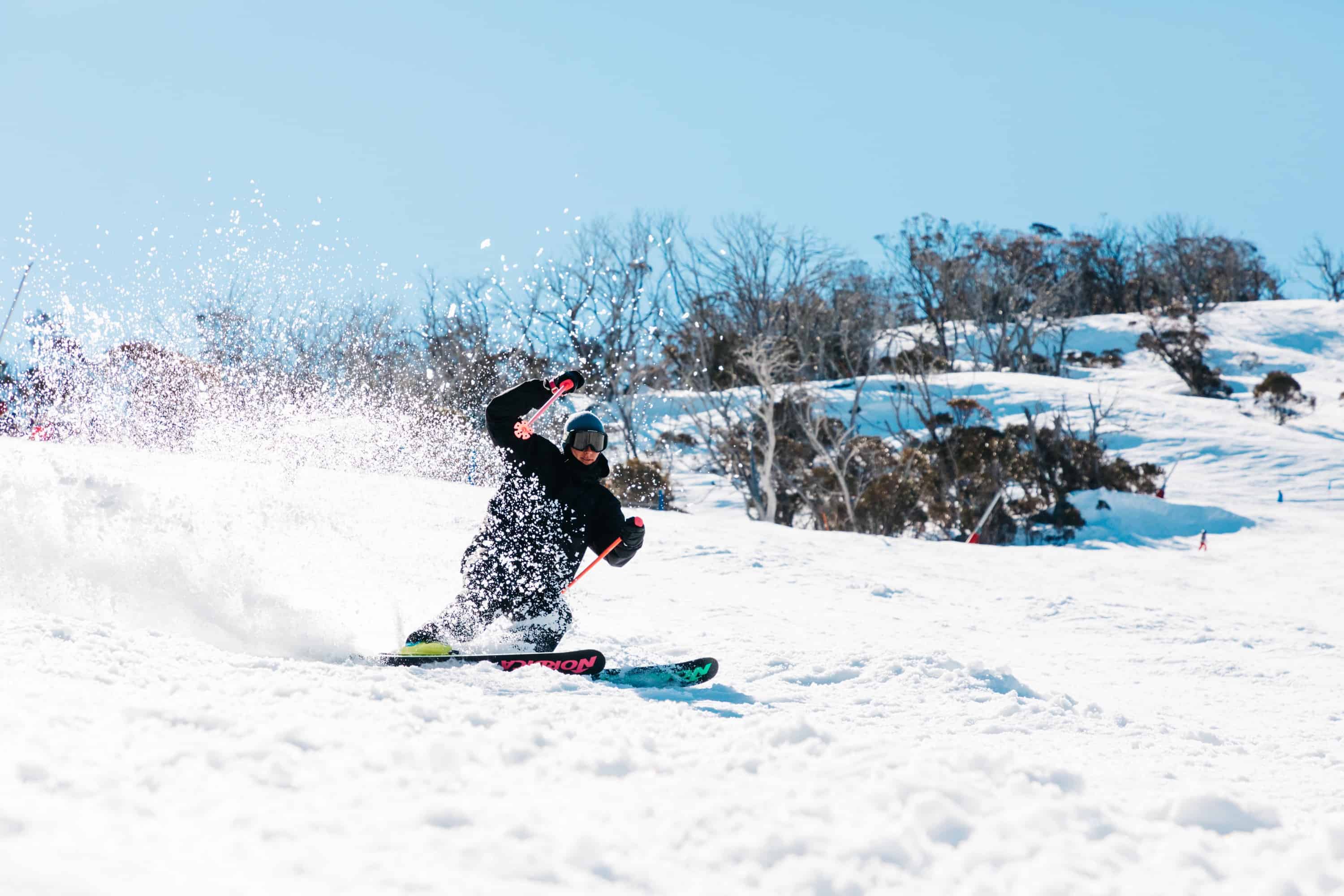 Mountainwatch | Matt Wiseman
Spring is a curious beast for the skiing and snowboarding faction. Winter has come and gone and although it most certainly put on a show for us in Australia this year, it's hard not to view the vernal revelation without some sadness…
But it's far from a time to mourn! Don't cry over spilled snow or bemoan the powder that never felt the sharp cut of a ski or absorbed the full force of your friend's tomahawk. Instead, celebrate all the skiing yet to come. Spring skiing is A LOT OF FUN! And with many resorts seasons extending until October 7 this year, there's a lot of riding left to do.
Jack Foersterling of Powder Magazine put it well when he said, "Warming temperatures and the number of shenanigans you'll see follow an exponential curve."
Indeed this curious anomaly rang true at Thredbo this weekend where I witnessed a number of on and off-hill shenanigans, from denim shorts and ski boots, to t-shirts, retro jumpsuits and a whole host of buck's parties victims such as the man skiing with an artificial phallus taped to his helmet or the bloke I saw wearing another mans dreadlock as a fake moustache…
Of course sunburn and goggle tans also abound and there's no such thing as 'no friends on a slush day."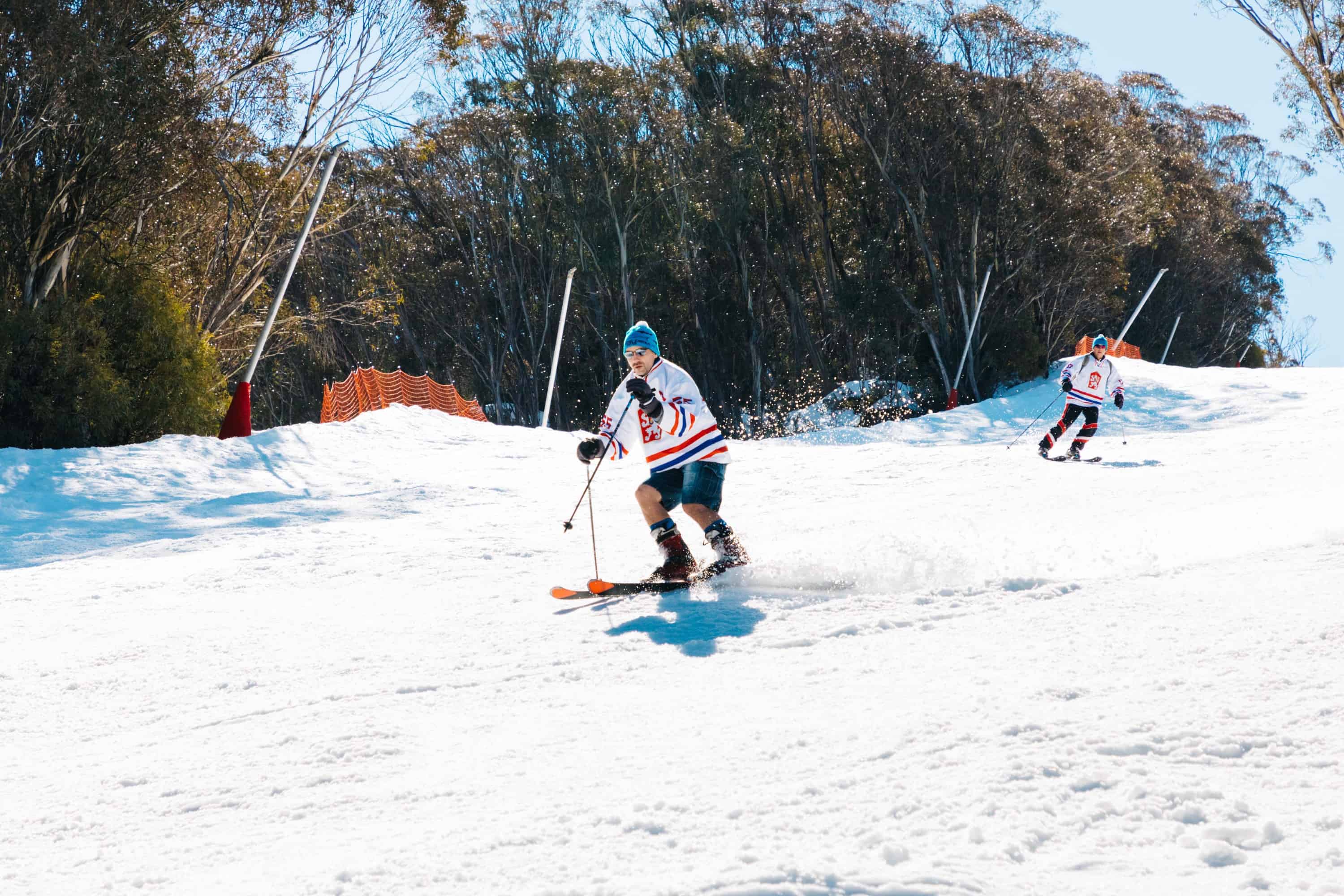 There's a refreshing pace to spring skiing. The clamour of a powder day is gone, replaced with a knowingness that the best riding is more likely found around brunch-time – 10:00am to 11:30am is always a safe bet, when the snow is not too hot and not too cold, but just right.
For a few hours this snow will yield just enough, allowing you to carve effortless furrows into its surface.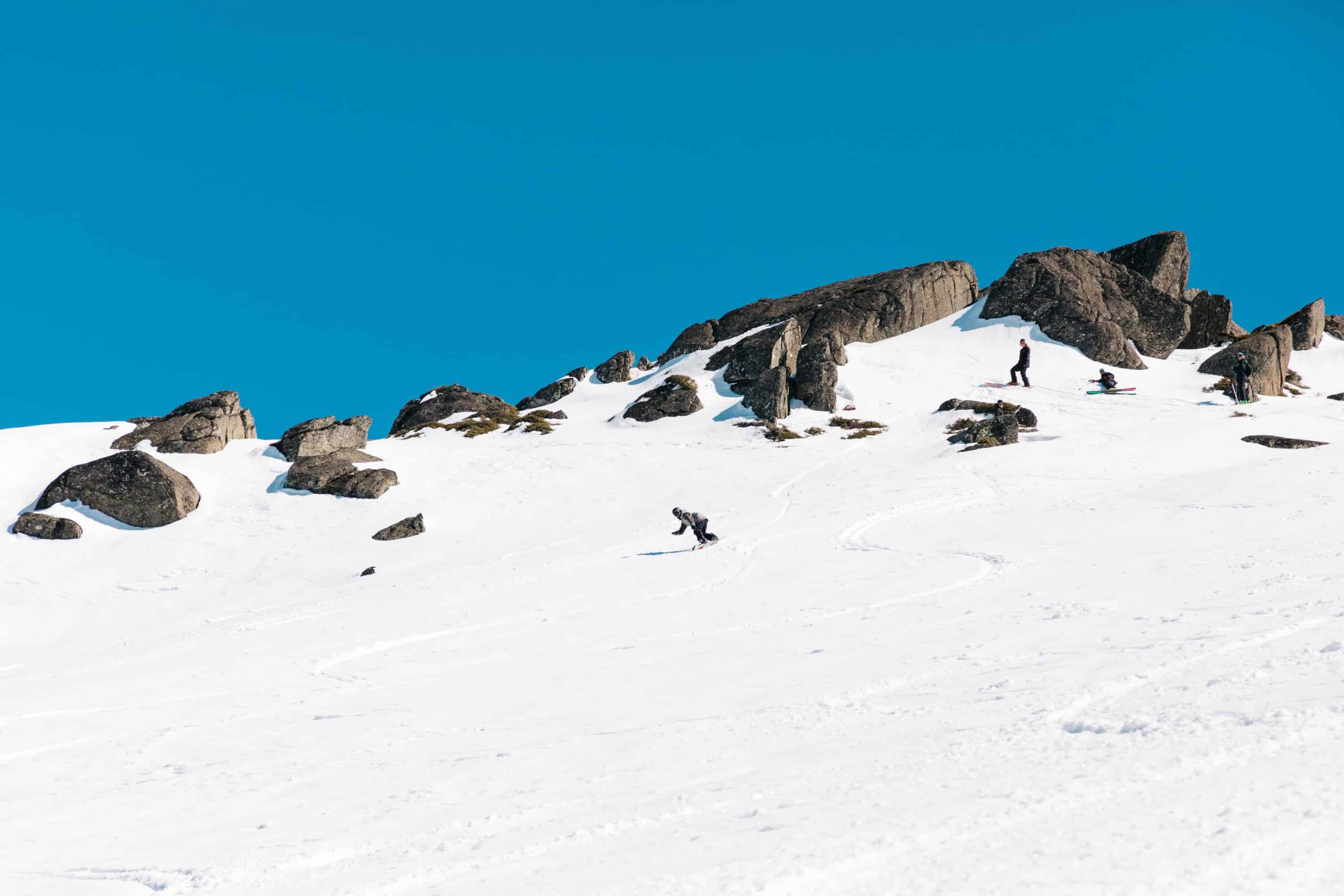 Half a dozen laps at this point in the day, in these conditions and you'll be wondering whether powder is really all it's cracked up to be. It's light and fluffy sure, but can you ski it in a t-shirt with a group of 20+ friends? Not likely.
However, slush – that last vestige of snow, as we knew it during wintertime – can be a cruel mistress as well. It will remind you that you're really not as good at skiing or boarding as you think you are. And when you catch an edge or one of its treacherous bumps throws you off balance, you can be sure your friends will spray you with a face full of the stuff.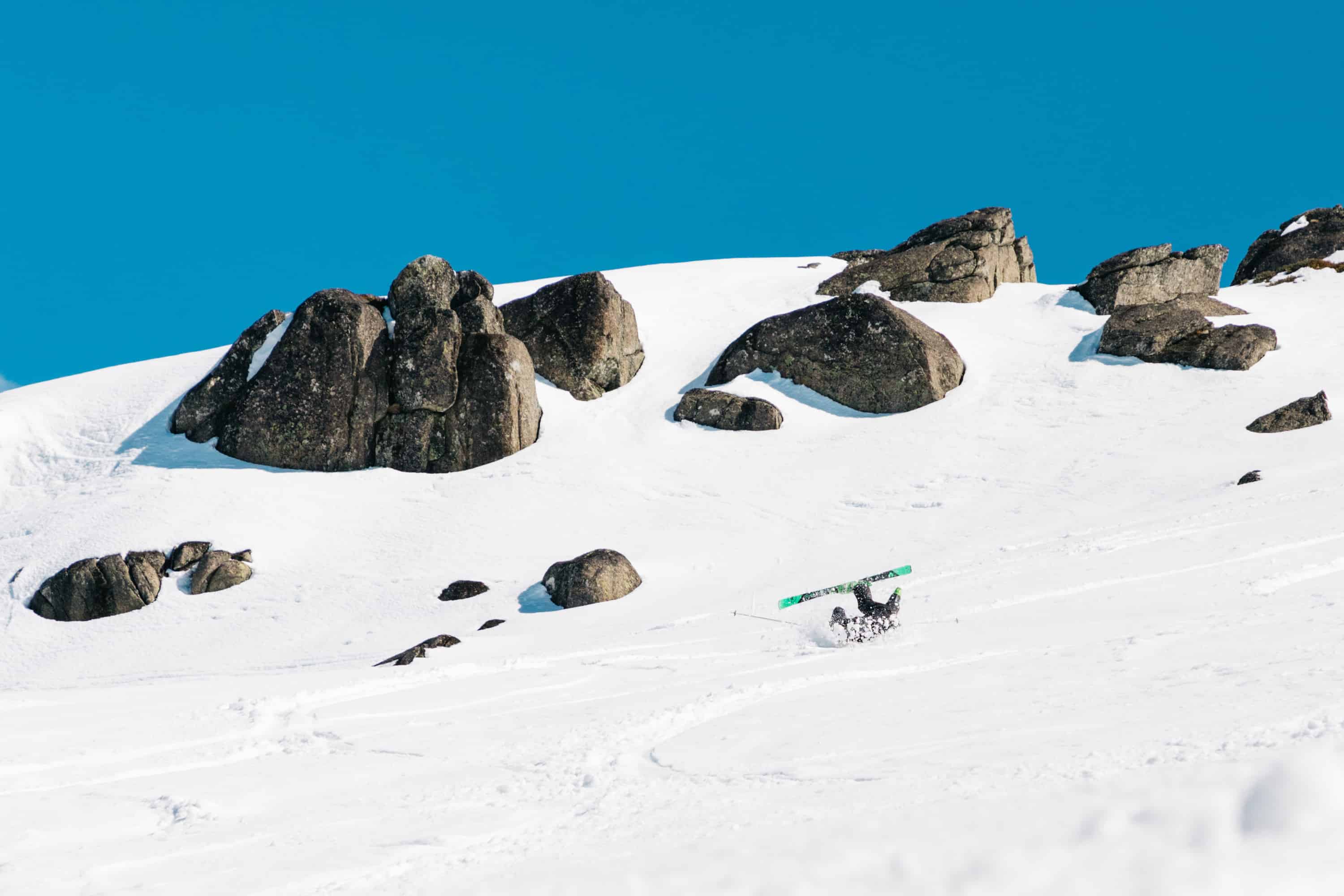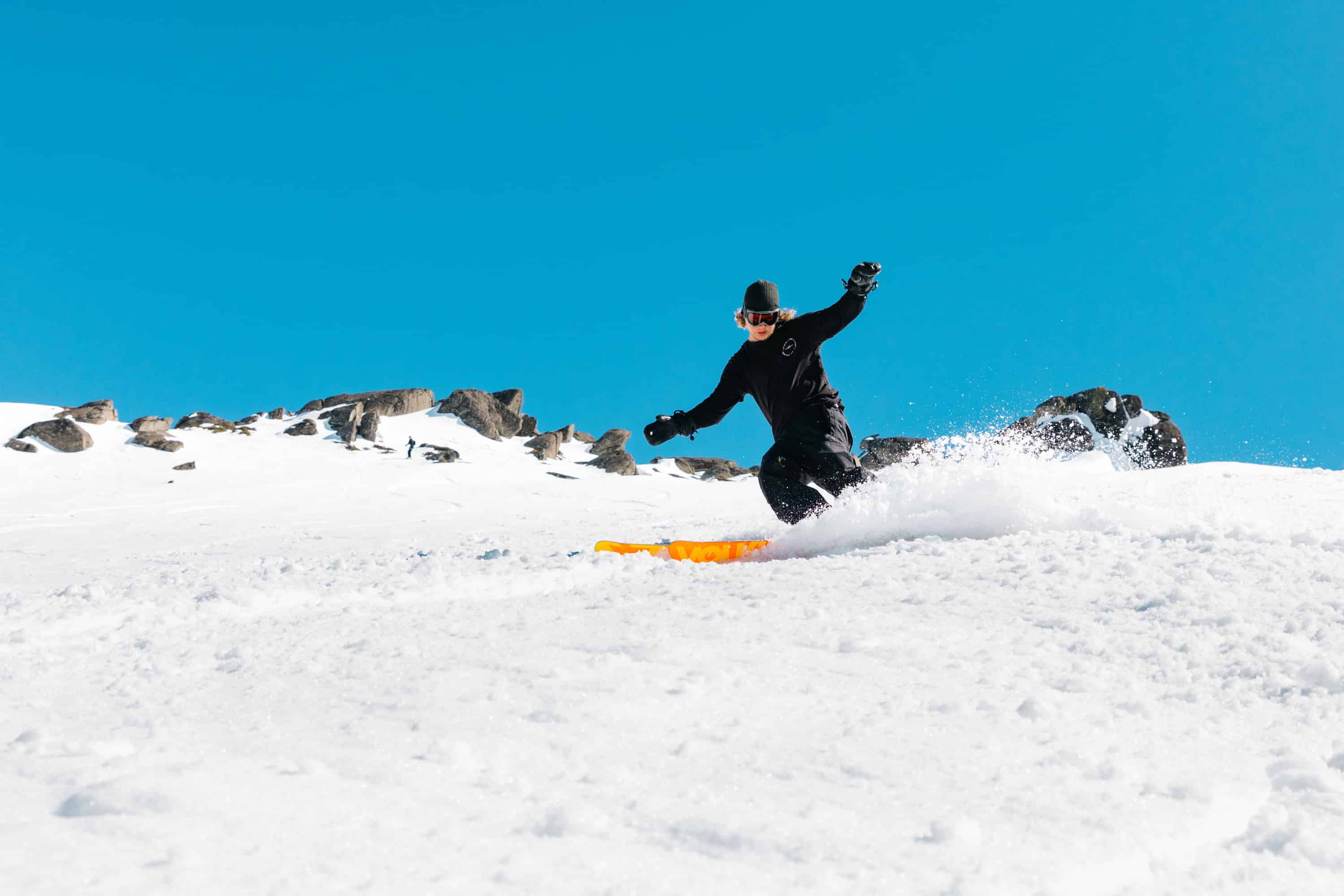 Aside from the ease and velvety feel of the piste, every rock, jump and bump becomes an obligatory launch pad, with cossacks, spread eagles and daffy's accepted as the most appropriate offerings to the god of spring skiing.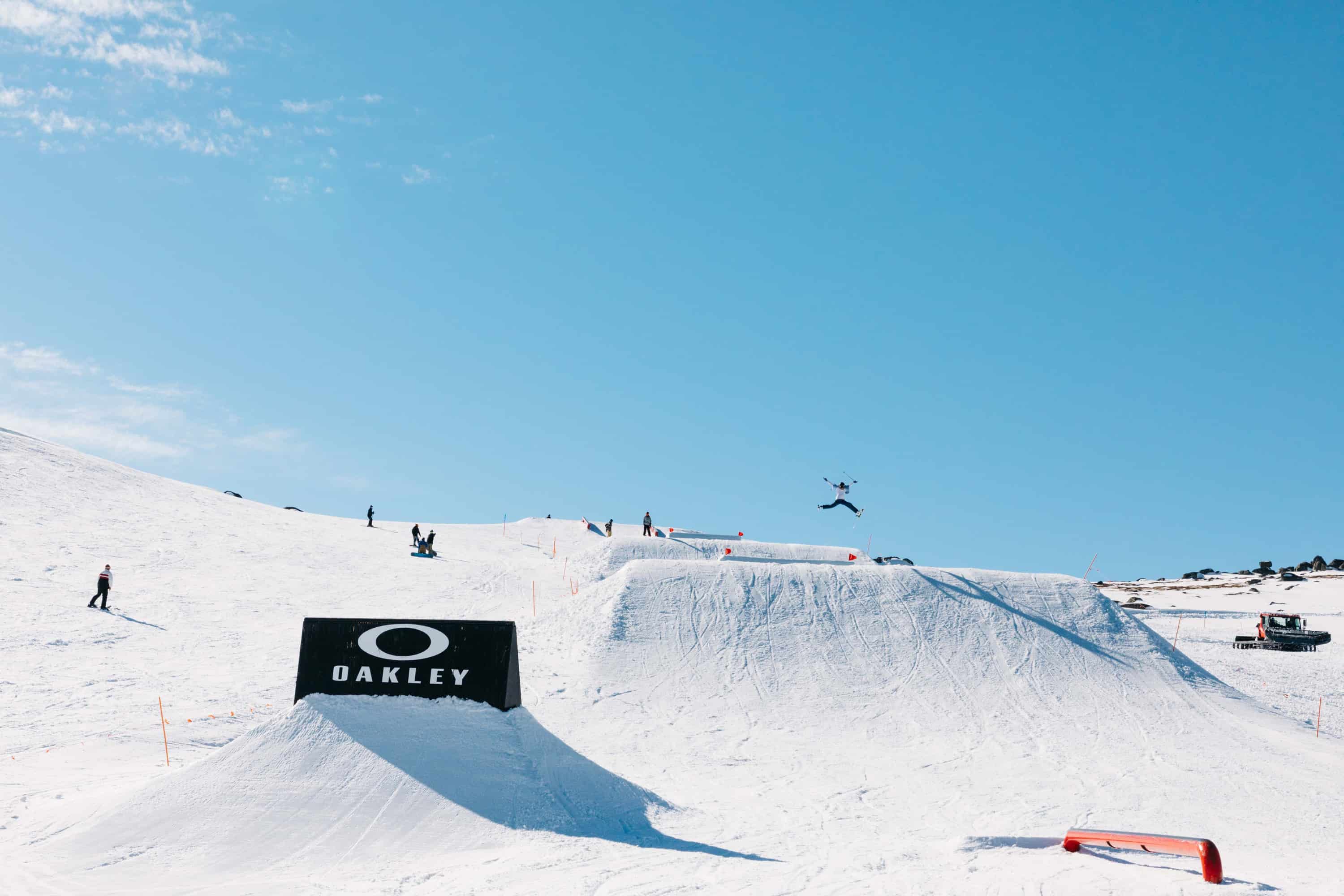 At its core, spring skiing is all about timing. A good slush game plan means following the sun and when the shadows lengthen, the melt/freeze sets in again and you hear the acoustic strum of the guitar on the deck of Thredbo's River Inn whilst heading back up the Gunbarrel Express chair, you know it's time to call it a day.
The marker of a good day spring skiing, not the amount of vertical skied nor the top speed reached but the depth of your goggle tan and the smile on your face.
Long live spring skiing.