Over Time – Sammy Carlson's Latest Film Confirms His Position As One of the World's Best Skiers
October 23rd, 2019
Mountainwatch | Reggae Elliss
Over Time, the latest film from Sammy Carlson and CK9 studios, dropped today and it may be the best short ski film of the year so far.  Once again Carlson's skiing in Over Time is incredible, and he stakes a claim as being one of the best skiers in the world.
Sammy has been described as the "complete skier",  growing up in Mount Hood, Oregon giving him the opportunity to ski big mountain lines while also having one of America's best terrain parks on his doorstep. Sammy was dominant during his competitive slopestyle career, winning multiple X-Games medals before his focus switched to the backcountry in 2012 where his progressive skiing has redefined contemporary freeskiing. His skiing and approach are entertaining and a joy to watch.
Filmed in various backcountry locations, Over Time is beautifully shot and edited, the cinematography of Clay Mitchel and Kaleb Weston already winning awards. The use of slow motion, drones and close-up angles perfectly captures Carlson's skiing and his seemless understanding of the snow and terrain
The narration says, "What you are and what you become, depends on how you use your time."  Watching this film is a a very good way to use your time.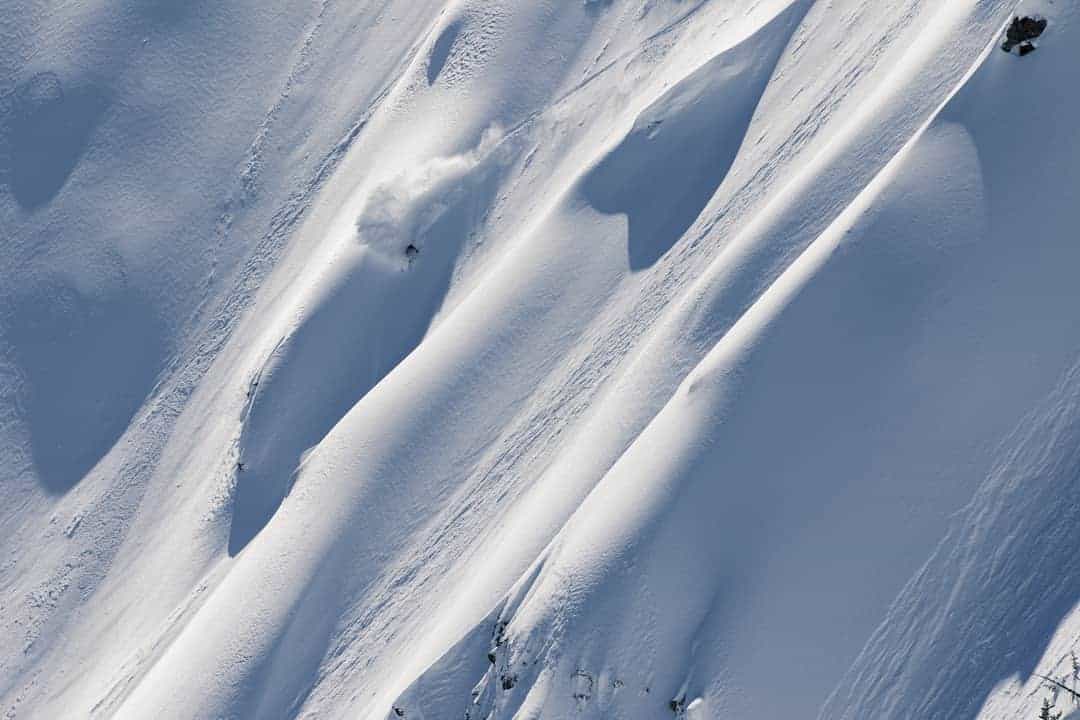 Over Time:  A CK9 Studios Film
Directed:  Clay Mitchell,  Sammy Carlson, Simon Shave
Produced: Simon Shave, Sammy Carlson, Tom Yaps
Edited: Clay Mitchell, Sammy Carlson
Cinematography: Clay Mitchell, Kaleb Weston