Scotty James On Fire – Nails Frontside 1440 On His Way To Ninth Consecutive Win
January 20th, 2020
Mountainwatch | News
Scotty James' incredible winning run in international snowboard events was extended to nine straight, when he won another World Cup at the Laax Open in Switzerland on the weekend.
It was Scotty's second consecutive win at Laax, and he nailed it on his first run, scoring a 95.75 with an awesome run that saw him finish with a flawless frontside 1440.
"I was able to put the Frontside 14 into my run, which I'd been wanting to do for a while. I knew I had to come out swinging today. Everyone brought their A-game and I just feel great to stand up top," James said in his post-event interview.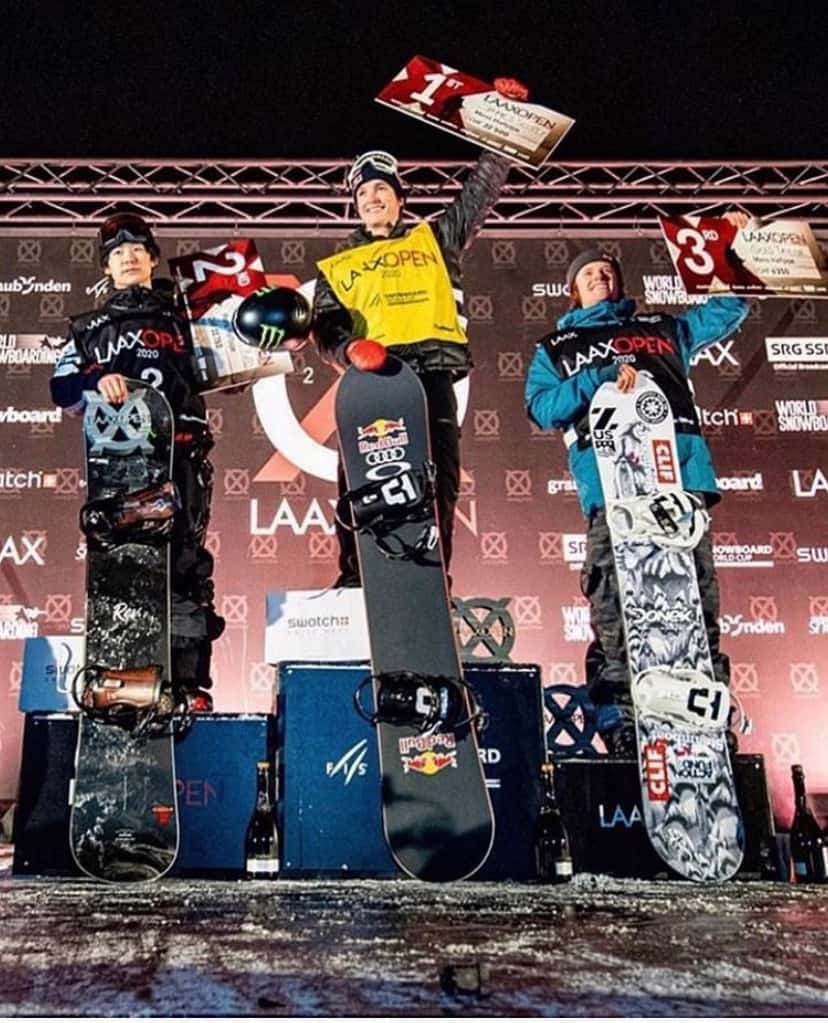 Scotty had a massive year in 2019, winning the World Championships and the X-games and he has brought that winning form into the 2020 season, taking out the first three World Cups of the year.
However, he doesn't have much time to relax as the X Games  start in Aspen this week, the halfpipe eliminations starting on Wednesday,  and the final is scheduled for the following night, Thursday January 24. Scotty goes into the event as hot favourite – not surprising as the last time he didn't win an event was the Olympic Halfpipe in 2018 when he finished third behind Ayumu Hirano and winner Shaun White.
Scotty's main threat to defending his X Games title is 18-year-old Japanese rider Yuto Totsuka who has finished second behind James in all three world Cups this season.