Snow Alert NZ – Canterbury to Score 30-50cm Storm
August 31st, 2015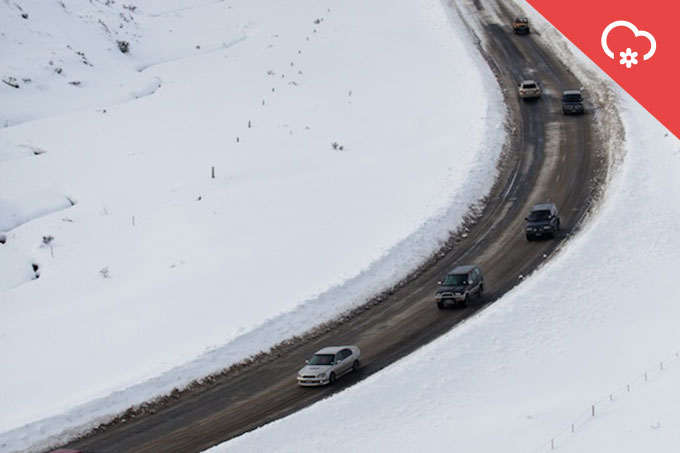 While it might not be this drastic, there's some great powder days on their way to the Canterbury Clubbies this week Image:: Nick Johnson
SNOW ALERT
FILED: August 31, 4:00pm
CONFIDENCE: High
————————————————————————
Tomorrow may officially be the first day of Spring, but the South Island will need to wait a while longer for their beers, balconies and barbeques, as there's a decent southerly snow storm already bearing down upon them.
In today's detailed forecast, The Grasshopper said: "From tomorrow, things start to get interesting. The track of the low has moved west compared with yesterday's forecast. It will form to the west of Northland before diving south tomorrow morning to reach the West Coast of the South Island by the evening. As the low moves south it will push a front onto Canterbury resorts. Strong to gale force south-easterly winds accompanied by heavy snow will put a smile on many peoples faces. The centre of the low skips over the divide on Wednesday morning before moving off east. This will see heavy snow continue to get pushed into Canterbury resorts on a southerly wind. Storm totals will be in the region of 35-50cm of snow for resorts most exposed to the south, such as Mt Hutt and Mt Dobson. We should see about 20-35 cm of snow for other Canterbury resorts."
Beyond that short-term forecast, there's more cold weather on the way. The Canterbury region should see a few days of light snow, while the Southern Lakes look set to get a top-up by the weekend. Stay tuned to the daily forecast for the latest.
————————————————————————
The Breakdown:
30-50cm from Tuesday (September 1) to Thursday (September 2)