Ten Peaks in a Day – A Winter Mission on the Main Range
June 24th, 2022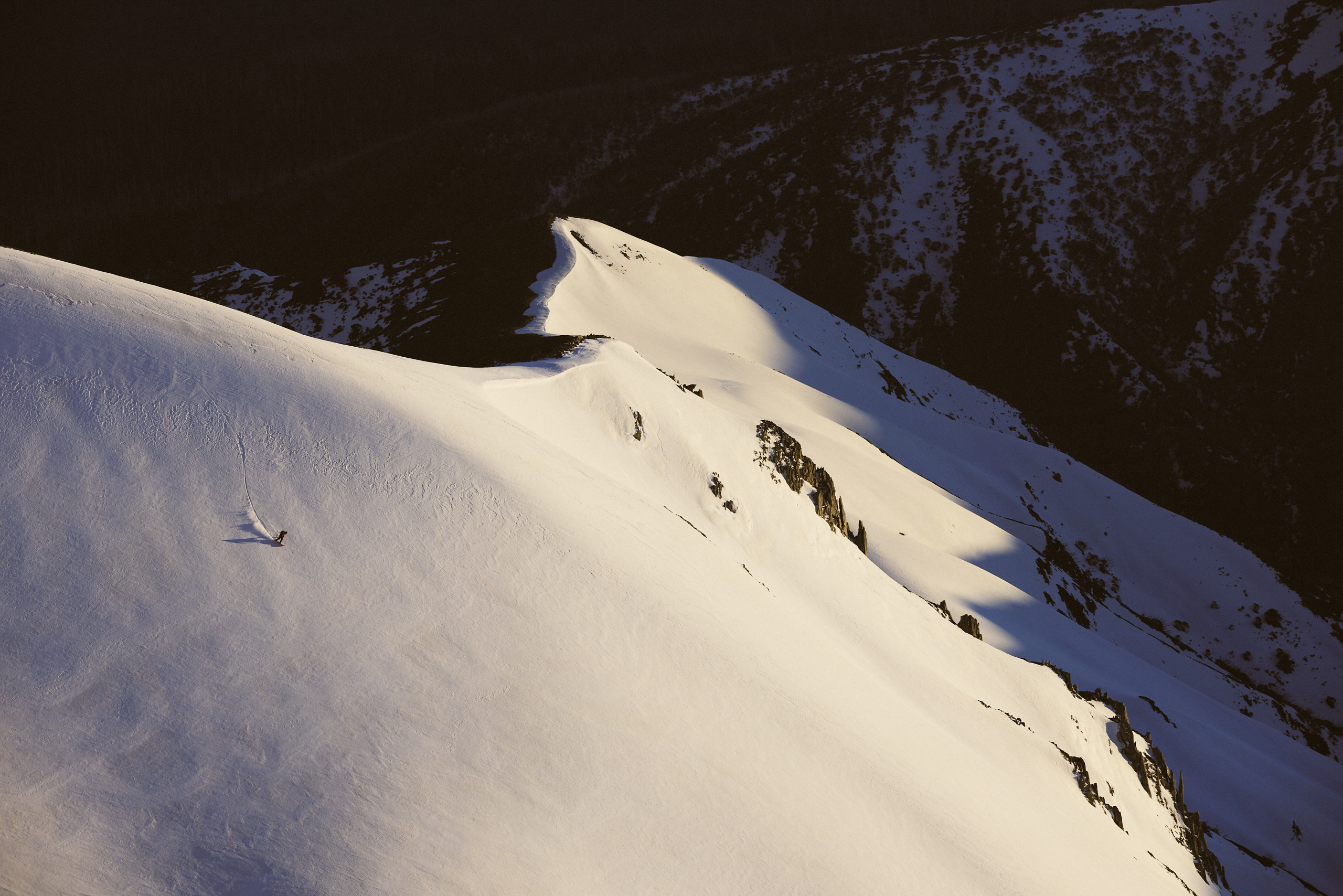 Mountainwatch | Lewis Foster
Looking for any excuse to catch my breath, I checked my watch again. It was 9:30 am and I was standing on top of Mt Townsend, already having summited six of Australia's highest peaks that morning. With Kosciuszko and the Ramsheads behind me, I took a moment to soak up the scene.
Unlike its famous neighbour Kosciuszko, comparatively few people visit the nation's 2nd highest peak. When you stand on the Townsend Summit, you get to witness the scale of Australia's Alpine landscapes. Staring out across the rolling blue hills down into Victoria, you'll wonder… how am I the only one up here?
So here I was, just me, the peace, the quiet and my mission. Bag Australia's ten highest peaks in a single day. I clipped into my trusty touring skis, pointed them downhill and let gravity do its thing. While practically straight-lining down the flanks of Townsend (veering for no one) I relished in my freedom.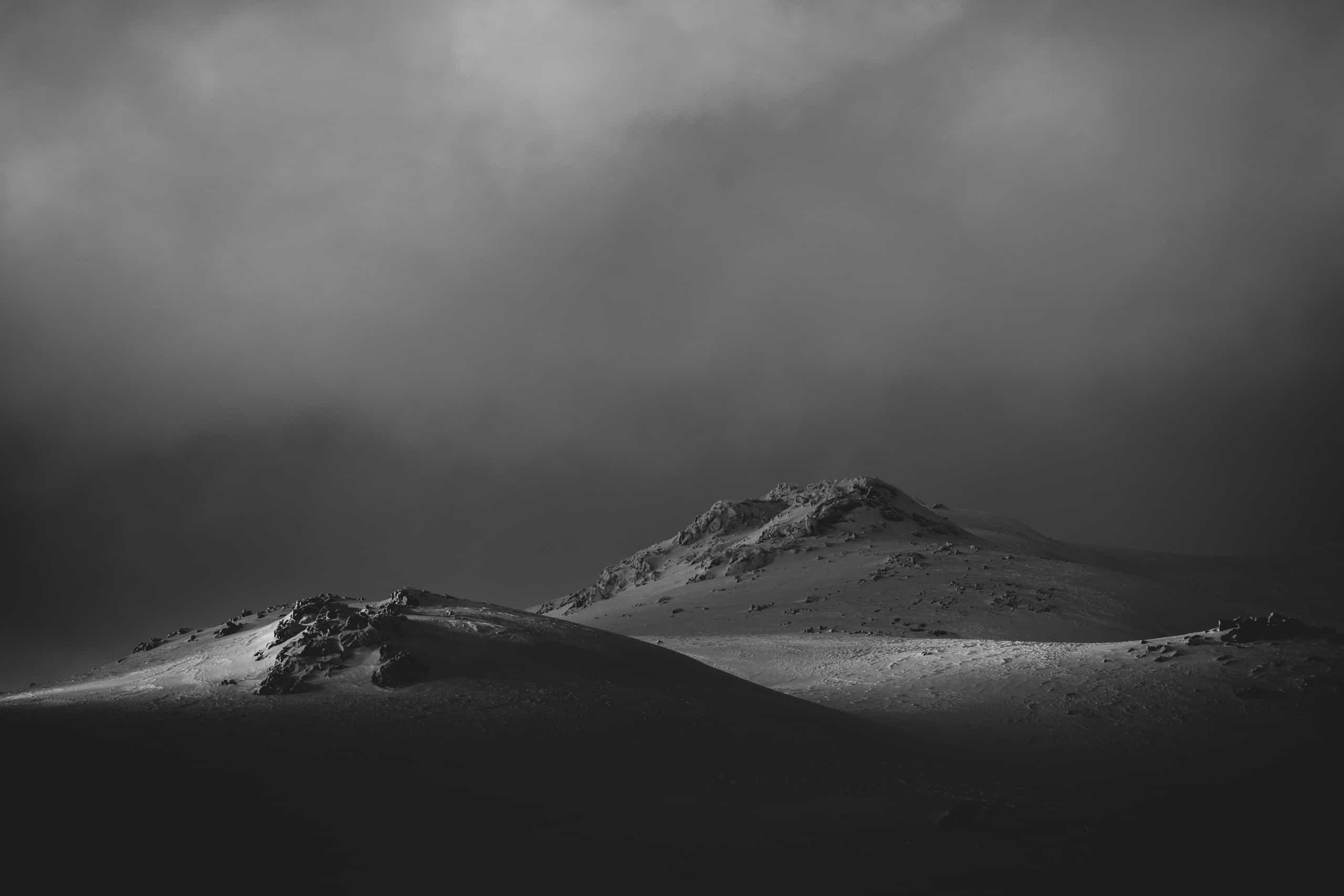 I skirted around Lake Albina and stopped to snap some shots of this glacial infinity pool. I peered down into the Western Fall and Lady Northcote's Canyon and began to dream up new missions. Visions of steep descents, hidden waterfalls and Opera House Hut had me distracted once again. With my mission calling, I headed for the ridge that would take me to the final three peaks.
Two hours later I was standing atop Mt Twynam, 10 peaks in the bag. I spotted a fellow tourer in the distance. It was my friend Rohan, his sights were set on the steep terrain I had been salivating over from Townsend.   He kindly offered for me to join his mission but with my return journey still ahead, I wished him well and slid on my way.
As I glided across the Snowy River, I mused that I'd been through 40kms of Australia's, most Iconic Alpine terrain and the only other person I saw was a mate! The best thing is this is not unusual for the Australian backcountry, while encounters tend to be rare they're always friendly.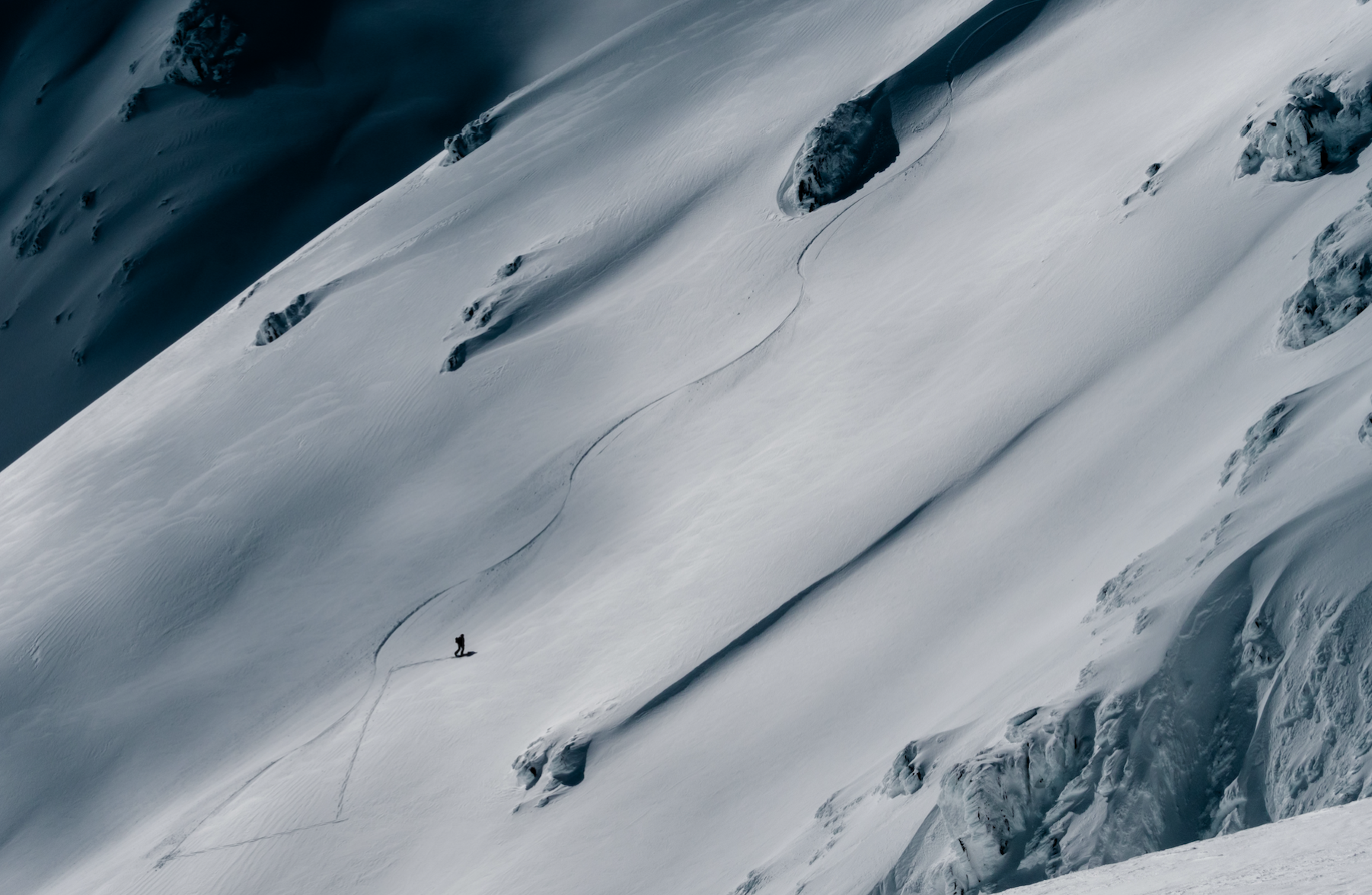 I began to ponder the wonders of snow travel. There's no way I could have summited the ten peaks this quickly in the Summer. The key to my success was the glistening superhighway created by the winter snowfall. No sticking to hiking trails, trampling vegetation or walking downhill! In the snow season, almost the whole range is up for exploration. Most people see the mountains as less accessible in the Winter, but to those with the right knowledge and equipment, snow makes these mountains both more accessible and beautiful.
I believe everybody can experience the real Snowy Mountains. Working as a guide for K7 Adventures I spend my Winters teaching others how to access this beautiful landscape safely and efficiently. From snowshoeing through the snow gums to skiing the steeps, there is an adventure out there for all fitness and ability levels. Choose your adventure and guide and start exploring beyond the resorts this Winter.
This story is from the 2022 issue of Chillfactor, Australia's premier ski magazine