The Fifty – Bonus Episode Wrapping Up the First Season In Cody Townsend's Quest to Ski The 50 Classic Ski Descents of North America
June 14th, 2019
The Fifty, Cody Townsend's web series documenting his project to ski all the lines named in the book the Fifty Classic Ski Descents of North America is in a summer hiatus after and long 2019/20 winter and spring.  Cody has completed 20 of the lines so far, 13 of which have been released as episodes in the series. The other seven will start to be released in September in the lead up to the North American winter when Cody will embark on the next stage to complete the other 30 lines.
Anyone who has watched this excellent series would no doubt have a few questions they'd like to ask Cody and, in this video, he answers a number of questions emailed by the audience. It is an interesting 30 minutes, the questions ranging from, "Are you crazy," to questions about the logistics behind the project, assessing avalanche danger, knowing when to turn back etc.
The video is a simple one-shot of Cody sitting in his garage answering the questions and as the producers advise is best played "as a podcast or in the background while filling out your excel spreadsheets."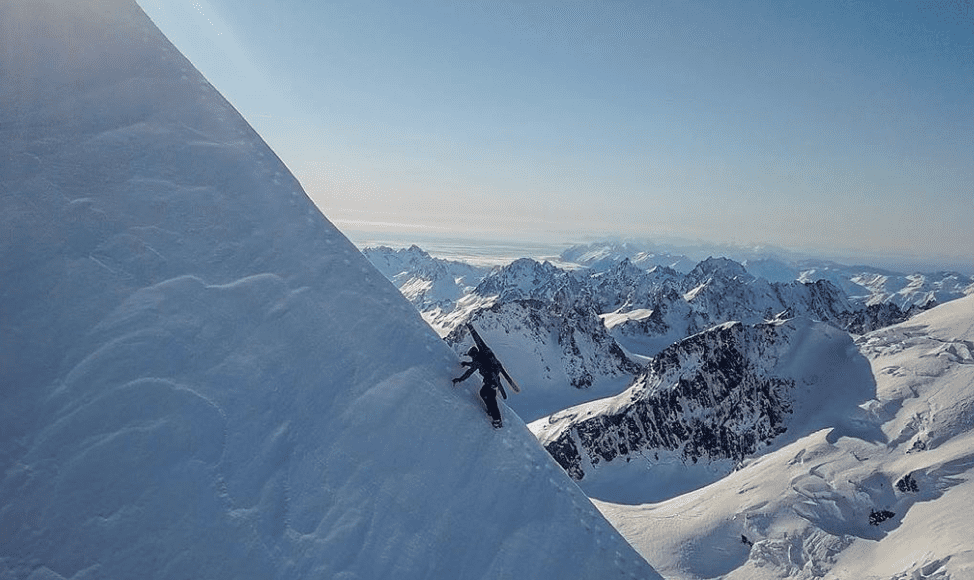 The Fifty is a three-year project to climb and ski all of the lines named in the book, the 50 Great Ski Descents of North America. It is quite mission and stay up to date on Cody and filmmaker Bjarne Salen's progress on The Fifty Instagram page.
From The Fifty: The series documents Townsend's journey's, travels, challenges and each line and mountain listed in the book. It's a journey through the most majestic mountains and ski lines in North America along with a unique insight into how skiers make decisions in the backcountry, how they plan, navigate and safely move through the mountains and the people that dedicate their lives to the mountains.