The SoO AirTime BLOG – Shredbo
August 11th, 2010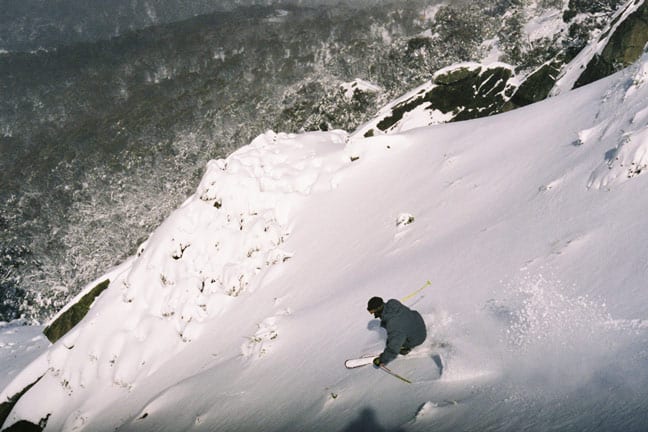 Joey getting in front of the lens for a turn. Image:: Watkin McLennan.
So AirTime | Watkin McLennan
A couple of weeks ago Joe Corcoran, myself and our never seen snow token girl Hannah Gooley headed north behind enemy lines. Our aim was to promote SoO AirTime and the Open Edit the two newest snow sport competitions to hit the slopes. We also wanted to investigate team NSW, so to Shredbo (Thredbo) we headed.


It was during the storm that brought 100mm of rain followed by a relative dusting of 30cm. We trouped up the Hume in the watery wake of the semitrailers. We hit a snag on the Alpine Way, it was 1am; an impassable tree had fallen across the road 20 minutes from dead horse gap. We flipped a coin; heads we wait it out, tails we take the snowy mountain highway, a 4-hour detour. Heads – thank god!
Finally we got there. Some time during the night the rain had turned to snow and snow blessings were the aim of the game. Along with some Shredbo fresh we had a go at the Thredbo Freeride Series Big Air comp.
SoO AirTime is the newest ski competition to hit the Aussie slopes. The six best NSW skiers are traveling down to Mt Buller to take on the six best Victorian skiers in furious film battle over 3 days (31 August – 2 Sept). Each state will make their own short film that will be posted on www.sooairtime.com on the 5th September. The public vote for which state's film is best between 5 and 17 September. There are prizes for voters, so check out www.sooairtime.com and www.facebook.com/sooairtime.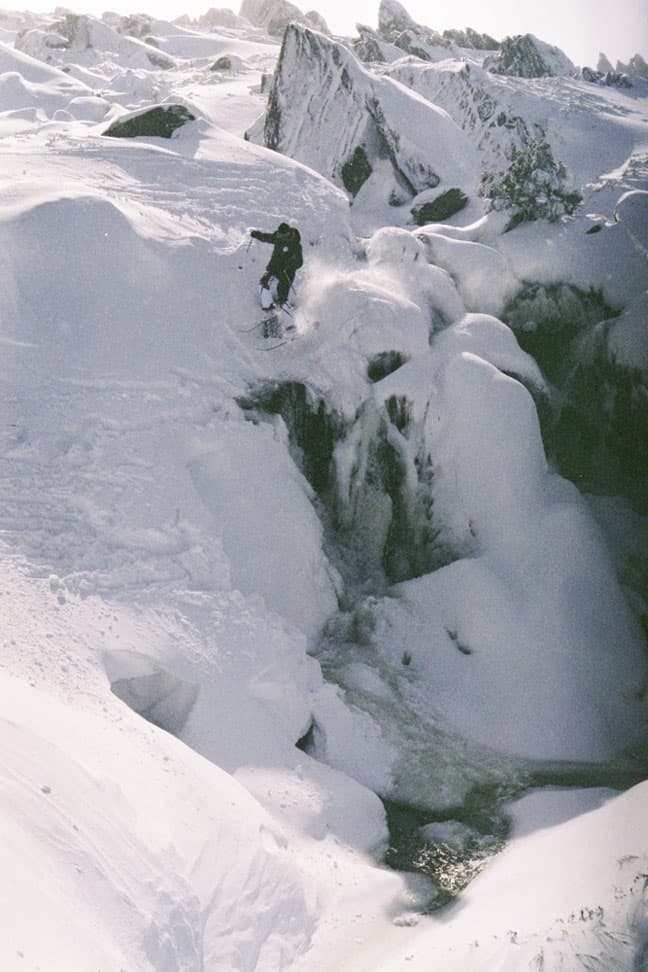 Watkin taking his revenge on the waterfall which, in an earlier run, tried to eat him. Image:: Joey Corcoran.
Mount Buller forecasts,
snow reports and
live snow cams.
Thredbo forecasts,
snow reports and
live snow cams.