Top 10 Reasons to Visit Big White Ski Resort, Canada – Where Families Go for Fun!
August 24th, 2022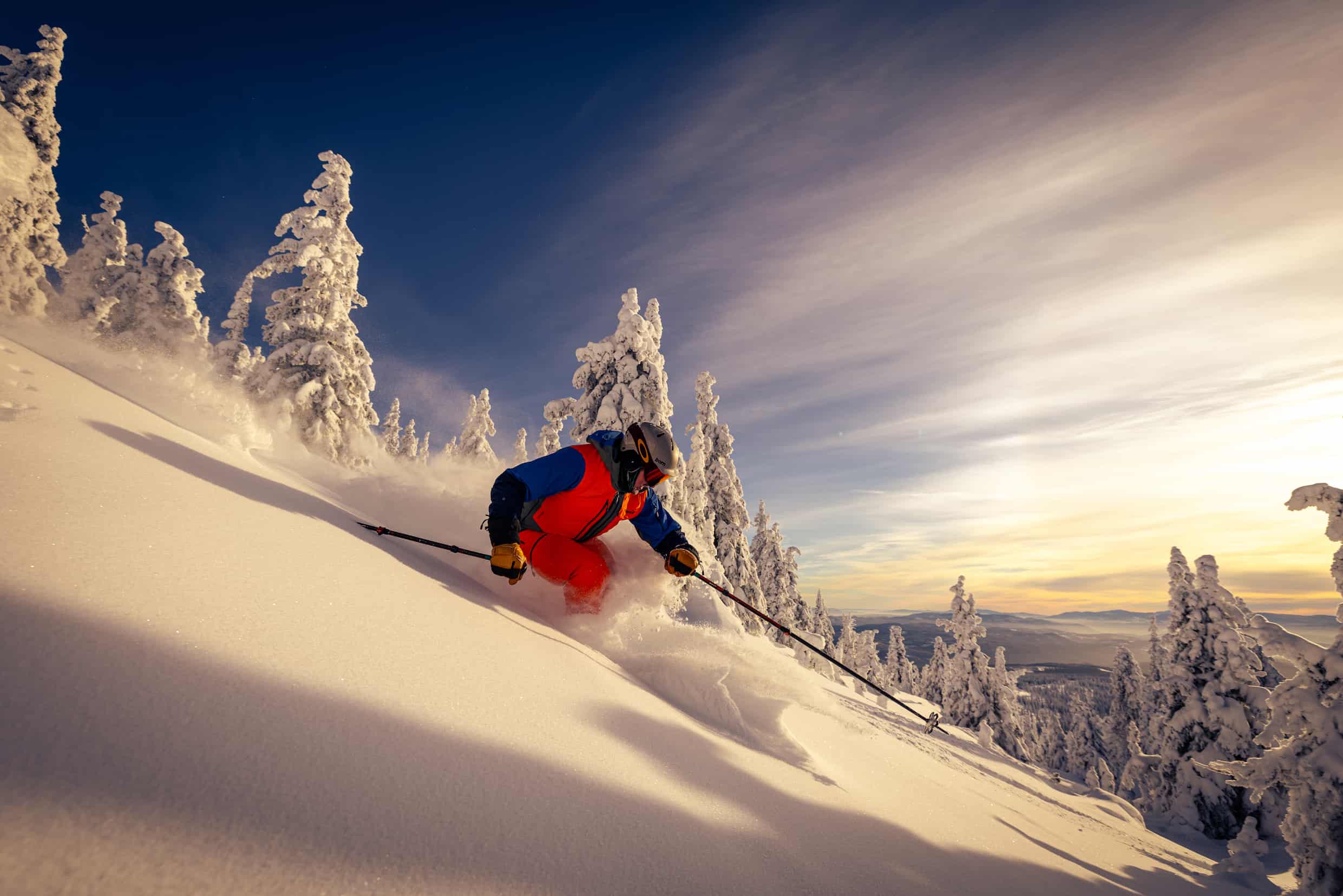 Sponsored content
Mountainwatch |Travel
Located in the heart of super, natural British Columbia, Big White Ski Resort is Canada's Favourite Family Resort, and was voted best in British Columbia in the 2021 Conde Nast Traveller's Reader's Choice Awards!
Located just 55 minutes from the Kelowna International Airport – Canada's 10th largest airport, with 45-minute direct flights from Vancouver – getting to Big White Ski Resort has never been easier. Once you arrive, grab a ride on the airport shuttle, and enjoy the scenic drive through the mountains to your home away from home.
Big White is known for a few things: its short lift lines, its ski-in, ski-out village and its family friendly vibes. But, above all, at Big White, "it's the snow." While the reasons to visit Big White Ski Resort are endless, we nailed down our Top 10 to help you plan your Canadian ski holiday!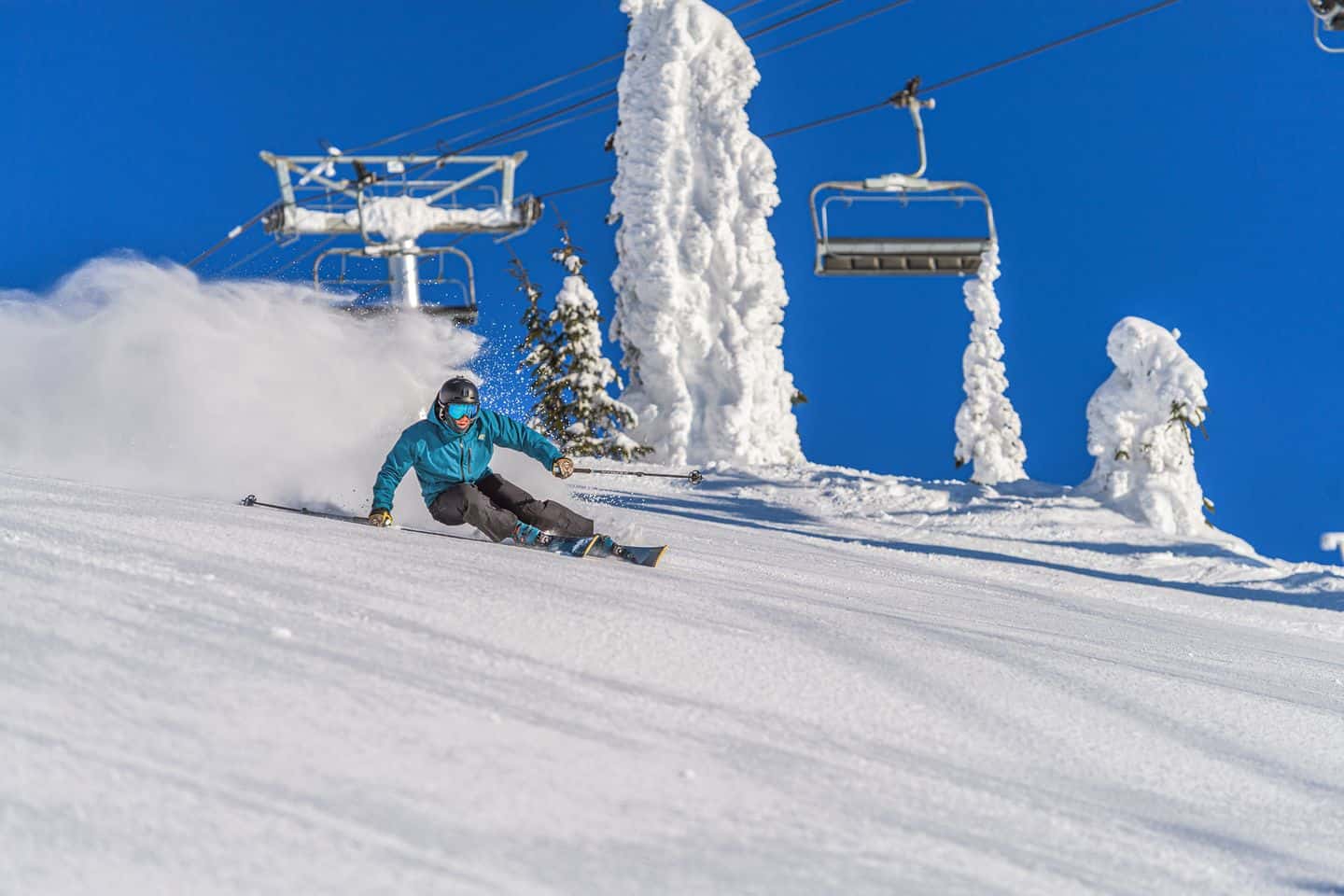 1. It's the Snow!
Each winter, the resort sees an annual average snowfall of 750cm of what the locals refer to as "Okanagan Champagne Powder." Due to the climate in the Okanagan, the snow that layers Big White is dry, light and oh so good – like a glass of crisp Okanagan bubbly. It's also what's responsible for Big White's world-famous snow ghosts, the snow-covered trees that dot the alpine and provide the perfect photo backdrop to make all your friends back home jealous.
While the powder may be the cherry on top, the corduroy is the dessert. Big White's expert grooming fleet grooms 60-70 runs each night during the winter season – which is over 50% of the 119 total runs!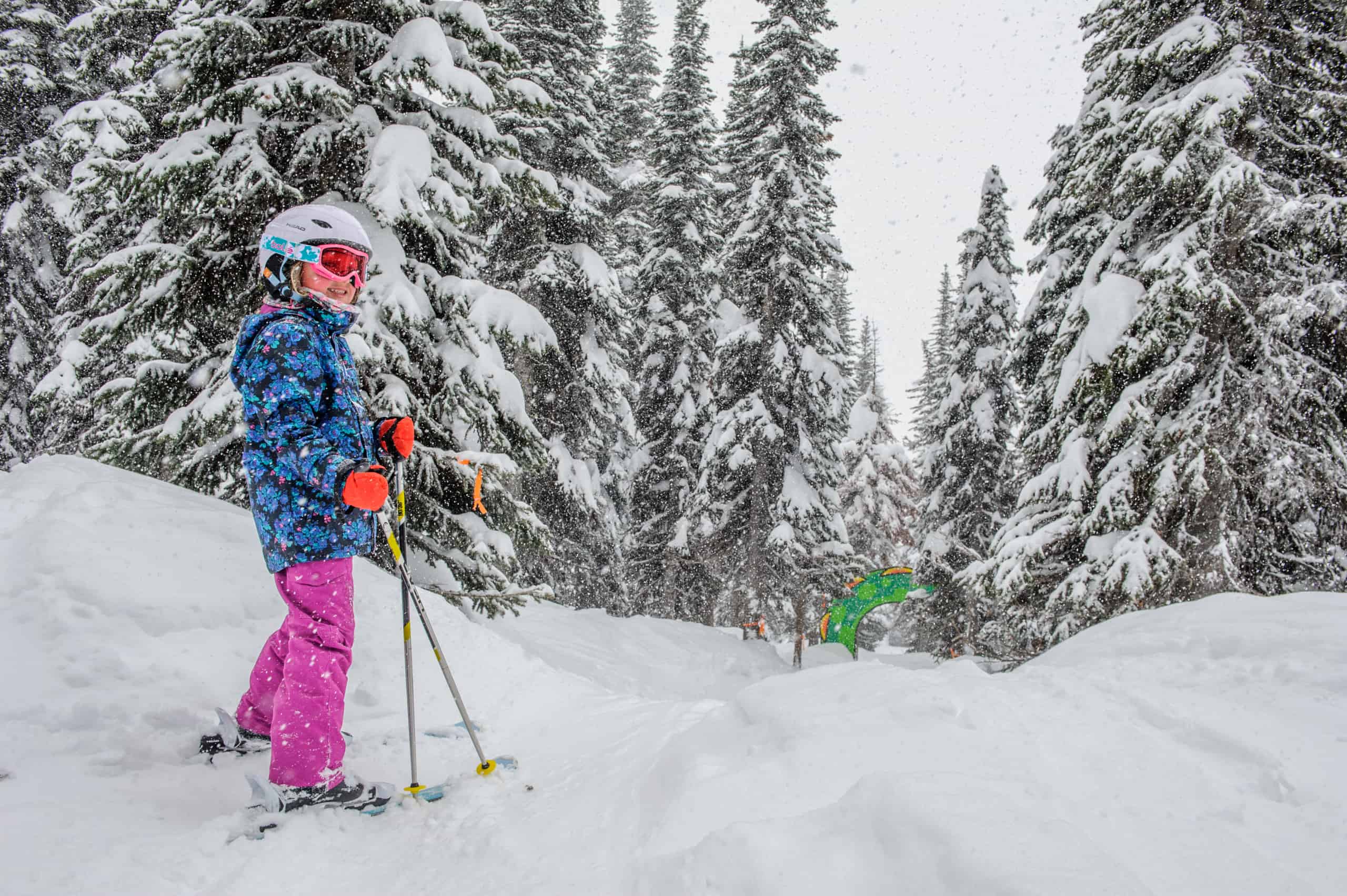 2. Terrain for Every Ability
From bunny hills to beginner greens, cruisy blues, steep blacks, moguled double blacks, powder gulches and glades, Big White Ski Resort has something for every level of skier and snowboarder. Plus, with a green run from every lift, families with different skill levels can still explore different areas of the mountain together.
3. Winter Events Galore
Scour the mountain as a family looking for clues with the regularly scheduled Moose Cruz; warm up by a bonfire with a steaming cup of hot chocolate and take in the fireworks display every Saturday; indulge in candy floss and popcorn at the weekly Kids' Carnival. Check out BigWhite.comfor events scheduled during your stay,
4. Learn at the Ski & Snowboard School
Whether you have young kids, are a first timer, or are looking to give those ski legs a refresh, the Big White Ski & Board Schoolhas you covered. With world-class instructors, trained staff at the Kids Centre, and FLAIK Real Time Tracking devices, you'll feel more than comfortable dropping the kids off for a day exploring the mountain on your own.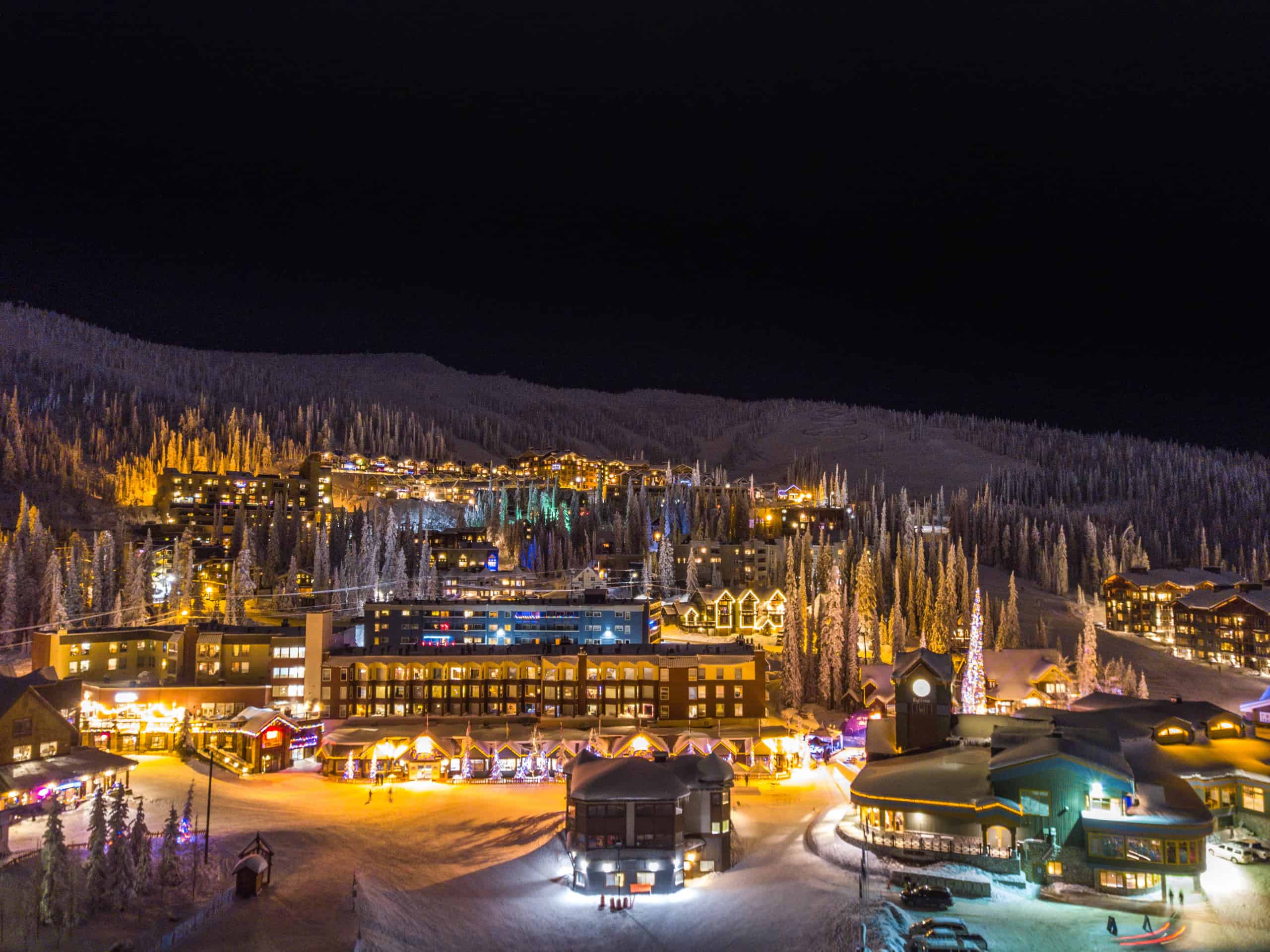 5. Ski-In, Ski-Out – Everywhere!
There's no need for a car at Big White Ski Resort! Home to Canada's largest totally ski-in, ski-out village, you can ski, snowboard or walk to nearly every restaurant, accommodation, and activity – making it super smooth to get around when you have kids in tow. And, seeing as it hosts Canada's second largest lifting system, shuttling 28,700 skiers uphill every hour, you'll spend more time on the slopes and less time waiting in line.
6. Fueling Up
Whether you're looking for a quick bite, a morning coffee, or a gourmet meal complete with dessert, you won't run out of options on the mountain! With nearly 20 on-mountain restaurants, cafes, and food trucksat the resort, there is something for every palette and every budget. Your kids will love snacking on the pink donuts at The Bullwheel, or toasting their own s'mores table-side at Globe Cafe. Plus, the on-mountain Market at Big White makes it easy to stock up your own fridge!
7. More Than Skiing
There is no shortage of family friendly fun at Big White Ski Resort. Grab a pair of rental skates from the Happy Valley Day Lodge and test out the ice at Canada's Highest Elevation Skating Rink. Pick up a tube and whiz down one of the five lanes at the Tube Park. Take the family on an adventure of a lifetime with a horse-drawn sleigh ride through the backcountry – or try out an iconic Canadian experience and whiz through the forest on a dog sled. Snowshoeing, cross country skiing, snowmobiling – it'll be tempting to spend your entire vacation exploring the non-skiing activities at the resort.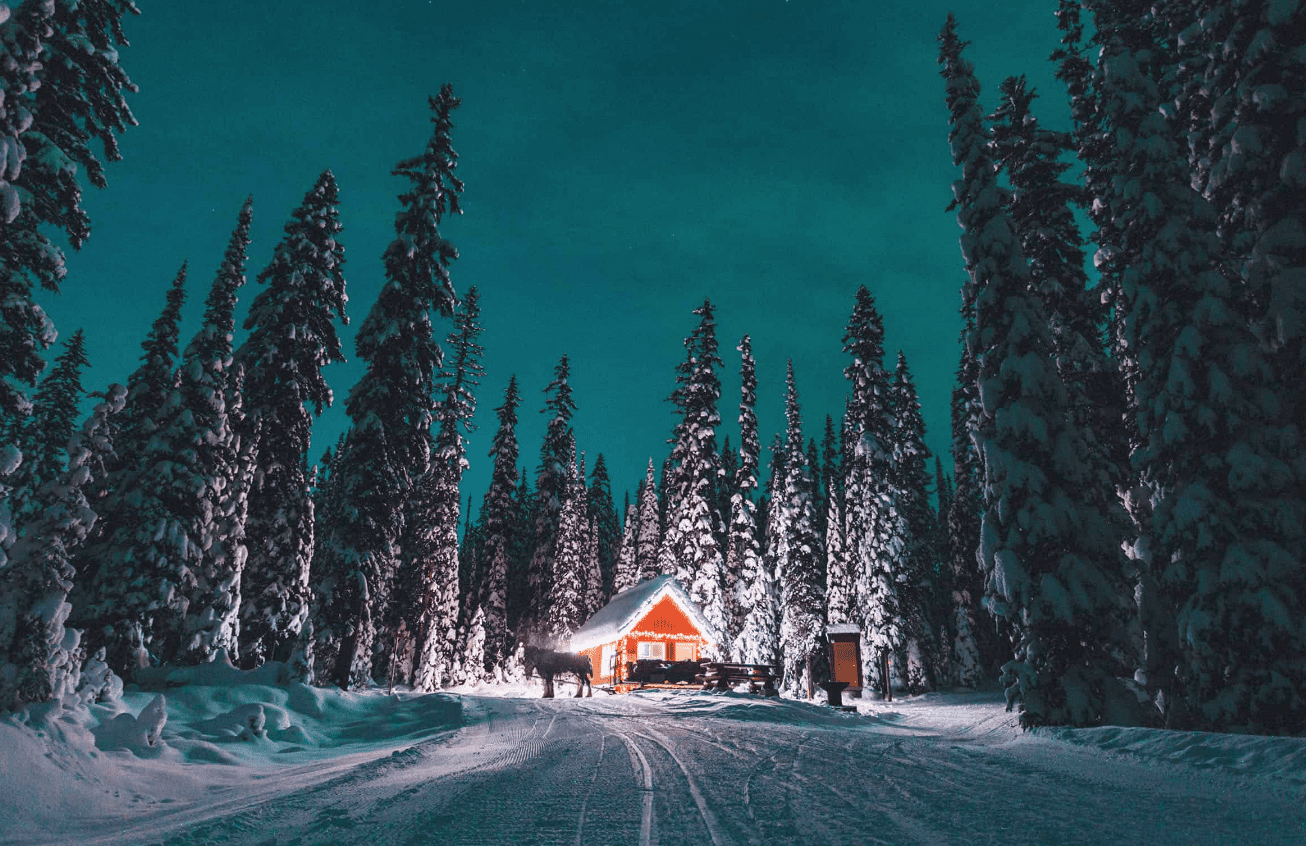 8. TELUS Park progression
Keen to test out TELUS Park? We've set up our terrain park to help never-ever riders and skiers work their way up to bigger features. Plus, our team is on hand to help ensure everyone stays safe and has fun!
9. Stay & Play
Whether you're looking for a month-long getaway in a luxurious cabin with a private hot tub, or you want to spend more time on the slopes and less time on accommodation, Big White Central Reservationshas something for every budget and every need. Central Reservations is a one-stop shop for all your getaway needs – the team will find you the perfect home away from home, plus help coordinate your lift tickets, adventure activities, lessons and more.
When you book your getaway with Central Reservations, you also have the peace of mind knowing there are absolutely no hidden fees – plus you get free parking, free ski storage and free Wi-Fi!
10. A Price You Can't Beat
It can get expensive packing up the family for a ski holiday, and there are a ton of ways to save when you visit Big White Ski Resort. Staying for over 10 days? Big White's early bird season pass can't be beat. Or, save 25% off lift ticketswhen you book online two days in advance. Plus, Big White Central Reservations always has great deals on accommodation, like their Buy 6, Get 7 deal.
Be sure to check out BigWhite.com for the latest in savings for your winter getaway.