Weekend Bushfires Hit Selwyn Snow Resort and Continue to Impact Alpine Communities
January 6th, 2020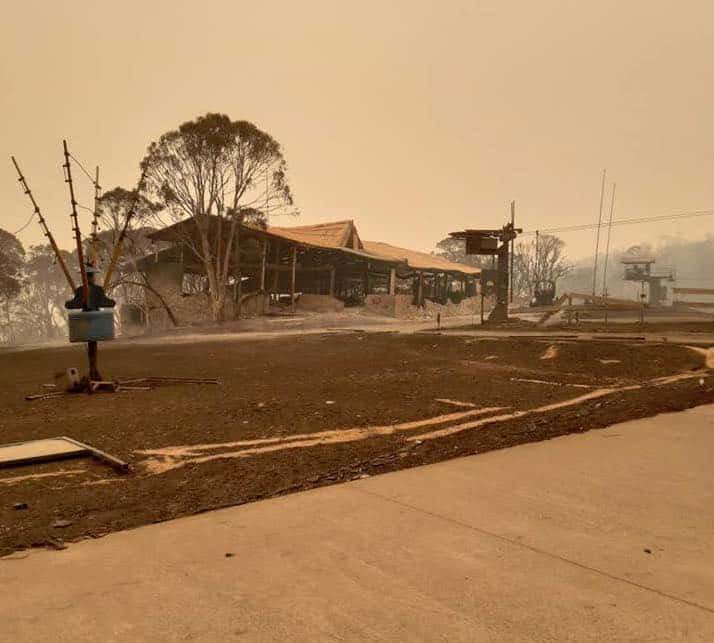 Mountainwatch | Reggae Elliss
It has been another horrific few days in bushfire affected regions in Australia with areas of southeast New South Wales, northern Victoria and Kangaroo Island devastated by out-of-control fires.
The loss of human life and destruction of homes and property so far this summer is confronting and the estimate of wild life killed by the fires is astronomical, up to 480million.
While the fires have been raging around much if coastal Australia for three months, the past weekend saw  a number of mountain communities in the path of the fires with damage and destruction to buildings, infrastructure and livestock.
Unfortunately, Selwyn Snow Resort was hit by the Dunns Road fire on Saturday night with extensive damage to resort buildings. In a statement this morning on its social media, the Blyton Group, owners of Selwyn, said at this stage the damage to lifts and snowmaking infrastructure is unknown.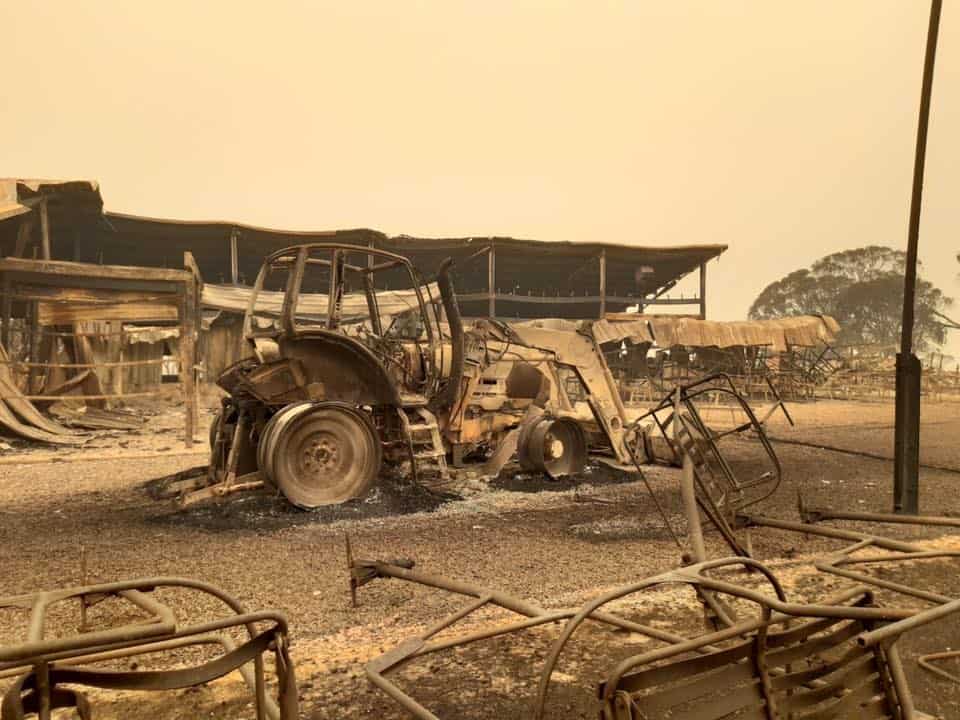 Selwyn is located to the north of the major NSW resorts, near the town of Adaminaby and while a smaller resort it plays a big role in the Australian snow industry and has introduced  generations of people to snow sports over the years. For many people from Cooma Monaro area and inland towns like Tumut and Wagga Wagga, Selwyn is where they had their first taste of fun on the snow.
The Blyton Group, which also owns Charlotte Pass, added in this morning's social post that it was "committed to Selwyn Snow Resort and our focus now is on rebuilding an even better Selwyn. We look forward to working with NSW National Parks and Wildlife Service, the NSW Department of Planning, Industry & Environment and other relevant agencies in this process."
The township of Cabramurra also suffered significant damage on Saturday night, the Snowy Hydro town losing a number of buildings, including houses, the school and the historic Cabramurra Ski Club. The fired also damaged equipment at the Lobs Hole, a Snowy 2.0 construction site.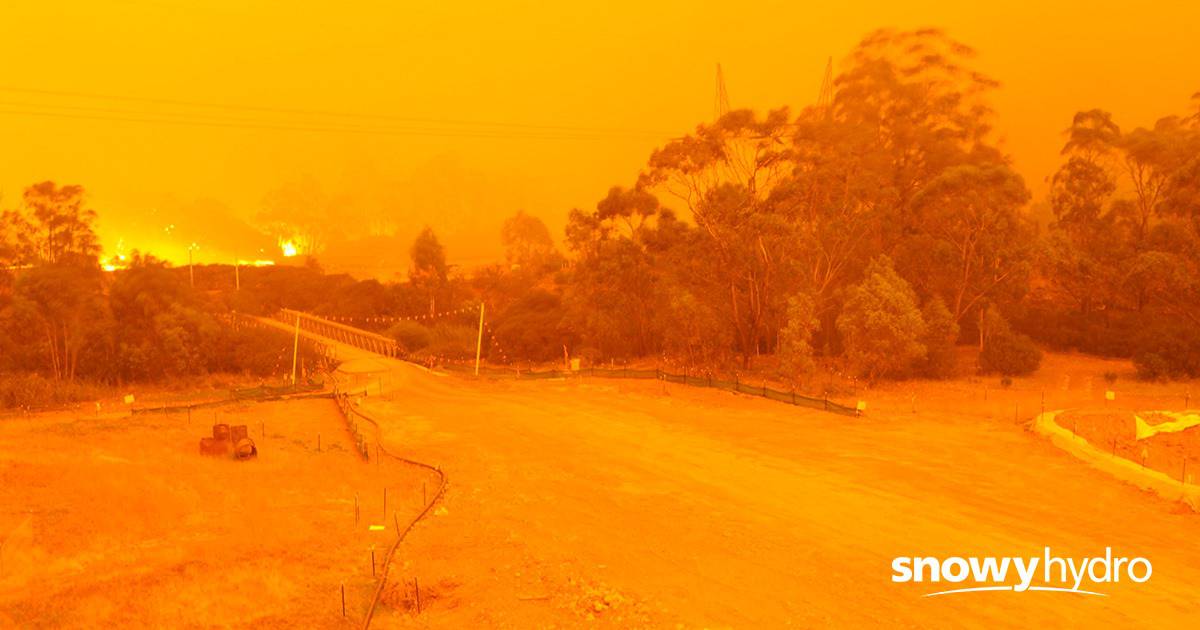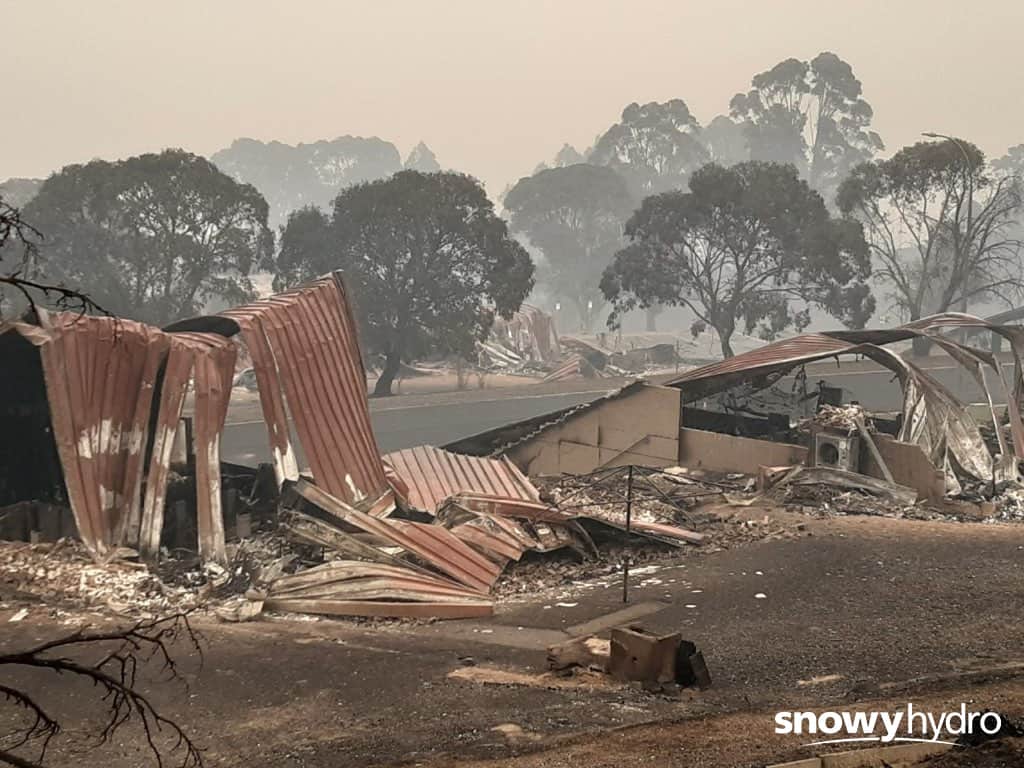 It has been hot and dry in the mountains for the past few weeks and it's hard to believe we had snowfalls in the mountains just six weeks ago. Fires have been burning in isolated bush areas, most at advice level, for  a few weeks but last weekend' s forecast conditions raised the potential for the fires to escalate rapidly.
In the lead up to the weekend Australia's alpine resorts were regarded as under threat and evacuation orders were declared for all resorts and all people, other than essential personnel, within Kosciuszko National Park and the Victorian Alpine resorts.  Thredbo, which operates year-round and has a substantial residential population, was evacuated on Friday, leaving just 32 people in the resort across the weekend. This included the local fire fighters and essential resort personnel, including some from the snowmaking team.
Most Thredbo locals remained in Jindabyne over the weekend and were given the go ahead to return home this morning. It was a stressful time and for some long-term locals it was something they'd seen before. Thredbo was in a similar situation in 2003 and 2007, the 2003 fires progressing within the resort's boundary. Fortunately, the severe conditions experienced in 2003 did not eventuate on Saturday.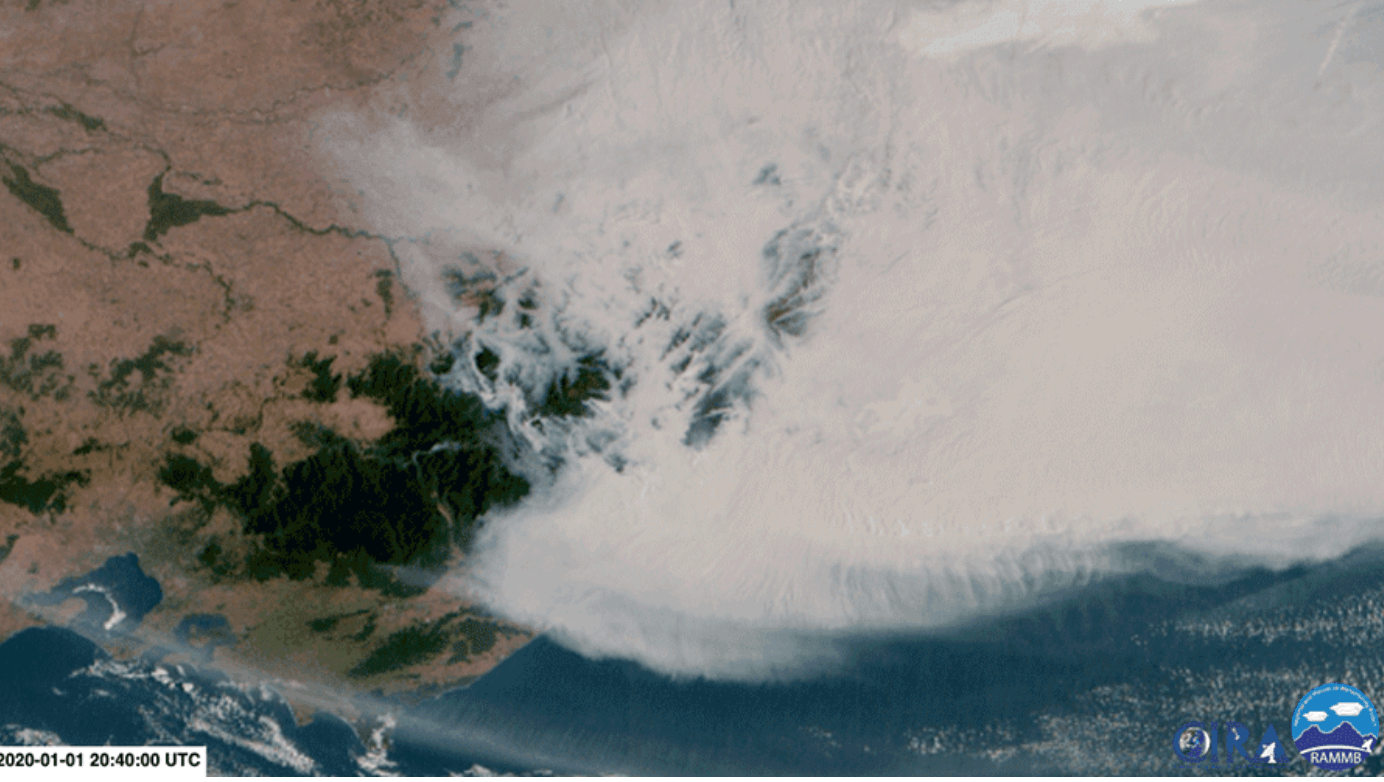 "Fires came close to the resort on Saturday making it to Dead Horse Gap, but thankfully not entering Thredbo," Stuart Diver, Thredbo's General Manager told Mountainwatch this morning. "Cooling conditions and some rain have provided some relief but there is still major fire activity in the Kosciuszko National Park to the south and west of Thredbo," Mr Diver said.
Early January is normally a busy time in Thredbo with school holidays and the mountain biking season in full swing, but at this stage there is no indication as to when the resort or Kosciuszko National Park will re-open.
"We are working closely with all of the relevant authorities to protect Thredbo from further threats and to hopefully get back to normal operations as soon as it is safe to do so," Diver said.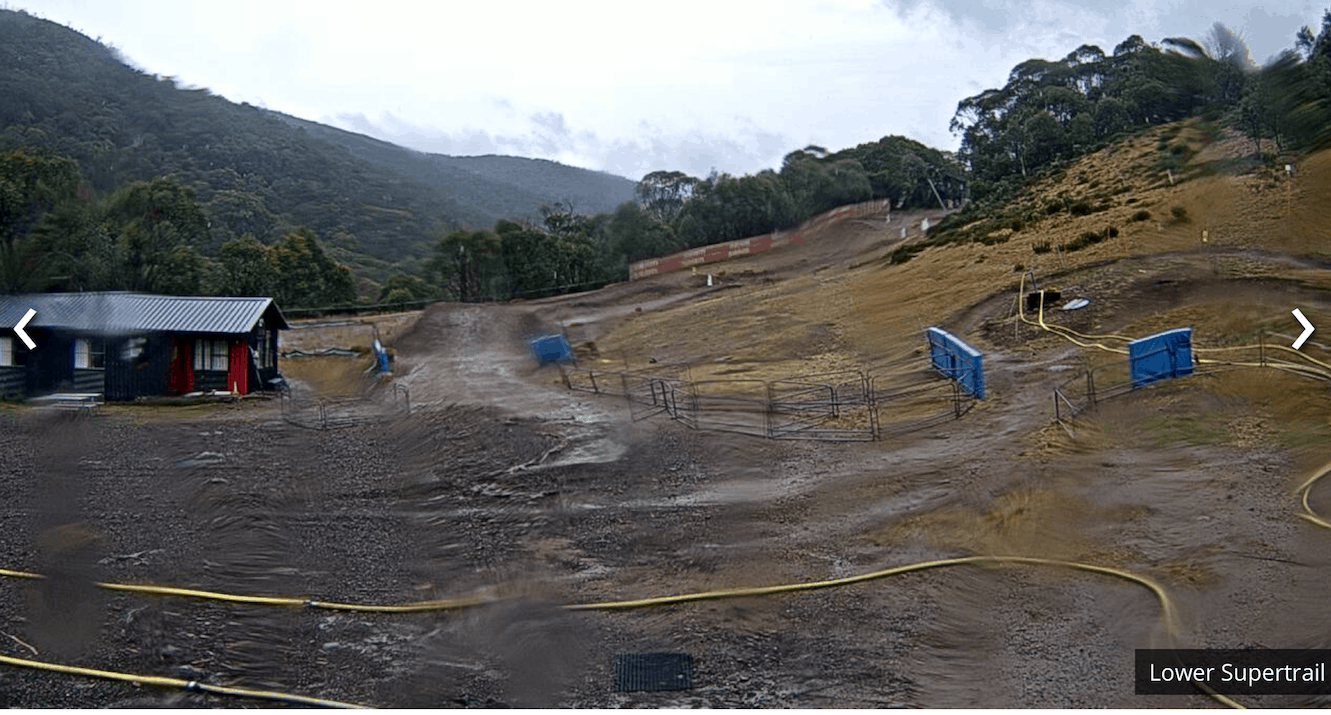 In Victoria, both Hotham and Falls Creek were evacuated on Thursday and will remain closed at least until January 17. Mount Buller and Mt Sterling were also closed on Friday and remain closed to visitors until further notice.
A bushfire came close to Hotham and Dinner Plain on Saturday and unfortunately impacted the nearby town of Cobungra, where homes were lost. Omeo was also under threat a few times but came through unscathed after what fire authorities called "a very close call".
Cooler temps and light rain have seen bushfire alerts in both the NSW and Victorian alpine area downgraded this morning and "evacuate now" alerts for some towns, including Harrietville, were downgraded last night.
Bright, at the base of Victoria's Alpine National Park, was not under evacuation advice, but the fires have resulted in summer tourists leaving town in what is normally a busy period. It is a similar story in Jindabyne, where the consistent smoke haze and closure of the Kosciuszko National Park led to an exodus of tourists on New Year's Day. The flow-on affect for communities and the local economy in both regions will be felt for some time.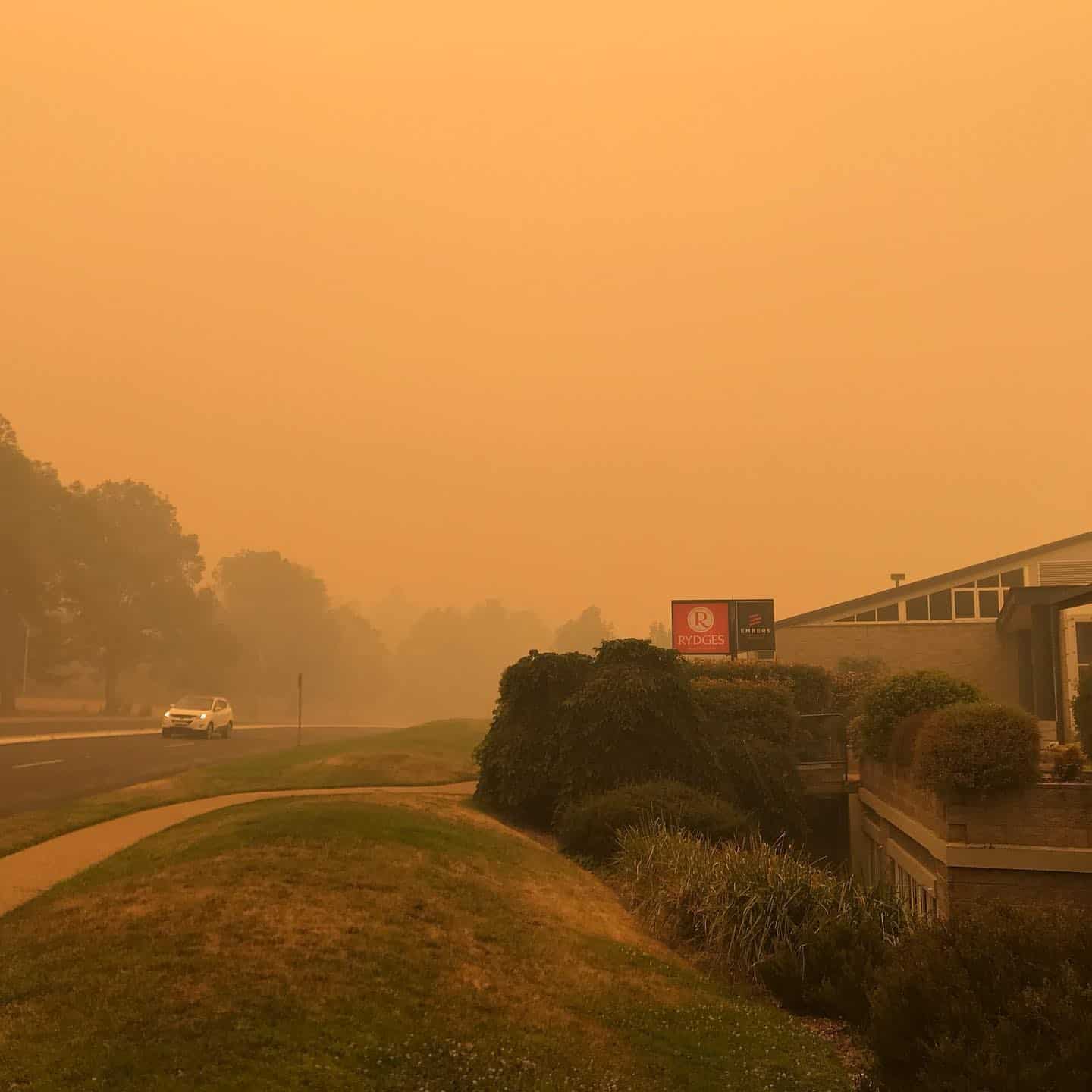 A cool change came through late Saturday afternoon and rain has been falling across the mountains over the past 24 hours with Thredbo's top station registering 14mm, Buller 16mm and while Falls Creek has seen 12.8mm. The welcomed showers have been widespread across the alpine area and although it isn't enough to put out the fires, it has provided some respite for exhausted fire fighters and alpine communities.
However, temperatures are forecast to climb again during the week, peaking on Friday, ahead of cooler conditions on the weekend. At this stage the winds in the high country are not expected to be as strong as last weekend and hopefully we won't see a repeat of last weekend's conditions.
It is only the first weekend of January and we have a long summer ahead and the bushfire threat will continue for some time. For many people in the mountains and other bushfire affected areas, winter cannot come soon enough.
If you want to know what you can do here are some helpful links: https://www.abc.net.au/triplej/programs/hack/bushfire-crisis-how-can-i-donate-and-help/11839842