Japan Snow Forecast, January 14 – Plenty More Snow This Week With A Few Odd Balls Thrown Into The Mix.
January 14th, 2021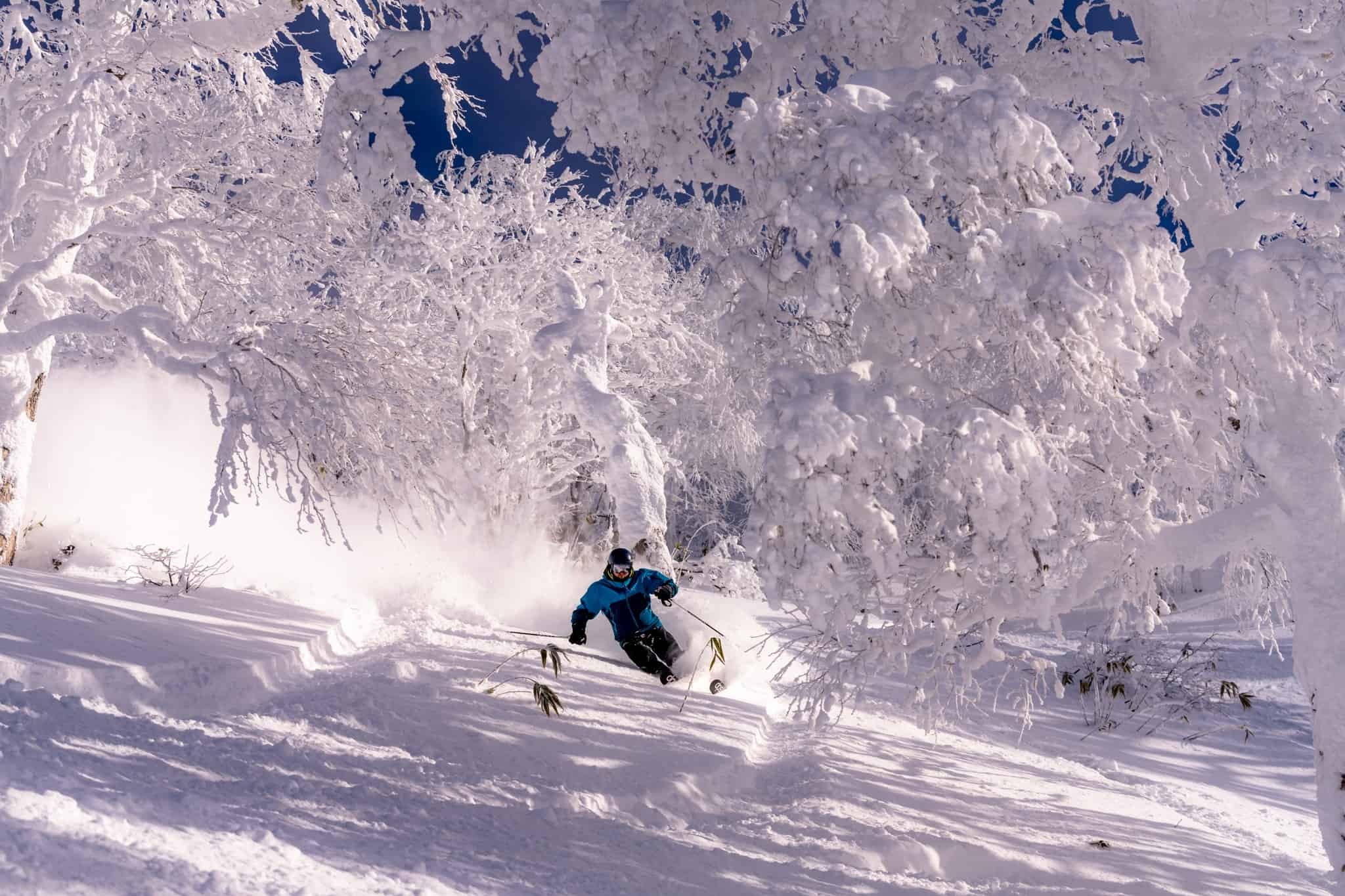 Mountainwatch | The Grasshopper 
Valid Thursday 14thJanuary – Thursday 21stJanuary
After another huge week in Japan that saw many resorts copping well over a metre of new snow, this week should see another 40-70cm+ added to the tally. Thrown into the mix, however, will be a few periods of mild prefrontal S-SW winds that will bring some lower quality snow and also rain – something we haven't really had to deal with this season so far.
A low slides past just north of the country today with mild S-SW winds dropping 5-15cm over Hokkaido and 15-25cm over northern Honshu this morning. The snow won't quite be as fluffy as we're used to and rather wet at base levels, but the quality will improve as temps drop this afternoon as snowfalls ease. Central Honshu will also receive a dusting this afternoon, but it'll fall as rain below 1000m.
A rare break in the weather for Friday will bring mostly clear skies to Honshu and fine breaks to Hokkaido.
All that, however, is preamble to the main event this week: two lows scooting up the Sea of Japan will usher in a couple of waves of cold airmasses, the first during Saturday and the second late Monday into early Tuesday. Heavy snowfalls will accompany these cold fronts, starting out as rain unfortunately, especially on lower slopes, due to warm prefrontal S-SW winds.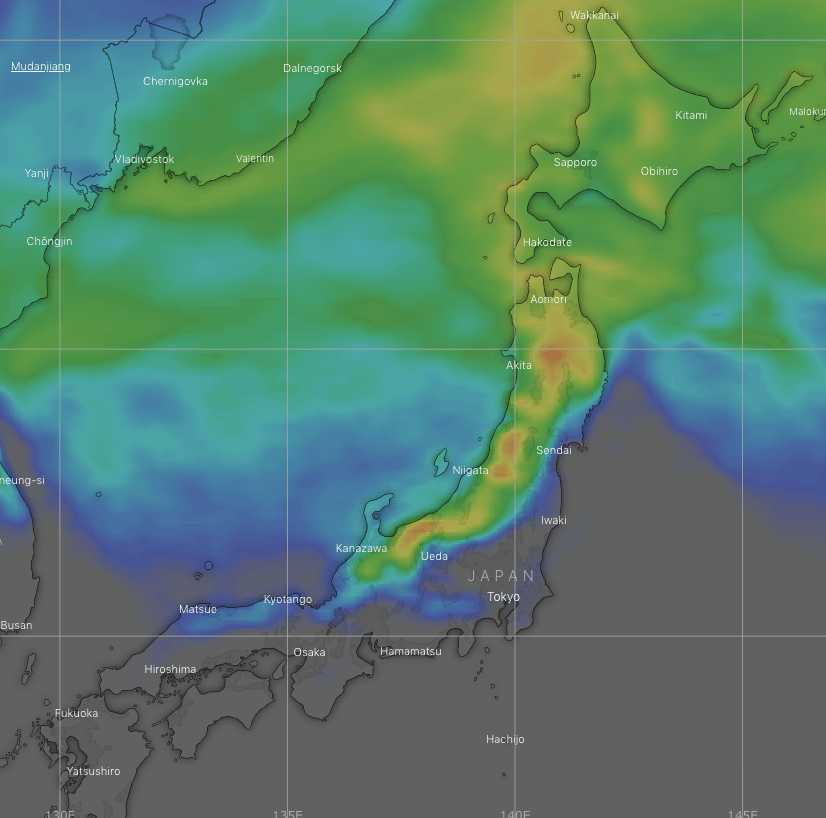 Sunday and Tuesday will be the pick of the days, with the coldest temps and best quality snow while also skipping the gnarliest of inclement weather.
Wednesday and next Thursday will bring mostly light snow showers to northern Honshu and Hokkaido, while central Honshu should see more sunshine.
Have a great week, see you next Thursday!