SCOTTY'S BLOG Pictures of Skiing… and Sunrises
July 14th, 2010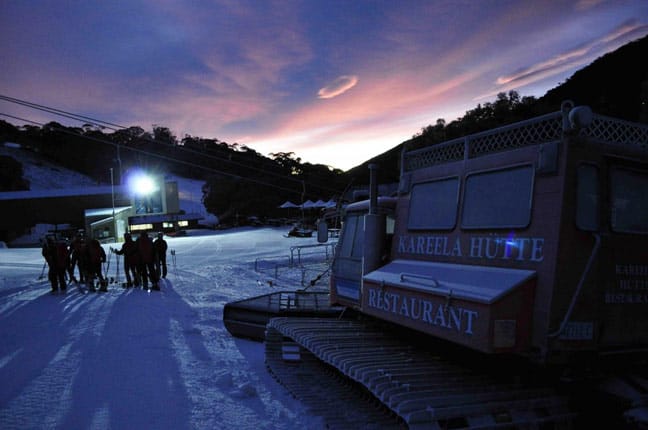 Early morning training at Thredbo.
Blog | Scott Kneller
Images | Luke Kneller
Scott Kneller; Olympic Ski Cross athlete, Jindabyne local, uni student – skiing, training, studying. Read Scott's bio here .
It's been a couple of months since the Vancouver Games. I finished my uni exams two weeks ago and moved straight back home to Jindabyne for the break. I've been skiing Thredbo practically everyday and despite little natural snowfall the skiing has been great…
Early Morning Training
During the first two weeks of July the Australian Snowfields are inundated with school children and their families. This year has been particularly bad, with little natural snowfall it is practically impossible to going skiing.
With this influx of people come lines for the chairlift, lines for food, lines for the bathroom and a long line of traffic snaking up towards the mountain. For some unknown reason it seems every L plate driver feels that it is essential that they learn to drive on the one-lane highways that surround the snowy mountains. During the school holidays it takes longer to find a park than it does for BP to plug an oil well.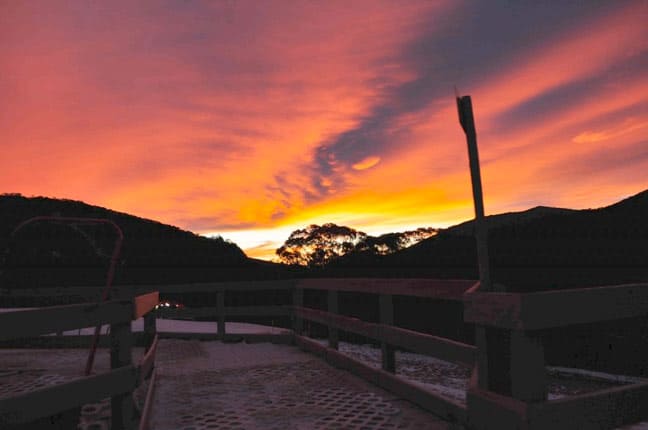 Thredbo sunrise.
Yesterday I made the 45 min trip up the hill for a beautiful day of skiing however after one run I turned around and came home, the half hour lift queue was hardly worth skiing the run with 10000 other people.
I appreciate the school holidays is the most profitable time of the year for local businesses but the lack of snowfall this year has made it pretty tricky.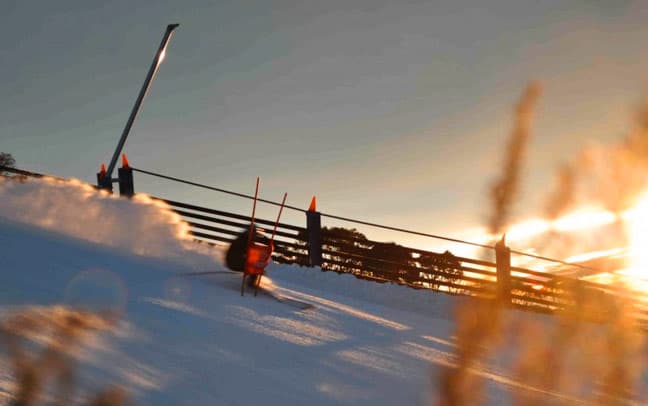 Using the early morning gates at Thredbo.
During this period I have no other choice than to rise two hours earlier and be on snow before the sun rises. Although the early rise is difficult the skiing is worth it. This past week I have been training with the Thredbo Ski Racing Club who have kindly let me ski alongside them. No people, no lines, great snow and beautiful sunrises. Check out a few of the photos my brother Luke took last Friday Morning.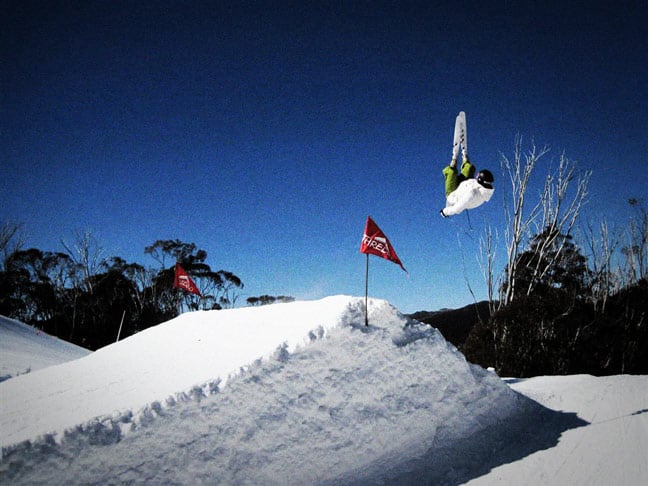 Myself mid flat 5 on the second jump in the High Noon terrain park at Thedbo.
Having Fun
The Thredbo parkcrew have put together a really fun park consisting of two 30 foot jumps and a fairly tech rail line. Its been a long time since I last skied park but it has been a lot of fun skiing with Russ Henshaw, Charlie Timmins and my brother Luke.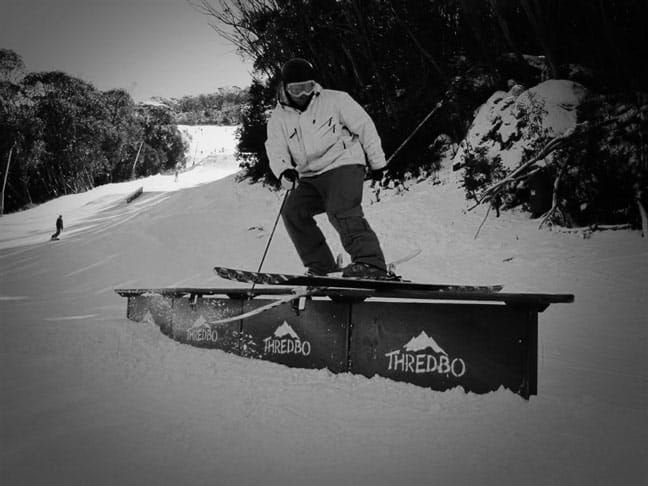 Thredbo forecasts,
snow reports and
live snow cams.