WORLD SNOW WRAP – Superb Snow For The Holiday Season
December 26th, 2012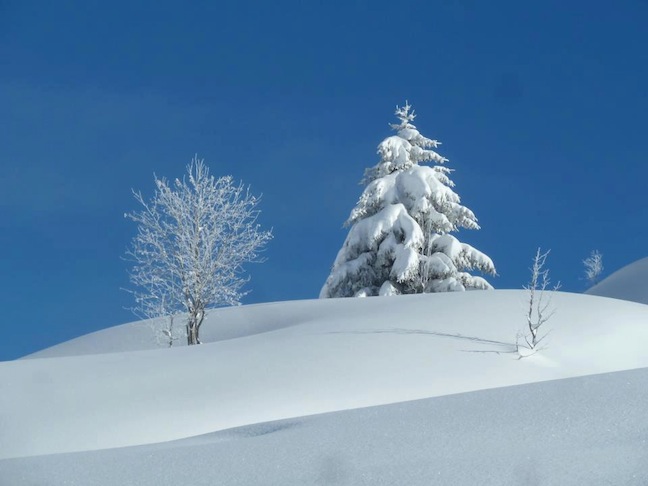 Chamonix, looking fresh and tasty on December 22 Image:: Chamonix
Mountainwatch | World Snow Wrap
EDITOR's NOTE: This season we will once again bring you the fortnightly World Snow Wrap and the weekly Japan Snow Wrap. These regular features aim to be a one-stop-shop to give you an idea where the snow is falling, where its not, and provide some regular snow porn just for your desktop viewing pleasure. Expect these features to be published on Monday's across the northern hemisphere season…
December has been delivering epic snowfalls all over the northern season this year. After last years slow start this is most welcome. The last two weeks things have just gotten better and better, it is now that epic that we are running out of ways to write about just how good it is!
Canada has continued being blasted with snow, mainly concentrated on the resorts in proximity to the coast. Whistler and Revelstoke have enjoyed easily one of the best starts to the season in recent years.
Not to be outdone, the resorts in California enjoyed an amazing couple of weeks with resorts in the Tahoe area receiving about 1 m of fresh snow over the pre-christmas weekend. Resorts in other areas of the US are no different, Colorado has been getting dumped on, Jackson Hole has seen over 100 inches of snow and fresh snow every single day of this month!
Europe has been seeing some steady snow falls throughout the last few weeks and conditions are prime, unfortunately things did warm up a little in the lower areas of resorts and some rain fell, luckily not too much damage was done.
Pretty safe to say that a white christmas was delivered, wherever you are, enjoy!
Events
World Snowboard Day is back for its 7th year running on Sunday 30 December, strap on a shred stick and get out there, even if it is just at home in oz in your living room!
Other then that things are quiet on the event front with most major competition tours taking a break until the new year.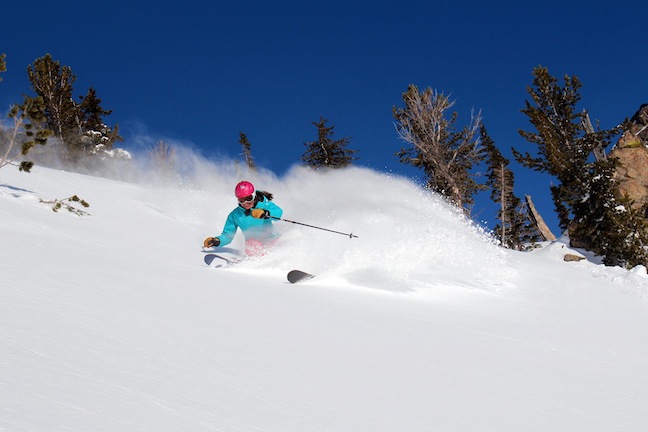 Jackson Hole, 22 December, bluebird and powder, plus epic terrain in the Tetons, does it get better? Image::Jackson Hole
1. Revelstoke B.C
2. Niseko, Japan
3. Jackson Hole, WY
1. Niseko, Japan – 65 cm
2. Mammoth, California – 38 cm
3. Heavenly, California – 23 cm
4. Snowbird, Utah – 20 cm
5. Park City, Utah – 20 cm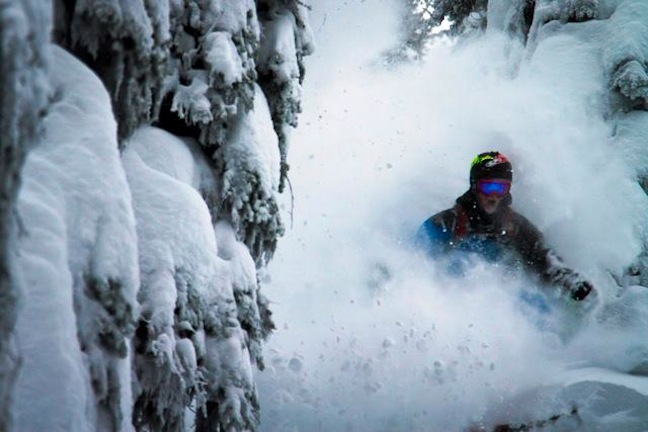 Looks like a snorkel would have come in handy at Red recently, no wonder Powder Magazine just gave Rossland B.C the top prize in the recent Ski Town Throwdown Image:: Red Mountain Resort
Canada
British Columbia
Status: 100% Open
Recent snow: Amazing snowfalls last week with over 1 m of fresh snow falling, Whistler had received 135cm/53″ across 7 days as of Monday 24/12. 327cm (10.7 feet) of snow has already fallen in December!
Coming snow: A welcome break for snow clearers and avalanche control, no new significant snow in the forecast.
Conditions generally: I am calling it, at least the best December in recent years, EPIC
Editor's Pick: Revelstoke, probably the best place to be to ski in the world right now…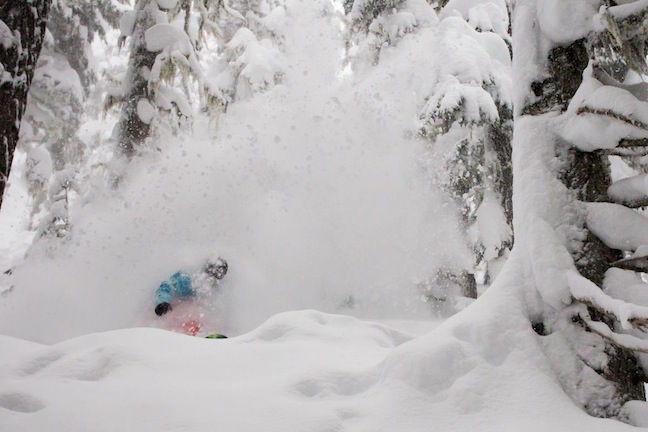 Christmas Eve in Whistler, no time for last minute gifts Image:: Whistler-Blackcomb
Alberta
Status: Open
Recent snow: About 15-20 cm fell last week, the steady snowfalls of late have meant that resorts in the Banff area are now 90-100% open.
Coming snow: Cold temps but not a lot of action snow wise this week, excellent opportunities for snow making teams.
Conditions generally: It is so good out there, NYE parties next week are sure to add to the fun
Editor's Pick: The champagne powder capital, Kicking Horse would be the pick this week.
USA
California
Status: OPEN, the recent snow has changed the game, looking pretty good out there.
Recent snow: Close to 1 m of fresh pow fell last weekend.
Coming snow: Consistent top ups through the week will freshen things up nicely.
Conditions generally: Pow Pow
Editor's Pick: Any of the Tahoe resorts, depending on what kind of terrain you feel like riding.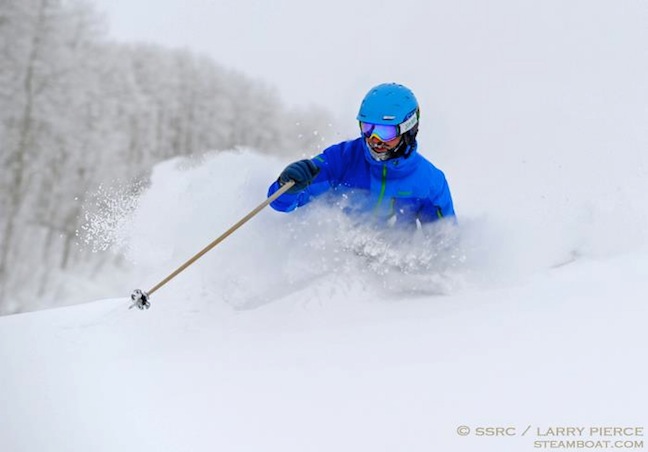 It got pretty deep in CO last week! Image:: Steamboat
Colorado
Status: Open
Recent snow: Colorado got delivered the good last week with a solid storm dishing up about 40-50 cm of new snow. Falls have continued over the holidays with another 20 cm or so falling over the last 48 hours.
Coming snow: Most fine, small falls possible but mainly cold and dry.
Conditions generally: Getting better after a dry start.
Editor's Pick: Breckenridge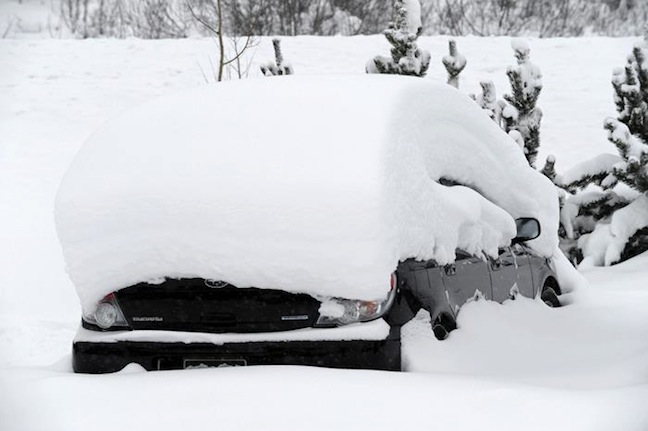 Guess he forgot to leave the wipers up? Image::Steamboat
Utah
Status: Open
Recent snow: A storm that hit last week dished up 3 feet of fresh powder, as of the time of writing it is dumping again..
Coming snow: 15 – 20 cm is expected to fall over the next 24 hours, then fine for the rest of the week
Conditions generally: Almost as good as it gets…
Editor's Pick: Park City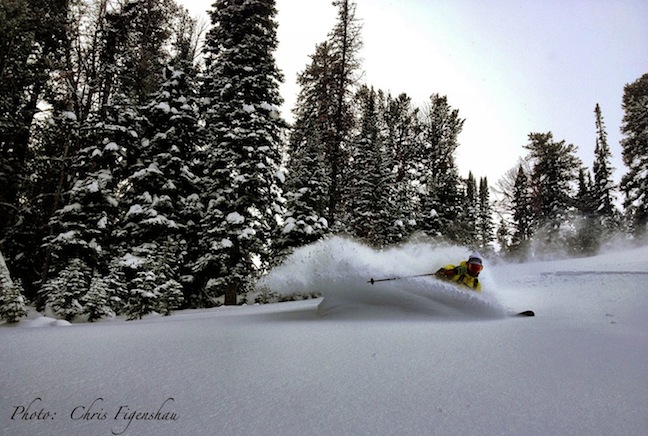 Steep and deep in Jackson Hole, just what the resort is famous for Image:: Jackson Hole
North West – Wyoming, Idaho, Montana, Washington, Oregon
Status: OPEN with plenty of snow..
Recent snow: A few inches of fresh snow over the last 24 hours. Last week saw some great snowfalls and it keeps getting better.
Coming snow: Some steady snowfalls in the lead up to new years eve, nothing crazy.
Conditions generally: The official Jackson Hole Snow Report uses the word "perfect"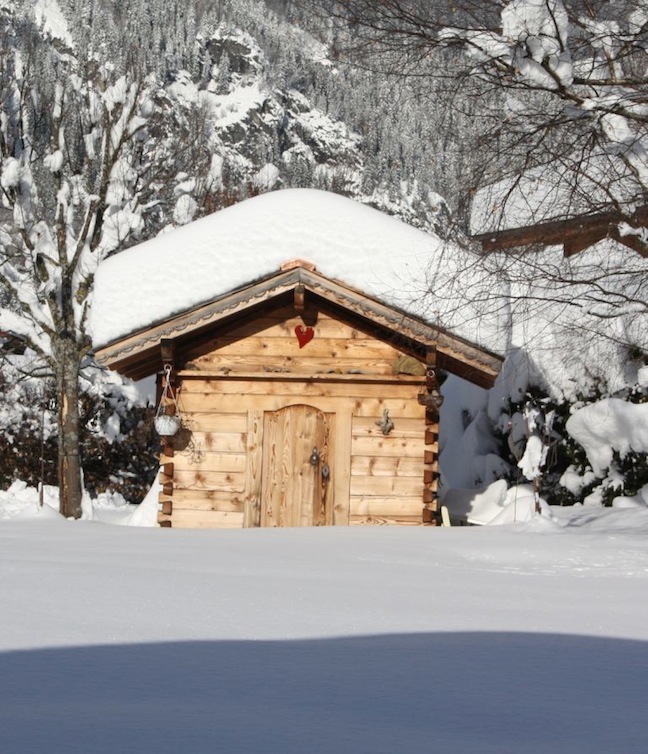 Quaint Chalets of Chamonix, covered in POW! Image:: Chamonix
Europe
After a solid couple weeks of snow falls things warmed up slightly in the European alps and this meant some rain fell up to the high alpine areas. Luckily this was short lived and the sun is now shining with temps remaining fairly mild. The pick of the area will be the higher resorts that managed to escape the damage. Italy faired best although they have seen less snow then some of the other regions
France
Status: Open
Recent snow: The warm temps saw mostly rain fall on the weekend.
Coming snow: Some heavy snow is falling at the time of writing although freezing levels are hovering quite high. Tomorrow's totals will be eagerly anticipated!
Conditions generally: Variable
Editor's Pick: The Three Valleys and Chamonix for NYE!
Austria
Status: Open
Recent snow: Not too much to report, mostly rain after the quite mild weekend.
Coming snow: 15-20 cm over the next 48 hours, freezing levels are dropping so the snow should be quite good.
Conditions generally: Soft and slow down low, powder up high.
Editor's Pick: St Anton
Switzerland
Status: Open
Recent snow: The unseasonable rain has wreaked havoc with the snowpack, no recent falls
Coming snow: Moderate snow over the next 24 hours.
Conditions generally: Variable
Editor's Pick: Verbier
Italy
Status: Open
Recent snow: Currently snowing, although totals are a little unclear right now
Coming snow: 20-30 cm expected over the next 48 hours.
Conditions generally: The mild temps affected the Italian mountains less then other areas in the alps. Mostly great conditions, better in the higher resorts.
Editor's Pick: Anywhere in the Dolomites.