14 August, 2010 – Sunshine in The Remarkables
August 16th, 2010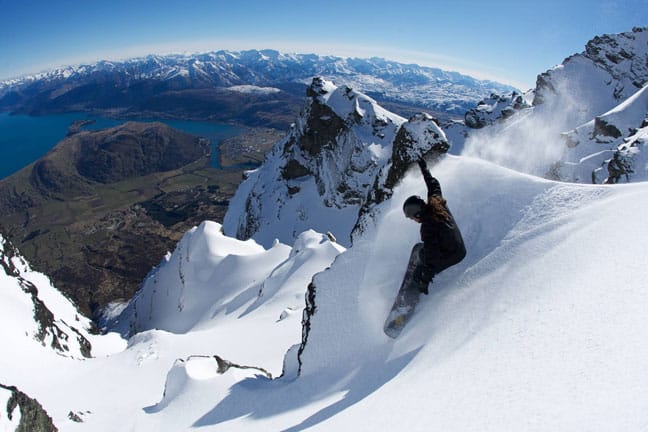 McCune getting in some last minute turns.
Snow Journal | Harro
Four weeks of sunshine was followed by rain and then finally some snow for New Zealand's South Island. All the resorts had some fun skiing to be had, although the majority of snow fell in the Canterbury resorts, Queesnstown and Wanaka didn't miss out and there was enough fresh snow to keep everyone happy.
Ryan 'Rydor' McCune dropped in to the Remarkables Resort near Queenstown for some last minute turns before boarding a flight back to his home town of Valdez in Alaska. If you've ever been to Queenstown you will notice the front faces towering above the town and up into The Remarkables – that's where he was dropping in!
The Remarkables lift accessed terrain is mainly intermediate runs, with fantastic hiking terrain into some epic steep back country, certainly catering for all levels.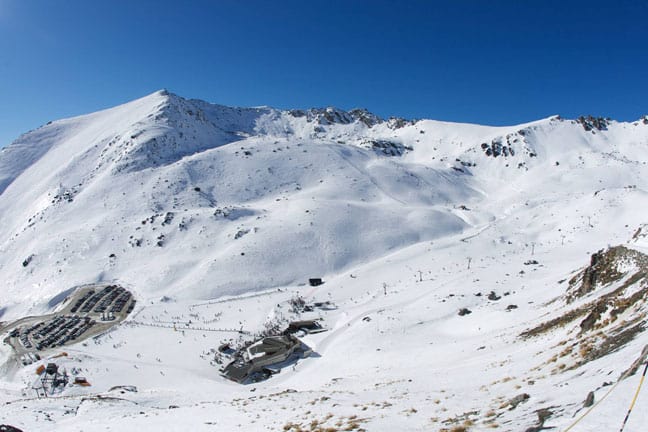 Not a cloud to be seen above the Remarkables.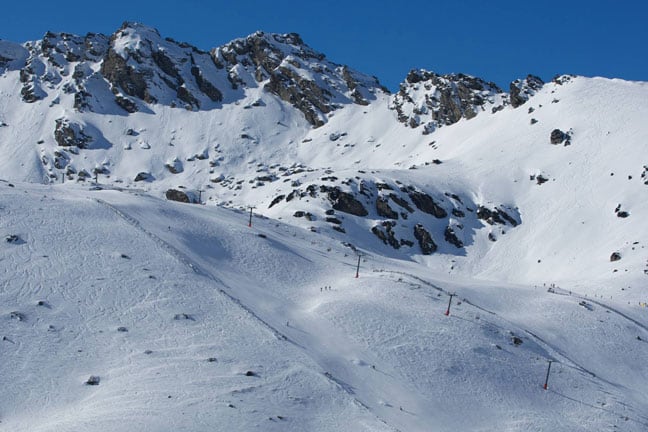 The Remarkables.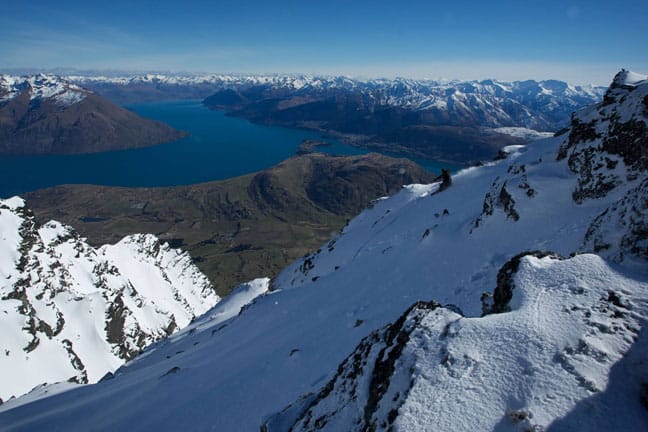 Not a bad view.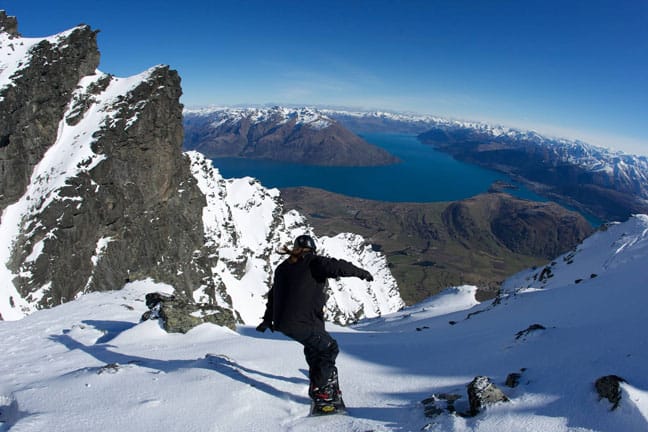 McCune searching for the perfect line.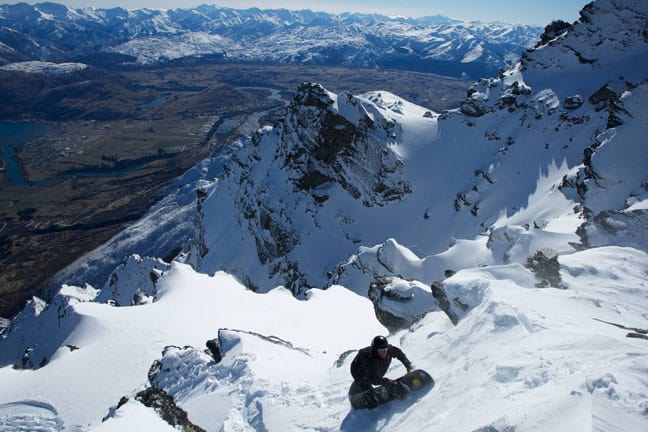 All the best lines require some effort.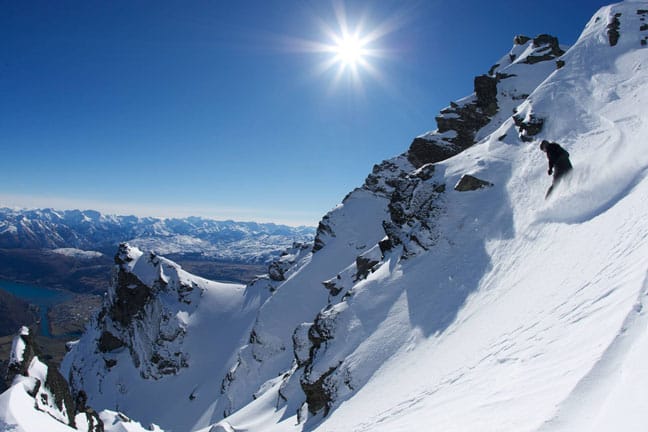 Blue sky, fresh snow – perfect.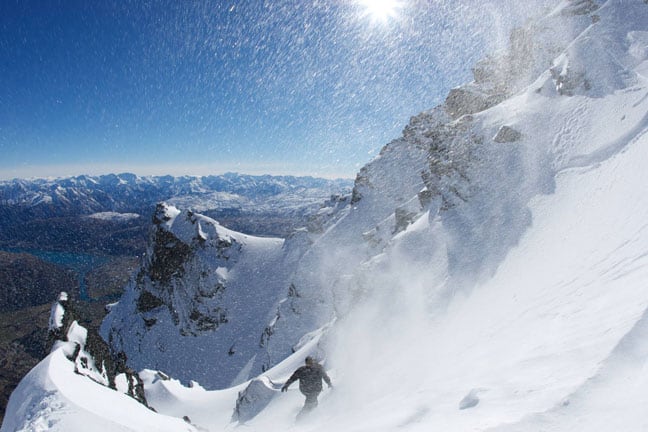 Powder halo.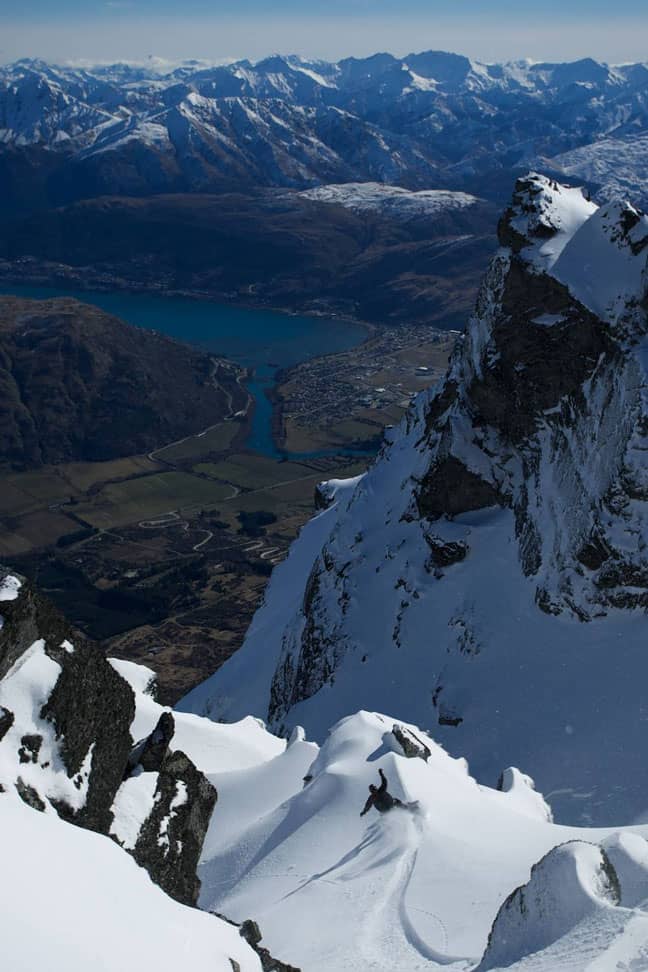 McCune making the best of his last day in NZ.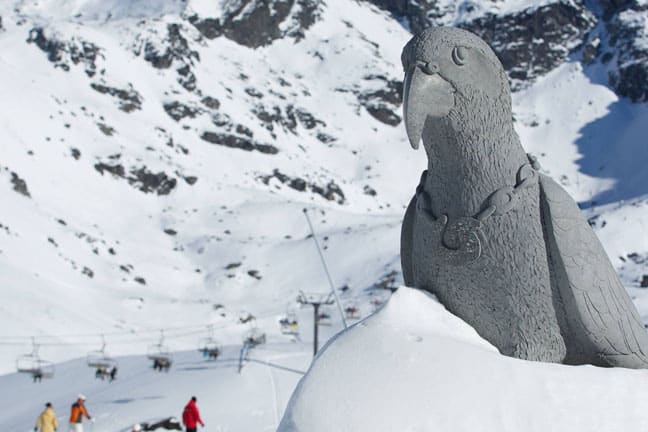 The eagle has landed.
The Remarkables forecasts,
snow reports and
live snow cams.