2 – 3 August, 2010 – New Snow Revitalises Buller
August 4th, 2010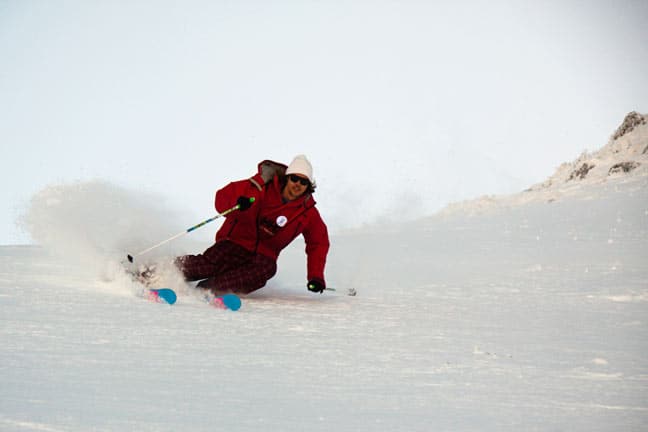 Watkin McLennan = angulation.
Snow Journal | Joey Corcoran
"It's gonna be a BIG August"
As the clock stuck 12 on Sunday the rain turned to snow. We couldn't wait for freshies in the morning, so we hit 'em up at night. A bomb drop over a liquor sign made it a great night for Buller's spirititual leader, Watkin McLennan.
After dumping for two days it cleared and on Tuesday I was joined by Local Buller Cab driver / Shredder Dan Dundas Watkin McLennan for the day's turns. The snow was great in some spots and as a whole the mountian was re-vitalised. Nice turns all over the mountian and the park is getting a re-build! Lovin it!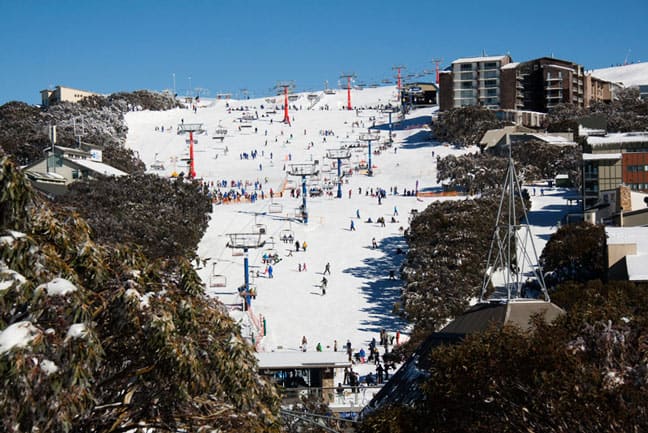 BLUE BIRD!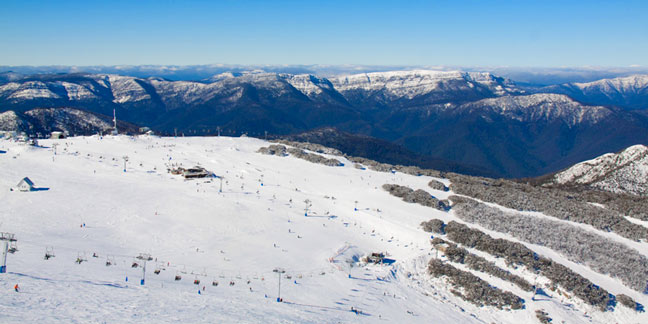 The View from the Summit.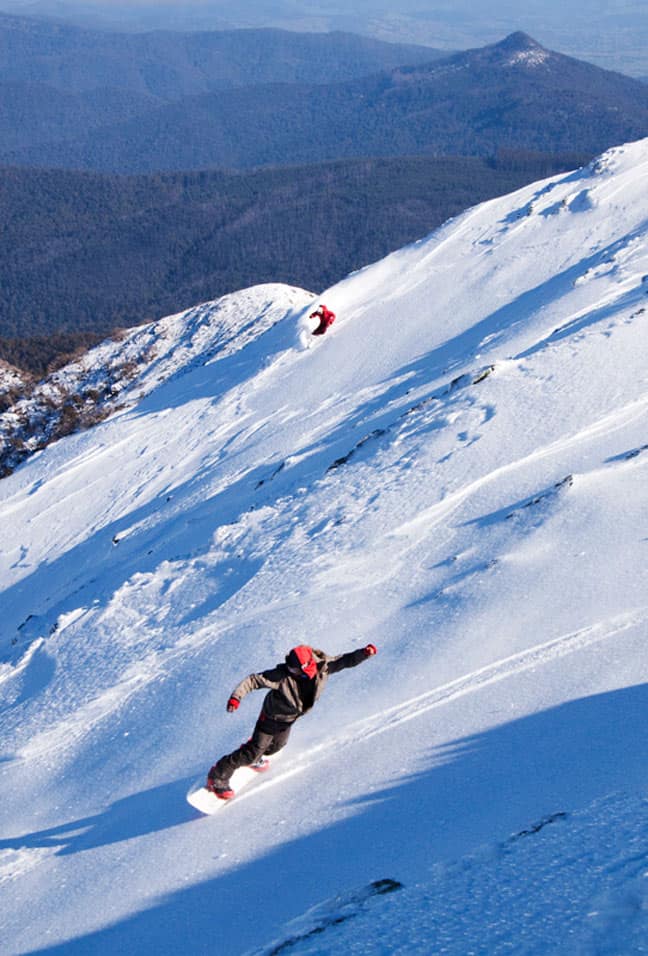 Watkin and Dan Dundas with some new age syncro turns.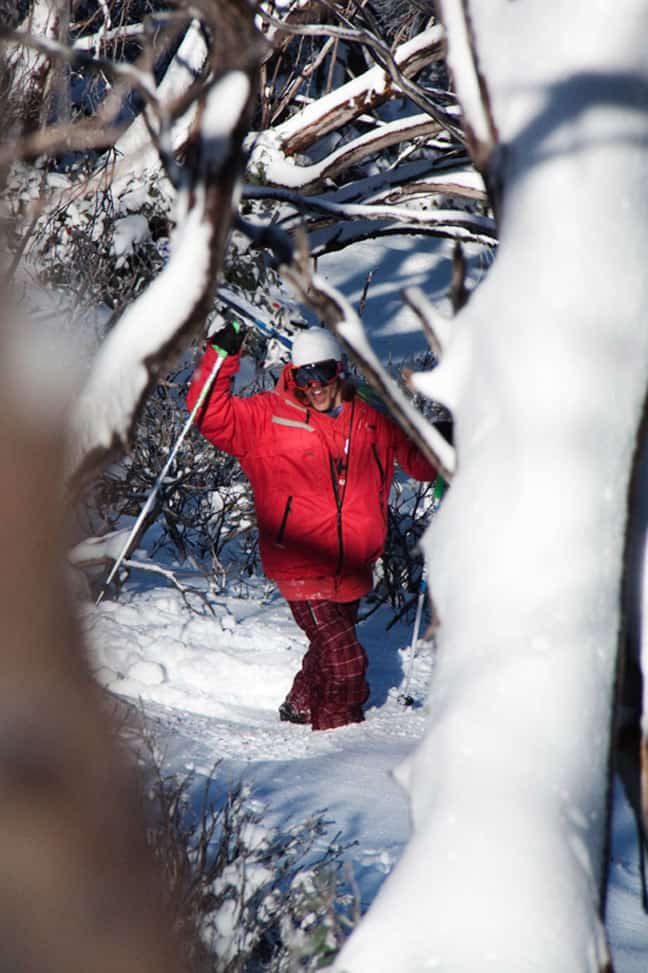 As Watkin said all July, "It's gonna be a big August".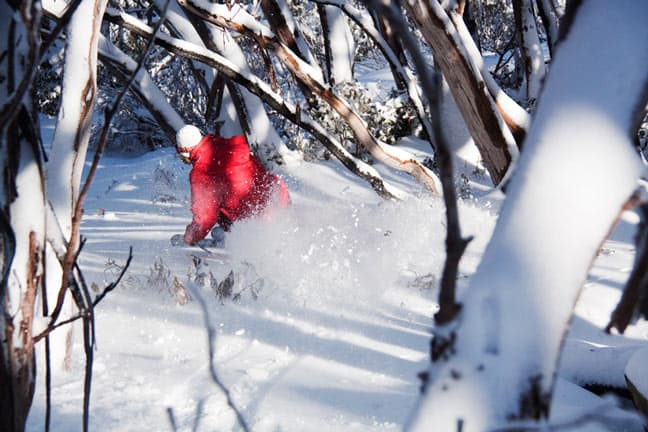 Tree skiing is back!
Mount Buller forecasts,
snow reports and
live snow cams.