2010 Aussie Snow Season Outlook
May 3rd, 2010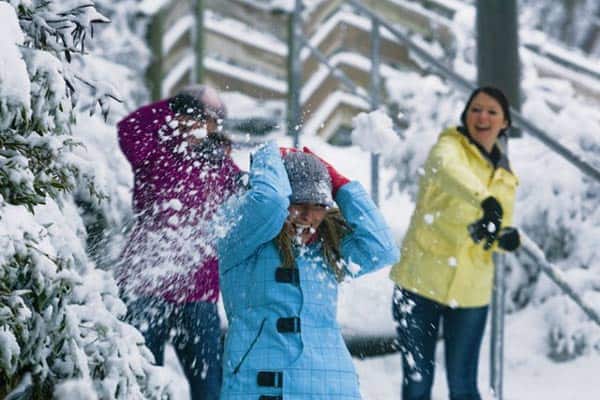 Will 2010 be a good year for snowballs? Image – Courtesy Falls Creek
Mountainwatch.com Meteorologist Aaron Cook puts his neck on the line predicting what the 2010 Australian snow season may look like.
It's early June. Temperatures are dipping, an extra blanket has just gone on the bed and many Australians are thinking about skiing. This is the time of year we all start to wonder what sort of winter it's going to be. Where will the snow fall? When should you book your time off?
As a meteorologist, this is when I start to see all sorts of forecasts about how much snow will fall over winter – and I don't pay too much attention to any of them.
The truth is that forecasting snow more than a week ahead is really hard to do. Any weather forecast that isn't straight up about how much uncertainty there is just shouldn't be trusted. On the other hand, beware of forecasts that are so general they sound like a horoscope.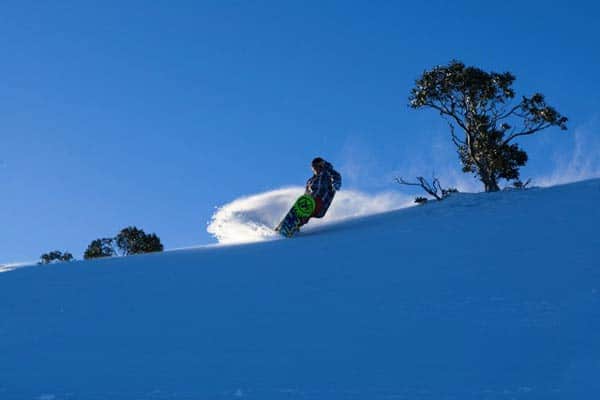 Fresh Tracks at Falls Creek. Image – Courtesy Falls Creek
To come up with a long range snow forecast, it makes sense to first look at the conditions that are needed for snow. Obviously we need it to be cold, so that snow doesn't melt before it can settle on the ground. Next, we need a good source of moist air to supply all the water needed for snow.
It turns out that in Australia, this is best achieved by weather patterns that lead to persistent westerly winds. Embedded in this westerly flow are cold fronts, and as they rise over the Alps the copious amounts of water vapour within them is squeezed out as snow.
Although big southerly storms are impressive, they're not essential. We don't need it snowing in Melbourne for good skiing at Falls Creek! It just has to be cold enough, with plenty of rain. The persistent westerlies do a good job of this.
The weather map below from Jun 30 last year is a decent example of this. Thredbo, NSW got about 50cm of snow in this moist westerly flow.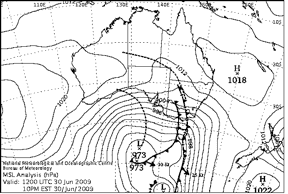 But it's not easy to predict whether we're going to get enough of these westerly conditions months in advance.
In Australia much of our seasonal variability is driven by whether we have 'El Nino' conditions or not. El Nino leads to higher atmospheric pressures over South-East Australia and generally less rain, whereas El Nino's opposite 'La Nina' leads to lower atmospheric pressures and more rain. So you would think that El Nino would be bad news and La Nina would be good news for snow.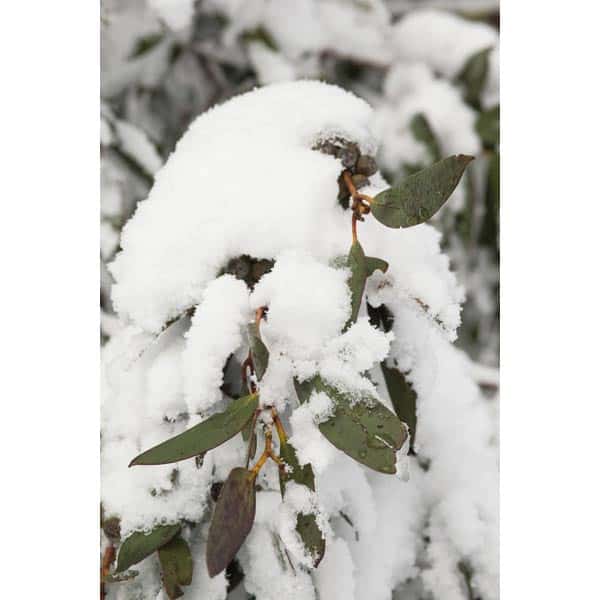 Snow on the snowgums. Image – Courtesy Hotham
Unfortunately, studies have shown the relationship between wind and El Nino over the Alps in winter is weak, so El Nino isn't a great tool for forecasting when we'll get those persistent westerlies. There have been El Nino years with great snow ('91,'92) and La Nina years that were below average ('98).
This winter, conditions are forecast to be neutral (neither El Nino or La Nina) as last year's El Nino dies off in a similar fashion to 1995 and 1983. The graph below (courtesy of Snowy Hydro) shows that '95 was a bumper year and '83 was average.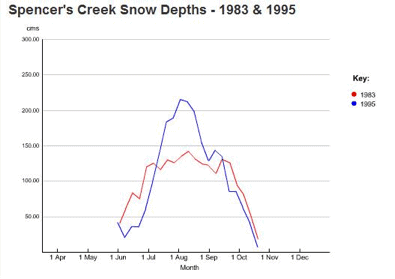 So where does that leave us? The Bureau of Meteorology's seasonal forecast for June to August says that the chance of more rain than normal over the Alps is only about 45%. They also think warmer than normal oceans will see above average temperatures. This isn't great news for snow, but there really is no strong signal for how the winter will pan out.
If I had to make a call, I would say we're close to the first big snowfall of the season. I'm sticking my neck out to predict:

If you think you have a different idea about what this season's weather has in store for our snow fields, email your thoughts to us and we may publish your article, for all to read. Email: info@mountainwatch.com
What about NZ? Read Aaron's predictions for New Zealand here
The winter season is getting closer. Follow Aaron's weekly detailed forecasts to know exactly when the snow will be coming.
Thredbo forecasts,
snow reports and
live snow cams.