2018 Japanese Snow Season Outlook – December Update
December 23rd, 2017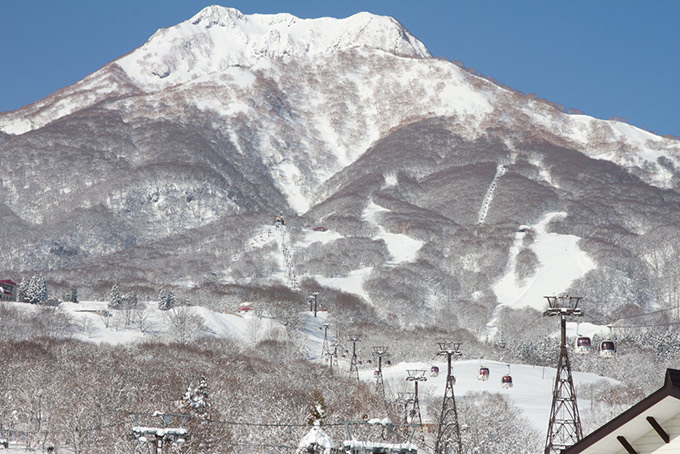 Mountainwatch | The Grasshopper
Presented by

As we head into December, Japan's ski resorts are starting to open, and it's time we took another look at the conditions and prospects for the 2018 season.
ENSO and seasonal forecast update
Weak La Nina conditions have now officially developed, and Japan's Meteorological Agency (JMA) and the USA's NOAA are in agreement that the most likely scenario is for these weak La Nina conditions to persist through the northern hemisphere winter.
As mentioned in my season outlook, La Nina is associated with more cold northwesterly flows and heavier snowfall, so we are erring on the right side of ENSO for more snow, which is great news early in the season.
The latest monthly forecasts have also come in line with this expectation for extra pow-pow. The JMA now indicate cooler than average temperatures for all of Japan and higher than average precipitation (snow!) for Hokkaido and northwestern Honshu from now through to 8 January. The European Centre for Medium Range Forecasting (ECMWF) December seasonal forecast agrees.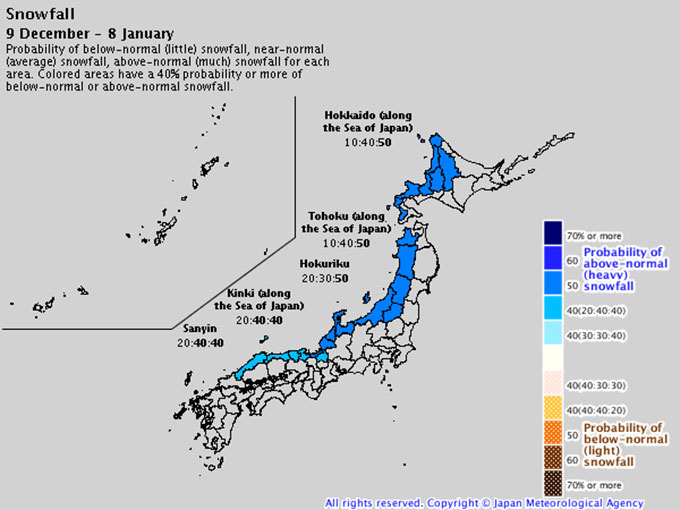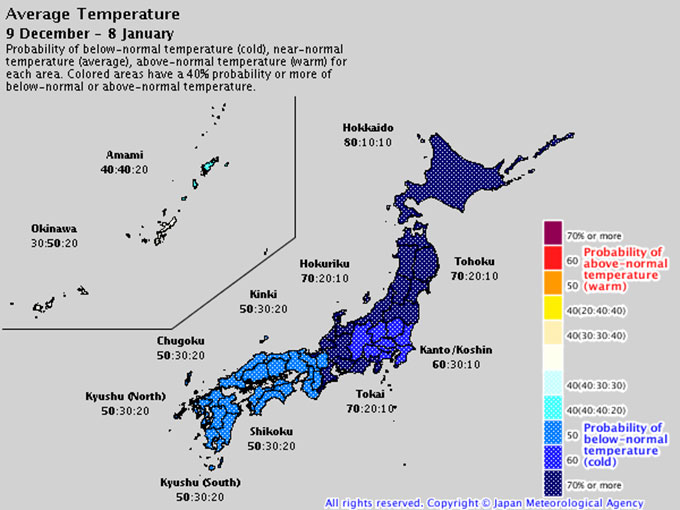 70% probability it will be colder than average and 60% probability it will be snowier than average.
Both seasonal forecasts are a little more bland for January and February, with temperatures and precipitation expectations closer to normal, perhaps a reminder that this time last year we were also looking at weak La Nina, but it's influence petered out pretty quick.
Arctic Oscillation
Along with the background La Nina conditions, The Arctic Oscillation (AO, described in my Japan season outlook) is currently negative and the set-up of a blocking high pressure over the Urals means cold air is streaming down from the northwest over Japan. Although the AO is expected to move back to neutral or more positive conditions in the coming weeks, forecasts indicate the blocking high over the Urals wants to remain, meaning the cold temps and precip are likely to persist for Japan.
When it comes to meteorological indicators, the more ducks we have in a row the better. So, with La Nina, JMA and EC seasonals, and the persiting Ural high indicating cold temps and more snow for Hokkaido and northwest Honshu we can expect the season to get off to a good start.
As we head into January the signals become more unclear, but that is often the way with long range meteorological indicators, the further ahead you look, the more things tend towards statistical normality. Although things like ENSO can tell us something about the background conditions in the atmosphere, and the tendencies for more or less snow/temps/any other meteorological condition you care to measure over a long period of time, in the end they can't tell us what the weather will be like. For that we need to keep our antennae tuned to the forecasts for the next 10 days.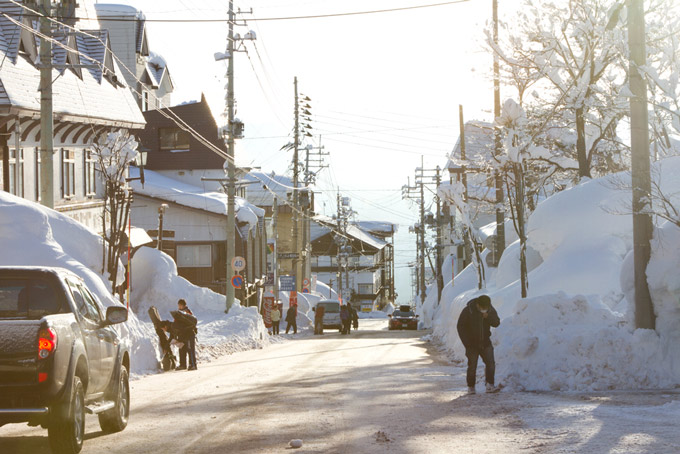 Myoko Kogen
Resort update
Sitting on the exposed southwestern arm of Hokkaido, Niseko resort has benefitted from the favourable set-up and already received almost 3m of snowfall, giving them a current base of just over 2m.
Further inland, Furano in central Hokkaido has also got off to great start, having received around 2.5m of fresh snow, giving them a base of 1.5m.
In the Myoko region of Honshu island, things are a little more average for mid-December. The popular Akakura Onsen resort opened on 9th December and reports 50cm on the ground. Given they expect about 13m to fall in an average season, this is just the tip of the proverbial iceberg. Check back at the end of the month and we will likely see their base up to three times as deep.
In conclusion, we're off to a great start in Japan and that's set to continue into the New Year. After that, conditions look most likely to be average or above average, and I expect Japan to live up to its moniker this season… The Land Of Too Much Snow. Awesome.

Sponsored by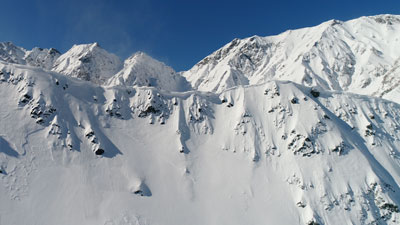 Save 15% at Wadano Forest Hotel – packages from $2,464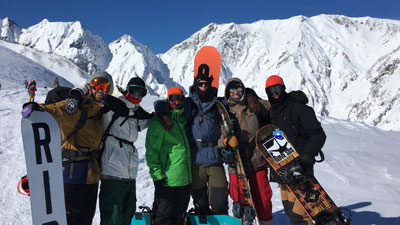 500m from the ski lifts at The Lab – 7 night packages from $2,464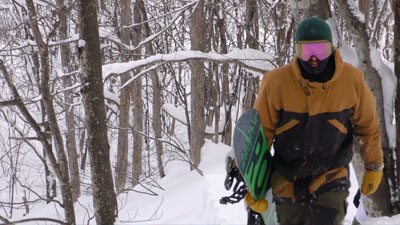 Niseko
7 nights at Owashi Lodge backpackers hostel – packages from $2,398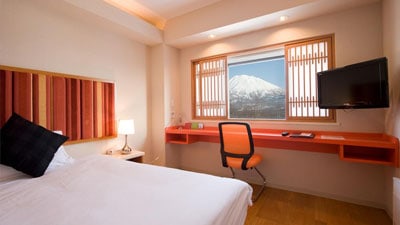 Niseko
7 nights modern accommodation at M Hotel – packages from $3,248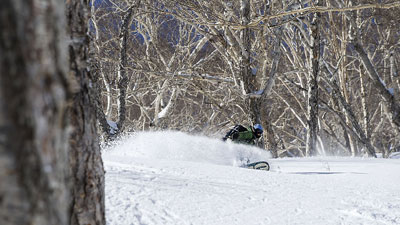 Myoko Kogen
7 nights ski package at the Yuki Dake Lodge – packages from $2,221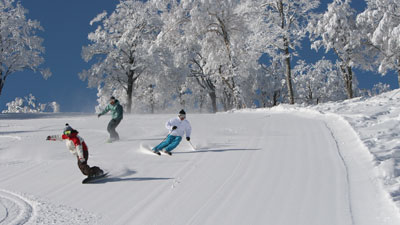 Myoko Kogen
7 nights ski-in ski-out at Furano Prince Hotel from $2,848
Furano forecasts,
snow reports and
live snow cams.
Hakuba forecasts,
snow reports and
live snow cams.
Niseko forecasts,
snow reports and
live snow cams.