2022 Mogul Ski World Victorian Interschools Snowsport Championships BACK at Buller
August 21st, 2022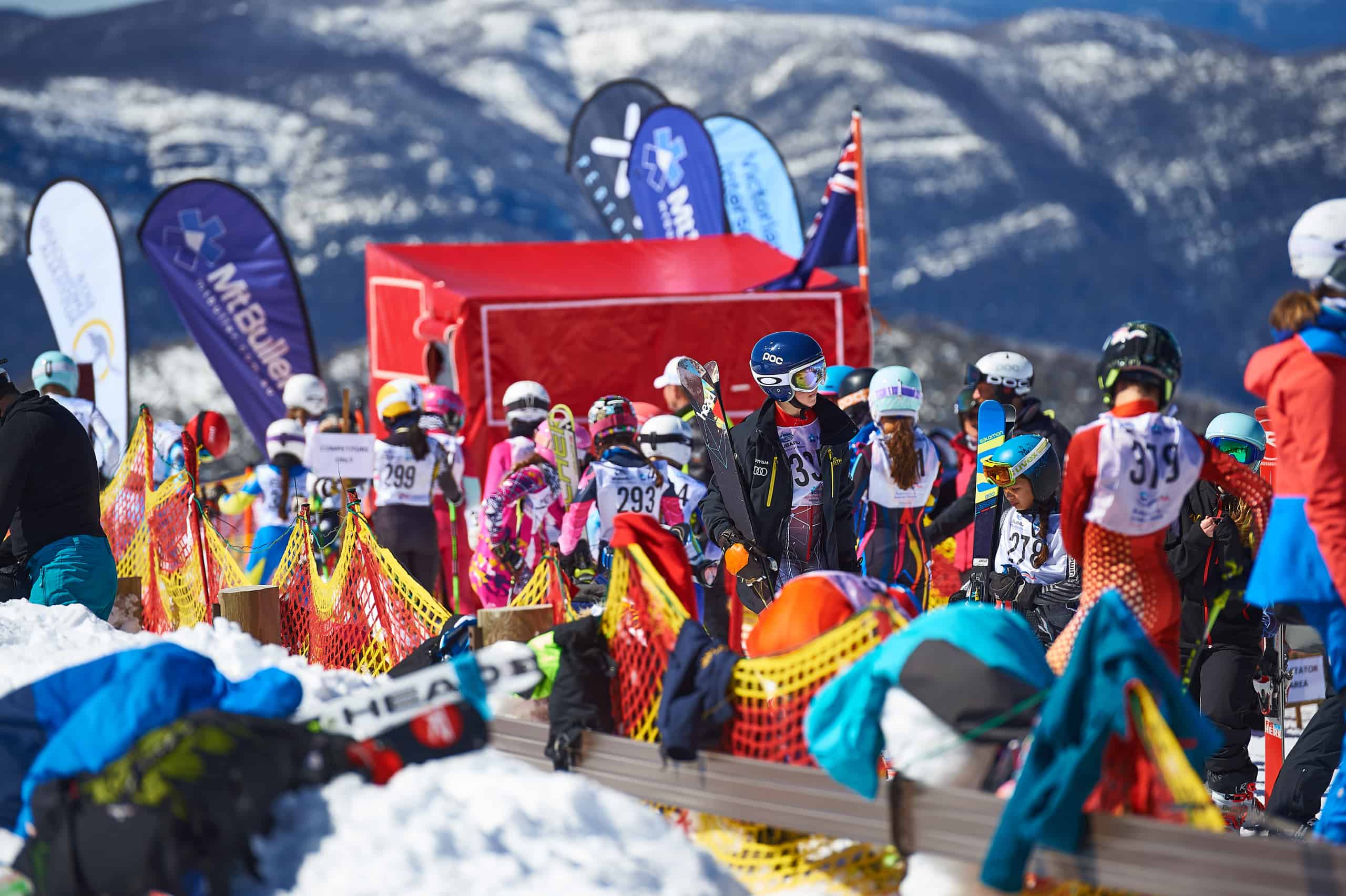 Mountainwatch | Press release
20 Aug 2022: Mt Buller celebrates the return of events and racing with the largest snowsports event in the state bursting onto the slopes of Mt Buller this Monday 22 August.
The 2022 Mogul Ski World Victorian Interschools Snowsport Championships will officially get underway with fireworks and an opening ceremony in Mt Buller's Village Square attended by hundreds of students from across Melbourne and the state across the week.
After the postponements of the 2020 and 2021 Championships Victorian snowsports athletes are excited to be competing again and sharing camaraderie on and off the race course.
Resort management CEO Mark Bennetts said, "The entire Mt Buller community is delighted to see our Interschools family back on the slopes, in lodges and venues bringing the buzz of Interschools energy back to our alpine village. It's fair to say everyone has already 'won' simply by being back in the resort together."
Buller Ski Lifts General Manager Noel Landry is looking forward to a busy and fun week on the ski area, "For the hundreds of kids and parents here this week Interschools is all about sharing a passion for skiing and snowboarding with mates.  I am grateful to the resort team behind the scenes pulling together to make it all go smoothly."
"It is so good to welcome everyone back to the Interschools after such a long hiatus," said Event Manager David Speirs. "The event is a really important one for so many people in our snowsports community. Victorian kids have missed out on a lot during the past two years and it will be wonderful to see huge smiles on faces and friends sharing time together again."
The tradition of snowsports interschools has been alive and well on Mt Buller since it began in 1958 and has gone on to foster a glittering line up of winter Olympians and world champions who started their journey at the Victorian Interschools; most recently Jakara Anthony, Scotty James, Britt Cox, Brodie Summers, Belle Brockhoff, Cam Bolton, Sophie Ash, Alex Pullin, Claudia Gueli and Anton Grimus.
As a precursor to the major week-long event the cross country division of the championships was held on the 7 August with great conditions for racing on the Tirol circuit on Mt Buller.  Over 330 competitors in over 575 event starts pushed their limits in the Cross Country Classic and skate Relay events. There were a lot of happy competitors, families and schools to be back taking part in Interschools events.
The 2022 Mogul Ski World Victorian Interschools Snowsport Championships will see a total of over 2700 competitors from 205 schools compete in over 5700 event starts.
More details at: www.vicinterschools.com.au