24 – 26 June 2010 – Snow in Queenstown NZ and Cardrona Opening
June 27th, 2010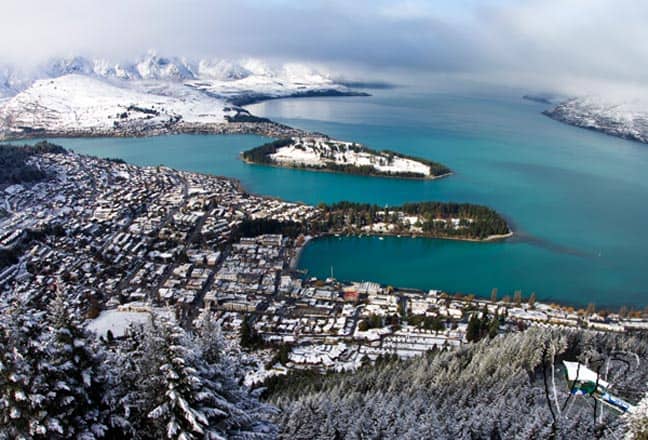 Queenstown, NZ covered in Snow June 24th.
Snow Journal | Photos by Vaughan Brookfield
The snow started coming down across the South Island of New Zealand on the evening of the 23rd of June. It was the continuation of a pattern of snow storms that has left resorts from Mt Hutt to Coronet Peak to Treble Cone boasting some great early season snow bases and very nice sunny powder days.
The Southern Island has had a cracker start to the season with Mt Hutt recording 60cms in 24hrs from the 23rd. The storm system even brought snow down to the town of Queenstown.
This weekend also signaled the opening of the final resorts of the Southern Lakes region including: Cardona, Treble Cone, The Remarkables and Snow Park.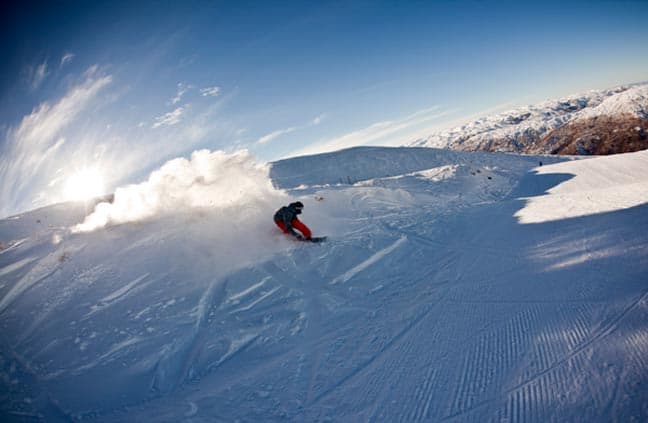 Stef Zeestraten hitting some fresh powder for opening day at Cardrona, June 26th.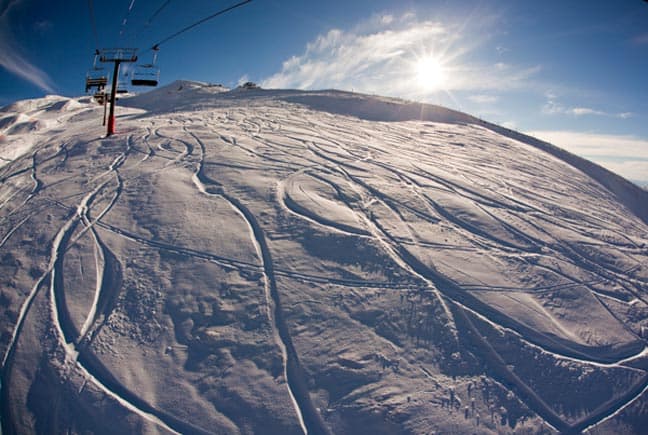 Early Season fresh track at Cardrona NZ, June 26th.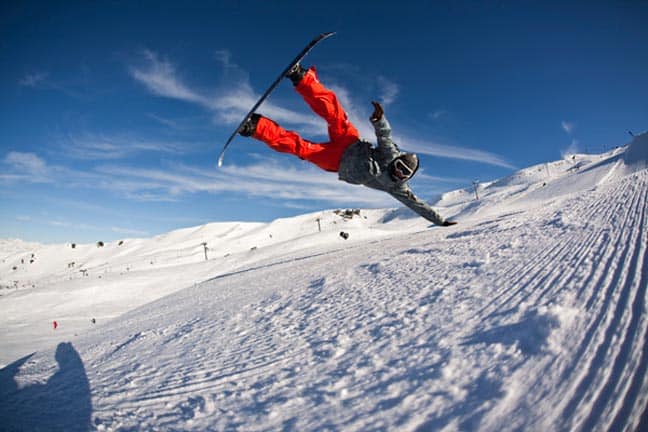 Cardrona opened with enough snow to have a decent terrain park. Stef Zeestraten with a high-speed hand plant spin, June 26th.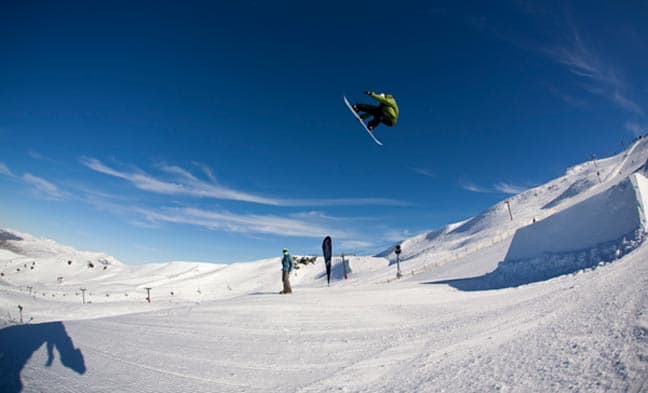 Cardrona opened for 2010 with a great terrain park thanks to all the natural snow. Jacob Koia 540 stalefish, June 26th.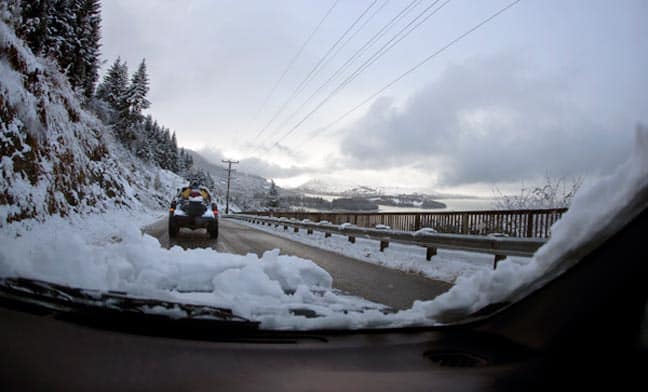 The mountains in NZ are mostly farmland, so if you can afford to import your own snowmobile and know a farmer with high alpine land, you can find your own private resorts. Ahead, two trucks with their own "sleds" on their way to rarely visited locations in the fresh snow above Snow Park NZ, June 25th.
Remarkables live snow cams.
Snow Park live snow cams.
Treble Cone live snow cams.
Cardrona forecasts and
snow reports
– so you can keep up to date with all the snow in the Southern Lakes are!
And for snow on the go, get our iPhone app or visit our mobi site. Check them out here
Cardrona forecasts,
snow reports and
live snow cams.