30 Years of Rip Curl Mountainwear – Giveaway – Limited Edition Freeride Airbag Vest
May 16th, 2017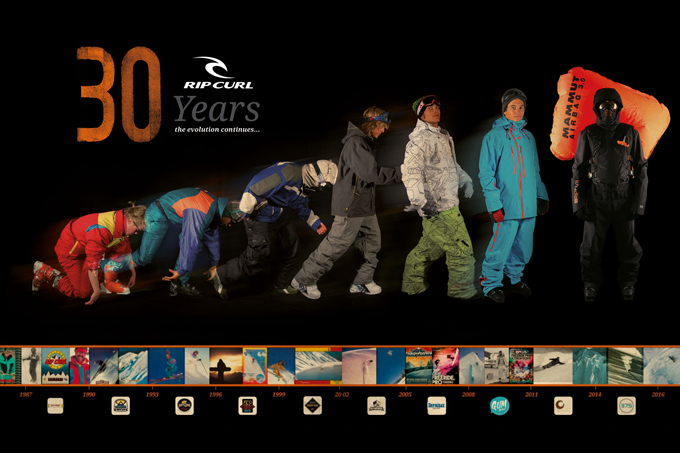 Rip Curl's evolved into a major player when it comes to mountainwear. Source:: Rip Curl
Mountainwatch | Matt Wiseman
2017 marks 30 years since iconic Aussie surfwear brand Rip Curl started producing high quality mountainwear. To mark the occasion, Mountainwatch in collaboration with Rip Curl will be giving away a limited edition freeride airbag vest valued at $1200AUD.
They may have a wave as their logo, but founders Brian Singer and Doug "Claw" Warbrick knew early on, that the same adrenaline they felt surfing could be matched on snow. 'The Search' thus took them far above sea level to mountains where surfers increasingly found themselves in Winter months. From joining the Mt Buller Ski Patrol for one Aussie Winter, 'The Search' eventually found them skiing all over the world in Chamonix, Canada, Chile, Alaska, New Zealand and beyond.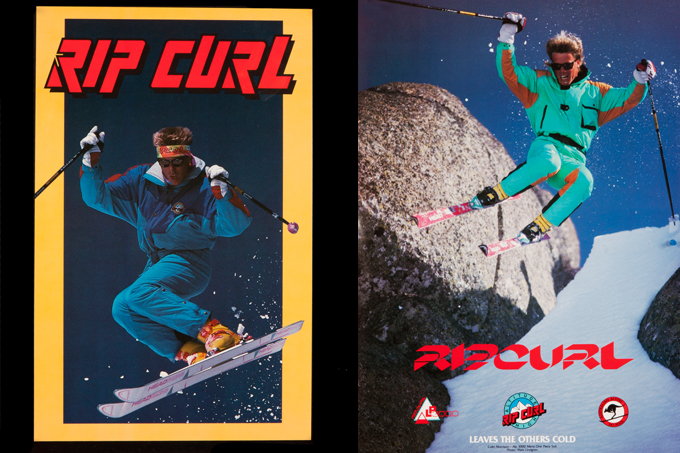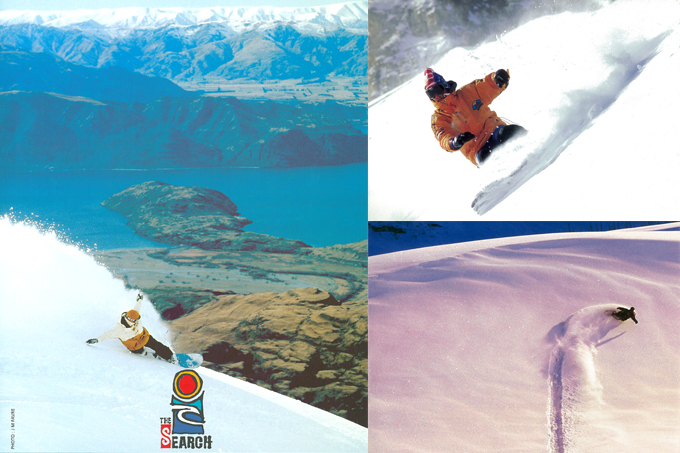 Rip Curl have been ticking style and function boxes since 1987. Source:: Rip Curl
Not only did the company search for higher peaks and powder, they simultaneously searched for ways to improve the rider's experience through their mountainwear. The result is such innovations as STL (stitchless technology), their super flexible Gum Series and the ultimate search outfit, a zip free one piece.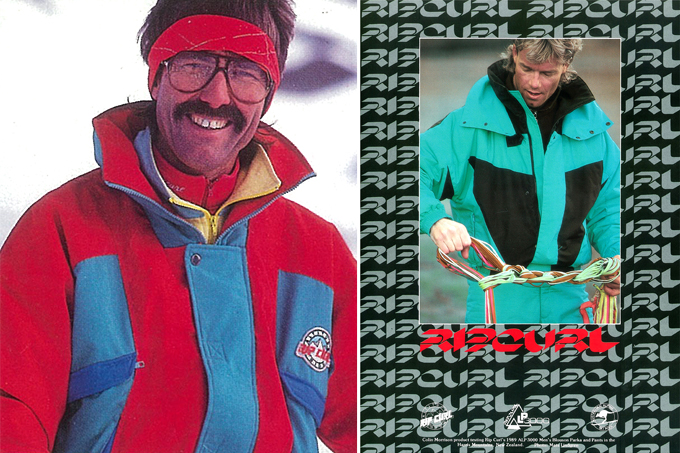 One piece and moustache fashion circa 1990. Source:: Rip Curl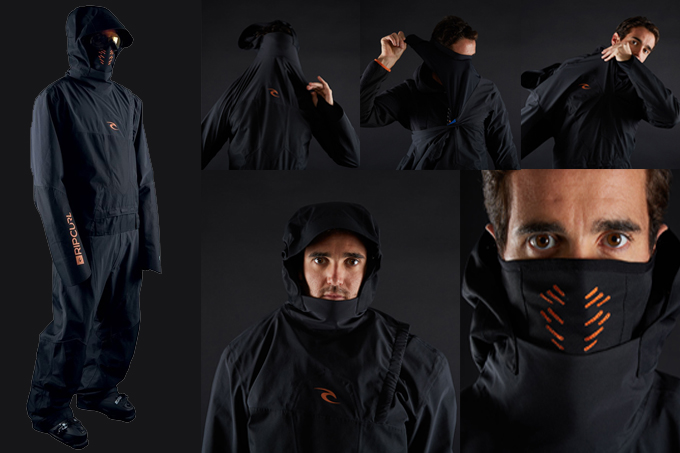 The revolutionary zip free one piece of 2017. Source:: Rip Curl
Rip Curl applied the same principles they learnt keeping surfers warm in cold water to their one piece, which is by far the most innovative on the market. The zip free system and zipperless entry is clearly inspired by modern wetsuits as is the unique combination of body mapping fabrics, that balance waterproofing, breathability, stretch and warmth.
The impregnable nature of the fully sealed one piece, makes it a fortress best suited for riders who want nipple-deep powder. Ultra stretchy 20/40k fabric also gives riders ultimate freedom in their movements. You'll also never get that sinking feeling when you leave your face mask back at the lodge, since Rip Curl have integrated one into their Ironman-esque super suit for you.
To complement the one piece and to further mark the occasion, Ripcurl have come up with the Freeride Airbag Vest. Not only this, but they've given us one to giveaway!
Designed and made 100% in France, there can be no doubt that the country's high stakes mountains (read Chamonix) contributed to the seriousness of the safety vest. 14 double density foam panels (5mm of cellular rubber foam combined with 3mm of BioFoam) aim to reduce the impact of a bad fall on your upper body. Whilst the collar entry system, inspired by bullet proof vests enables the perfect fit and prevents the 'bouncing' associated with a typical backpack.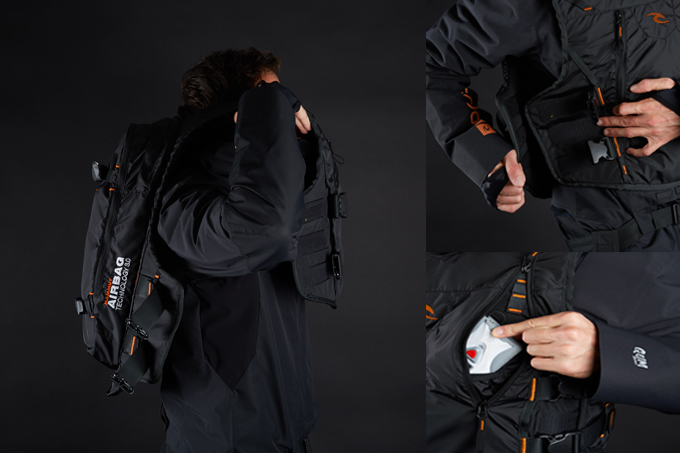 The limited edition Freeride Airbag Vest up for grabs and valued at $1,199.99 AUD. Source:: Rip Curl
As you'd expect from such a serious, high end product, it comes with all the features and space required for personal and avalanche equipment, such as a beacon compartment, phone compartment and straps to attach your ski or snowboard to. Most importantly the vest also accommodates a removable Mammut Airbag 3.0 system, which is said to be "the lightest, comfiest and most reliable airbag system on the market."
Learn more about the avalanche airbag vest here.
Enter now
Sorry, this giveaway has closed – stay tuned to see who won!
Read the competition terms and conditions here.