Australian Team Ready to Soar at Park & Pipe Junior World Championships
August 26th, 2023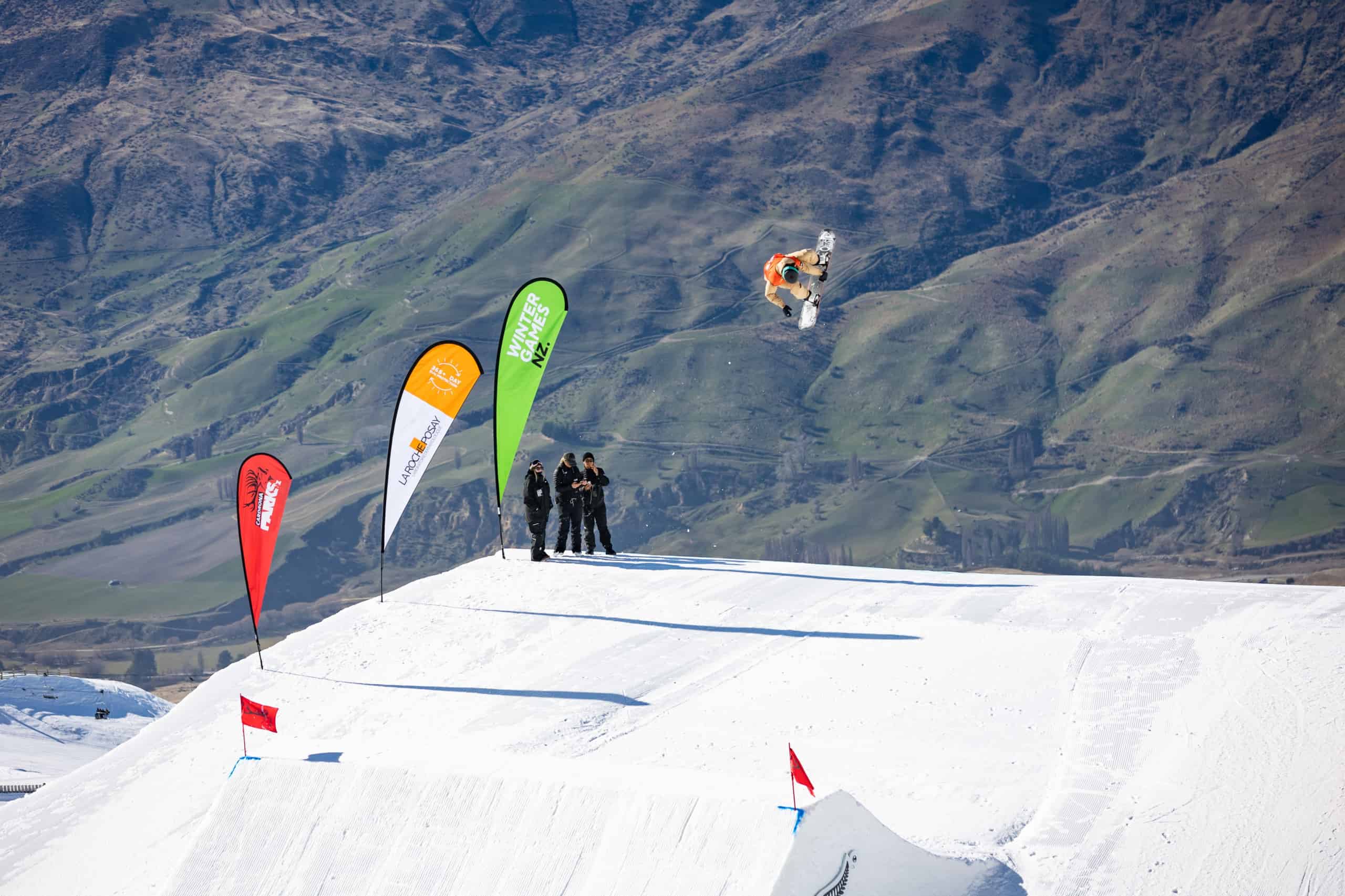 Mountainwatch | Press Release
A strong Australian contingent is currently in New Zealand for the FIS Park & Pipe Junior World Championships which kick off this weekend in Cardrona. The event forms part of the 10th annual Winter Games NZ between 25 August and 10 September, which also includes some Australia and New Zealand Cup (ANC) Alpine events at Coronet Peak.
Official training starts today ahead of the opening ceremony, with competition starting on Sunday with qualification for Freeski Slopestyle.
The Australian team consists of 12 snowboarders and eight skiers.
Seven of the 20 athletes are returning after competing at the 2022 Junior World Championships in Leysin, Switzerland: Jesse Parkinson (pictured), Joey Elliss, Jamie Ashcroft, Chelsee Kelley, Bella Caddy-Gammel, Jess McGregor and Josh Robertson-Hahn.
Parkinson and Robertson-Hahn also competed at Klaeppen, Switzerland in 2019 and are back for their third Junior World Championships.
Parkinson is the only athlete World Cup experience in the team, while Daisy Thomas won the World Rookie Tour Finals earlier this year in Italy.
Australia last featured on the podium at the 2017 Park & Pipe Junior World Championships when 2022 Olympic bronze medallist Tess Coady won slopestyle and big air gold.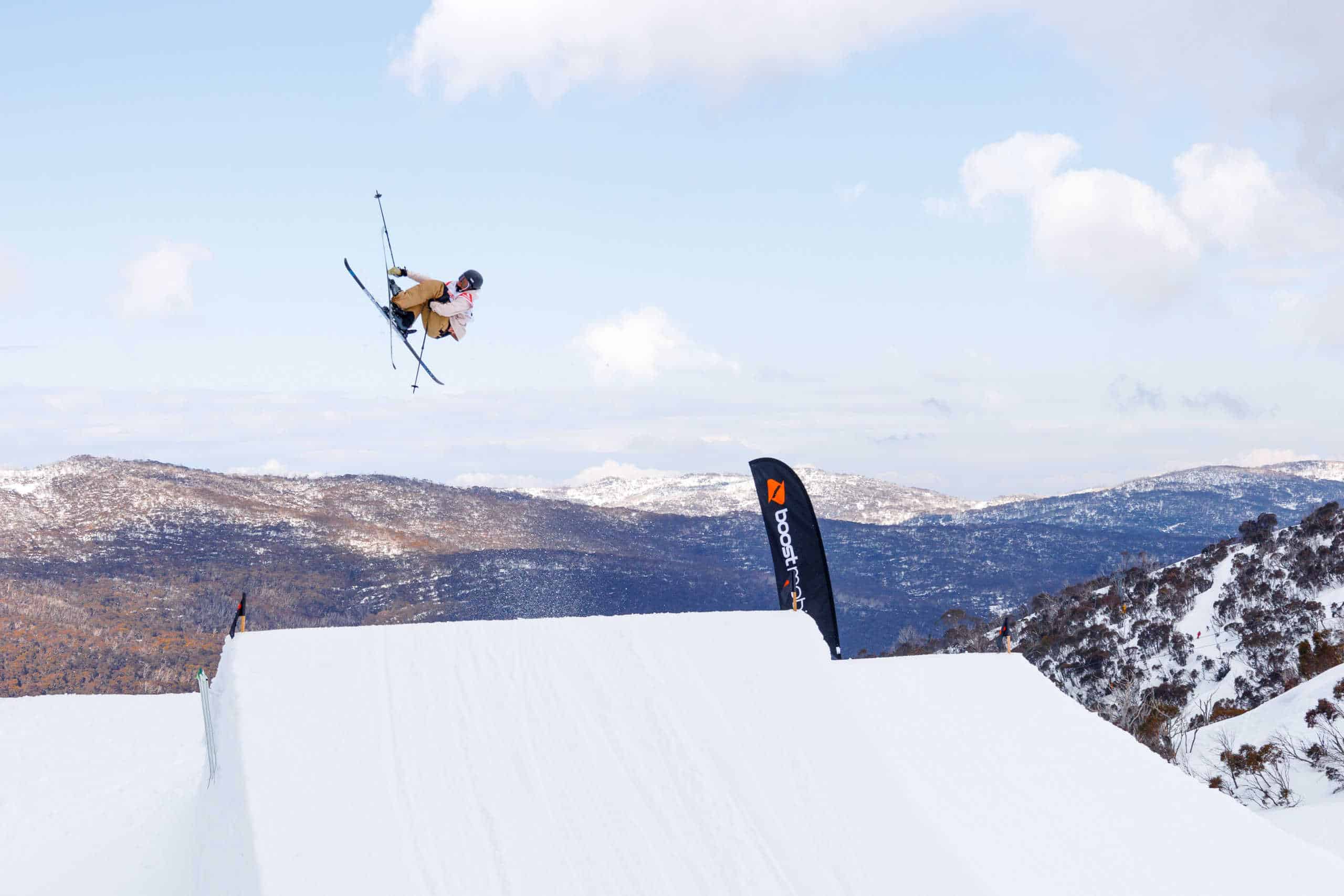 Snow Australia Performance Health & Talent Manager Ben Bond said the Australian contingent is ready to go with positive signs ahead of the event.
"It has been an encouraging preparation period for our team this year," said Bond. "Despite not having a bumper season domestically, the group came together weekly in the lead-up to the event with a Junior World Championships specific airbag session.
"It was a great way to start building some momentum as a team, which is evident already on the ground here in Wanaka.We held a team launch dinner in Wanaka upon all arriving with almost 40 athletes, parents and support staff coming together."
Bond said the team consists of athletes all at different stages of their junior careers, with individuals all targetting different outcomes from the event.
"We have a vast range of experience levels on the team," said Bond. "For some young athletes it is their first international FIS event, but for some this will be a very familiar environment.
"Structured skill development is so important for athletes at this stage of development, but so is exposure to appropriate levels of competition.
"Learning to compete under pressure is as important intangible quality as any, and all athletes will have a chance to practice that skill over the next fortnight. Most of all we hope everyone stays happy and healthy and are looking forward to an electric couple of weeks here in Wanaka and Cardrona."
2023 FIS Park & Pipe Junior World Championships
Cardrona NZL
Sunday 27 August
Freeski Slopestyle Qualification
Monday 28 August
Snowboard Slopestyle Qualification
Tuesday 29 August
Freeski Slopestyle Final
Snowboard Slopestyle Final
Friday 1 September
Freeski Big Air Qualification
Saturday 2 September
Snowboard Big Air Qualification
Sunday 3 September
Freeski Big Air Final
Snowboard Big Air Final
AUSTRALIAN TEAM
Freeski Slopestyle & Big Air
Female: Elise Tate, Daisy Thomas, Sian Townsend
Male: Jamie Ashcroft, Joey Elliss, Aidan Laing, Toby McIlwaine, Kelan Towns
Snowboard Slopestyle & Big Air
Female: Bella Caddy-Gammel, Freya Hammerlein, Ally Hickman, Chelsee Kelley, Jess McGregor, Halle McRae
Male: Milo Botteril, Taj Curran, Brock Ibbotson, Jesse Parkinson, Josh Robertson-Hahn, Zephyr Whitelaw-Holmes
NOTE: Four athletes selected for snowboard halfpipe will not feature after the discipline was cancelled. James Peake and James Garth were also selected but will not compete at the event. 
FIS Park & Pipe Junior World Championships – Australian Medals
Davina Williams, 2nd Women's Ski Halfpipe, 2003 Marble Mountain CAN
Davey Bowe, 2nd Men's Ski Halfpipe, 2003 Marble Mountain CAN
Nathan Johnstone, 2nd Men's Snowboard Halfpipe, 2010 Cardrona NZL
Emily Arthur, 3rd Women's Snowboard Halfpipe, 2014 Chiesa in Valmalenco ITA
Tess Coady, 1st Women's Slopestyle, 2017 Spindleruv Mlyn CZE
Tess Coady, 1st Women's Big Air, 2017 Spindleruv Mlyn CZE