A Close Up of the Athletes of Light the Wick and Deeper
May 13th, 2011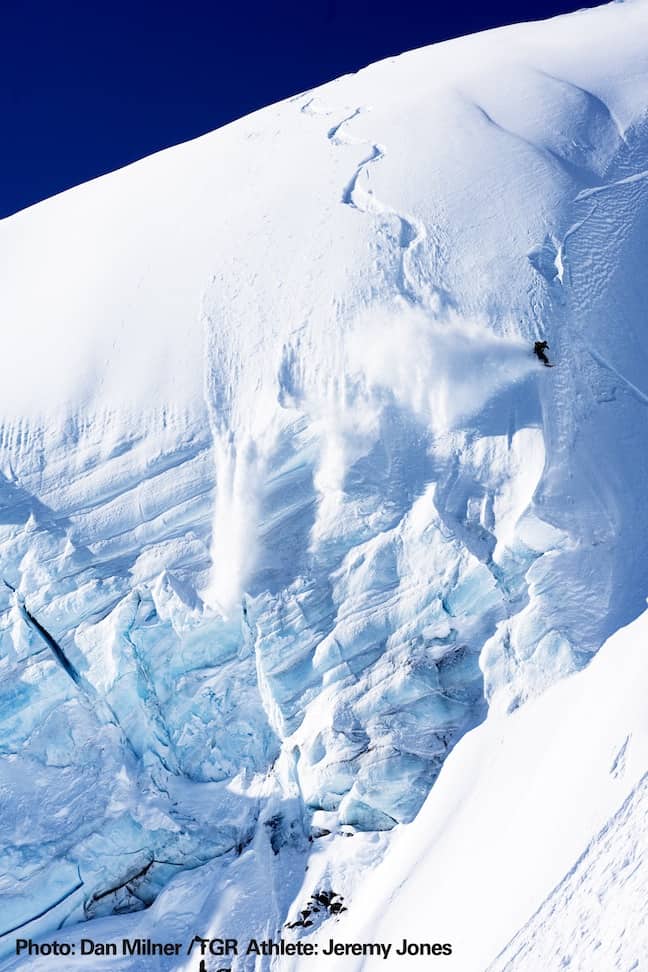 With the Australian premiere screenings of both Teton Gravity Research's "Deeper" and "Light the Wick" just under a week away it is time to take a brief look at some of the films' most notable athletes.
Jeremy Jones:
In a career that has spanned nearly 20 years, Jeremy Jones has starred in over 25 film segments and received numerous professional and peer voted awards to establish himself as the world's preeminent big mountain free rider. In his latest project, working together with Teton Gravity Research, Jones has once again pushed the boundaries of big mountain riding to produce the ground breaking film "Deeper". The "Deeper" project was founded in Jones' unwavering desire to perpetuate the joy and excitement he finds in snowboarding. These feelings are something that anyone who has ridden on snow can relate to, and sees him riding unthinkable lines in Alaska, Antarctica and other untouched mountains across the globe. In addition to snowboarding, Jones is well recognised in both business and political circles. He has recently established his own personal brand, Jones Snowboards and is also the founder of Protect Our Winters (POW) which serves to lobby government and corporate groups to effect policy on climate change. In addition to all this Jeremy is also a passionate climber and surfer and above all else a dedicated father.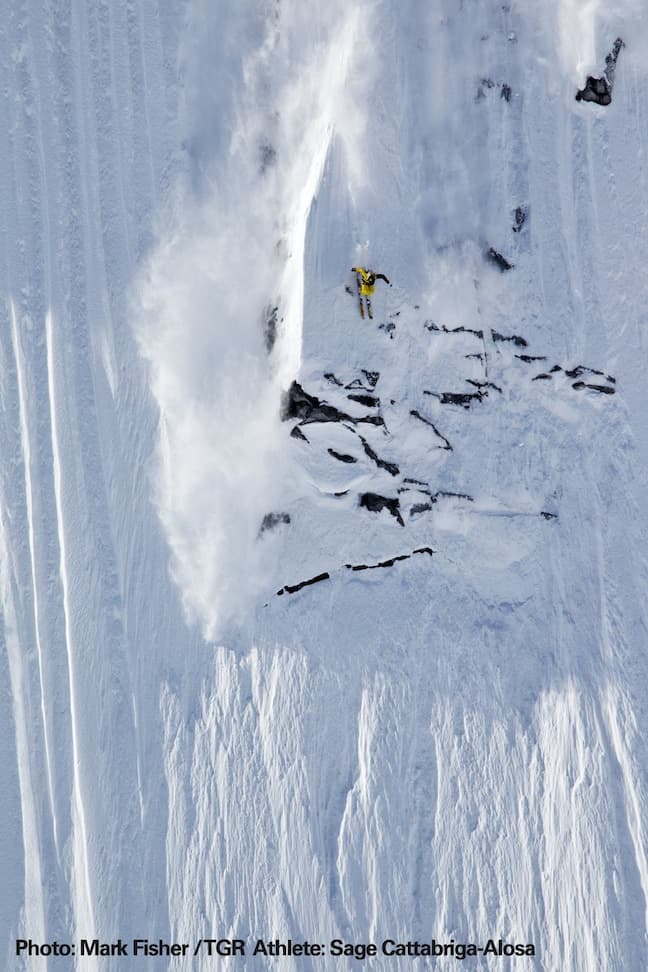 Sage Catabriga-Alosa:
Since being awarded Powder Magazine's Breakthrough Athlete award in 2003, and Best Male Performance the following year, Sage Catabriga-Alosa has lead the Teton Gravity team from strength to strength. Sage's continued success undoubtedly stems from his unique ability to blend all aspects of skiing into stunning and creative lines. Most notably to combine park styled tricks with back country features. These feats more often than not leave his audience in sheer disbelief and set Teton Gravity Research films apart from the rest.
That said, Sage remains a humbled and dedicated athlete. His commitment to skiing is no better seen than in his efforts to improve his trick repertoire in "Light the Wick", which culminates in a stunning Flat-3 over an immense Alaskan crevasse gap. And yet in spite of this he still finds no greater joy than in seeking out powder turns and enjoying skiing simply for the love of it. He is undoubtedly a mature and well respected ambassador for TGR.
Byron Wells:
Widely known for his starring role in the popular TV series Winter of Wells, Byron Wells was recently able to make his film debut in Teton Gravity Research's latest film "Light the Wick". His performance in the ground breaking final segment, which was shot in RedOne 3D (3D screenings not available in Sydney) marked the end to what had been a successful season for the young 19 year old New Zealander. In 2010 he had firmly established himself on the Northern Hemisphere competition scene, including events like the Dew Tour and Winter X games, and began to challenge many of the sports biggest names. Whilst best recognised for his performances in the half pipe he also exudes talent and confidence across all disciplines of the sport. Remarkably Byron is able manage all this whilst upholding a fierce competitive rivalry between himself and his older brother Jossi Wells.
This past Northern Hemisphere winter Byron has again been working with TGR, this time on a shoot in Iceland for the upcoming film "One for the Road". His performance will undoubtedly once again be a stand out and many local skiers will keenly follow his progress.
To catch all these athletes in action, as well as many other stand out performers, be sure to grab your tickets to Teton Gravity Research's "Deeper" and "Light the Wick". The films are screening on the 20th and 21st of this month at the Seymour Centre in Sydney. Tickets can be purchased online through this link(http://sydney.edu.au/seymour/boxoffice/program_TGR.shtml).
Look out for ticket giveaways all this week on Mountainwatch's facebook page!
For more information on the films and athletes click here and be sure to visit Teton Gravity Research's website www.tetongravity.com/