A Snow Gaijin's Guide To Japan – Some Do's and Don'ts
December 2nd, 2019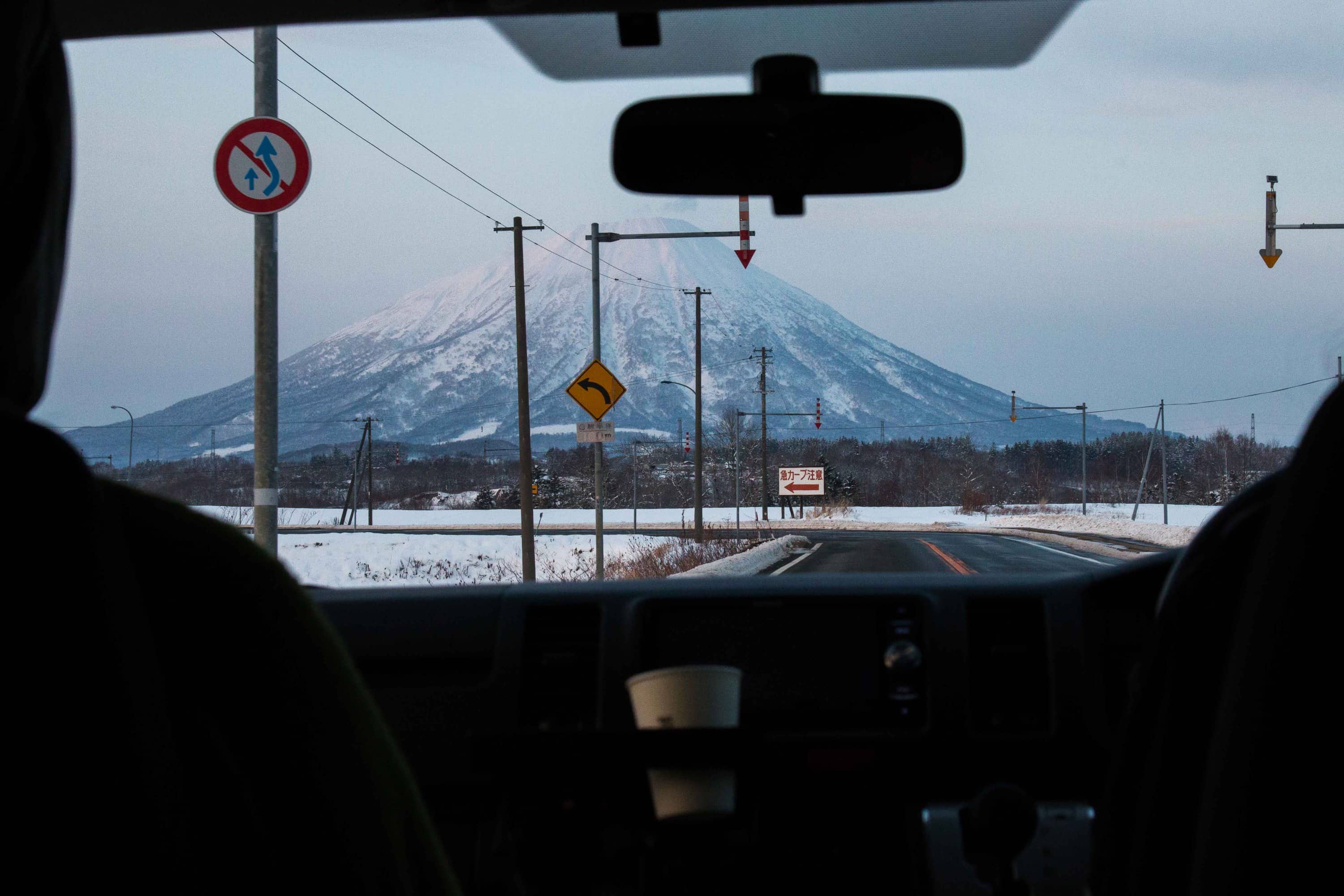 Mountainwatch | Matt Wiseman
Once I bought baby formula from my local supermarket in Kutchan, Japan thinking it was iced tea. I only realised once the glass I poured myself was half empty (literally and metaphorically) and I consulted the back of the bottle with Google Translate and noticed the icon of a baby tucked away in the corner of the wrapper. I'd bought two litres so naturally I gave it another go before decidedly pouring it down the sink…
I'm not really sure why I'm mentioning this. I guess partly to get it off my chest and partly to help other poor souls from making the same mistake. Now that I think about it, there are a lot of mistakes to be made in Japan – part of the fun when travelling after all – and while, despite my chagrin, confusion over iced tea ranks pretty low on the list, here's a couple other amusing and some more serious blunders to stay away from on any trip to the land of the rising sun/falling snowflake.

Don't:
Before we get to the fun things to do, here's a couple of things I learnt not to do in Japan.
1. Don't: buy iced tea – or any other mysterious brown liquid (except Sapporo/Asahi) for that matter because of aforementioned reasons.
2. Don't: drink (too many) Strong Zero's. – Not many people repeat a night on the Strong Zero's and for good reason. Strong Zero does not stand for strong and healthy and zero hangover the day after consumption. I'm pretty sure it actually stands for zero sugar but that's irrelevant. If there are two guarantees in Japan, the first is that it is guaranteed to snow and the second is that Strong Zero's are guaranteed to give you a hangover. If these were readily available in Oz for the negligible price of around 100yen we'd be in some serious trouble. Japan's reigning satirical news site summed up the strong zero situation pretty well here.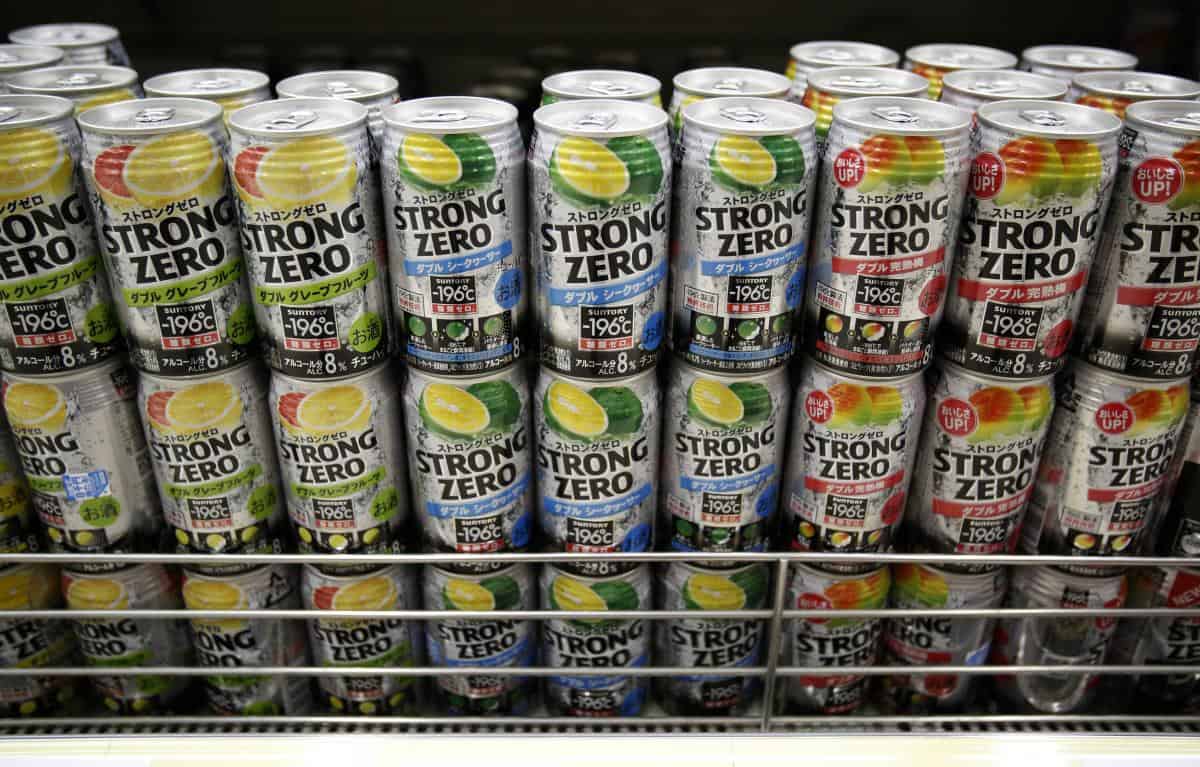 3. Don't: confuse sweet red bean paste with chocolate when buying donuts. This one is guaranteed to be a little controversial but red bean in my humble opinion is a certified Gaijin trap. Some love it though so don't let me stop you from tucking into a few bean filled pastries.
4. Don't: tip. This may seem like a typo but tipping is pretty antithetical to the Japanese culture. Accept the handful of one-yen shrapnel or risk being chased down the street (it happens).
5. Don't: ski on the road. Now we're getting to the less silly end of the list and there's a few things that you really shouldn't do in Japan out of respect. One of those is ski on the road. While it sure is a novelty to be able to, it's not a good look.
6. Don't: wear shoes inside. As a general rule kick your shoes off at the door when visiting Japanese homes and business. This can even apply to eating out at many restaurants in snow towns. As a further point, bathrooms have dedicated bathroom slippers so if you see some slippers outside a lavatory slip 'em on.
7. Don't: have a swordfight with your chopsticks. I've seen this and it's not a good look for gaijin. A couple other chopstick rules are not to point with them, not to pass food from chopstick to chopstick and don't rest chopsticks vertically in food.
8. Don't: expect to find many rubbish bins around the place. Furthermore, don't use this as an excuse to litter – convenience stores often have a bin inside you can use.
9. Don't: eat on the go or eat/drink in convenience stores. It's generally considered rude to eat while getting from A to B in Japan but more importantly, definitely don't eat inside convenience stores like Lawson, Seicomart or Family Mart and don't drink in them either – I'm especially referring to those who crack open and down their Strong Zero in the store.
10. Don't: be scared of pushing all the buttons on the toilets. Actually, be a little scared. Along with the bidet you may stumble across a button that plays soothing rainforest or ocean sounds.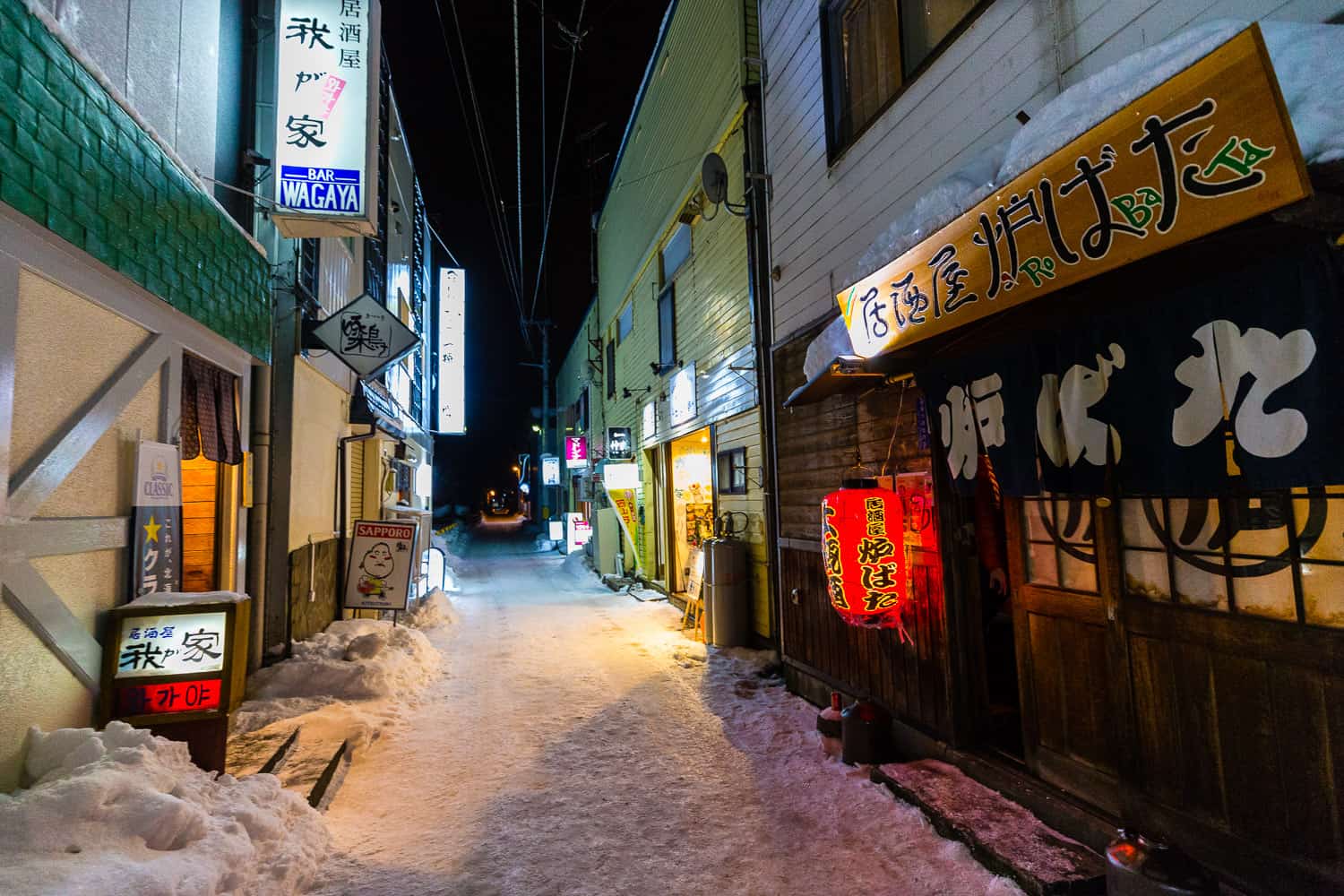 Do:
Now we've been through a couple of the more cultural faux pas, here's a couple things to give your Japan trip a kickstart – some obvious and some less-so. Let's start with the former…
1. Do: take powder skis or board. I took a pair of 120mm pow skis and my 95mm all mountain skis for my first season in Niseko. I skied the all-mountain skis my first afternoon riding there and didn't touch them again for 3 months. Pow specific equipment is not to be missed, and if you don't own any, it's certainly a worthwhile exercise to demo a pair for a day and experience the difference.
2. Do: make use of the Black Cat (Yamato Transport) Service. The black cat service is one of the most useful travel services in all of Japan as it lets you send your own luggage anywhere in the country – for example an airport, or your next ski resort destination ahead of yourself.
3. Do: consider organising your International Drivers Licence and hire a car. Hiring a car to hop around resorts – whether around Hakuba utilising the Snow Chasers Pass or ducking between Niseko, Rusutsu and Kiroro on Hokkaido – can really make a trip to Japan and help escape crowds. It also gives you the freedom to visit local towns and Onsens for a more authentic experience than being stuck in a resort village.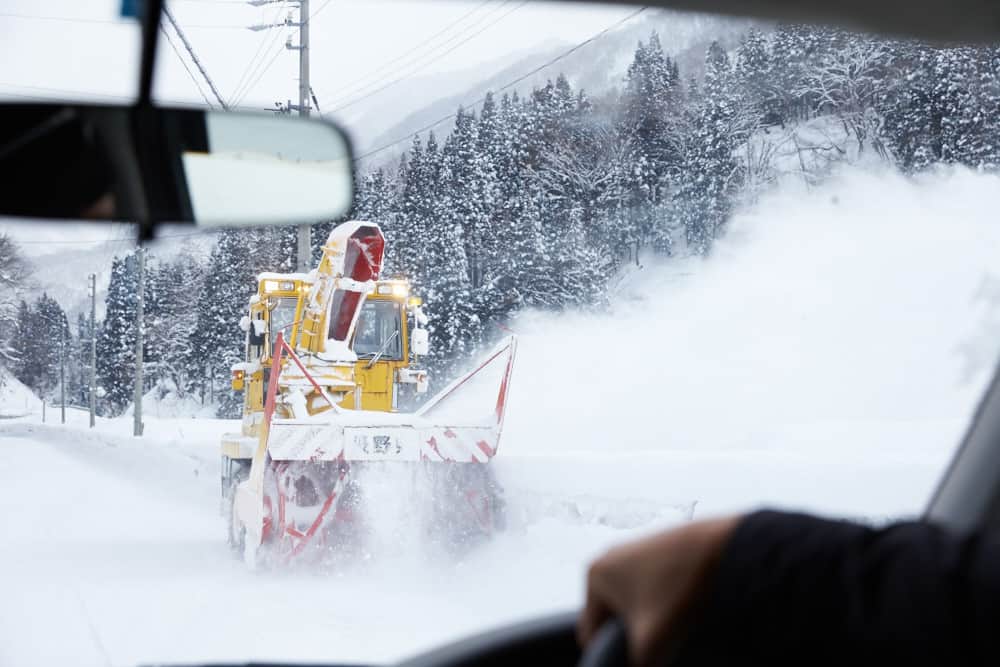 4. Do: visit a local Onsen and get suitably naked. I don't often hand out bathing advice but Japan is the land of 3,000 Onsens so you'd be remiss if you didn't visit at least one of them during a trip there. Not only are they incredibly culturally significant, but you'd be hard pressed to find a better way to unwind after a hard day on the slopes. A few things to note include firstly, the requirement to get completely naked – it's not as terrifying as you might think. Furthermore, you must be sure to use the showers before entering the Onsens themselves – nothing worse than seeing someone hop into a communal pool all sweaty after a day ski touring.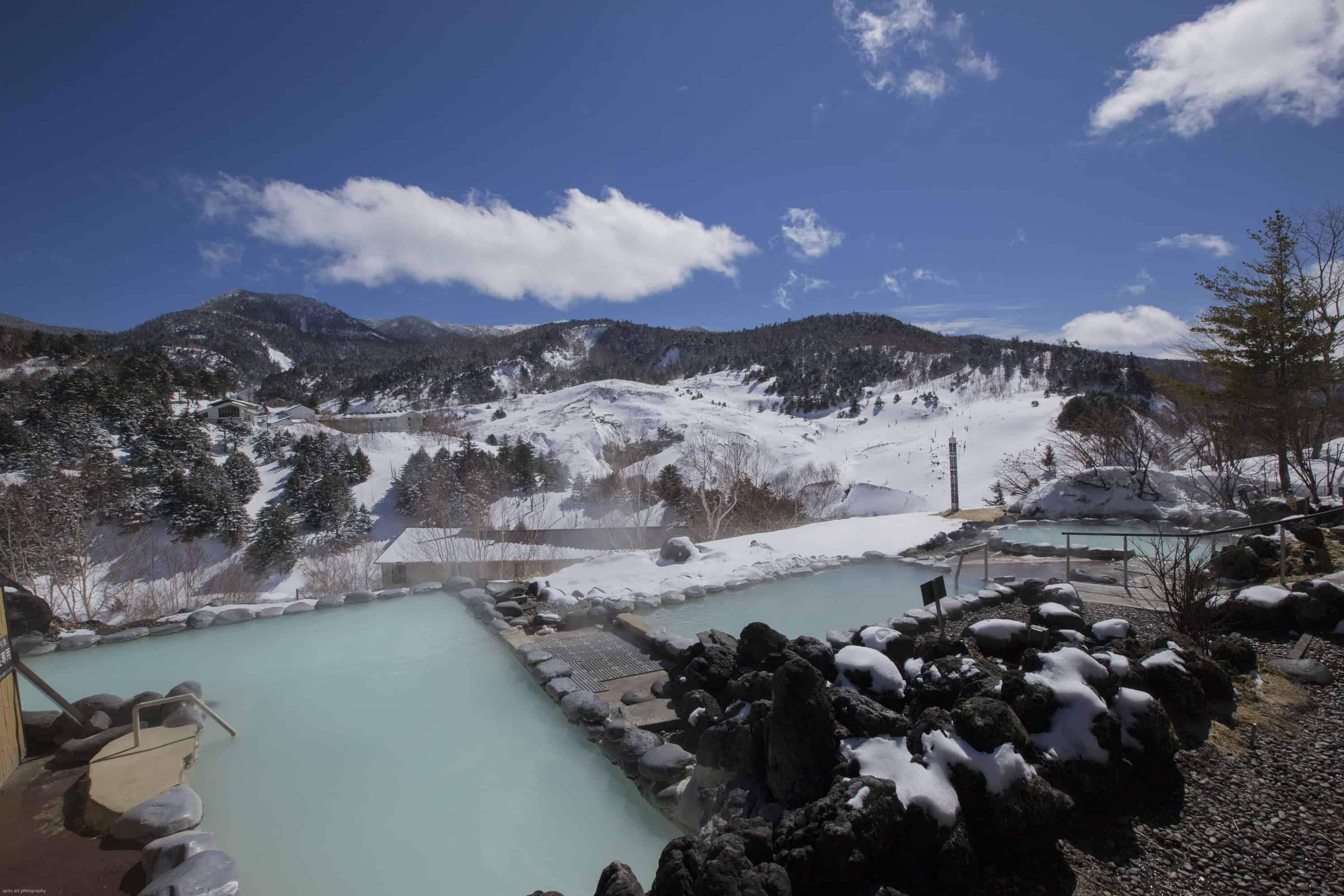 Now while you won't be pressed to find an Onsen walking distance from pretty well all resort accommodations in Japan – there's certainly something to be said about visiting a local Onsen in a nearby town. Believe it or not it's possible to visit Onsens around Niseko where you're the only foreigner – some play local television, local radio and even let you take in a Sapporo from the vending machine outside.
5. Do: embrace the vending machines. Speaking of vending machines, according to the Japanese vending machine society there's one vending machine for every 23 people! Drop a few yen into any one of the 5.5+ million, the more remote the better, and treat yourself to a piping hot can of corn soup or other obscure vegetable-based drink.Note that the red label under a drink in a vending machine indicates hot (coffee/corn etc.) while blue indicates cold.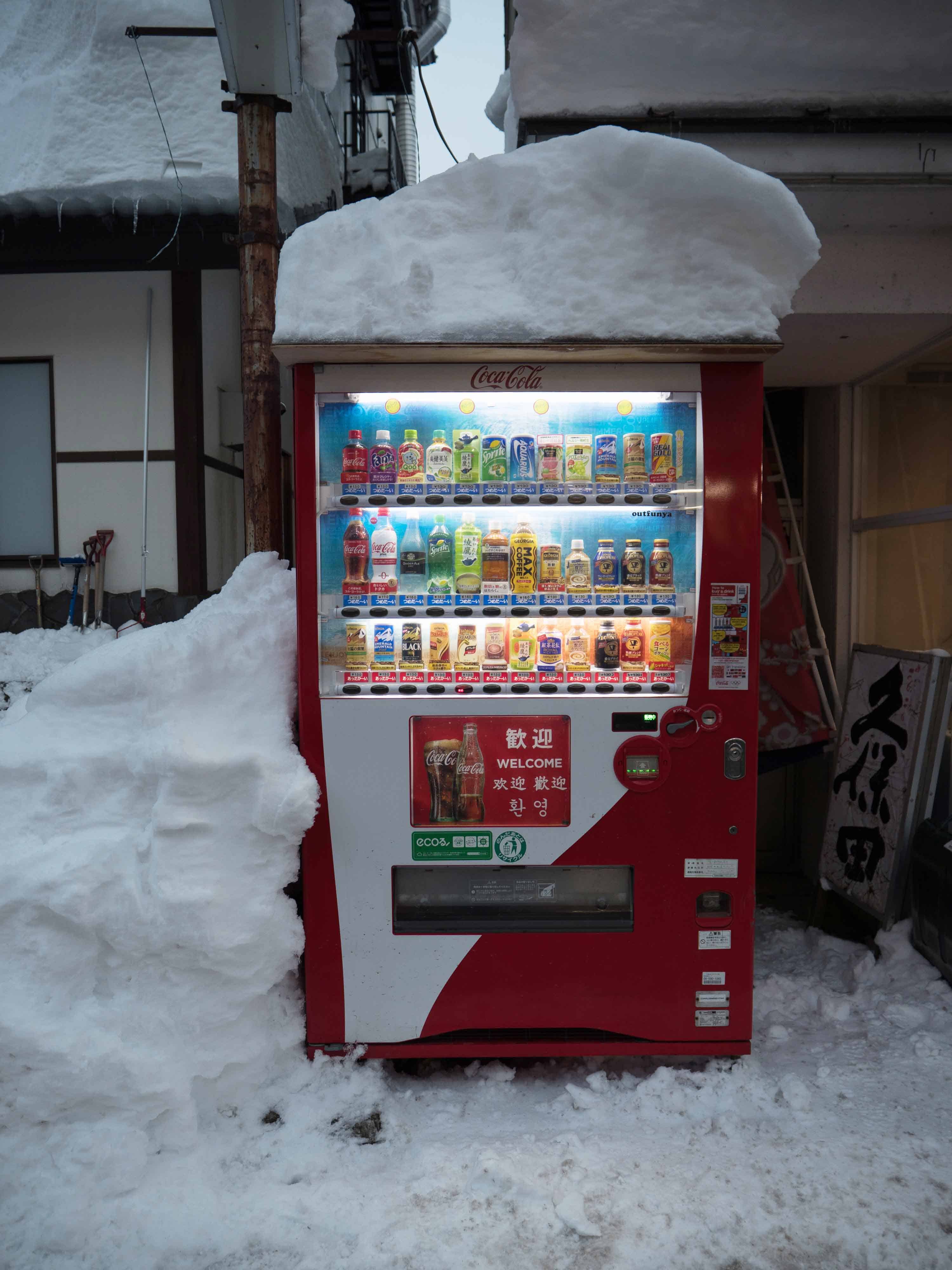 6. Do: drink coffee out of a can. This tip probably could have been included in the vending machine point above, since that's always a reliable dispenser of the caffeinated can, but it's so unusual it deserves more attention. It's also a game of trial and error until you find one with suitable sweetness, or rather a lack thereof.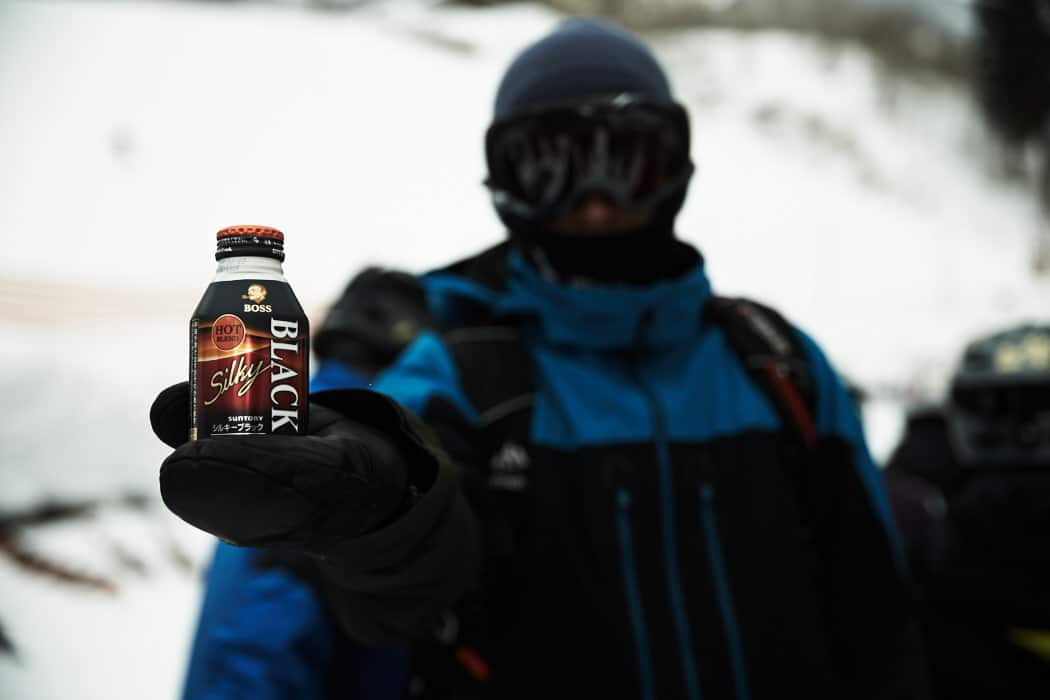 7. Do: download Google Translate. The mobile Google translate app allows you to take a photo of something, let's say a food item such as an iced tea wrapper (and highlight any text thereon you want translated into English. It has to be one of the most useful travel tools of all time in my humble opinion.
8. Do: buy/take some slippers. The best thing I ever bought in Japan wasn't sushi or ramen or even a can of coffee. The unequivocally best investment you can make is dropping a few hundred yen on some slippers to cruise around your accommodation in. If you're not there long enough to justify getting your own, you'd do well to remember to wear some half decent/clean socks out to dinner as you're likely to leave your shoes at the door of most local restaurants.
9. Do: come with cash. Japan is still very much a cash society so if you fancy a tin of corn, a can of coffee, an Onsen or some slippers, be sure to have cash on you.
10. Do: go skiing in Japan. Sure, it's almost guaranteed to make you a whole lot more jaded when it comes to snow quality back home but it's a pilgrimage you won't soon forget.