Aoraki – Finding White Gold in the Wilds of New Zealand's Highest Mountain
May 7th, 2020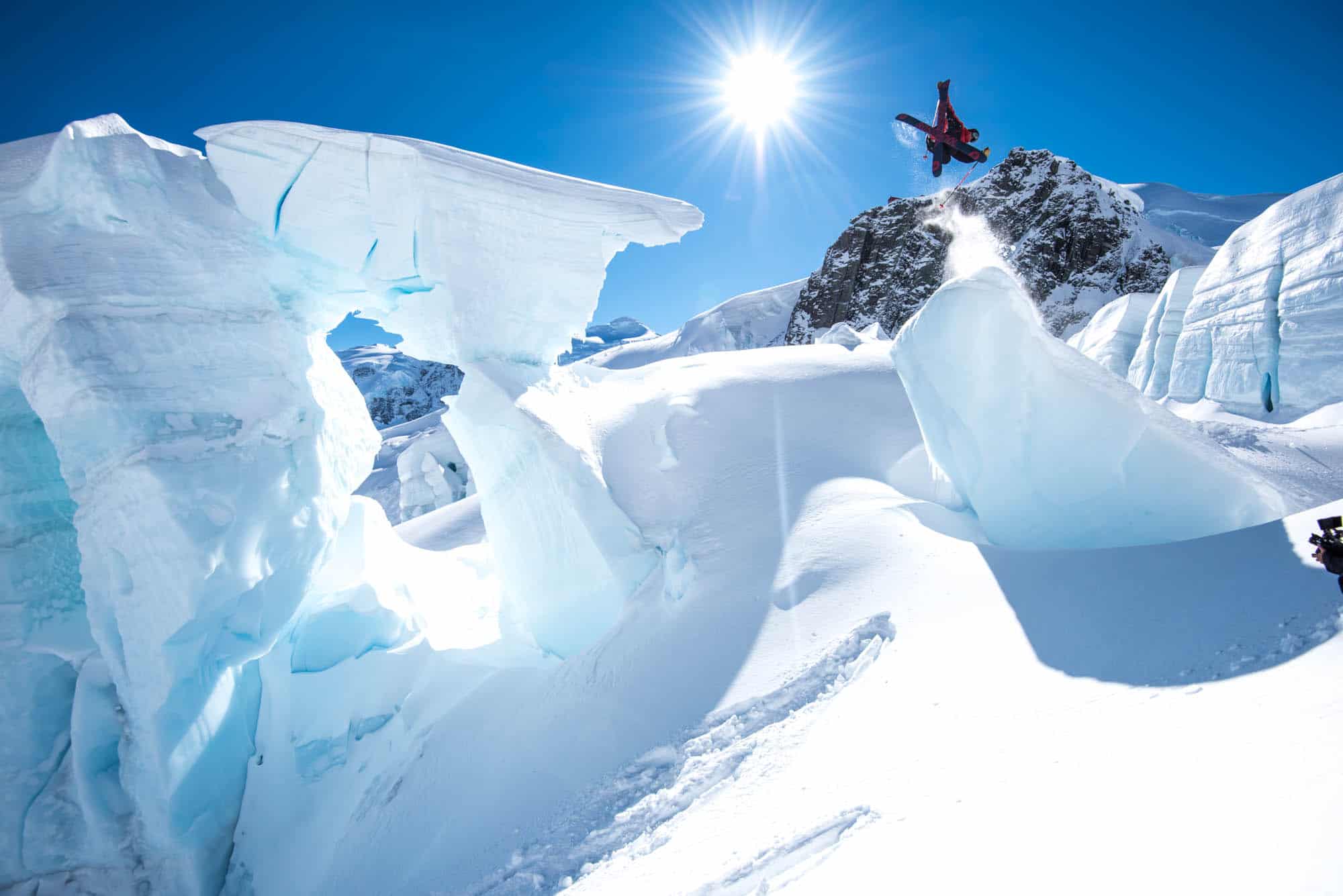 Mountainwatch | Words and Photos Tony Harrington
The majesty and magnitude of Aoraki is difficult to fathom unless you are standing in its shadow. At 3,754m it dwarfs all peaks in New Zealand and rightly earns its title of 'cloud piercer'.
There is no shortage of tall mountains forming the spine of the South Island.  There are as many as 19 summits sitting at 3,000+m in this neck of the woods. 40 percent of the terrain on Aoraki is glacial and its surface is scored with deep valleys, creeks and rivers that feed their melt into Lake Pukaki, a shimmering blue jewel sitting at the mighty mountain's feet.
If you're searching for somewhere wild, beautiful and humbling or simply that feeling of being on a quest, on a search – this is a good place to start. (And you don't even have to be a Lord of the Rings fanatic.)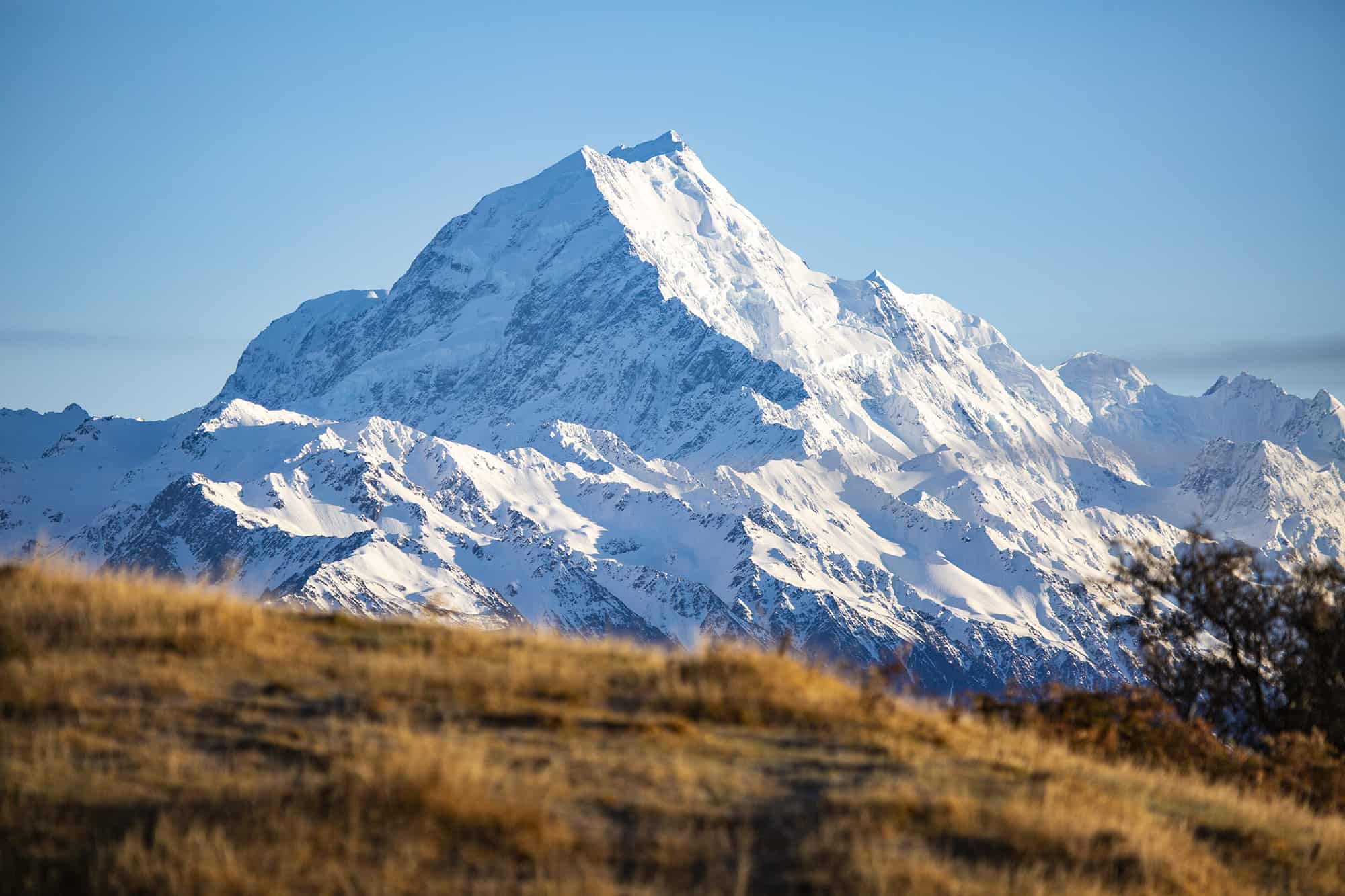 Why do I keep feeling the pull of Aoraki Mt Cook? It's more than a wild place, it's a place modern day tourism hasn't managed to spoil. Selfishly, I hope it never does. I spent over a decade living in Wanaka and as much as the Southern Lakes is a wonderful place, even though it's been radically changed and developed, this special area a few hours further north has always been "my happy place". It's an escape from the relative hustle of those humming holiday towns and resorts of Wanaka and Queenstown.  It's a place to get quiet and find yourself again, a place to feel small in nature and a place to explore with just a few well-chosen mates.  It's also a good place to be led by and learn from some knowledgeable local alpine guides, the ones with the quiet smile on their face because they know they are onto something special.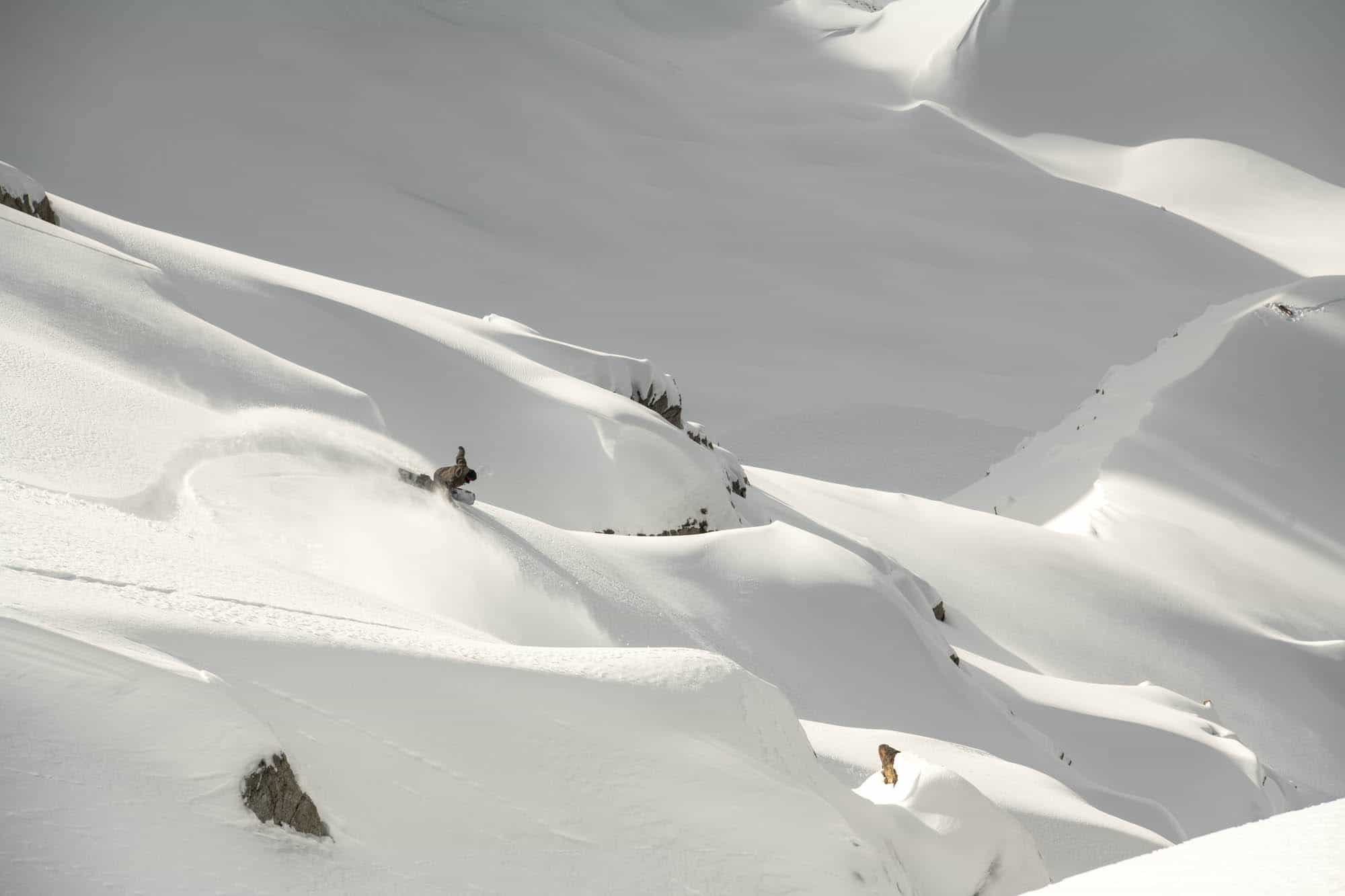 Our trip started in Ohau, one of the jewels of the South Island. It might have just the one chairlift, but this humble double-chair is your gateway to a boat load of terrain and it clanks away above the charming and cosy Ohau Lodge. The lodge nestles on the banks of a deep dark blue lake surrounded by snow laden peaks with its own ski area just up the winding road.
Smoke spirals from the chimney, kids skip stones on the lake and the lodge hosts fill your belly with food that makes it feel like you are home. Mike and Louise Neilson took over the lodge and ski field in 1990 and are still cranking up the lift, serving breakfasts and dinners, making date slice for morning tea, clearing the road and forever smiling. It's a family affair, a bit like the Rip Curl tribe we're travelling with.  This feels like the right place to start.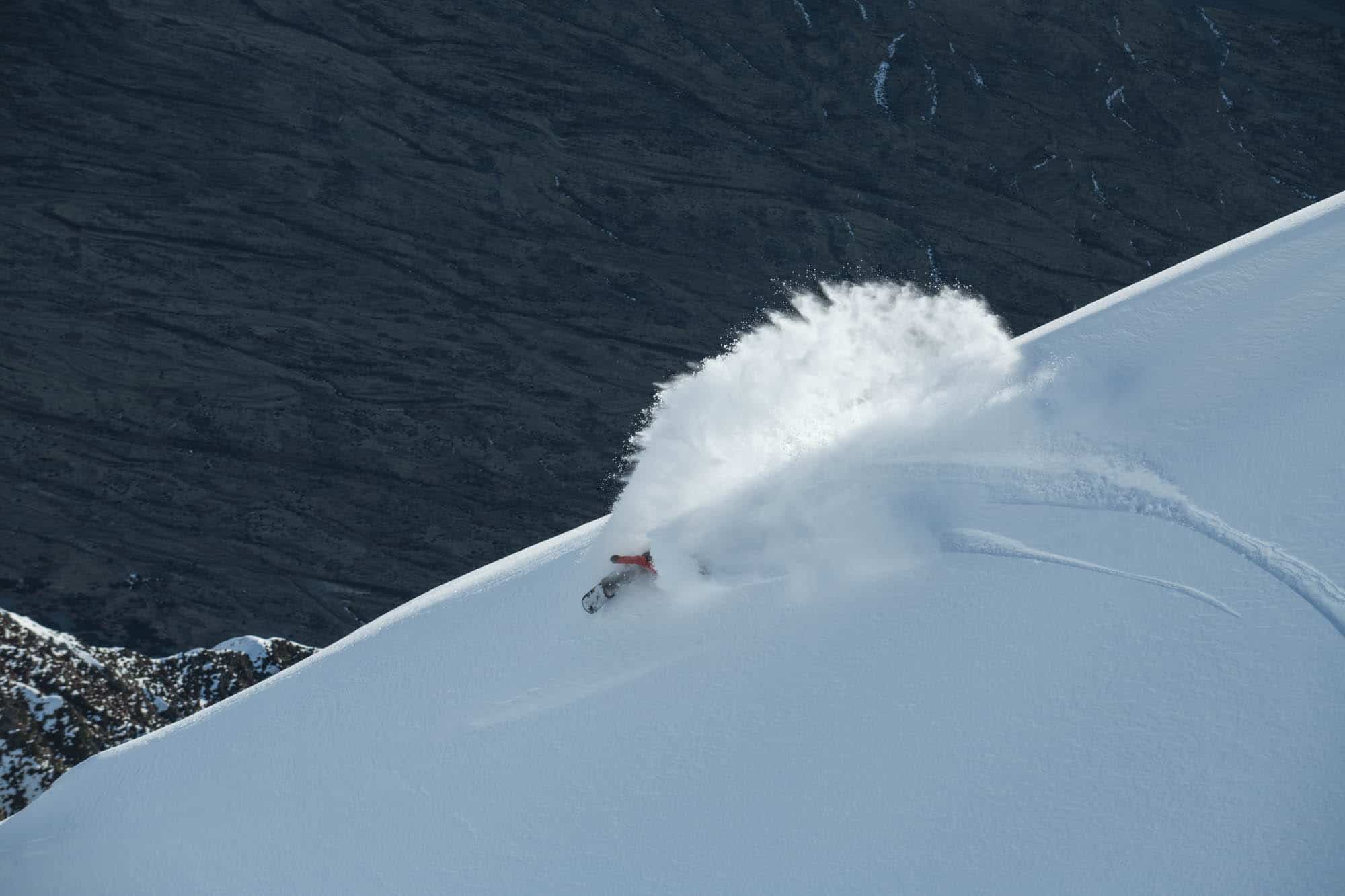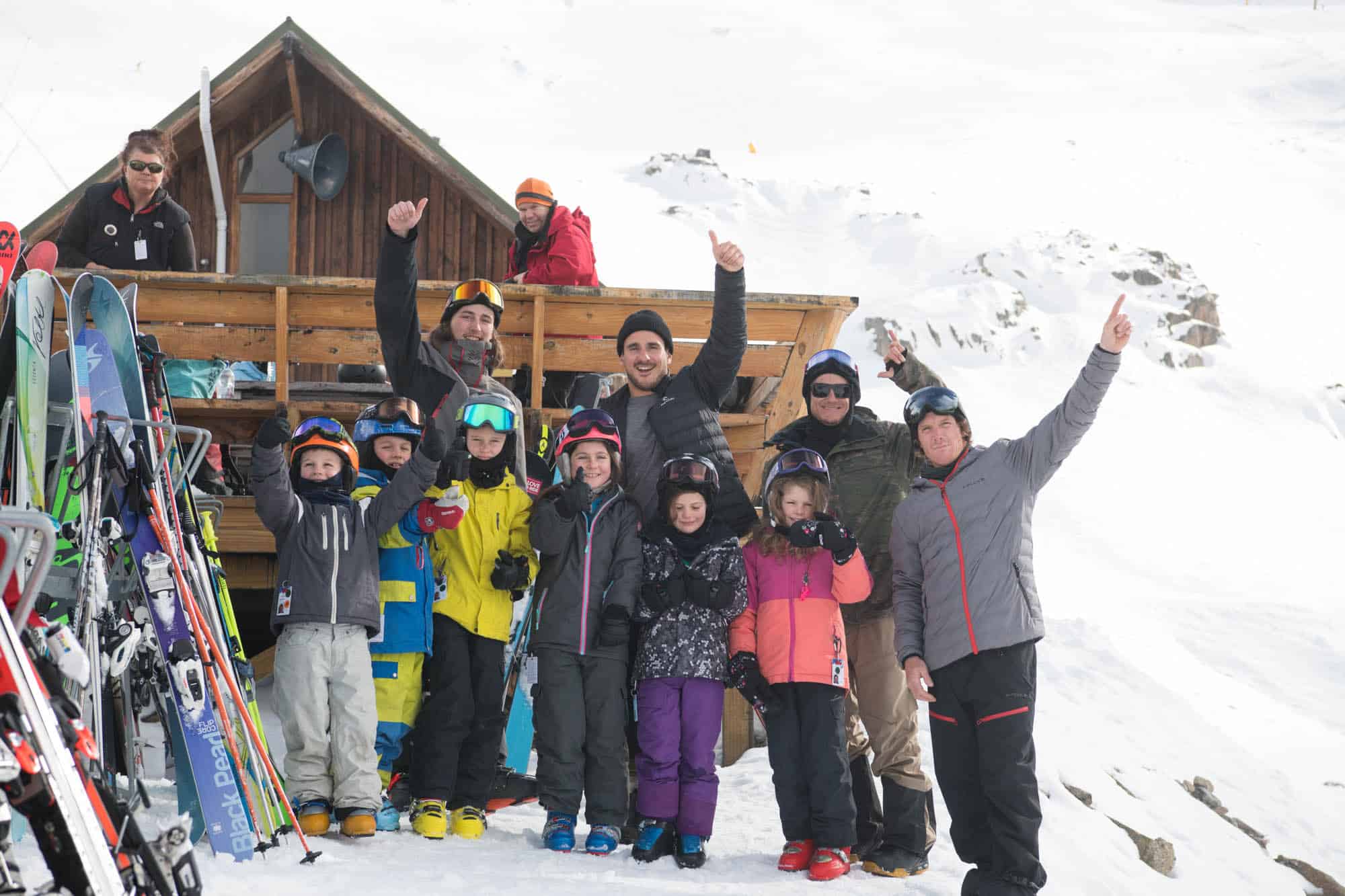 Aussies Mitch Reeves and Nate Johnstone were teamed up with Chamonix ski-legend-in-the-making Sam Favret and Canadian snowboarding great Chris Rasman. On the camera we had former Australian Ski team member Dan "Warbs" Warbrick, Rob Norman and myself. Team manager Mark Flanagan rounds out our merry band as a director and pack horse. A dream team.  We've spent lots of time together over the years, dating back to the early years of the World Heli Challenge in New Zealand and then on shoots around the globe.
A warmer than usual August and persistent low level cloud had us squeezing every ounce of creativity on the ski hill at Ohau and watching the forecast closely. We had 10 days to capture a long wish-list of shots and were behind the eight-ball while staring at grey skies.  By Day 6 of the trip we were getting edgy. We hadn't got much in the bag and days were ticking down. The weather forecast gave us a one and half day window of promising weather to nail a heli day and a second day using a ski plane.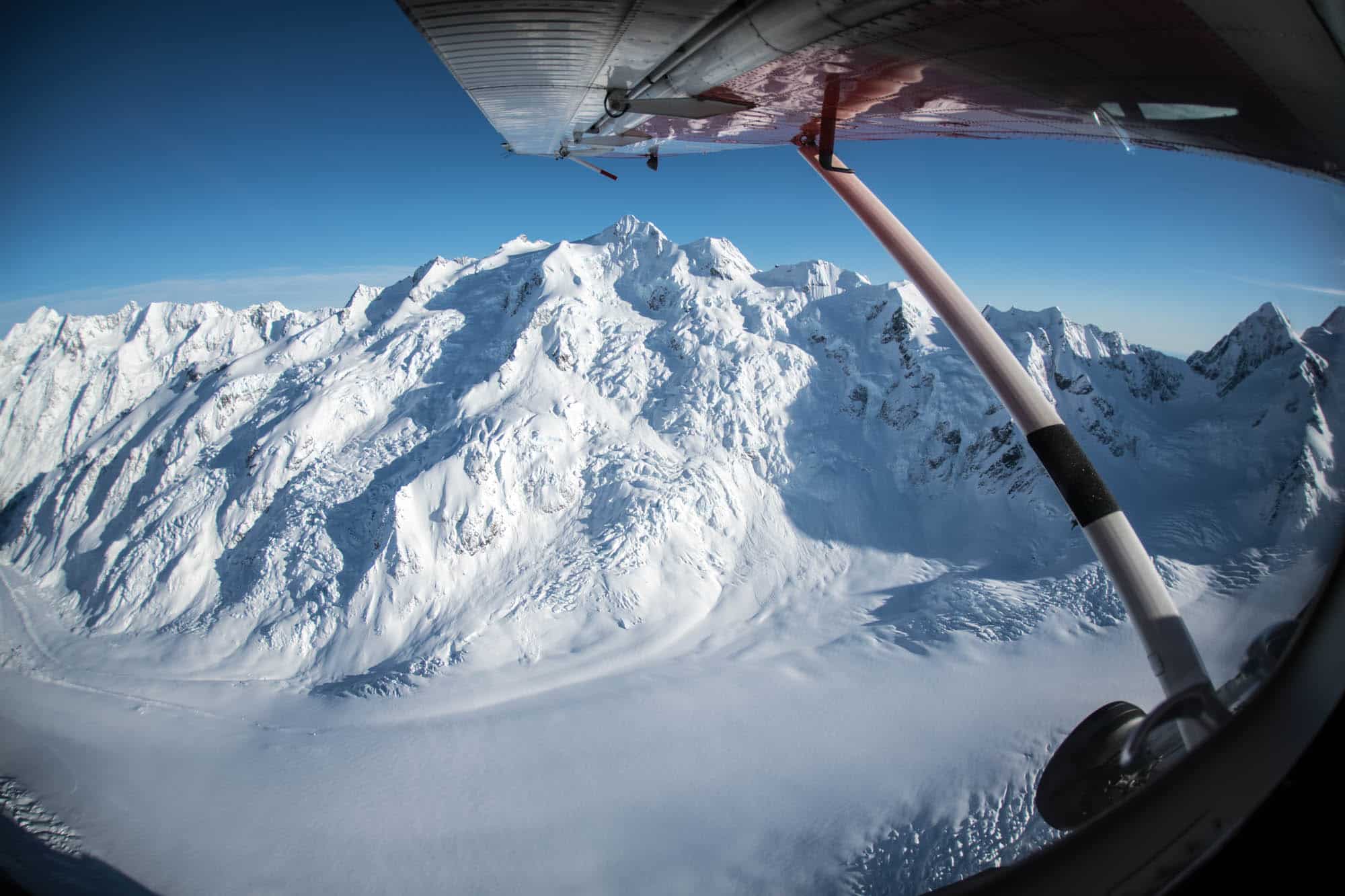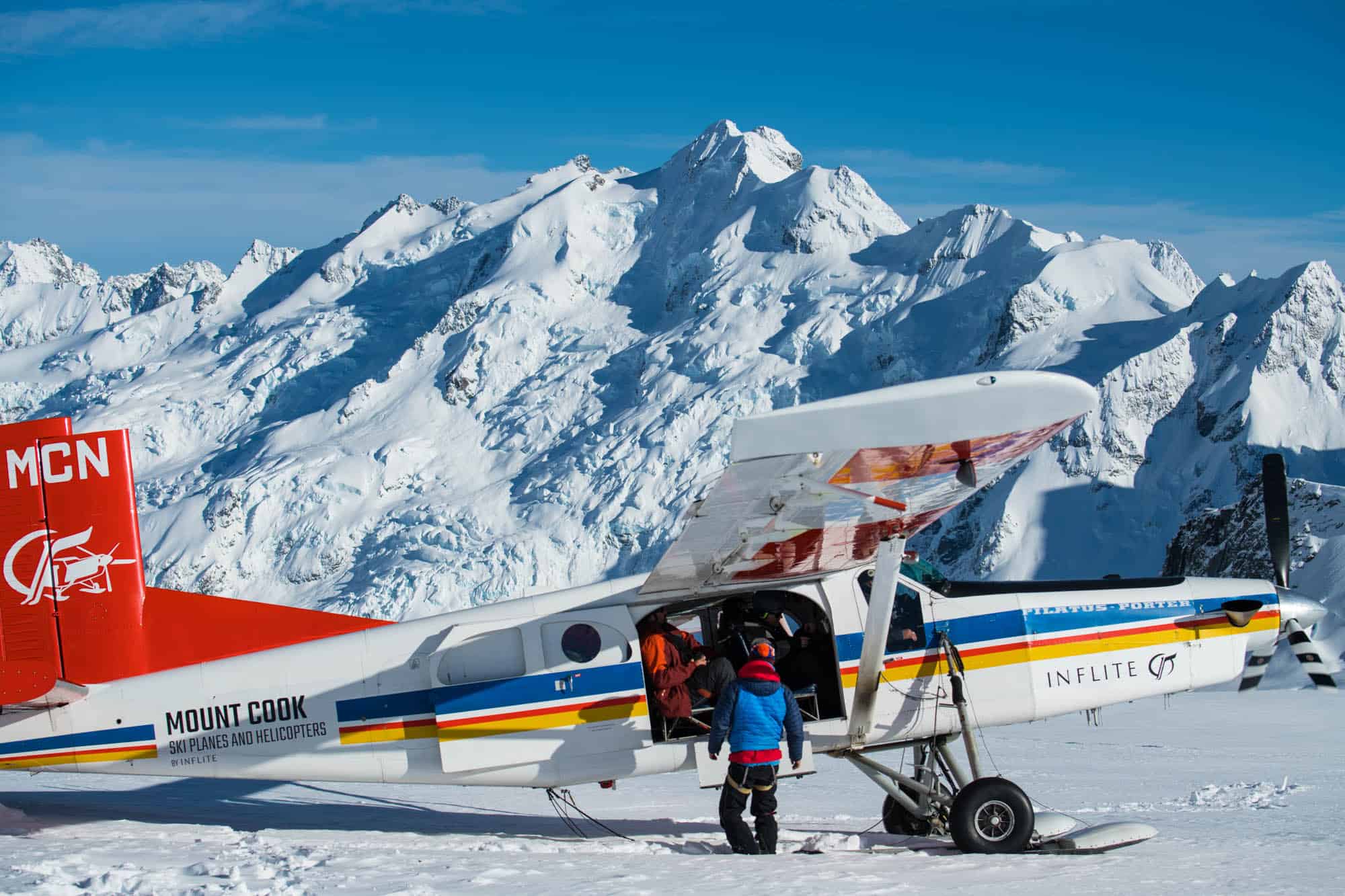 Weather in NZ changes more quickly than in any place I've ever known, so the short window was making me uneasy. Finally, the day cleared to fly and we met Trevor Street from Alpine Guides and Mt Cook Heliski. The result of three months of pre-production planning and the athletes taking long flights in from Europe, Canada and Australia came down to what we could get done on this one day (and hopefully the next) if the weather held in for us. And then just like that the skies cleared and we found ourselves high in the mountains, cameras rolling and athletes eager to get to work.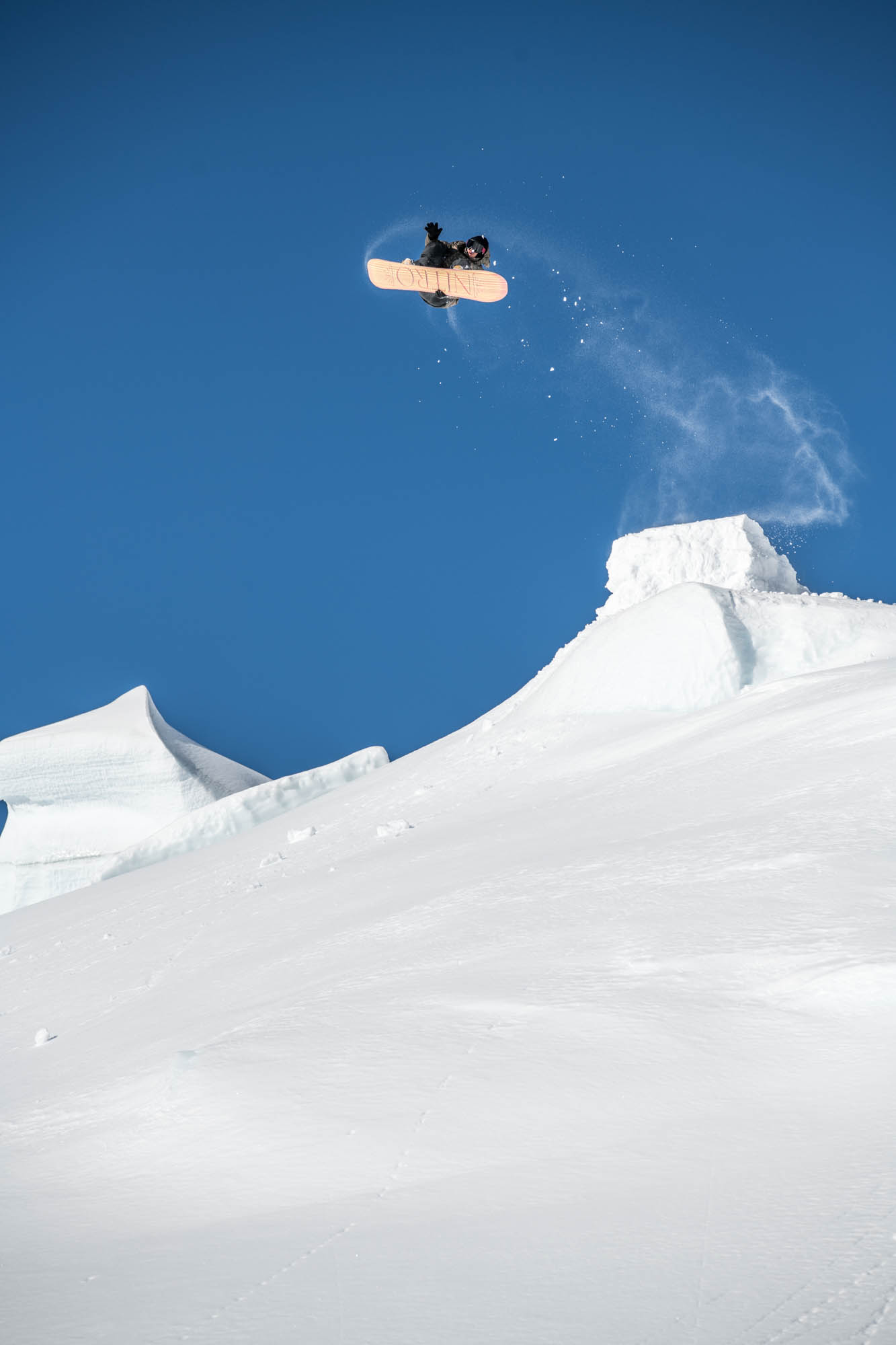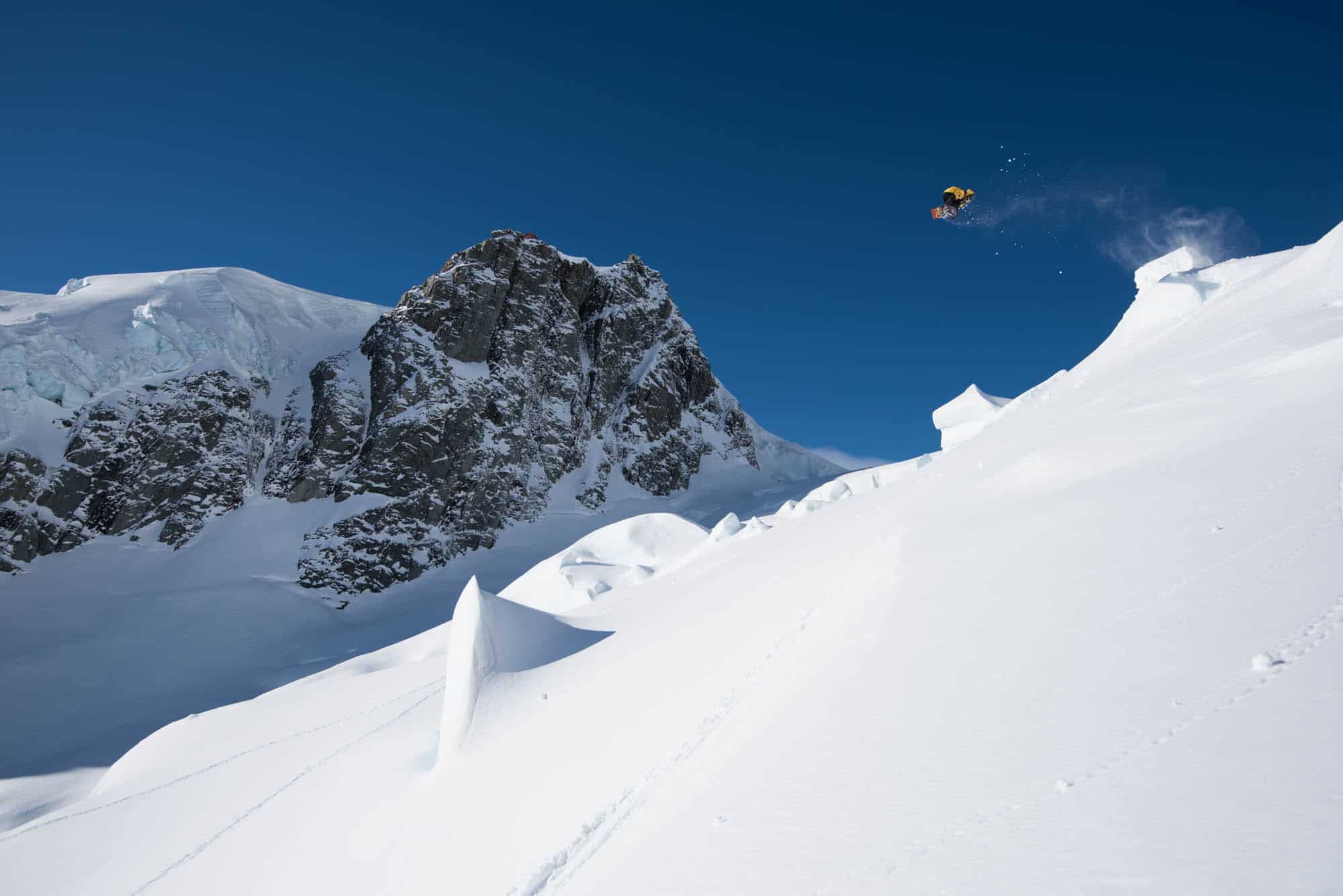 Despite mediocre snow conditions in the resorts north and south of us, we found nothing but white gold up on Aoraki. The height of the mountains and the location of the runs lurking deep in the colder glaciated terrain tend to hold the snow no matter what's happening elsewhere. This place has its own micro-climate and I've rarely had a bad experience. Thankfully, these two days were to be no different. Epic conditions allowed our crew to tee off, sending it over ice seracs off the glaciers and slaying lines down walls of freedom into the valleys below.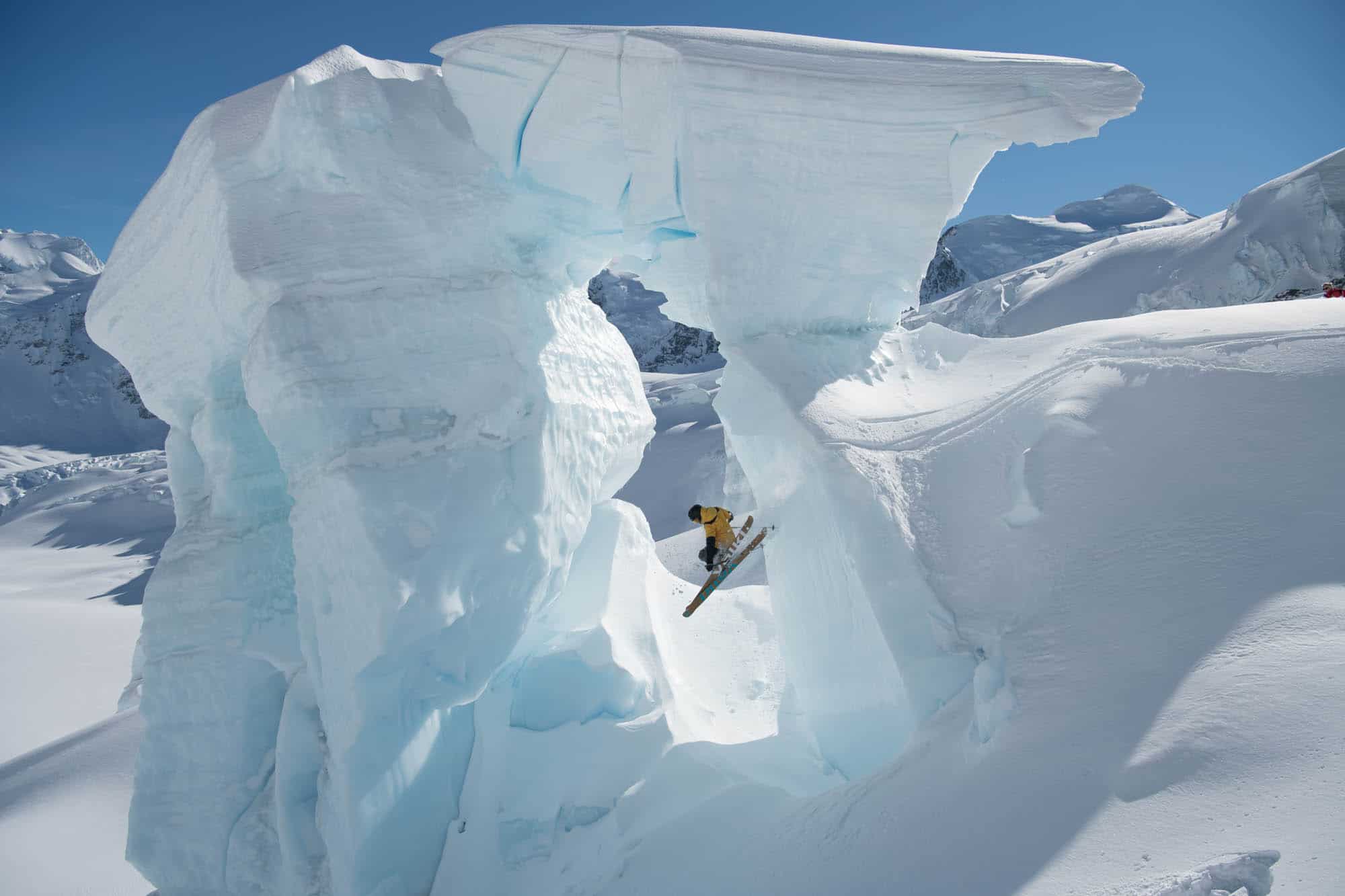 Aoraki offers a number of distinctive skiing options. It's known for its mountain huts and touring but unfortunately on this mission we didn't have the luxury of time to go slow and explore back country camping. The first day we used a helicopter for quick access to remote peaks running along the parallel ranges bordering the Mt Cook range. Both Mitch and Sam are renowned big mountain skiers, so arcing turns on ridgelines with dramatic scenic backgrounds were the flavour of the day. Apart from one other group – a handful of locals from Wanaka – we had the mountains to ourselves. Yes, this is just another reason why the place is so special, you not only get better snow, but less people to share it with. There I go again, being selfish…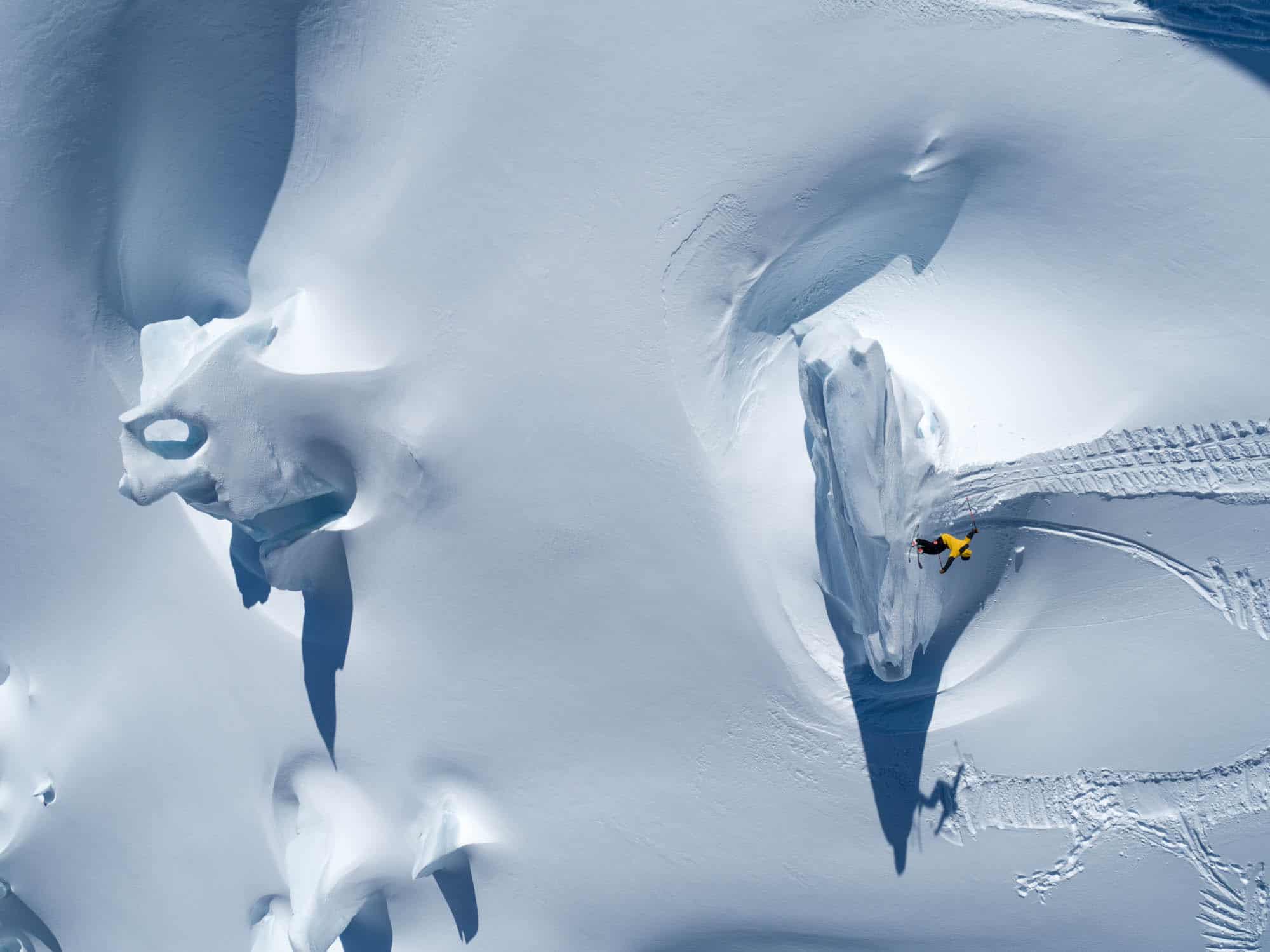 Day Two saw clear skies again so we jumped in a ski plane to explore the upper reaches of the Tasman Glacier. Starting at 3,000m, the 20+km of glacier meanders its way down through the peaks with Mt Cook watching us the whole time. There are a number of icefalls and these were to be our playground for the day as the boys hiked and hucked themselves up, over and through frozen blue caverns. New Zealand glaciers are the fastest flowing glaciers anywhere in the world, the result is the cleanest blue ice you'll find anywhere. The Tasman is also one of the fastest shrinking glaciers, and it's down-right astonishing and saddening to see the rate of the melt over the past 25 years I've been going there.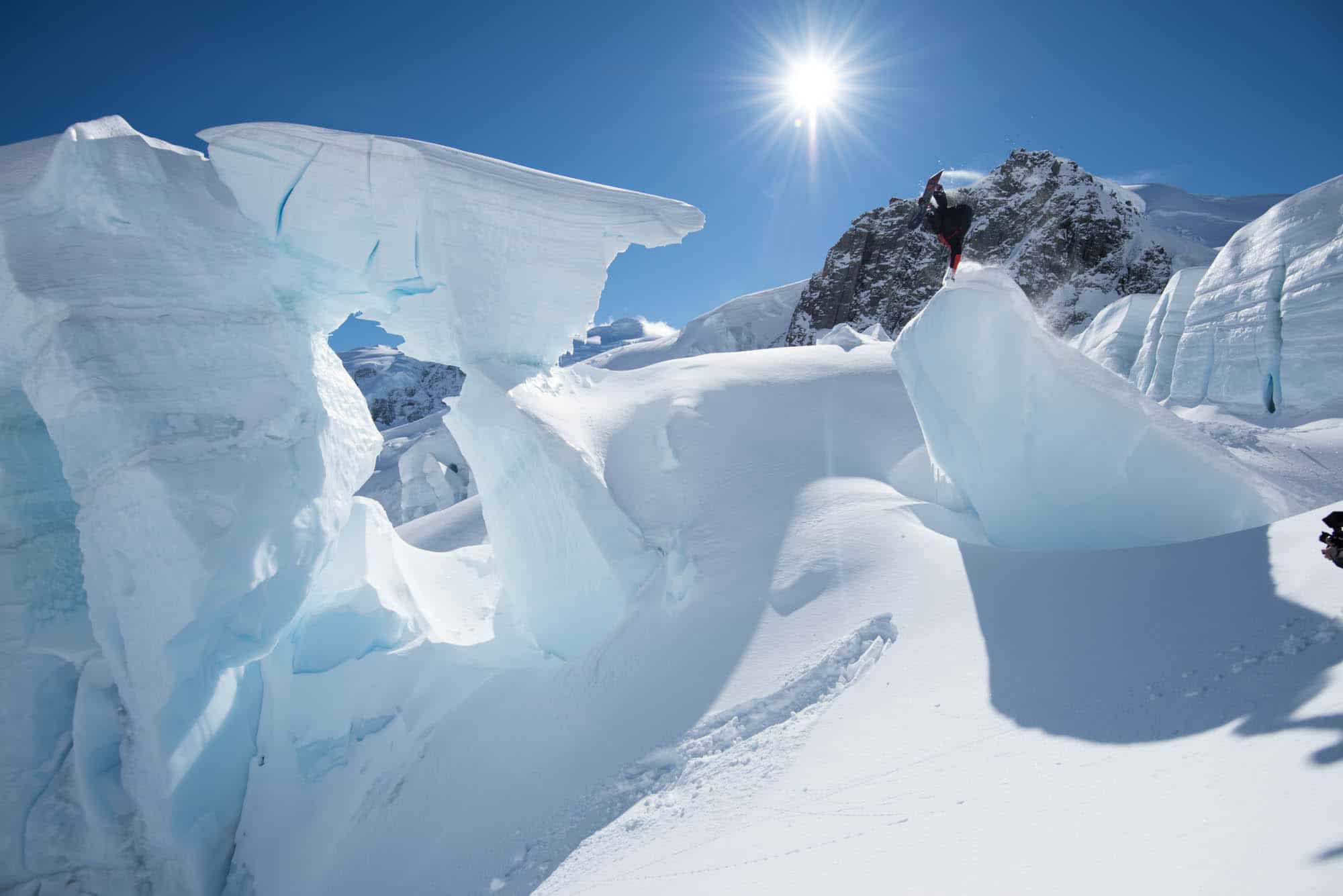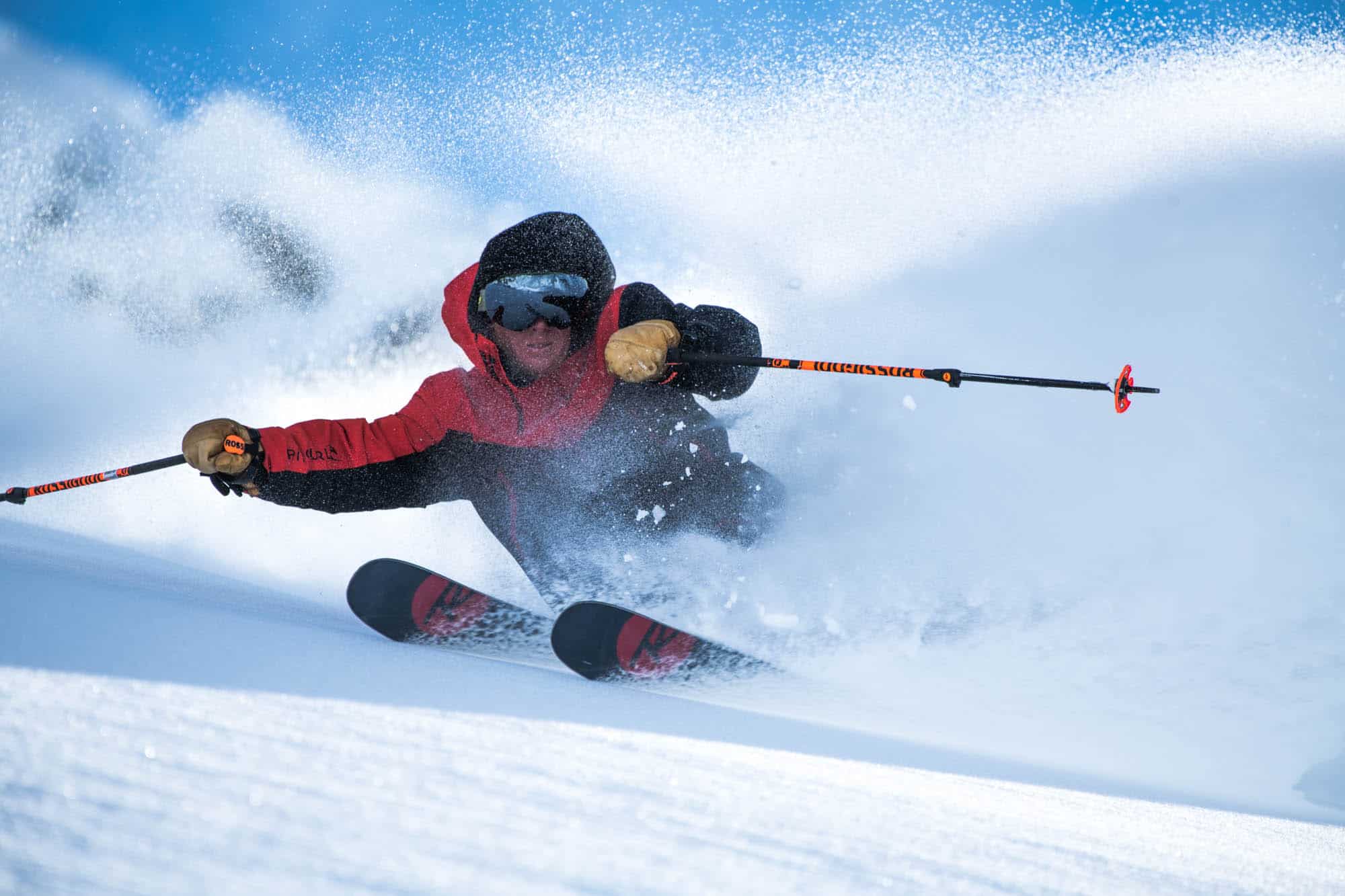 The next weather front held off giving us two full days to shoot up in the Aoraki/Mt Cook as we'd hoped, and we smashed the shot list.
One of these days I might get to ski these beautiful places without a 15kg backpack on and a 'to do' list on my mind, but yes, I did manage some epic turns even with the weight on my shoulders and the views, the fun and the memories are the kind of bonus that beats anything that might get deposited into my bank account.  I'm going to keep searching, because that's what I love to do.  I'd recommend you try it too.
Thanks to Lake Ohau, Britz Motorhomes, The Helicopter Line, Mt Cook Ski Planes and Mt Cook Heliski for the support.