Aussie Ski Legend Steve Lee Suffers a Major Stroke – Fundraiser Launched
October 4th, 2020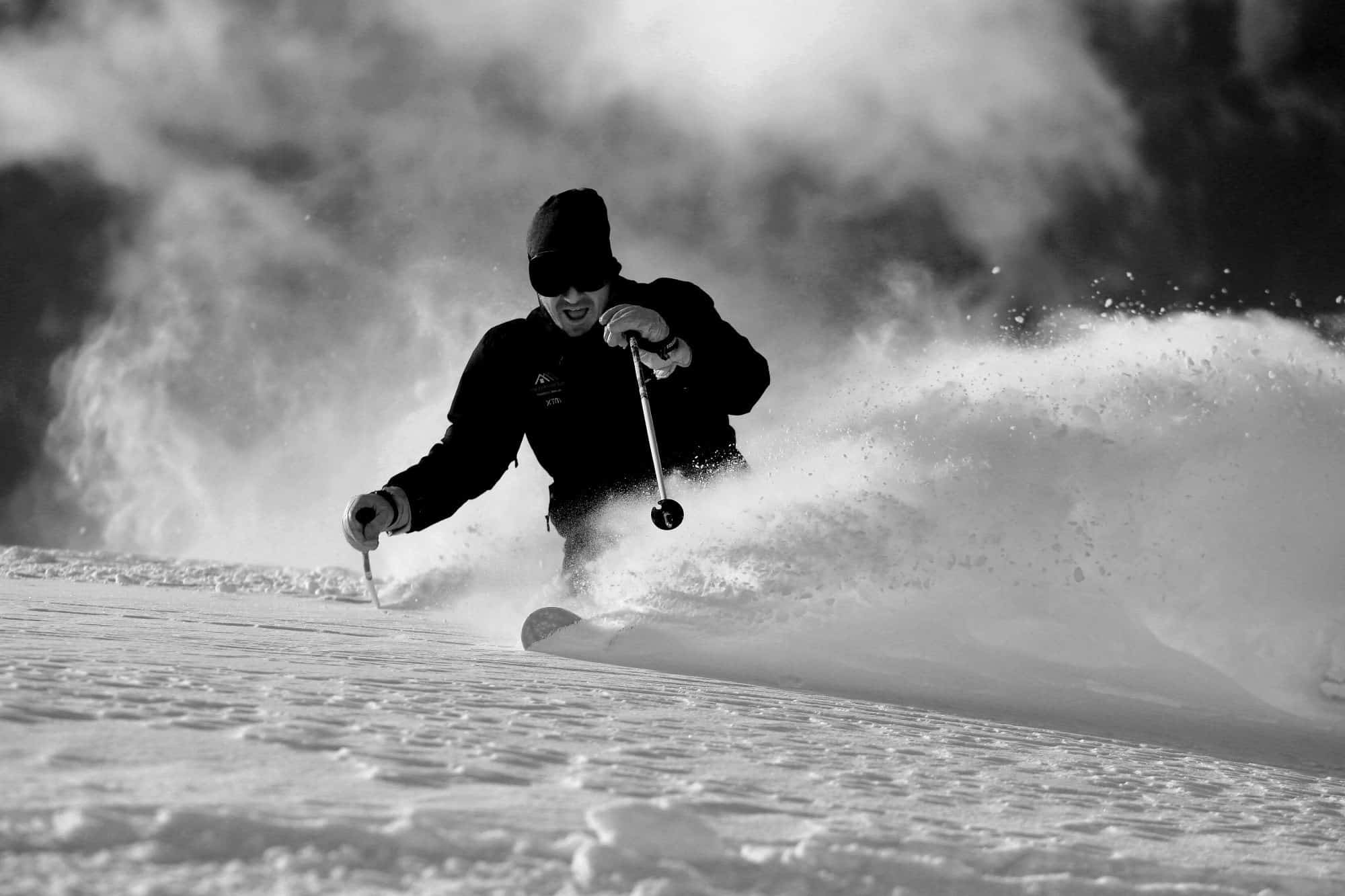 Mountainwatch | Reggae Elliss
Steve Lee, Australian skiing legend and three-time Olympian, suffered a major stroke at home in Falls Creek in the early hours on September 6. Steve was found by his nephew Paddy the following afternoon who immediately called for medical help and Steve was finally transferred to hospital that evening.
It is estimated it was 18 hours from the time of the stroke to when he reached Royal Melbourne hospital and the amount of time passed meant the news was not good. The stroke was inoperable and Steve was paralysed on his left side.
Steve was transferred to Wangaratta three days later where his family have been able to visit. For Steve's close-knit family it has been a tough time, and for his daughter Layla, sisters Kerry and Tracy and his mother Noelene the reality of the stroke and its aftermath are devastating.
"I can tell you that both Paddy and I needed support after seeing Steve for the first time a week after his stroke," says Kerry, Steve's eldest sister.
"It is very confronting. How can a young 58-year-old man, fit as any 20-year-old, be lying in a princess chair, convinced he was in New Zealand planning tomorrow's ski day and clearly with significant impairments."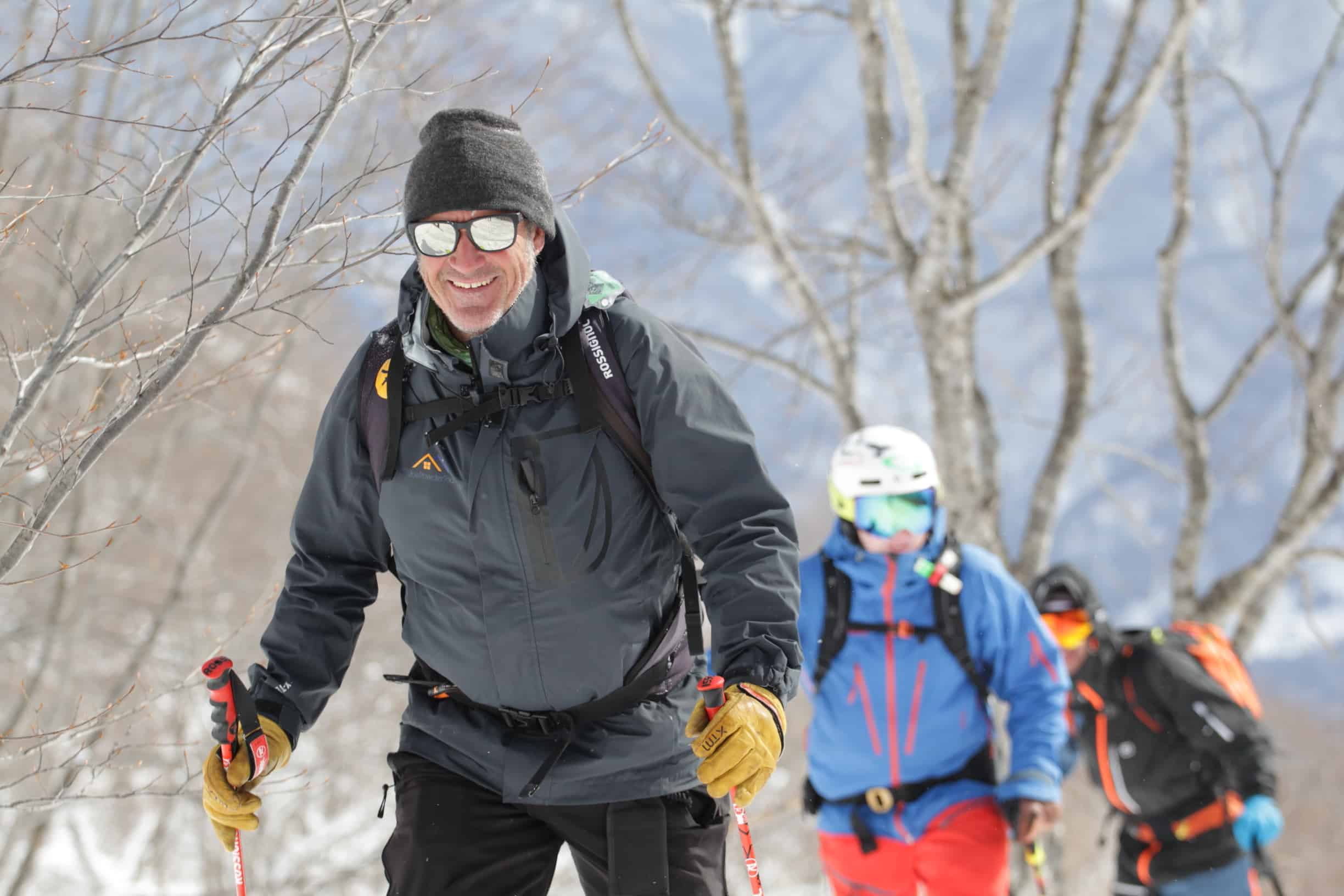 A warm, generous and gregarious person, Steve's friends and the wider snow community were shocked when they first heard the news he had a stroke. He has that air of invincibility, always keen for first lifts or an early surf, regardless of how late he encouraged you to stay out the night before.
Those who know Steve can attest to his determination, positivity and love of life and he became something of an entrepreneur and adventurer post ski racing career. He has done a lot of media work and is a familiar voice to many Australians as a broadcast commentator at the Winter Olympics from Nagano in 1998 through to Sochi in 2014. Steve has always been involved in the snow industry, launching Chillfactor, Australia's first snow website way back in 1996 and co-founding the magazine of the same name in 2000.
Steve has also been an integral part of Mountainwatch since the start and he played a significant role in the site's development before we launched for the 2009 winter. He worked with the Grasshopper fine-tuning the automated forecasts, set up the streaming cameras and was the Falls Creek snow reporter for a number of years before passing on the early-morning baton to his daughter Layla. For the past six years Steve has been filing daily snow reports from Hakuba during the Northern Hemisphere winter.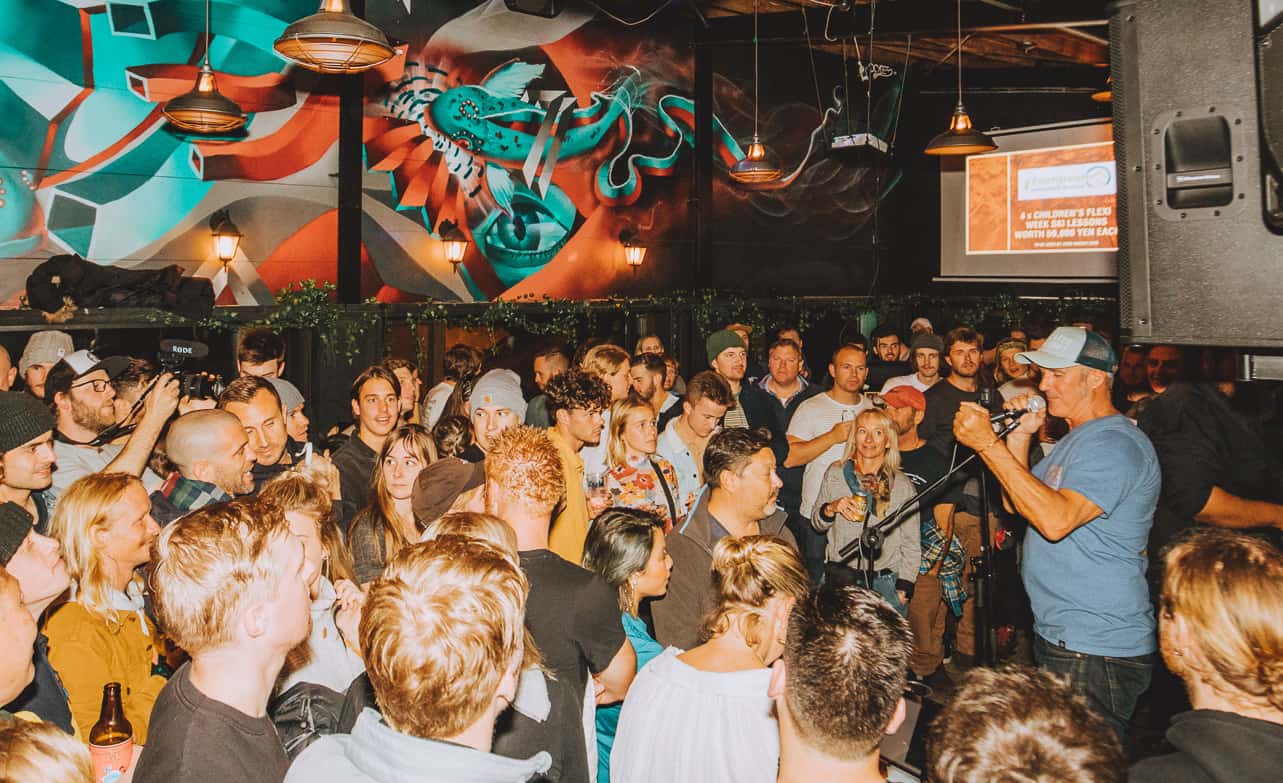 Over the past 10 years Steve's been splitting his time between winters at home in Falls Creek and winters in his second home of Hakuba. In Falls he established Backcountry Tours with Steve Lee, Australia's only snowmobile lifted backcountry tours into the Falls backcountry. In Hakuba he owns a lodge, The 1000 Mountains Inn, and also owns and operates Hakuba Powder Tours, guiding clients from all over the world into the vast Hakuba backcountry.
Steve's enthusiasm for skiing has never waned, he still rips and is one of those people who believe there is no such thing as bad day's skiing, unusual for an elite ex-racer, some of whom have the love of skiing and the mountains trained out of them.  Last winter was a record low snow year in Hakuba and the in-resort skiing was average for most of the season. However, the backcountry was a different story, the higher elevations receiving plenty of snow and in the three months I was there I think Steve was out there every day – even on the few days when he didn't have clients.
When the season finished in Hakuba, Steve returned to two weeks isolation in a Sydney hotel before heading home to Falls to prepare for this year's snowmobile tours. Unfortunately, due to the low snow year and the Covid restrictions that locked down Victoria when the second wave of the virus hit he only had one day of operation this winter.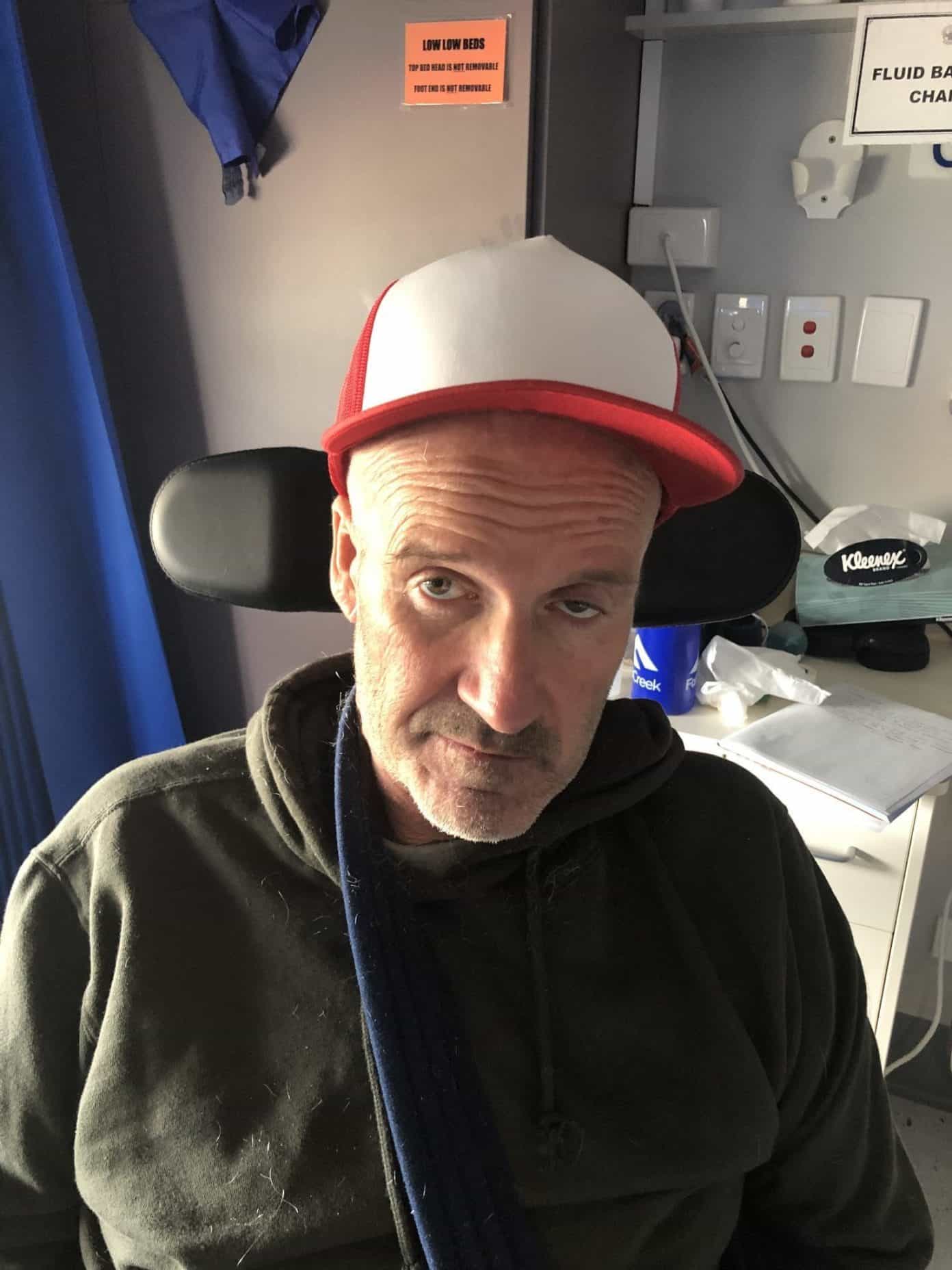 Steve is fully aware of his situation and the effect it has had on his family and while he has had his ups and downs over the past three weeks he is in a good frame of mind. His prognosis and future needs are unknown, and Steve is starting from scratch, relearning the basics and it is going to be a long and costly road.
Like all small business owners, Steve has re-invested in his businesses over the past few years, renovating the lodge in Hakuba, buying vans to transport guests and upgrading the snowmobile fleet in Falls. While his clients rave about the magical experiences Steve delivers, building up the businesses has not left the financial back-up needed for an unforeseen emergency like this.
Steve will fight as hard as he can to get through this and we're hopeful the grit and determination that took him to the top of his sport and his sheer love for his family, friends and life will push him through to the other side of this daunting challenge.
Steve has a strong and loving team around him, but they are going to need help managing the costs of his rehab and ongoing care, and yesterday Steve's family and friends launched a fundraising initiative #steveleefightback
Please follow this link to donate: http://bit.ly/SLFightback & follow and share #steveleefightback on all social platforms, as well as the 'Steve Lee's Support Tribe' page on Facebook for regular updates.