Australia – The "Powder Highway", Seeking Solitude Along Victoria's Great Alpine Road
March 25th, 2020
Mountainwatch | Chillfactor Magazine
This story first appeared in the 2019 issue of Chillfactor magazine, words by Drew Jolowicz  and all photos Mark Tsukasov.
Reaching a height of 1840 metres, the Great Alpine Road lays claim to being Australia's highest sealed road and provides access to Hotham Alpine Resort. The route originates in the North-East Victorian town of Wangaratta, meandering through the Ovens Valley before winding its way up to Hotham.   It then continues down through Dinner Plain, Omeo and culminates in the Gippsland town of Bairnsdale, 303 kilometres later.  The exposed and often snow-covered ridgeline between Harrietville and Hotham offers the most impressive views over the Aussie high country and provides great ski touring prospects for those who prefer less competition and more expansive terrain.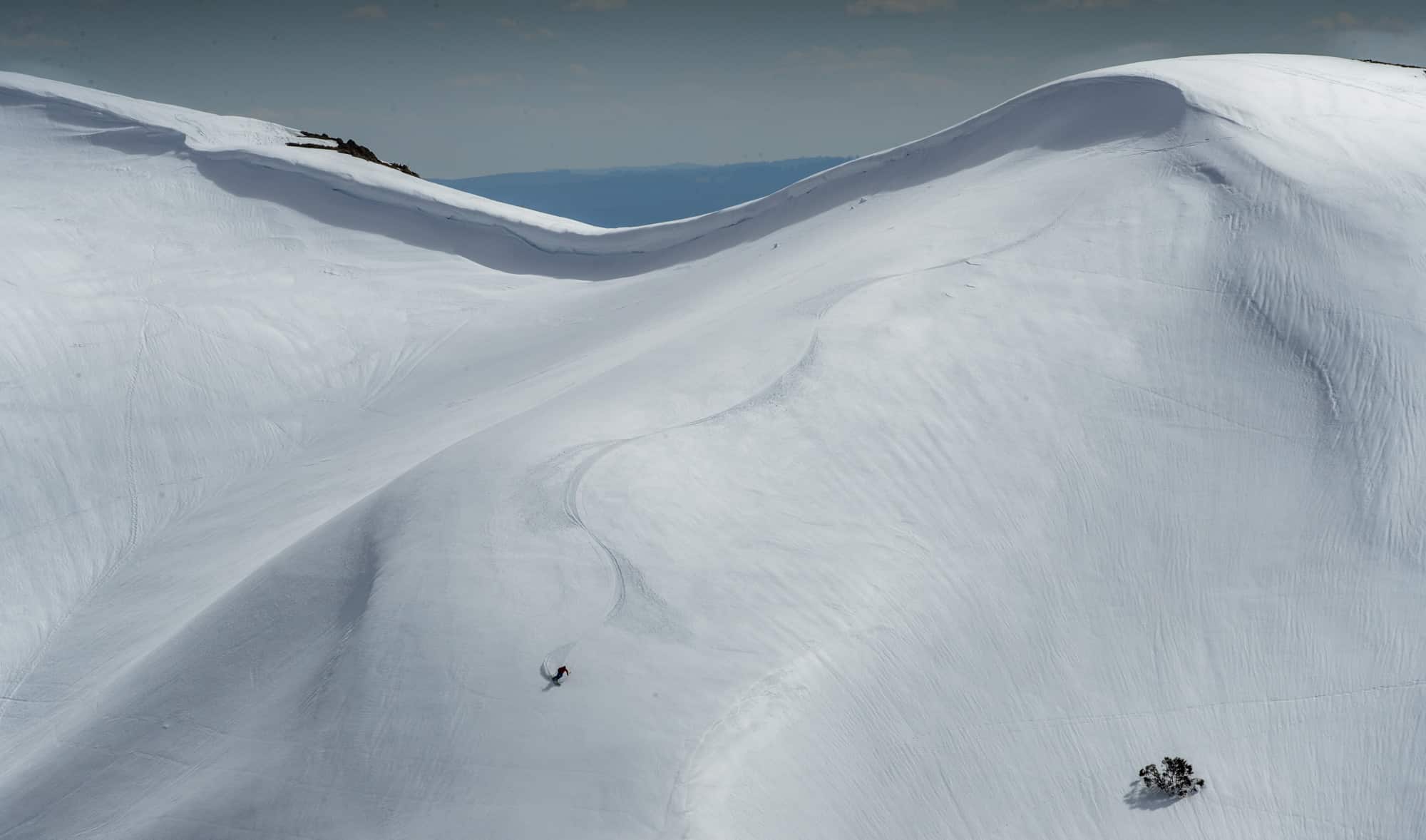 On a clear day there are 360-degree vistas all the way from Baw Baw in the South, right up through to the NSW snowy mountains. Now for well-travelled ski bums, references to the "Powder Highway" will no doubt conjure up images of deep powder, loonies and toonies, served with a generous helping of interior BC's finest Canadian bacon.  Not to be out done, the 2018 stellar Aussie winter provided the perfect conditions to head out and ski lines on our very own Down Under version of this fabled stretch of tarmac.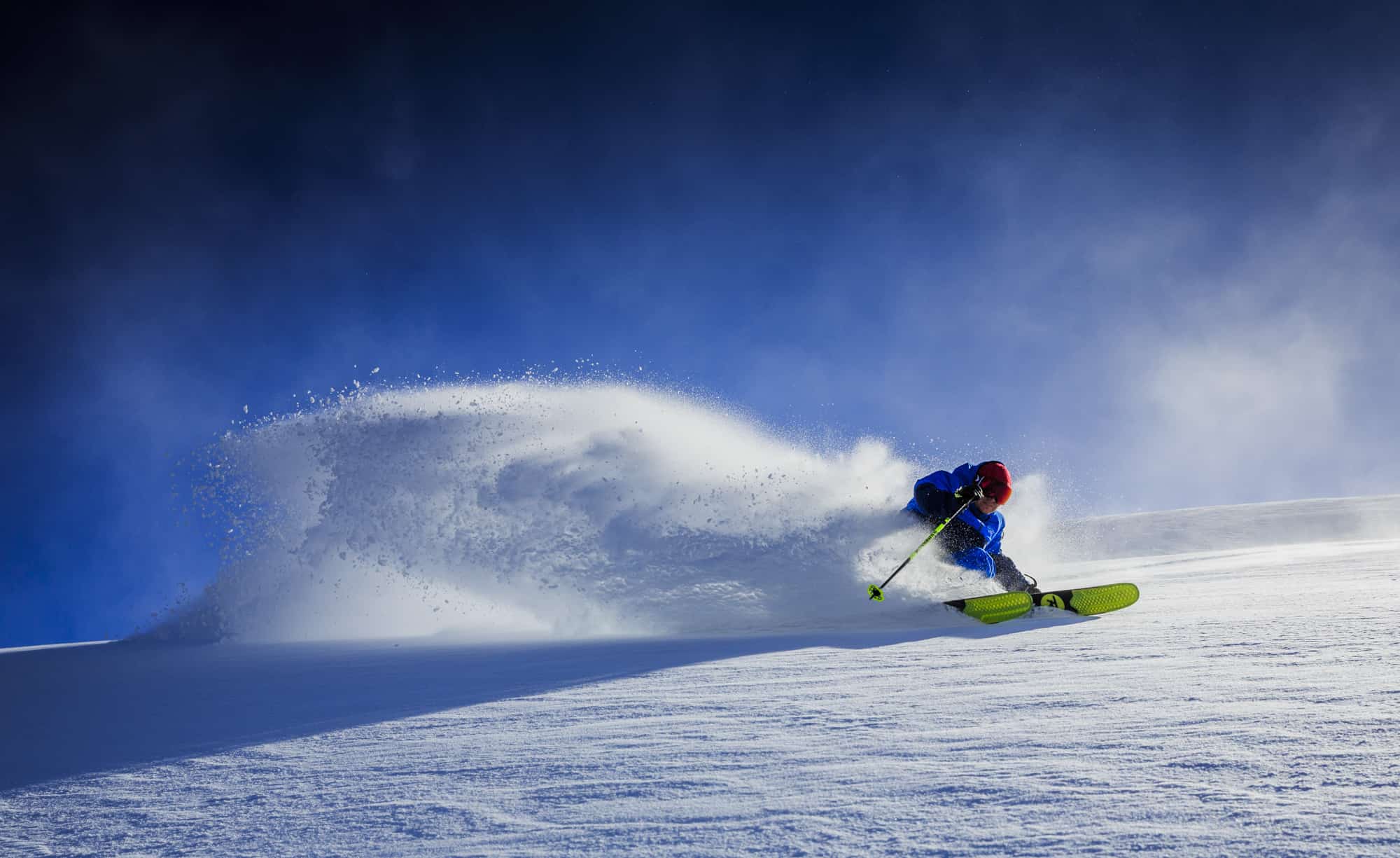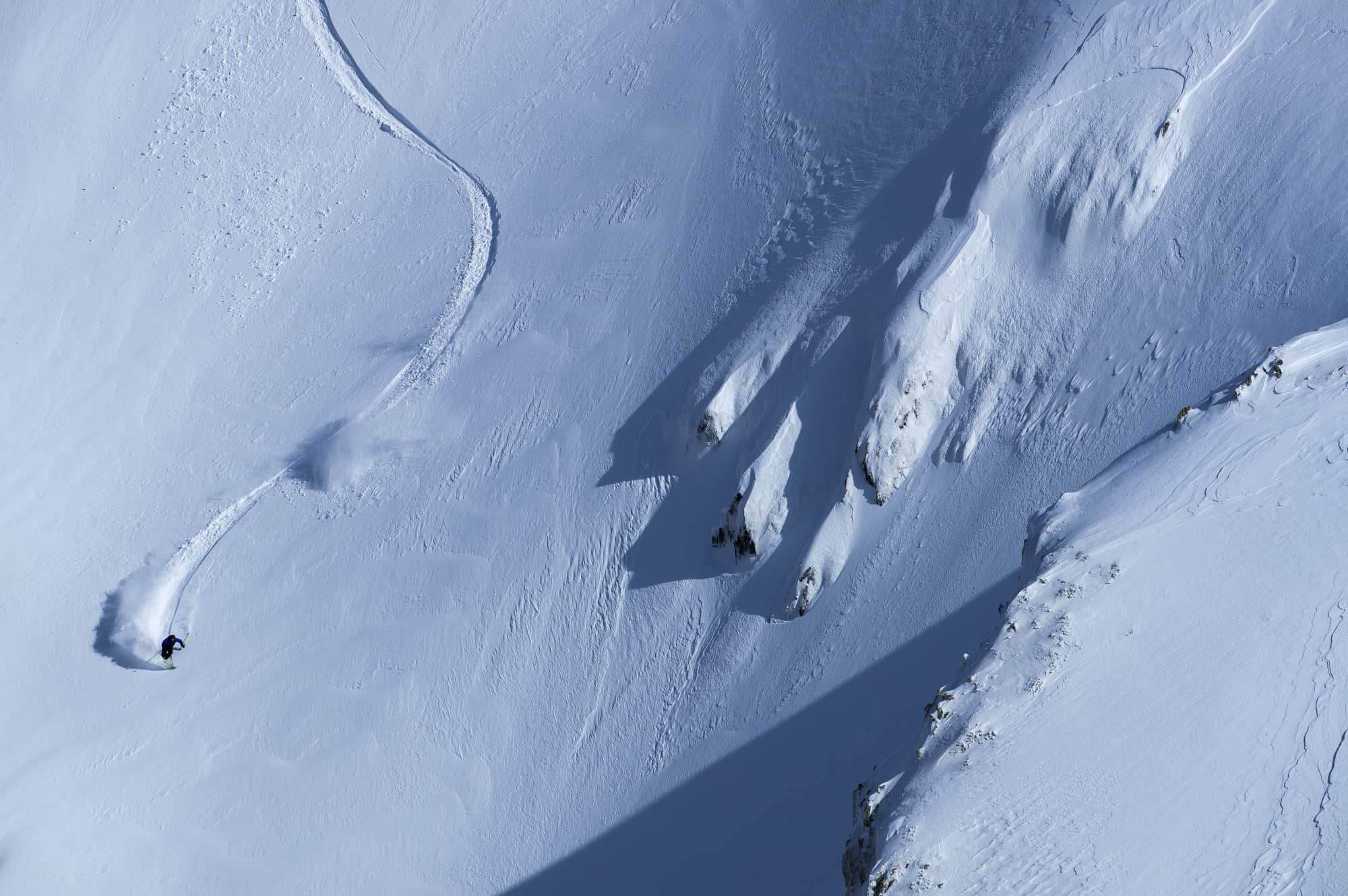 Now you could say the plan was pretty loose (aren't all good plans?), but the general gist was to drive up and down the Great Alpine Road and ski terrain that could be accessed from close proximity to the road.  I suppose in the strictest sense, you could call this car-assisted backcountry skiing (what?).
No lifts were harmed in the process and all descents (and ascents) were made within a stone's throw of the Great Alpine Road.   With the talents of Mark Tsukasov behind the lens, we set out to ski and photograph as many of these zones as we could in one awesome winter.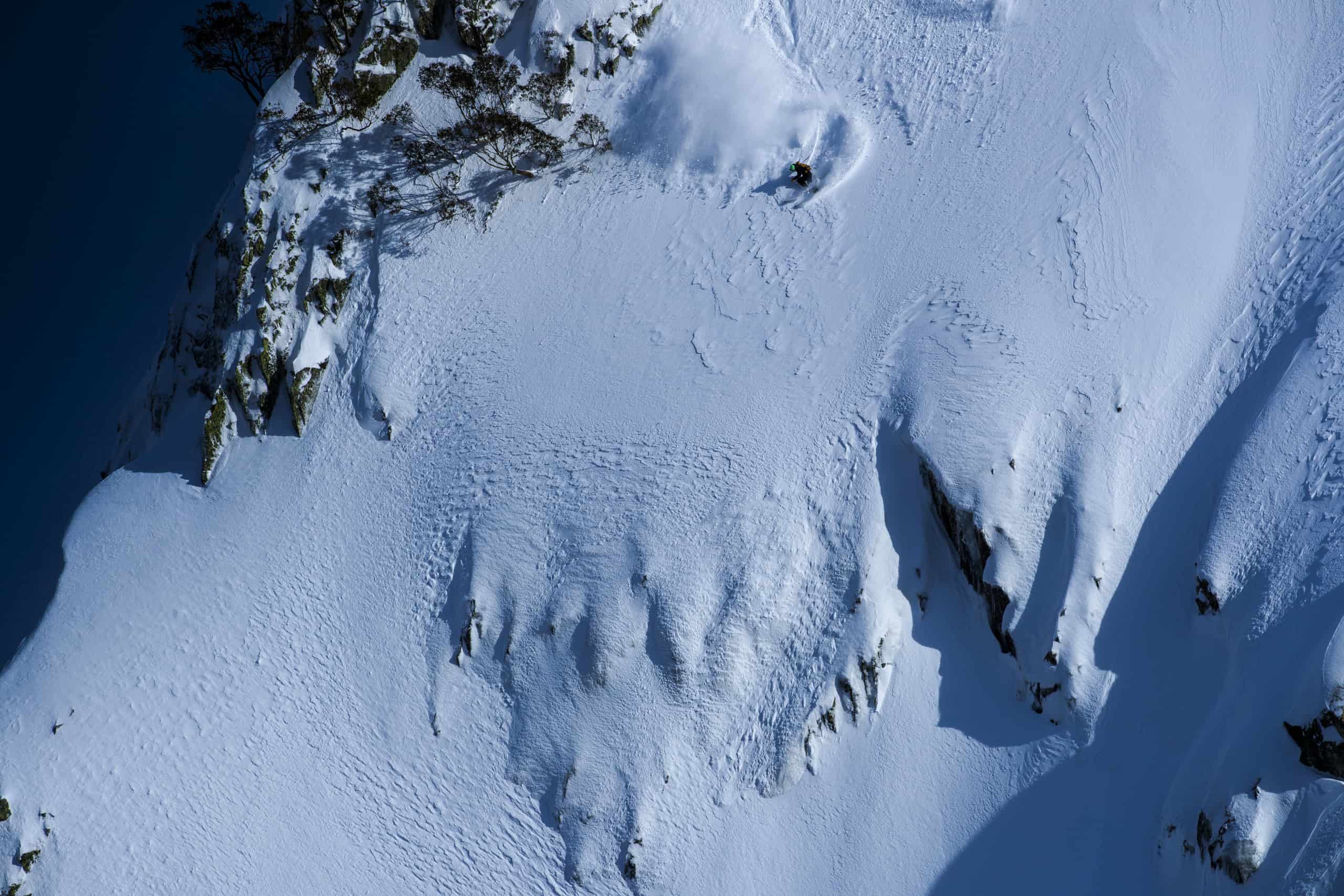 Over the course of the season we encountered all sorts of weather and snow conditions along the "Powder Highway".  Everything from deep snowy pow days, brilliant bluebird, amazing dawn light and even some creamy spring corn (poor man's pow), was on offer.
For close to a decade we had travelled the Great Alpine Road gazing at these lines thinking maybe, just maybe this is the year.   Days often started in darkness under headlamps and finished after the sun had disappeared on the horizon.  It takes a special type of season to capture these moments and winter 2018 produced some amazing days.