Australian Forecast – Cloud Closing in Before Several Days of Rain & Snow
August 10th, 2022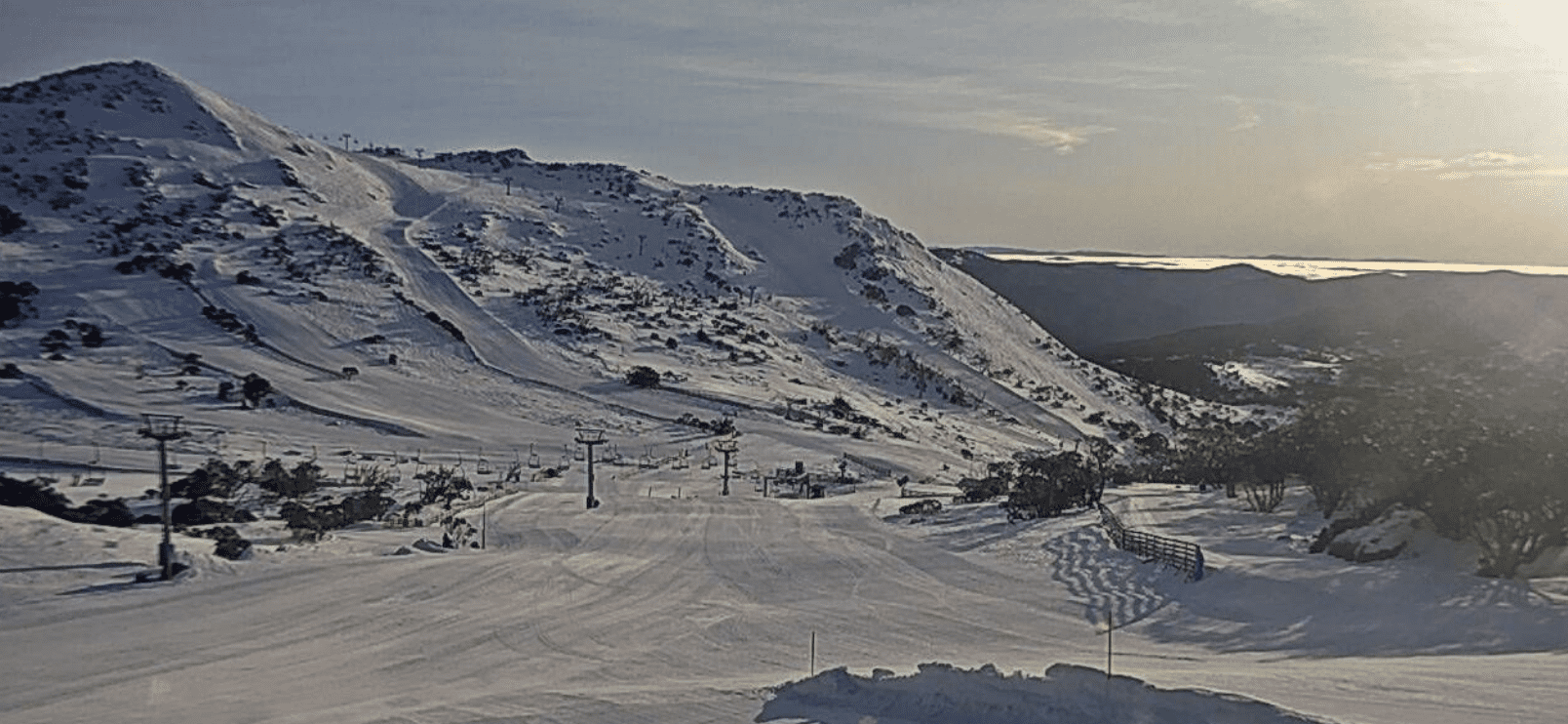 Mountainwatch | The Grasshopper
Valid 10thAugust to 12thAugust
It's a beautiful winter's morning up here in the Aussie Alps, but high cloud coming off a low in the bight will gradually build as the low slowly inches towards us.
A front attached to the low passes over during the second half of Thursday, bringing decent snowfall to mid and upper slopes with lesser amounts to as low as 1500m.
The low then parks up just west of us during Friday, pushing an unstable northerly flow over the Aussie Alps, with showers and possible afternoon thunderstorms. Unfortunately the temps creep up, so it'll just be the tops that see any snow.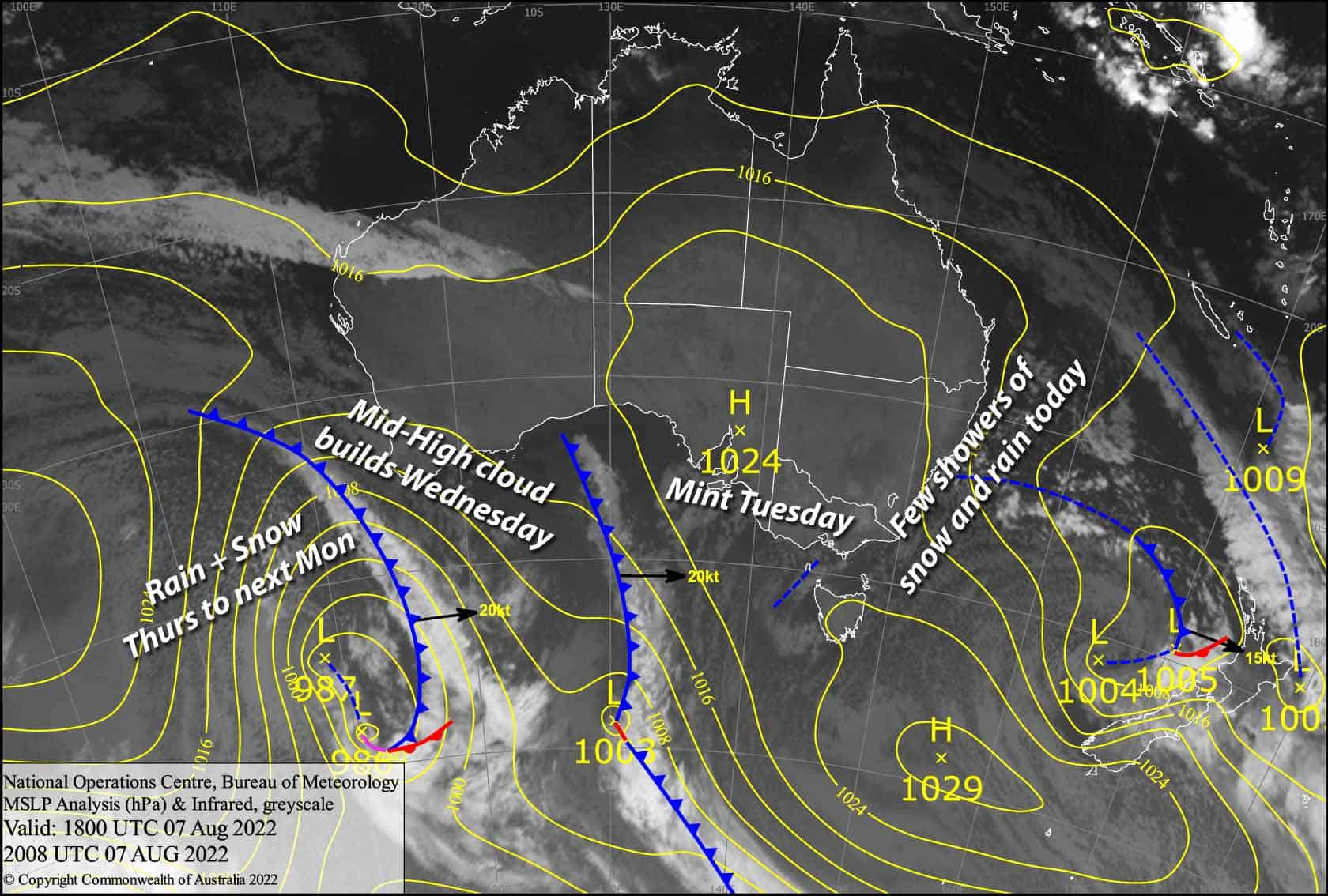 Wednesday 10th
A clear, chilly start to the day, with a beautiful sunrise due to mid-high cloud to the west. That cloud will gradually move overhead, mostly blocking out the sun during the afternoon. N-NW winds picking up.
Thursday 11th
Cloudy with patchy drizzle developing during the morning, falling as snow to 1700-1800m, then turning to rain in Victoria around midday and in NSW during the afternoon, with fairly heavy falls and snow lowering to 1500-1600m for a time. Strong N-NW winds reaching gale in exposed areas, and there's likely to be blizzard conditions with low visibility during the afternoon.
Friday 12th
Rain/snow easing to showers before dawn, with snow levels lifting to 1800m or above during the morning. We could see thunderstorms popping up during the afternoon, most likely over Victoria, which may bring heavier precipitation and snowfall to lower levels. Strong NW winds gradually turn to the north while abating.
Extended Forecast
The slow-moving low drifts east over the Aussie Alps during Saturday with unstable conditions continuing, leading to showers and possible afternoon thunderstorms again. Temps will remain too warm, however, with only the very tops seeing snowfall.
Chillier W-SW winds on the backside of the low should then bring snowfall to lower levels during Sunday through Monday and possibly into Tuesday. Snow accumulations over these several days could be quite decent for elevations above about 1500m. Nice, just what Dr Reggae ordered!
That's all from me today folks, get out there and have a hoot. I'm sending out these forecasts every Monday, Wednesday and Friday.
Grasshopper