Australian Forecast – Fair Weather Next Few Days, Apart From A Few Showers Today, Then Several Days of Rain and Snow
August 8th, 2022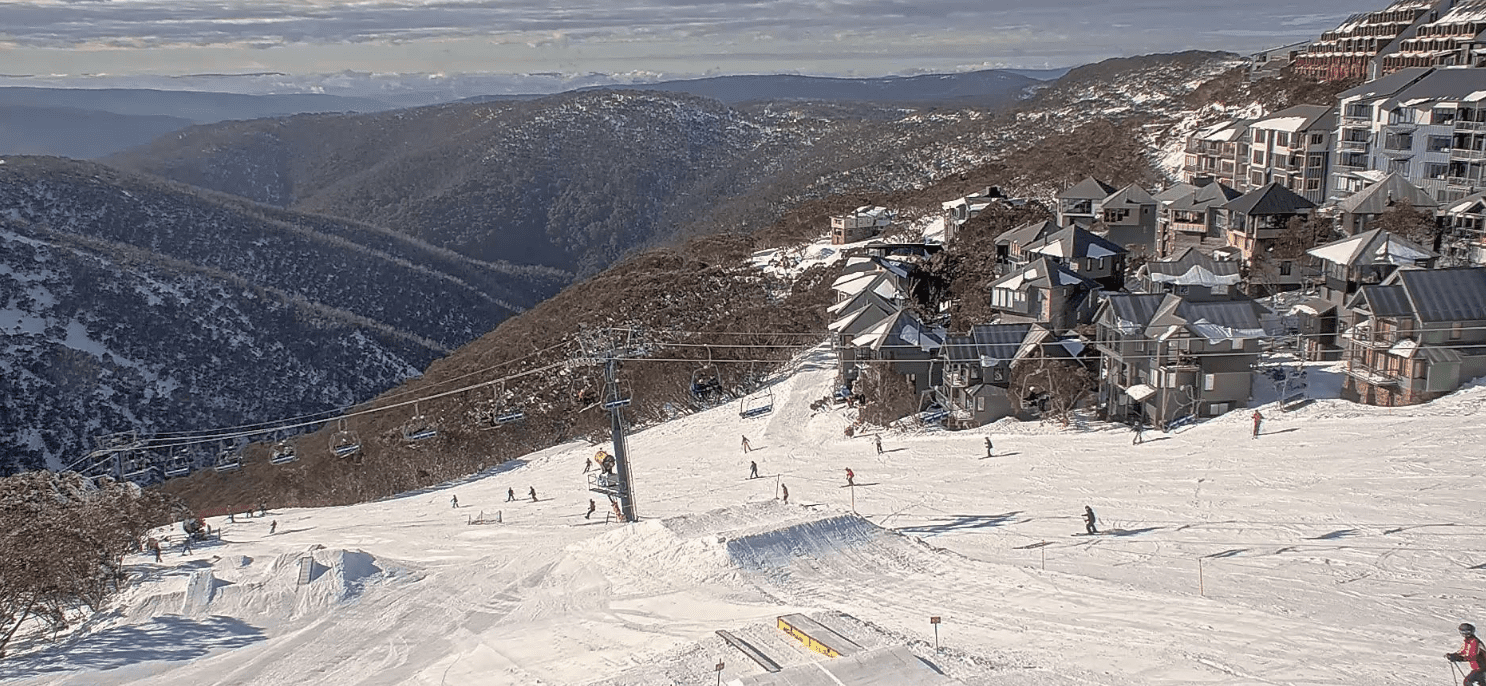 Mountainwatch | The Grasshopper
Valid 8thAugust to 10thAugust
The next few days are dominated by a ridge of high pressure, and apart from a few showers today, we've got fair weather conditions with light winds.
This ridge is the first we've seen in a while since that monstrous low ambled our way last week, firstly bringing massive rainfall, but then dropping about 15-30cm of snow since Friday night, leaving the slopes in good nick. So, pull a few strings and free up your schedule to get some quality turns in.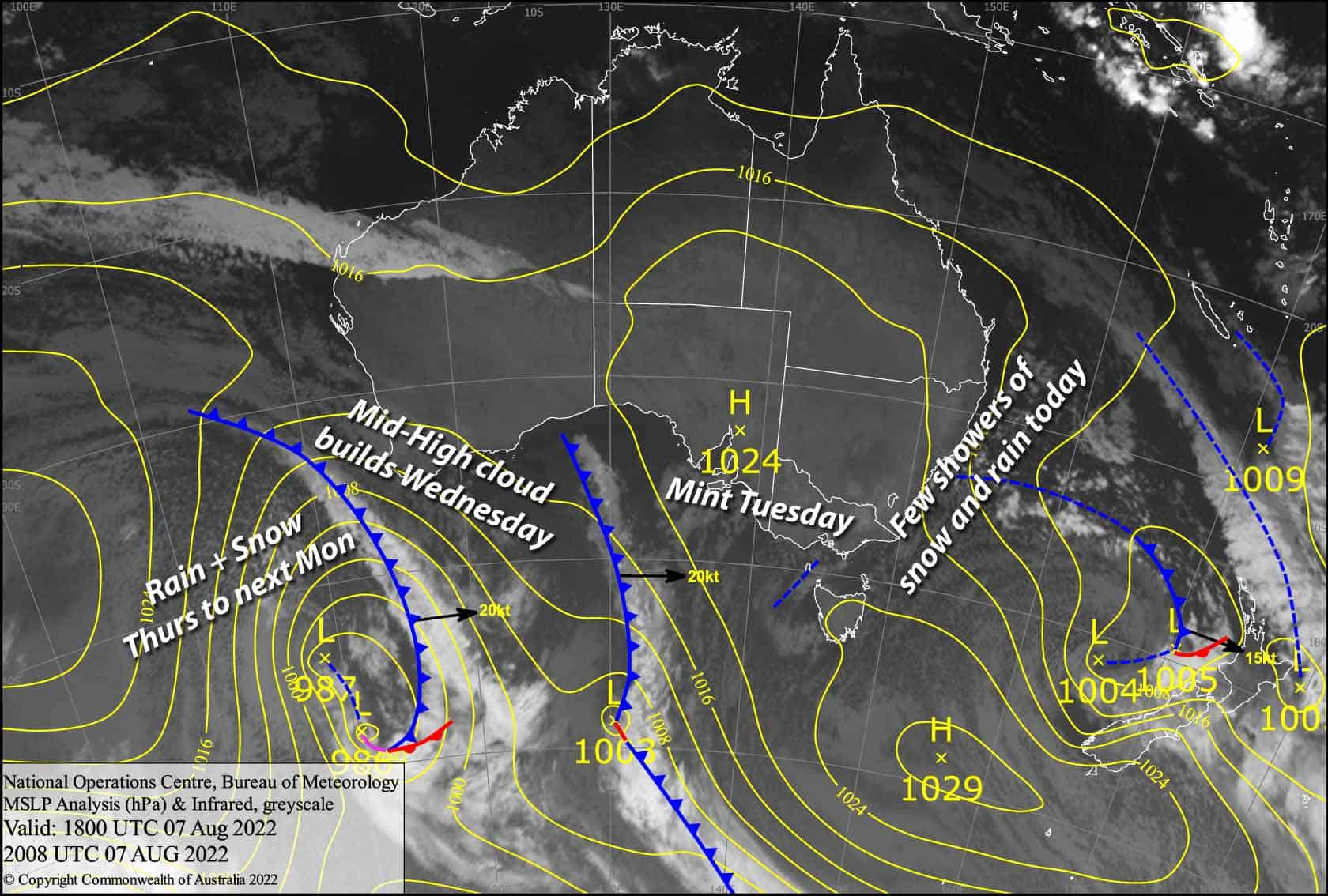 Monday 8th
A mostly fine start to the day, but cloud will quickly build, leading into a period of showers late morning and afternoon, falling as snow down to 1500-1600m. Super light W-SW breezes turn south later this afternoon.
Tuesday 9th
A nice sunny winter's day, with light, chilly zephyrs from the south.
Wednesday 10th
A clear start to the day with a beautiful sunrise due to mid-high cloud to the west. That same cloud will gradually move overhead, eventually blocking out the sun at some point during the afternoon. N-NW winds picking up.
Extended Forecast
Reminiscent of that previous monstrous low, another slow moving, cut-off low, brings a mix of rain and snow over the Aussie Alps over several days starting from Thursday. Snow levels should start off fairly low on Thursday, but lift to upper slopes for Friday and Saturday.
Chillier W-SW winds on the backside of the low should then bring decent snowfalls to low levels during Sunday and next Monday, nicely covering up any damage caused by rainfall in the days prior. Snow accumulations for this event should be especially large on the upper slopes.
That's all from me today folks, get out there and have a hoot. I'm sending out these forecasts every Monday, Wednesday and Friday.
Grasshopper