Australian Forecast – Fresh Snow On Offer as The Weather Clears Up For an Epic Few Days 
September 19th, 2022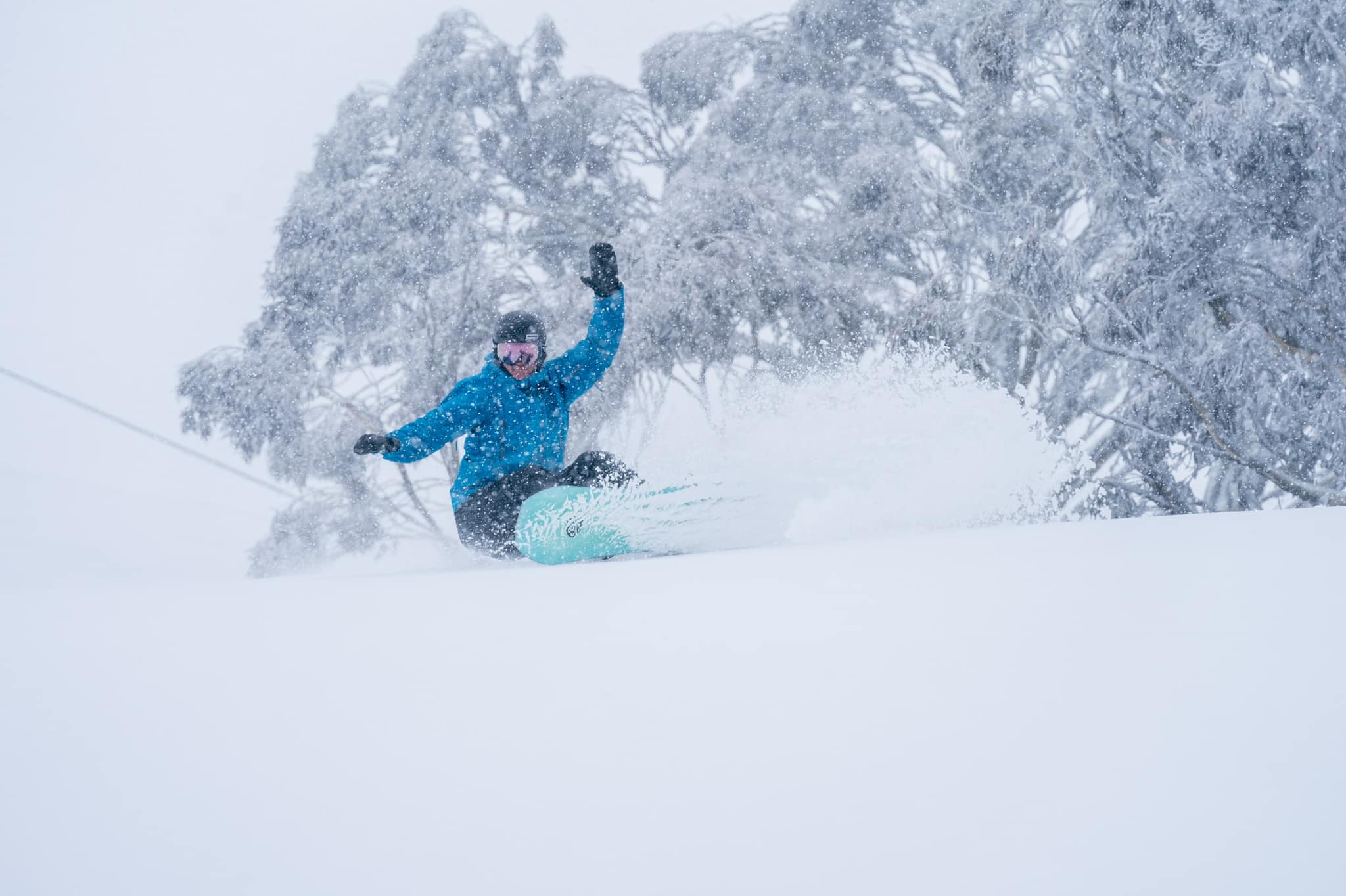 Mountainwatch |The Grasshopper
Valid Monday 19th September to Wednesday 21stSeptember
Wow, what a weekend! Hefty storm totals are coming in between 30-60cm. It was a little wet at times on the lower slopes, but the upper slopes are especially primed for serious shredding over the next few days, which will be relatively nice and settled.
We're seeing the last vestiges of the storm this morning, but high pressure will see conditions improve throughout the day, leading into a gorgeous, warm spring day on Tuesday.
Wednesday won't be half bad either. It'll mostly be high cloud to contend with, but a cut-off low wandering over NSW is likely to bring light scattered rain during the second half of the day.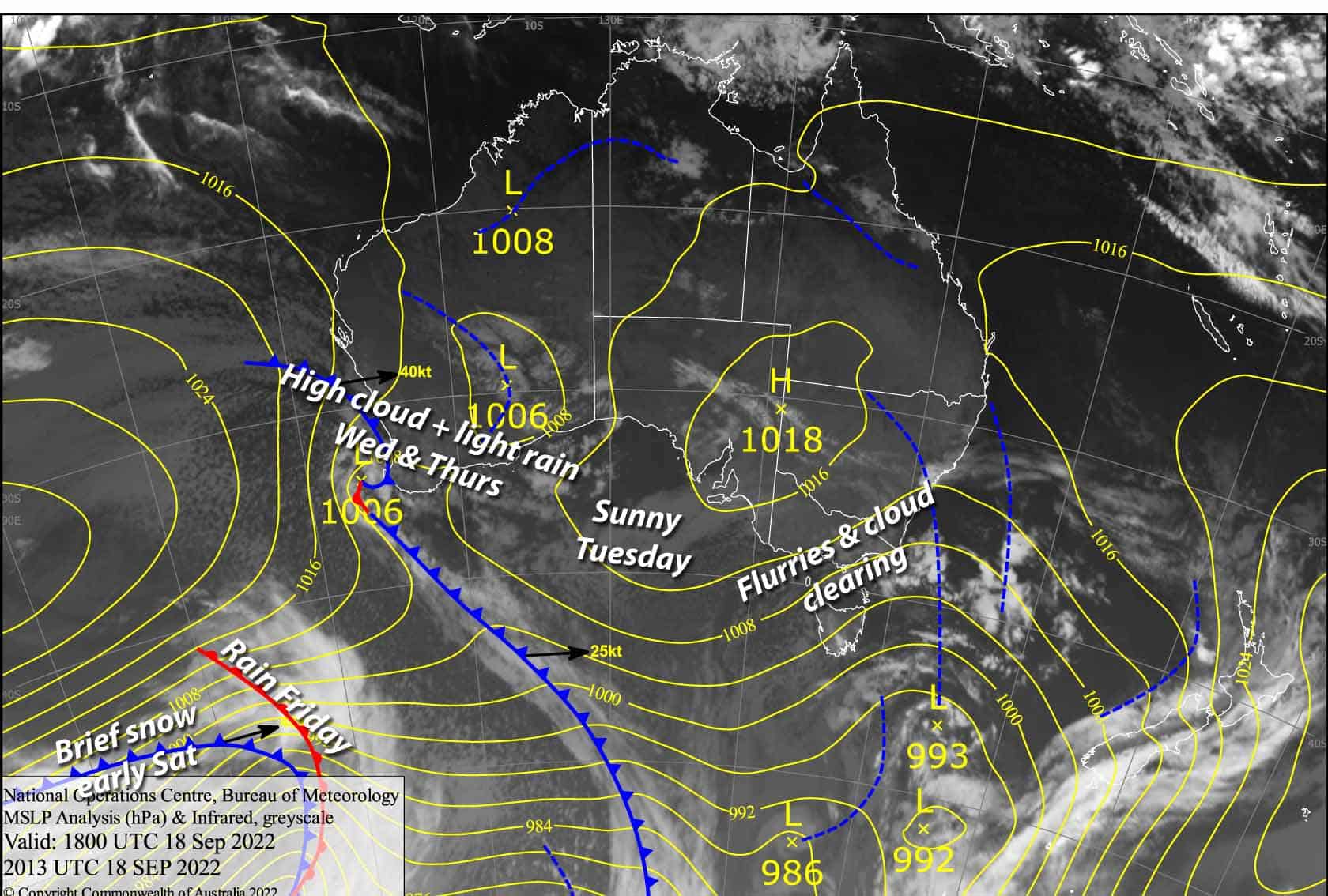 Monday 19th
We have leftover snow flurries this morning with plenty of cloud hugging the slopes, giving us poor visibility in areas.
The cloud and flurries will linger over Buller and Baw Baw this afternoon, but will start to clear and break up at the other resorts, while the cold W-SW winds abate and warm a little.
Tuesday 20th
A gorgeous spring day with a mild northerly breeze. Just a bit of high cloud moving in overhead during the afternoon.
Wednesday 21st
High cloud gradually thickening throughout the day, with scattered light rain developing during the afternoon. Mild northerly winds turning northeast.
Extended Forecast
E-NE winds coming off the low over NSW are likely to bring a little more rain during Thursday, which will mostly fall on the NSW side.
A low passing by to the south will bring even more rain during Friday, with potentially heavy falls, before a cold change that night into early Saturday drops snow to low levels. Forecasts vary at this stage from just a sprinkling to a decent top-up of around 10-20cm.
Sunday is looking like another one of those gorgeous spring days with high pressure, followed by unsettled spell through early next week, which is likely to bring a mix of rain and snow as the good time keep rolling.
That's all from me today, folks. We've got great conditions for spring, so make the most of the last couple of weeks of the 2022 season. This week I'm sending out the forecasts Monday, Wednesday and Friday. Have a great day.
Grasshopper