Australian Forecast – Light Snowfall Today, Sunny Conditions Tuesday & Wednesday. Potential Big Dump This Weekend!
September 12th, 2022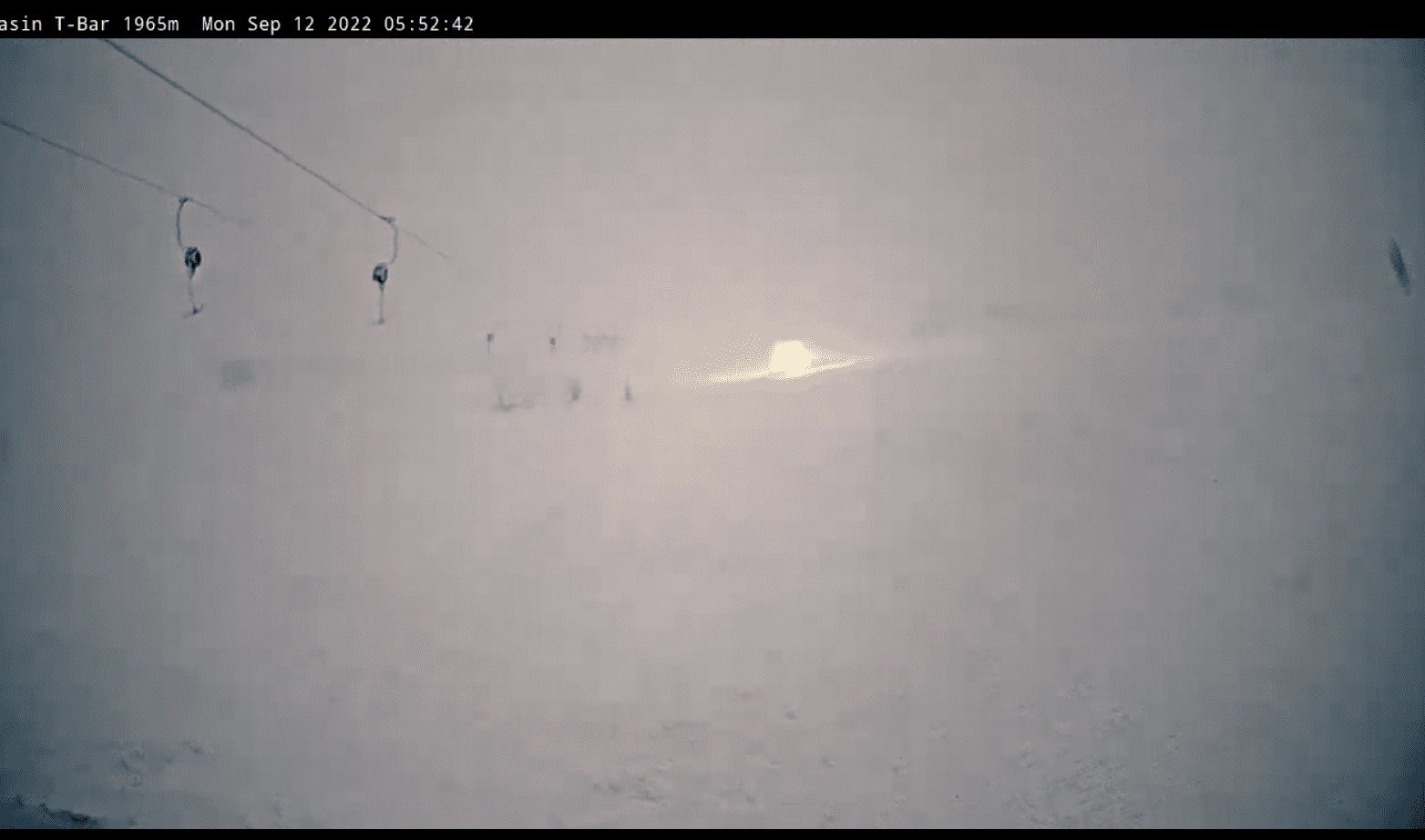 Mountainwatch | The Grasshopper
Valid Monday 12thSeptember to Wednesday 14thSeptember
Cold westerly winds and light snowfall today will prime the slopes for a couple of shredable days, as a high slips through the Bass Strait Tuesday and Wednesday, providing plenty of sunshine.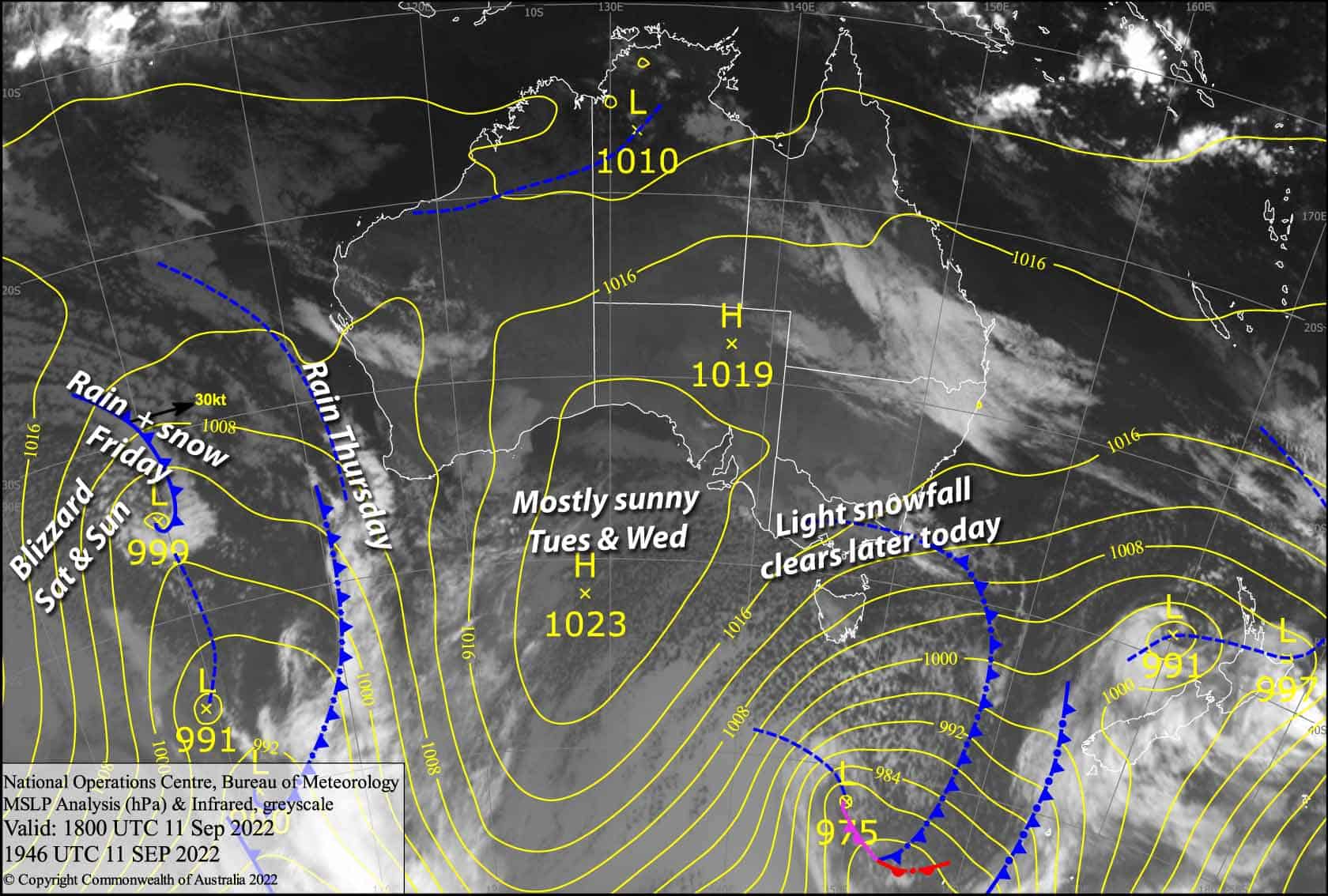 Monday 12th
Snow showers and flurries, easing over Buller, Hotham and Falls Creek from afternoon, with cloud breaking up, then elsewhere this evening/tonight. Snow levels mostly sitting between 1300-1500m, but it may get as low as 1100m on Baw Baw this morning and 800m this evening. Strong westerly winds in exposed areas with reduced visibility, backing off from afternoon.
Tuesday 13th
A mostly fine day with a few clouds popping up in the afternoon. A freezing southerly breeze will die away during the morning.
Wednesday 14th
A totally shredable sunny day. Northerly winds picking up.
Extended Forecast
It's going to be a windy, rough ride through the back half the week, as a low approaches from the west, then passes underneath us this weekend. The leading front will see rain fall during Thursday, before colder northwesterlies on Friday brings snow to mid-upper slopes.
Even colder air piling on through the weekend could bring decent snowfall to low levels, with full-on blizzard conditions. Forecasts and snow amounts vary from a moderate to a heavy load of powder, and more settled conditions next week will be the cherry on top, as we get deep under blues skies. If the forecast holds, it'll be a fairytale ending to the 2022 season.
That's all from me today, folks. This week I'm sending out the forecasts Monday, Wednesday and Friday. Have a great day.
Grasshopper